Best Red Hot Chili Peppers Songs
RHCP-fan37
The Contenders: Page 5
81
She's Only 18

Definitely underrated brilliant song - SoloStriker
Knock the world right off its feet and straight onto its head!
The perfect blend of funky verses and nice melodies in the chorus'
Really catchy vocals. I don't feel annoyed when I humm this song I just want to get home and play it
V 2 Comments
82
The Righteous & the Wicked

83
One Big Mob

People criticise this album because of Dave Navarro, but this feels like Frusciante never left and possessed Navarro so that his powerful guitar skills could boost the quality of this song heavily.
84
Feasting on the Flowers

V 1 Comment
85
Even You Brutus?

Honestly this is so underrated and doesn't get enough credit, the lyrics are so meaningful and amazing. give it a listen if you haven't
86
Subterranean Homesick Blues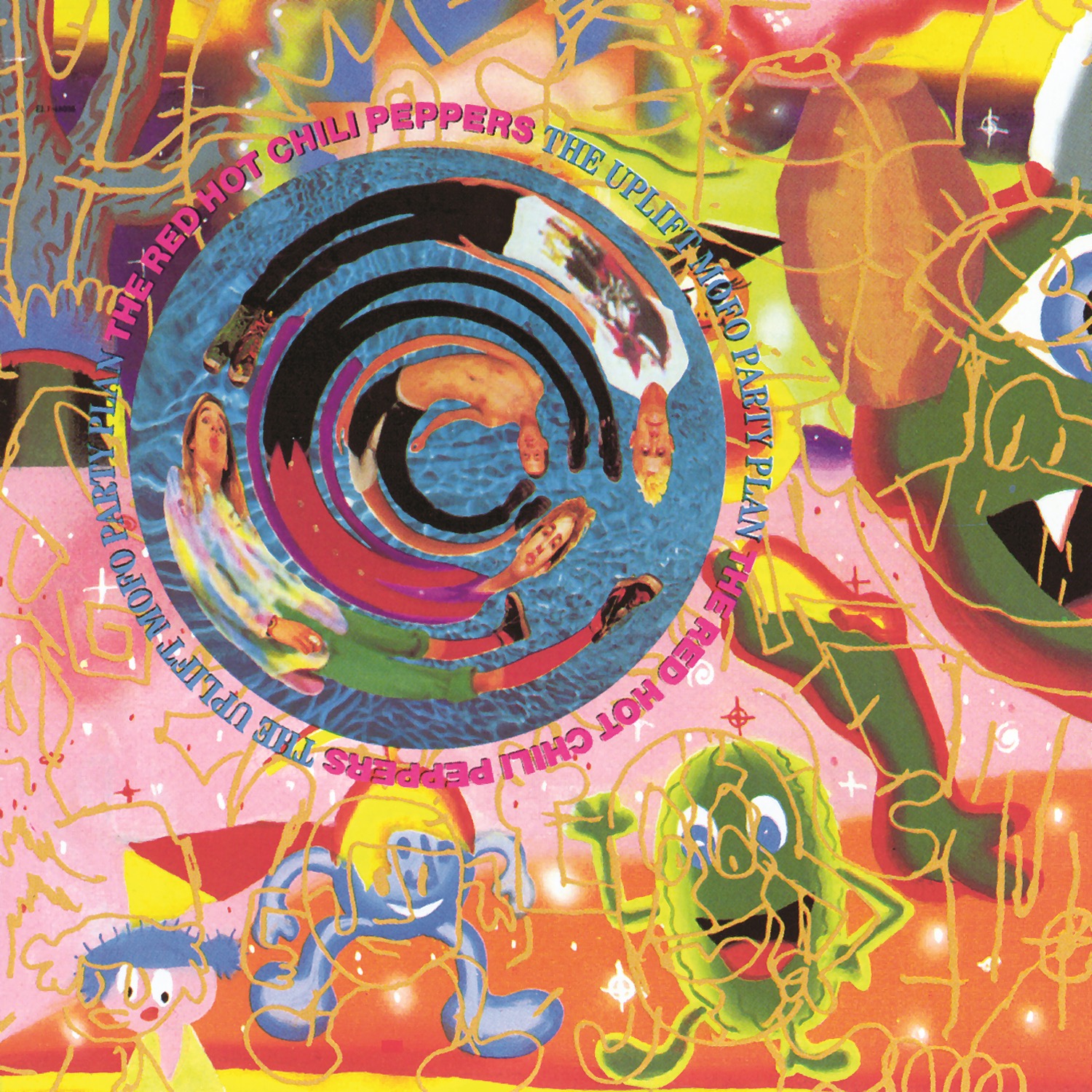 87
I Could Die for You

This song will blow your mind when you listen to it for the second time... A beautiful song that deserves more likes!
Most underrated RHCP song in my opinion! Give it another listen and I promise you, you won't regret it!
More beautiful than Under the Bridge! 69th is unacceptable!
Top 10 material. No question.
V 4 Comments
88
Throw Away Your Television

great bass line, great guitar, great drum lines that uses the less used drums tom-toms for the - MUSICCRITIC234
What a bass line, and when those drums come in... really gets you pumped up!
Such an underrated By The Way song. - Songsta41
89
Warm Tape

By far the most underrated song of any Chili Peppers song. The verses have that spooky synthesizer playing a very interesting melody. The chorus is classic Chili peppers in the fact that you can sing along with it but it never gets annoying. And of course the bridge is just the best. It's just such a well crafted song that gets almost none of the credit it deserves.
90
Save the Population

Seriously?! No one heard this song? The amazing vocals, backingvocals and that perfect ending?! Its not their best, but not the 89!
This has to be a RHCP cult classic. Some amazing backing vocals from John Frusciante, really makes the hairs stand up on the back of your neck!
Yep. This deserves higher.
What the actual hell is this so low for? What. why. no. higher.
V 1 Comment
91
Meet Me at the Corner

Soul tearing song. The lyrics are just damn beautiful and easy to relate to. The acoustic feel of it is just so good. And the rhythm guitar and bass combination in the verses are spot on, it gives such a compact and crisp feel to the song.
This song gave me chills the first time I heard it.
Very Pleasant song with great intonation
Maybe it isn't a top ten 10 song! But at least top 25!
V 2 Comments
92
Police Station

One of the most melodic songs from the new album, not the their best but this don't deserve to be in 100
Such a haunting song about Anthony Kiedis' memories and losses
It's a bit dumb that I had search to find this
Ok I love this song, enough said
93
Sikamikanico

This is their most hard song ever its totally awesome man when I first heard it I didn't think it was the red hot chili peppers - the-rate-it-guy
94
Pink As Floyd

This song is bold, brilliant! Beautiful at its slow moments, fully harmonic. The instrumentation is awesome and it is such a nostalgic song at moments, even sweet; but by the end it empowers you so much and it finishes in such a lift. I would like songs like this could get more recognition.
This has to be one of the best songs in the I'm With You Sessions. So disappointed it did not make it onto the album. '... When You Shine, Shake If For Me Anyway... '. This needs to be heard.
This song is one of the new songs of RHCP of 2013, when I herd it, reminded me of the album Californication, it's a great song, I love it
What this is the best song ever it needs to move up on the list
V 1 Comment
95
Naked In the Rain

Haha. Had to search through about 7 pages to even find this on the list. Maybe not my favourite Chili's song but it's a great tune to rock out to.
V 1 Comment
96
21st Century

Its crazy, its one of their best songs
97
Yertle the Turtle

V 1 Comment
98
Rivers of Avalon
This should be in top 5. awesome song
Awesome B-side. Can't believe no one has heard this. Do yourself a favor and go listen to it.
99
Fight Like a Brave

Agreed, every single song off of any of the 80's albums are better than any song listed above.
Real RHCP fans know this is one of the best.
This is the BESSTT song the RHCP have ever wrote, when you hear it you will realize why frusciante idolized hillel Slovak
V 1 Comment
100
Torture Me

Flea has an amazing intro, and the vocals are insane. LOVE RHCP - BeastieGirl93
Why isn't this in the top ten because it has such a sick guitar solo and great vocals
Massively underrated, my number 1 for sure.
Love this tune! They have SO many great tunes, hard to decide
V 4 Comments
PSearch List
Recommended Lists
Related Lists
Best Songs On Red Hot Chili Peppers' Californication
Best Songs On Red Hot Chili Peppers' I'm With You
Best Songs Between Red Hot Chili Peppers and Foo Fighters
Best Songs On Red Hot Chili Peppers Stadium Arcadium
Red Hot Chili Peppers Songs With the Best Bass
List StatsUpdated 22 Feb 2017
20,000 votes
179 listings
9 years, 20 days old

Top Remixes (147)

1. Under the Bridge
2. Give It Away
3. Scar Tissue
rhcpvivoh

1. Savior
2. By the Way
3. Otherside
kaesslin

1. Under the Bridge
2. Wet Sand
3. Otherside
Zealous
View All 147
Posts
Error Reporting
See a factual error in these listings? Report it
here
.