Most Regressed NFL Teams of the 2018 Season
By Regressed I mean had taken a turn for the worst in ways some of these teams could be even worse next season in 2019. Some of these teams weren't exactly terrible, but seeing what would happen in the off-season many of these teams will be looking very much different.
The Top Ten
1
Arizona Cardinals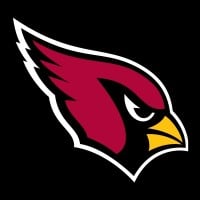 The Arizona Cardinals are a professional American football franchise based in the Phoenix metropolitan area.
I saw this coming right with one of the biggest mistakes was signing two scrubby veteran quarterbacks only to draft one for no real reason. It said a lot as to how bad the Cardinals would end up in 2018. David Johnson got worse off the year he was out for the year Larry Fitzgerald is having limited touches once again wasting his time with a horrid team. Steve Keim should of went with Steve Wilks who clearly was not head coach material. Mike McCoy was a terrible offensive coordinator hire, and Byron Leftwich wasn't that much better to be honest. I would not be surprised if they dealt Patrick Peterson in the draft seeing he may not want any part of this team. - htoutlaws2012
I'm no fan of the Arizona Cardinals, but I do feel bad for this team.
I kinda saw this coming but damn how did they go from the NFC championship like 2-3 years ago to an absolute disaster? - Randomator
2
Jacksonville Jaguars

The Jacksonville Jaguars are an American professional football franchise based in Jacksonville, Florida.
From literally a touchdown away from making history to back to the basement what went wrong for the Jags in 2018? The offensive line took a hit even though half of that line was hurt, and thus Blake Bortles had a touch go that season Jacksonville is finally done with him. Leonard Fournette has injury prone problems once again, and now common sense as of recently. A weak receiving core, and yet a very talented defense had its struggle mid season more less October giving up almost 100 points in that month that's unheard of. If there wanna get better draft heavy offense otherwise hope for the best the AFC South division just got much more difficult. - htoutlaws2012
Last year was probably the fastest I've ever seen a playoff team turn into a train wreck. How do you go from on the verge of making the Super Bowl to what 4-12? Clearly one of these two years was a fluke. Was it the playoff run or the collapse the year after? Choose wisely - Randomator
3
Oakland Raiders

The Oakland Raiders are a professional American football franchise based in Oakland, California. The Raiders began playing in 1960 as a member club of the American Football League; they have been a member club of the National Football League since the 1970 AFL–NFL merger.
Like the Lions, Raiders have come to the idea of having no further use of Jack Del Rio which blows my mind seeing he did a fairly good job with the team overall. In comes Jon Gruden with the richest contract for a coach I have ever seen. 10-year, $100 million dollar contract will it that last long is the question? Gruden made it clear the team would not win very many games in 2018 and still look to build off of more supply of talent needing improvements to come and relocation as well. - htoutlaws2012
After a solid 2016 season and a disappointment in 2017 I was surprised that they just burned it up like that. Bring out the tanks - Randomator
4
Cincinnati Bengals

The Cincinnati Bengals are a professional American football franchise based in Cincinnati, Ohio. The Bengals currently compete in the National Football League as a member club of the league's American Football Conference North division.
The Bengals were going nowhere, but H-E-double L hockey sticks that's what when Marvin Lewis chose his voodoo tricks and stayed one more year. This team got worse, and now significantly worse as we speak. Andy Dalton the best years you got out of him its over for him. The teams secondary played the worst of any team ranking last in giving up the most in the pass. Offensive line is still awful, just not very good things to go off of how much the Bengals have fallen from grace just from keeping Marvin Lewis to finally ending the marriage finally hey hey goodbye! (said every cincy fan). - htoutlaws2012
Just go into reset mode already - RawIsgore
Well well Cincy you can't say we didn't warn ya. That's what happens when you keep Marvin Lewis longer than you should have - Randomator
5
Carolina Panthers

The Carolina Panthers are a professional American football team based in Charlotte, North Carolina, that competes in the National Football League.
Carolina looked very promising, but fell flat on the face of the NFL when it came to showing up on prime time and then lost the last s even of eight game sin the final stretch of the season what happened exactly? Cam Newton's playing ability got worse, Devin Funchess was clearly not the teams #1 WR as it indicated on the depth chart. Greg Olsen's foot is still bothering him this whole offense something is wrong here, and maybe it has to do with the poor blocking line itself they have failed to address since losing to Denver in the super bowl and thus this is what happens when you get the hot splash over what's more concerning is your quarterbacks window could be coming sooner then later if he gets banged up again in the shoulder. Julius Peppers retires, and things to slowly fall a bit, but like the Lions Carolina actually has a very talented team overall, but if they wanna keep Ron Rivera they must make the playoffs in order to do so otherwise they will hit even harder to rock bottom. - htoutlaws2012
6
Green Bay Packers

The Green Bay Packers are a professional American football team based in Green Bay, Wisconsin. The Packers compete in the National Football League as a member club of the league's National Football Conference North division. The Packers have won 4 super bowls and 13 NFL championships.
Oh how the great mighty have finally fallen before us the Packers use to be the easy heavy favorite of the NFC north not no more. After the last two season they have failed to make the playoffs, and this time with a pretty much almost healthy all the way through Aaron Rodgers at quarterback something is wrong here. Things started to go downhill right around when they lost Muhammad Wilkerson the team had trouble stopping the run, ad like past season injuries did derail the pack once again, but the blame goes to head coach Mike McCarthy for sure. With a more offensive minded approach I'm not very invested they can get better, but can they prove me wrong in doubt with a guy they hired that is basically saying we need the next coaching tree of Sean McVay. - htoutlaws2012
Damn what happened to them I get Aaron Rodgers was injured for awhile but I think they just used that as an excuse and that bit them in the rear last season. - Randomator
7
New York Giants

The New York Giants are a professional American football team located in the New York metropolitan area.
Every year I pray that I would get to see Eli from 2008 and 2011 but come on manning The first Super Bowl I watched was the 2008 Super Bowl so please at least make it to one more playoff game - RawIsgore
Technically they did better record wise, but don't be fooled they were still bad overall. An aging Eli Manning, a rebuilding offensive line that needs much more pieces of help. Traded away the whole veteran talent core you had left I'm not liking what the G-Man are doing at this very moment there putting way too much on Saquon Barkley it seems like, and cater too much to Eli Manning. - htoutlaws2012
Don't you dare waste Saquon's career - Randomator
8
Atlanta Falcons

The Atlanta Falcons are a professional American football team based in Atlanta, Georgia. The Falcons compete in the National Football League as a member club of the league's National Football Conference South division.
They at least made the playoffs in 2017 but last year they fell apart and to be fair they were hit by injuries but next year will tell a lot - Randomator
Atlanta a few years back were a super bowl team, and then the next year they managed to sneak in as the 6th seed and did some damage control. In 2018 things took a toll for the team in fairness though they were hurt in certain big areas of the offense, and defense. No Keanu Neal, a 50% Devonta Freeman, and Deion Jones I mean that right there was the fate of Atlanta riding on Matt Ryan's shoulder's, and he did a good job overall its his own team that led him down for the most part even despite a good fill in by Damontae Kazee. Like Ron Rivera, Dan Quinn is in some steam of his own. - htoutlaws2012
9
Buffalo Bills

The Buffalo Bills are a professional American football team based in the Buffalo–Niagara Falls metropolitan area that competes in the National Football League. Buffalo Bills had the longest playoff drought of any team which came to an end in 2017.
Now this would be one of three on the list I could see try to turnaround a bit better. Many expected Bills to not repeat what they did a year ago with a great defense carrying them thanks to miracle Cincinnati did to eliminate Baltimore the previous year. Buffalo decide to get Josh Allen, and while his passing accuracy can get better he did show off his toughness and ruthless scrambling which has the playing ability like a Bill should. The running game however in terms of a runner carry is terrible shady McCoy had his worst year of is career, and the offensive line was expected to have little to show of good signs thus this off season Bills that's priority #1 to fix they can do that I see them being a steadily sneaky team. - htoutlaws2012
10
Detroit Lions

The Detroit Lions are a professional American football team based in Detroit, Michigan. The Lions compete in the National Football League as a member club of the league's National Football Conference North division. ...read more.
The Lions were 2nd place the previous year only to fall dead last. The team made a change which did make sense at the time seeing Bob Quinn's guy was not Jim Caldwell. Here comes Matt Patricia of New England sounded god until you realize what the league would turn into an offensive minded league. The Lions looked awful in pre-season, and the early portion of the season on and off the team was predictably terrible overall. This next season will tell a lot if a change could finally be made completely by the end of the season from quarterback to GM to head coach the new decade needs to be full rebuild if for some reason you still can't get the team over the hump. - htoutlaws2012
BAdd New Item