Best Renditions of the Star Spangled Banner at a Sports Event by a Female Singer
1
Jackie Evancho - Thanksgiving Day, Detroit 2013
Gobsmacked the announcers at the Thanksgiving Day game between the Green Bay Packers and the Detroit Lions in Detroit, 2013 - BobG
I'm not an American, but the amazing Jackie Evancho made me choke up and feel proud OF America.
This simple a-cappella presentation by the purest of voices lets the meaning and importance of the words shine through. - Trancas
Best young talent I know of. Beautiful and what a range she has. Wow.
2 Sara Evans - World Series 2015 game 2
3
Jackie Evancho - NHL Winter Classic 2011
She is beautiful for an 11-year-old. - DynastiNoble
4 Renee Fleming - Super Bowl, 2014
5
Jackie Evancho - Pittsburgh Pirates Opening Day 2010
Hey, guys! This is a sing-along! That's how she sings it! And because of that, we get to think about the words! Not some fractruraization of the the intent of the song with grace notes that no one really wants to hear,. Oh, and she happens to have the purest voice on the planet. No brag. Just fact.
6
Vanessa Williams - Super Bowl 1996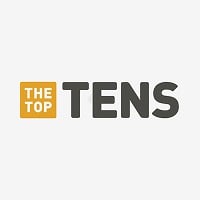 Vanessa Lynn Williams is an American actress, singer, and fashion designer. Williams initially gained recognition as the first African-American recipient of the Miss America title when she was crowned Miss America 1984 in September 1983. However, a few weeks prior to the end of her reign, she learned ...read more.
7 Jordin Sparks - Super Bowl 2008
8 Martina McBride - World Series 2004
9
Whitney Houston - Lakers game/Jabbar retirement, 1988
She has always been a favorite, plus her energy during this performance is real, and very patriotic.
Young, vibrant Whitney at her very best.
The fact that this isn't number 1 is sickening. Stop riding Jackie evancho. - anewman
Simply the BEST!
10 Demi Lovato - Dallas Cowboys vs. Seattle Seahawks, 2008
The Contenders
11
Jackie Evancho - Pittsburgh Pirates Opening Day 2016
Jackie returned to PNC Park after 6 years and boosted the home team to victory. - BobG
12 Lady GaGa - Super Bowl 2016
13
Whitney Houston - Superbowl 1991
Yes, the microphone was dead because she was lip-synching.
This national anthem without a doubt is the most rememberable one. Her singing flowed amazingly, and she sung in A DEAD MICROPHONE. This woman may rest in peace
Should be Number 1.
14
Jackie Evancho - NFL Steelers vs. Colts 12-6-15
Jackie Evancho is the best because she doesn't try to make it into a Pop song. She doesn't scream or yell the notes louder to be more impressive. She powers into her notes and sings them correctly. She does a 2 second octave jump on the word free for emphasis without overdoing it. Most importantly she does not try to make it about her singing or talent. ALL other singers are there to impress people with how great they are as singers. Watch as Jackie finishes her singing of the National Anthem. She does not say "thank you", raise her arms, or even take a bow. She is there to lead the audience in the singing of a song that represents our country.
NBC decided that a title sequence and a commercial were more important than the Marine Color Guard presenting the flag, and the singing of The Star-spangled Banner - particularly in these difficult times when a reminder of what we have in this country might make us stop and think what we would be were we to lose it. Luckily it was made available by the local television station, and can be seen on YouTube. - Trancas
15 Zendaya - NFL Steelers vs. Ravens, 11 - 28 - 13
16 Whitney Houston - Inaugural WNBA Game 1999
17 Zooey Deschanel - World Series 2011
18 Alicia Keys - Super Bowl 2013
19 Gladys Knight - Super Bowl 2019
20
Aretha Franklin - NFL Lions vs. Vikings, Thanksgiving Day 2016
RIP Aretha.
21 Jessica Sanchez - NBA Finals 2012
22 Carrie Underwood- Super Bowl 2010
23 Idina Menzel - Super Bowl 2015
24 Kelly Clarkson - World Series game 5 2017
25 Becky G - L.A. Dodgers vs. New York Yankees, 2019
BAdd New Item