Top 10 Best Restaurants that Serve Chicken Wings
Chicken wings are delicious. They can either be eaten alone or with other tasty food (like pizza, sandwich, etc.). They come in many different flavors and are usually eaten with ranch sauce. Sometimes, they can be eaten with other condiments too.

1 Wingstop

Yum! - Misfire

Wingstop has a lot of wing varieties. Many of the wings include Atomic Wings, Habanero Mango, Cajun, Ancho Honey Glaze, Original Hot, Spicy Korean, Louisiana Rub, Mild, Hickory Smoked BBQ, Harissa Lemon Pepper, Lemon Pepper, Hawaiian, Plain. The sauces include Ranch, Blu Cheese, and Honey Mustard. - FlareLightX

2 Buffalo Wild Wings

Buffalo Wild Wings serve many Buffalo Wings. They're often picked to have with Medium or Hot Buffalo sauce. Other sauces include Sweet BBQ, Teriyaki, Parmesan Garlic, Wild, Blazin, Caribbean Jerk, Spicy Garlic, etc. - FlareLightX

The perfect place where they sell hot wings. Simply just delicious - UltraLunalaX

If you want hot wings. You eat here. - 2storm

3 Pizza Hut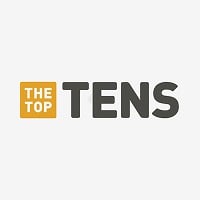 Pizza Hut is an American restaurant chain and international franchise which was founded in 1958 by Dan and Frank Carney.
Pizza Hut's wings flavors come in Garlic Parmesan, Honey BBQ, Hawaiian Teriyaki, Buffalo Mild, Spicy Garlic, Buffalo Medium, Buffalo Burnin' Hot. They have a bone-in or bone-out option - FlareLightX
PERI PERI IS BEST
4
Domino's Pizza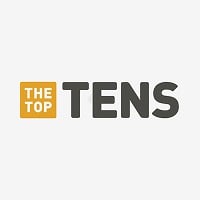 Domino's Pizza, Inc. is an American pizza restaurant chain founded in 1960. The corporation is headquartered at the Domino's Farms Office Park in Ann Arbor, Michigan. In February 2018, the chain became the largest pizza seller worldwide and in the United States based upon global retail sales.
Once I got hair in my domino's pizza - BananaBrain
Domino's wings flavors come in Crispy Bacon and Tomato, Classic Hot Buffalo, Spicy Jalapeño, Sweet BBQ Chicken, Hot Wings, BBQ Wings, Plain Wings, Sweet Mango Habanero, and Boneless Chicken. - FlareLightX
5
Philly's Cheesesteaks & Wings
Philly's Cheesesteaks & Wings' flavors here come in Original Hot, Original Mild, Habanero, Creamy Buffalo, Sweet Chili Glazed, Teriyaki, Hickory Smoked BBQ, Lemon Pepper Dry Rub, Garlic Parmesan Dry Rub, Cilantro Garlic, Jamaican Jerk Dry Rub, Cajun Dry Rub, and 5-Spice Pepper Rub. The flavors their dips come in are Honey Mustard, Blue Cheese, Hickory Smoked BBQ, Buttermilk Ranch, Caesar Dressing, and Balsamic Vinegar. - FlareLightX
6
Papa John's Pizza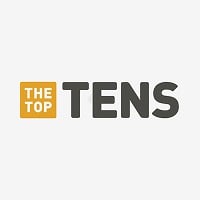 Papa John's wings come in Unsauced Roasted, Buffalo Wings, BBQ, and Honey Chipotle.You get to choose between bone in and bone out. Their commonly dipped in ranch sauce. - FlareLightX
7
SmokeEaters
Sounds like a have shop - BananaBrain
SmokeEaters' wings come in Inferno, 4 Alarm, Traditional Death, Mango Habanero, Fiery Garlic, Nuclear, Atomic, Honey Sriracha, Traditional, Thai Zing, Honey BBQ, Garlic Parmesan, and Mild. They're dipped in Winger Sauce. - FlareLightX
8
Kentucky Fried Chicken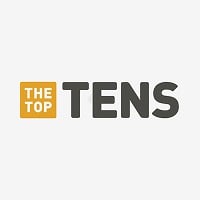 KFC, until 1991 known as Kentucky Fried Chicken, is an American fast food restaurant chain that specializes in fried chicken. Headquartered in Louisville, Kentucky, it is the world's second-largest restaurant chain (as measured by sales) after McDonald's, with almost 20,000 locations globally in 123 ...read more.
I always go there to get chicken. - TerryThebestsoccerplayer
KFC's an awesome fast food chain. - NickelodeonYesAddminNo
Sanders is my god
Kentucky Fried Chicken(or KFC)'s wings are either grilled or fried. They are usually dipped in hot buffalo sauce. - FlareLightX
9
Mountain Mike's Pizza
Mountain Mike's wings come in Plain, Frank's Redhot Buffalo, KC Masterpiece BBQ, Frank'S Redhot Stingin' Honey Garlic, and Frank's Redhot Sweet Chilli. You get to pick between bone-in or bone-out. - FlareLightX
10
Vons Chicken
Vons Chicken's wings come in Original, BBQ, Garlic, Black Vinegar, and Gold Wings. You get to choose bone in or bone out. They're commonly dipped in house or ranch sauce. - FlareLightX
The Contenders
11 Church's Chicken
12 Martin's Bar-B-Que Joint
13 Pollo Tropical
BAdd New Item