The Best Casual Restaurants
The Top Ten
1
Olive Garden
Cracker barrel sucks. I think Olive Garden is a strikingly beautiful restaurant with exquisite service and excellent food with an outstanding number of choices to pick from.
I like the atmosphere. I am rarely disappointed with my dining experience.
Olive garden is the best ever! The artwork is amazing. Cracker barrel should be in 2nd or mabye even 1st!
Come to the Olive Garden and get yourself breadsticks!
2
The Cheesecake Factory
chicken costolleta, bNG Bang, ICE TEA, CHEESECAKE, BREAD, SERVICE, ATMOSPHERE, BIG SANDWICHES, MADEIRA, TACOS, GUMBO YOU NAME IT IT'S ALL GOOD - DIABLOSAGA
oh My GOD! They have the best food ever.
p.s. Applebees really? Listen to The Phantom Gourmet... it will put you in your place. Have a nice day. - fireinside96
The place always has a welcoming presence hen I walk in and I will never find food like it anywhere else! - codninjasword40
passion fruit ice tea
chicken costoletta
and
oreo cheesecake
best food ever
3
Texas Roadhouse
Reasonable prices for good food, unlike Red lobster where it's ridiculous prices for food handled by illegal immigrants. - gamefreak198
I agree. The prices are very reasonable. I love the rolls. The servers are always friendly.
4
Cracker Barrel
omg ITS CRACKEL BARREL when ever I go to new york I get to go it is the best and get the pancakes
Down-home, filling meals that don't kill your wallet. And SO friendly!
Perfection.
5
IHOP
Amazing breakfast, and also has 24/7 breakfast. I love this place
6
Red Lobster
their lobster tails are 2 die for! - luvtoread
Those crab cakes are YUMMY! - HopeisMe
nothing like good lobsters - Music
7
Applebee's
Good food and good drinks, what else do you need? - RdrTech
great prices great steak
yumm! - ninadasiy
8 Calhoun's Steaks & Ribs
9 Macado's
10
Buffalo Wild Wings
I love their Asian zing wings, and their burgers are the best
I like the garlic parmesan wings.
Asian Zing is the best
34 TVs including the bathrooms
The Contenders
11
Outback Steakhouse
This is my favorite restaurant. I think it should be higher on the list.
This restaurant should be much higher on this list.
Excellent food, great service and good specials
12
O'Charleys
The fried chicken salad is awesome.
13 Rafferty's
14 Logans Roadhouse
15
Macaroni Grill
1. Macaroni Grill
2. The Cheesecake Factory - moose4life19
16
Denny's
AMAZING FOOD! SO AWESOME! I LOVE THEIR EGGS! WAITERS ARE SO NICE! Always excited to go here. I went here 5 times on a vacation
17 Sal's
18
Panera Bread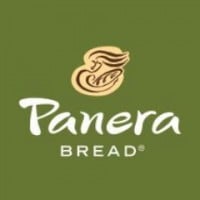 Panera Bread Company is an American chain of bakery-café fast casual restaurants in the United States and Canada. Its headquarters are in Sunset Hills, Missouri, a suburb of St. Louis, and operates as Saint Louis Bread Company in the St. Louis metropolitan area. Offerings include soups, salads, pasta, ...read more.
All of these are very nice, but Panera has a very classy atmosphere that everyone can enjoy. Their food is healthy, delicious, and all-natural, and everything on their menu is wonderful.
I like Panera, but I think it is too expensive.
19
Longhorn Steakhouse
good food, good atmosphere. what more can you ask for? - APizzle90
This is my all-time favourite restaurant. Shame that it's not in the UK. :( - Wolftail
Best steaks!
20
Red Robin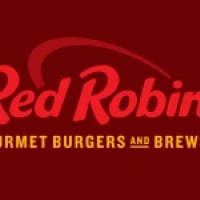 Red Robin Gourmet Burgers and Brews, or simply Red Robin, is an American chain of casual dining restaurants founded in September 1969 in Seattle, Washington
Best because of bottomless fries
21
Golden Corral
The greatest food anywhere.
22
T.G.I. Friday's
The waters always get your order wrong! Plus, they don't give you much at all. Don't go to T.G.I. Friday's!
The Fridays in Port Orange FL is the best one ever! Spot on service and Managers John, Rob and Dani do a perfect job. Well done Port Orange!
23 Bob's Big Boy
24 Ryan's
25 Not Your Average Joe's
PSearch List