Best Fast Food Restaurants in 2019
Hey feeling hungry right now? Don't worry maybe this list could give you some options to go with.

The Top Ten

1 Wendy's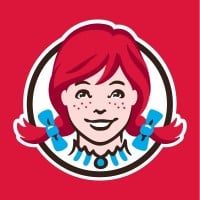 Wendy's is an American international fast food restaurant chain founded by Dave Thomas on November 15, 1969, in Columbus, Ohio. The company moved its headquarters to Dublin, Ohio, on January 29, 2006. As of 2016, Wendy's was the world's third largest hamburger fast food chain with 6,500+ locations, ...read more.
A very... millennial approved choice, and Wendy's is one that I did not come around until recently with my taste buds being much different. Great price deals, and the beef in this case top notch compared to the others.
By far the best fast food burger joint, unless we also include burger joints like 5 Guys, In-and-Out, and fat Burger, but definitely the best burger place that is pre-made
Overall their food is better than most fast food places. They have nice burgers, chicken, fries and a frosty to top it all off. Almost underrated in a sense
Never been to Wendy's since I don't live in the USA, but it sounds like it's really good.
2
Taco Bell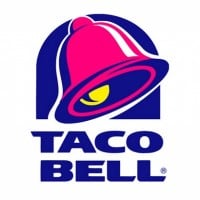 Taco Bell is an American chain of fast food restaurants based out of Irvine, California and a subsidiary of Yum! Brands, Inc. The restaurants serve a variety of Tex-Mex foods that include tacos, burritos, quesadillas, nachos, novelty and specialty items, and a variety of "value menu" items. As of 2018, ...read more.
When it comes to quality... I feel nobody does it better time after time than Taco Bell. low priced food, but in the varying choice well worth your time if your a fan of Tacos or burrito in general this is it.
If you want fast Mexican food this is the place for you
Definitely the best place to get Americanized tacos
This list is pointless
3
KFC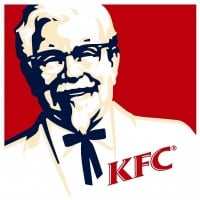 KFC, until 1991 known as Kentucky Fried Chicken, is an American fast food restaurant chain that specializes in fried chicken. Headquartered in Louisville, Kentucky, it is the world's second-largest restaurant chain (as measured by sales) after McDonald's, with almost 20,000 locations globally in 123 ...read more.
Widely success around the world (most notably China). Kentucky Fried Chicken just does it right in every way possible. Colonial Sanders's baby creation becomes a massive hit to this day ''had the time of my life, and he ohs it to all of you.''
Always satisfying to get chicken with some mashed potatoes or something. It feels somewhat like a meal you'd cook at home.
The only thing I want to eat is kfc right now
Love their potato wedges!
4
Chick-fil-A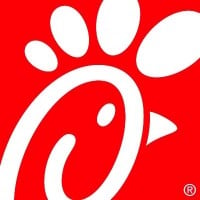 Chick-fil-A is an American fast food restaurant chain headquartered in the city of College Park, Georgia, specializing in chicken sandwiches. Founded in May 1946, it operates more than 2,200 restaurants, primarily in the United States. The restaurant serves breakfast before transitioning to its lunch ...read more.
I wish there was one closer to be honest. Everything that you may have heard and said is true. Chick-Fil-A is christian owned, and quality owned healthy chicken, and it taste out of this world good.
Chick fil a has the best food and business motto. And the fact that they hire nice looking kids with such great manners makes it my #1. I could eat it all day everyday.
Never have I met a fast food chain with such quality like Chick-fil-A.
I've had Chick Fil A before and it was really good.
5
Dairy Queen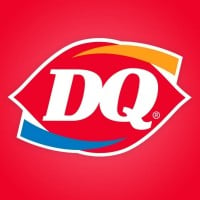 Dairy Queen is a chain of soft serve ice cream and fast-food restaurants owned by International Dairy Queen, Inc., a subsidiary of Berkshire Hathaway.
Most known for their traditional desserts however their food is actually pretty underrated if you ask me. Over the years the company has expanded its store varieties which is fascinating what is seen, and what's limited compared to the other locations you often go closer to.
Best place for frozen desert, though if you looking food and desert go with Sonic
If you go there go for the ice cream which is top notch. Otherwise the food is mediocre
The ice cream is perfect, the foods are kinda subpar.
6
Arby's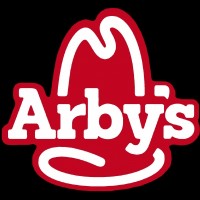 While the cost isn't very favorable, the food is of massive quality, and that's saying a lot being pushed in the top 5. - htoutlaws2012
There is a reason their the butt of all jokes - germshep24
Wait there still have constumers
It's decent even if it's expensive - Randomator
7
Burger King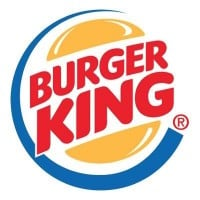 Burger King (BK) is an American global chain of hamburger fast food restaurants. Headquartered in the unincorporated area of Miami-Dade County, Florida, the company was founded in 1953 as InstaBurger King, a Jacksonville, Florida-based restaurant chain. After Insta-Burger King ran into financial difficulties ...read more.
I prefer BK over another major fast food company. Overall quality food choices, a widely known one that would be on that's known for having the best Onion Rings ever for a side.
So people are voting Burger King in spite of another big Burger Chain
Better burger quality than McDonalds.
8
Domino's Pizza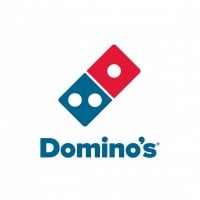 Domino's Pizza, Inc. is an American pizza restaurant chain founded in 1960. The corporation is headquartered at the Domino's Farms Office Park in Ann Arbor, Michigan. In February 2018, the chain became the largest pizza seller worldwide and in the United States based upon global retail sales.
Domino's Pizza acquires mouth-watering, steaming pizzas which develops the most delightful taste for myself. A fantastic treat and would absolutely recommend.
It's da best!
9
McDonald's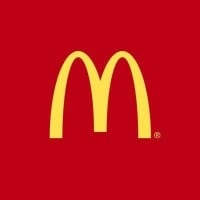 I like them if there's a majority rule that is, but I don't like too much of it if you get what I mean. Fries are great not doubt, but the service deepening on where you go is very inconsistent, and thus why I didn't bother to have it in my ten seeing that would of been too easy, but I had others I liked way more in comparison.
Overhated now, everyone says it sucks nowadays but it doesn't.
I thought that McDonald's would be Number 1
I liked this restaurant as I ate that much.
10
Little Caesars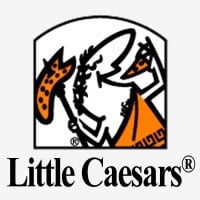 If you don't got much money to spend this is the pizza place for you, but at least their pizza has gotten better tasting than they were 5 years ago and I don't mean that in the same way has other pizza places are
If you want low cost, and quality pizza of all of those joints Little Caesars is the definitive choice.
I grew up on this pizza it's one best pizza and breadsticks are SO GOOD!
Not the best but where else can you get 5 dollar pizza
The Contenders
11
Subway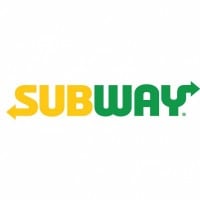 Subway is a privately held American fast food restaurant franchise that primarily purveys submarine sandwiches (subs) and salads. Subway is one of the fastest-growing franchises in the worldand, as of June 2017, has approximately 45,000 stores located in more than 100 countries. More than half of the ...read more.
You may call it overrated, but they make fantastic food. Both salads and sandwiches are delicious.
Subway is very good. My favorite sandwich from their is the meatball sub.
12
Pizza Hut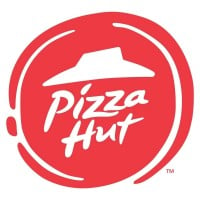 Pizza Hut is an American restaurant chain and international franchise which was founded in 1958 by Dan and Frank Carney.
$27 and all you can eat
NO ONE OUTPIZZAS THE HUT
13
Popeyes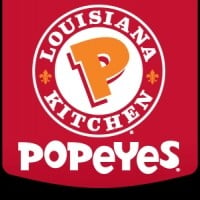 Their chicken is sooo good! It's crispy and tasty...something I would go for for sure!

At first I hated it because I hated seafood, but when I tried their chicken, I was in heaven. GO POPEYES
One of three chicken related food chains I would recommend.
This, Nando's, and Church's probably the best fast food chicken places
14
Papa John's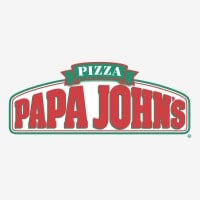 The worst pizza.
15
Checkers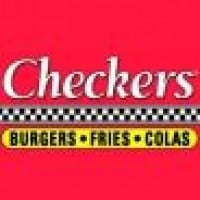 So underrated. There's a lot of these in the midwest in states like Illinois and Michigan, But in other places and states in the US too. - B1ueNew
Quality new food ideas, somewhat unique fries just one I'd give a shot if its in your state anywhere there's plenty of them near my area. - htoutlaws2012
Tried their fries, quite good. - MrCoolC
Never heard of it - Randomator
16 Sonic
17
Whataburger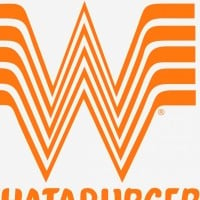 My favorite fast food place.
18
Dunkin' Donuts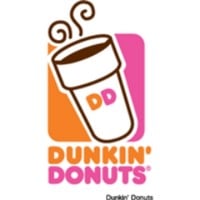 Dunkin' Donuts is an American global doughnut company and coffeehouse based in Canton, Massachusetts. It was founded in 1950 by William Rosenberg in Quincy, Massachusetts and has become one of the largest coffee and baked goods chains in the world, with more than 12,000 restaurants in 36 countries. ...read more.
19 Taco Maker
20
Cluckin Bell
E X T R A D I P
21 Hardee's
22
Panda Express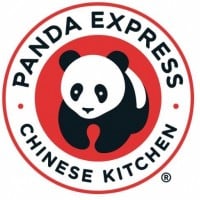 Not a fan of it to be honest - Randomator
23
A&W
I almost considered this place, but after thinking about it I have had it very few times in my life, but in those times the food quality is grandly impressive the american go to right here.
24
Harvey's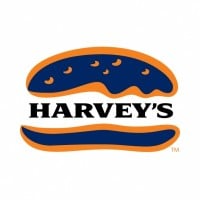 Never even heard of it
25
In-N-Out Burger
Not a fast food restaurant, but amazing burgers none the less
Disgusting.
PSearch List