Top 10 Returning Anime of 2016
Whether these anime have already returned in 2016 or they are still waiting to be released, let's take a look at what returning anime series will be the most hyped and anticipated of 2016. P.S. We will not be intimidated by any haters. Please try to keep all hate to yourselves and talk positive about these anime. Finally, only submit OFFICIAL RETURNING ANIME TITLES OF 2016. We don't want to disappoint people, now do we?
The Top Ten
1
Bleach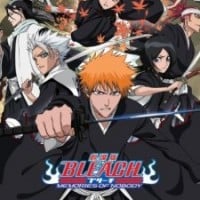 Bleach is a Japanese anime series based on Tite Kubo's manga of the same name. Bleach adapts the first 54 volumes of Tite Kubo's manga series of the same name. In addition, 4 anime-original arcs were broadcast in-between and during the adaptations of original arcs of the manga. ...read more.
Dude come on you know there gonna bring it back I mean look at DBZ?
Want it back, love it very much, searching everyday for its return
Its it the best anime in the way they have done it so I would love this to come back because people that ar super big fans of bleach will agree with me
I miss this anime every day! I've seen a lot of famous anime but bleach is the best! Millions of bleach fans including me want the anime back!
2
Attack on Titan

Attack on Titan, also known as Shingeki no Kyojin in Japanese, created by Hajime Isayama, is one of the most popular Japanese anime series to be released. It was first watched in Japan during 2013 and was dubbed in English to be watched in America in 2014. It is best known for its emotional moments, ...read more.
It should come as no surprise that Attack on Titan is the most anticipated returning anime of 2016. With three long years of waiting, two god-awful live-action movies, a chibi spin-off, and hordes of spoilers from manga fans, anime fans should hope that the time Hajime Isayama and Production I.G. spent on Season 2 will be worth it. While I am a huge fan of Sword Art Online, I watched Attack on Titan before Sword Art Online, and I am awaiting both anime to return this year in 2016. - ModernSpongeBobSucks
Dang it! Attack on Titan is getting delayed until January 2017! If anyone is seeing this comment, I sincerely apologize for this news. - ModernSpongeBobSucks
Please come back already!
In 2017 hé will ne the fisrt
3
Sword Art Online

Sword Art Online is a series of Japanese light novels written by Reki Kawahara and illustrated by abec. In 2012, it received an anime adaptation produced by A-1 Pictures and the SAO Project, and is directed by Tomohiko Ito . The first season is divided into two arcs known as "Aincrad" and "Fairy Dance". ...read more.
Whether you love it or hate it, you can't deny Sword Art Online's popularity around the world. It has a dedicated following in Japan and is Aniplex's most profitable franchise (no wonder the haters say Sword Art Online is overrated. They might be jealous about the profitability of this anime.) With a new movie project in the works and Season 3 delayed to the summer of 2016, 2016 will not just be a big year for Attack on Titan fans, but also for Sword Art Online fans as well. As a fan of both anime, I welcome both anime series on their return this 2016. Now who's ready for Alicization? Whatever A-1 Pictures and Reki Kawahara gives us, you should be sure to have open arms and try not to set too high expectations if you don't want the hate to grow. Speaking of which, if you hate Sword Art Online, PLEASE TRY NOT TO HATE ON THE FANS. Just watch Attack on Titan or something else instead. Other than that, Sword Art Online fans will be ready to Link Start once again in 2016. - ModernSpongeBobSucks
I should have known Sword Art Online would get delayed until 2017. I knew I shouldn't have put this on the list! I knew it! I sincerely apologize to any SAO fans who are now learning of this news. - ModernSpongeBobSucks
My first anime and so far its one of my top 20
This is returning in 2017, not 2016
4
Tokyo Ghoul

Tokyo Ghoul is a Japanese dark fantasy manga series written and illustrated by Sui Ishida. It was serialized in Shueisha's seinen manga magazine Weekly Young Jump between September 2011 and September 2014, and it has been collected in fourteen tankōbon volumes as of August 2014.
Other than Sword Art Online, Tokyo Ghoul is another anime series confirmed to have a Season 3 planned to be released somewhere in 2016. However, there have been rumors and even petitions of the new season being a reboot of the series, but whatever FUNimation and Studio Pierrot gives us, let's hope it's great for the fans. If you think there should be a reboot and that Madhouse Productions should bring justice to the anime, Google for that petition. If you are fine with the anime itself and feel it does not need a reboot, be my guest and Google for that petition instead. Whatever the case, Tokyo Ghoul is bound to have something new for its fans. - ModernSpongeBobSucks
After reading the manga I'm sure that it has to be a reboot to continue. - Undistinguished
5
Fairy Tail (Fairy Tail Zero)

Fairy Tail is a manga franchise created by Hiro Mashima. The manga has been adapted into an anime series produced by A-1 Pictures and Satelight, which began broadcasting in Japan on October 12, 2009. Additionally, A-1 Pictures and Satelight have developed seven original video animations and an animated ...read more.
Dude Fairy Tail is awesome and they need to come back it maybe just "stereotypical" -anime but it's the simplicity and the heart that was put into the anime that makes it special! And we need more of that!
Okay, so while it's technically just a prequel to Fairy Tail, Fairy Tail Zero is great for Fairy Tail fans and for people who think Fairy Tail is just a stereotypical action ecchi series. I'm not a big fan of Fairy Tail, but Fairy Tail Zero is currently streaming on Crunchyroll if anyone still hasn't watched it yet. - ModernSpongeBobSucks
Fairy Tail is awesome anime.
love it
6
Digimon Adventure tri.
While Pokemon will be airing a 20th anniversary Super Bowl ad during the game between the Carolina Panthers and the Denver Broncos, Digimon won't be missing out on 2016 as well. The second movie, Digimon Adventure tri. -Ketsui, will be coming out in March of 2016. Digimon is coming back once again. - ModernSpongeBobSucks
7
Naruto: Shippuden - Itachi Shinden ~Hikari to Yami~
I'll admit it. Even if I'm not a Naruto fan, I still think the Naruto fans deserve to look forward to a new Naruto series dedicated to Itachi Uchiha. The T.V. adaptation will be based off a light novel that tells about his goal of how he wanted to become the Uchiha clan's first hokage. Believe it! - ModernSpongeBobSucks
A movie starring the best character in Naruto! Definitely worth watching. - Goku02
Itachi is supposed to be a badass. But you don't get to see it in the anime. Covering this point would be cool to see.
Amazing I love it
8
Durarara!!x2 Ketsu
Just watched this. It came as a surprise, that this fantastic ending to an amazing anime, isn't higher on the list.
From what I've heard, Durarara! looks to be an interesting anime series. Too bad another arc is already currently streaming on Crunchyroll, so people wanting to get into this anime should watch the previous seasons first before jumping into the third and final arc of the Durarara! x2 anime. Not to mention this new season will adapt the rest of the first Durarara! light novel series. - ModernSpongeBobSucks
9
Berserk

Berserk, also known as Sword-Wind Chronicle Berserk, is a Japanese anime television series that aired from 1997 to 1998. An adaptation of the manga Berserk, it comprises 25 half-hour episodes produced by Oriental Light and Magic and first aired on Nippon TV.
Although I haven't seen Berserk yet, fans who have can look forward to the Black Swordsman Arc somewhere in 2016. - ModernSpongeBobSucks
Honestly,I'm hyped up for this one the most! - Tia-Harribel
I am a huge fan of the manga and...it sucked so bad dammit, Berserk (2016) destroyed my hopes. - Undistinguished
Good grief Berserk hasn't ended yet. - SelfDestruct
10
D. Gray-Man

D.Gray-man (Japanese: ディー・グレイマン Hepburn: Dī Gureiman?) is a Japanese manga series written and illustrated by Katsura Hoshino. Set in the 19th century, the series tells the story of a boy named Allen Walker, a member of an organization of exorcists who make use of an ancient substance ...read more.
I haven't seen D. Gray-Man yet, but for those who have, I bet they are satisfied with the Alma Karma Arc finally being adapted into the anime series after 8 long years. - ModernSpongeBobSucks
I Love D.Gray-Man! I've been waiting for 8 years since it's 1st released and really glad that the first episode will be release on July 2016. I am very curious and excited to see their new animation and new seiyuu's.
Sooo excited to watch the Alma Karma Arc and see Allen in a new uniform, Lenalee with longer hair, the handsome and funny Lavi and the oh sooo cool Kanda!
The Contenders
11
Gate
Gate fans, you already know this anime is already streaming on Crunchyroll, so if you didn't know already, Gate is adapting the Fire Dragon Arc from the 3rd and 4th light novels, so it will be nice to see the Gate characters back in action. - ModernSpongeBobSucks
12
Heaven's Lost Property

Heaven's Lost Property, is a Japanese manga series written and illustrated by Suu Minazuki. The plot revolves around Tomoki Sakurai, a boy who desires to live a peaceful life but encounters a fallen girl with wings, named Ikaros, who becomes his servant.
Heaven's Lost Property is the only one because of which I started to watch anime before that I never gave so attention to stuff like anime and I will love it forever, till now haven't watched any other anime don't know why but I love this one only its got everything a perfect anime should have. So please it's my request, not just my but from every die hard fan of this series. Is that this series should be continued even though what ever it would be we know that it will be awesome. #bringheavenslostpropertyback
Love this show to death Would love to see more of it. Ended on a poor note would like to see this fixed and to have another season so others can enjoy it like me.
Very good show. Would really like to see more of it. Simple charming and fun.
This is the best one even though I haven't seen eternal my master english in dubbed that's what I'm waiting for so please continue with the series
13 Boruto
14
Full Metal Panic

Full Metal Panic! adapts the first 3 novels of Shoji Gatoh's light novel series of the same title, as well as content from the first 3 novels of the spin off series Full Metal Panic! Tanpenshuu. Episodes 14 to 17 are an anime original story. ...read more.
Love the mechs in this. Boner for the white haired girl.
15
Ranma 1/2

Would love to see new Ranma 1/2, particularly Herb and Saffron arcs.
I liked this anime when I was a kid. But it never ended. Would love a final resolution.
Ha such a great atmosphere. Wish it would be redone with better writing.
This one needs to be top priority
16
Seven Deadly Sins

The Seven Deadly Sins is a Japanese fantasy manga/anime series written and illustrated by Nakaba Suzuki.
Not as good as the first season but still awesome. - Undistinguished
17
Assassination Classroom

Second season was amazing as the first one, ending was bittersweet, but I'd say it was the best way it could end.
It's just too good te be left without another season.
yes
18 World Trigger
19
Blue Exorcist

Blue Exorcist is an anime series directed by Tensai Okamura and produced by A-1 Pictures, which adapts the Blue Exorcist manga written and illustrated by Kazue Kato.
Love the series they are making a season 2 end of 2016 or 2017 it's in the works
I was wondering how it would turn out with that ending of season 1 (I read the whole manga) and turns out they're going to ignore it! I'm curious to how they're going to do it 😏
20
Food Wars: Shokugeki no Soma

Shokugeki no Soma (食戟のソーマ Shokugeki no Sōma) is a manga written by Yūto Tsukuda and illustrated by Shun Saeki in collaboration with Yuki Morisaki, a famous chef. Its main character, Sōma Yukihira is a brash, confident, and skilled amateur chef who enters Tōtsuki Culinary Academy to graduate ...read more.
I hoped they would add more episodes. The manga has gone pretty far from where this one ended. - Undistinguished
21
Ajin: Demi-Human

22
Dangan Ronpa

Danganronpa: The Animation is a 2013 anime television series based on Spike Chunsoft's murder mystery video game, Danganronpa: Trigger Happy Havoc.
23
Haikyuu!!

Haikyu!! is a Japanese shōnen manga series written and illustrated by Haruichi Furudate. Individual chapters have been serialized in Weekly Shōnen Jump since February 2012, with bound volumes published by Shueisha.
The overall anime is so fun to watch, seeing the Volleyball teams play matches and competitions as well as working together. They have a beautiful drawing style, a wide range of funny characters. It's the most down-to-earth, fun spots anime of 2016. Season Three is bringing up a ton of tension for the Final Battle between the Dove status champions and the Karasuno Crows. I know I'm not gonna miss it! Plus Hinata and Kageyama have the most badass tendancies I've seen in sports anime so far. Their Monster Quick is terrifying and the reaction they get from theit opponents is wonderful to watch!
24
Yu-Gi-Oh! The Movie: Pyramid of Light

25
Black Butler

Black Butler is a Japanese anime television series produced by A-1 Pictures and premiered in October, 2008.
This is my favorite anime ever with Ciel and Sebastian I love all the characters expecially Tanaka he's so funny
PSearch List