Top Ten Most Revolutionary Actors and Actresses of All Time
Many actors and actresses are known to be intelligent, witty, charming, and fit. Those are some qualities that can help you make some big bucks as a career. And yet, some actors and actresses want to do more than that. They create new styles of acting, new genres and personalities, and inspire many others to step up. They're revolutionary. Enjoy!

Please note that sometimes during this list, I will say actors or actor instead of actress. This is not an omission of the female gender and not a sexist remark, just a way to take less long to write. Thanks, Sloth21.

The Top Ten

1 Charlie Chaplin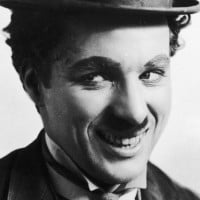 Sir Charles Spencer "Charlie" Chaplin, KBE was an English comic actor, filmmaker, and composer who rose to fame in the silent era.
Number one on this list is a pretty big no-brainer, but it's true that Charlie Chaplin is such a revolutionary figure when it comes to movies. He really started the silent comedy genre, and was pretty much the only stand-out comedy actor in an era of dramas and historical tales. He inspired countless people to be funny in life and act, and he will be remembered as "the father of film" for years to come.
Charlie Chaplin is number one no debate. He literally made movies famous. He is simply iconic as well. I wouldn't call him the best, but he is definitely revolutionary.
He has to be number one. SO talnted in every way watch his movies
2
Jack Nicholson

John Joseph Nicholson (born April 22, 1937) is an American actor and filmmaker, who has performed for over 60 years. Nicholson is known for playing a wide range of starring or supporting roles, including satirical comedy, romance and dark portrayals of antiheroes and psychopathic characters. In many ...read more.
He created a new, revolutionary style of acting that few other actors have been able to replicate, thus becoming an acting legend.
Best actor ever. Heeeere's Johnny!
3
Buster Keaton

Joseph Frank "Buster" Keaton (October 4, 1895 – February 1, 1966) was an American actor, director, producer, writer, and stunt performer. He was best known for his silent films, in which his trademark was physical comedy with a consistently stoic, deadpan expression, earning him the nickname "The ...read more.
His influence on physical comedy is rivaled only by Charlie Chaplin. He revolutionized film, being one of the first actors in business.
4
Meryl Streep

Mary Louise "Meryl" Streep is an American actress. Cited in the media as the "best actress of her generation", Streep is particularly known for her versatility in her roles, transformation into the characters she plays, and her accent adaptation.
She won so many awards that we lost count, completely proving she is one of the greatest actresses of all time.
She is the favourite of me
5
Lillian Gish

Lillian Diana Gish (October 14, 1893 – February 27, 1993) was an American actress of the screen and stage, as well as a director and writer whose film acting career spanned 75 years, from 1912 in silent film shorts to 1987. Gish was called the First Lady of American Cinema, and she is credited with ...read more.
She became known as the first lady of the silent screen for how she was virtually the first actress to act in a film.
6
Marilyn Monroe

Marilyn Monroe (born Norma Jeane Mortenson Baker; June 1, 1926 – August 5, 1962) was an American actress, singer and model. Decades after her unexpected death, she has remained one of Hollywood's greatest sex symbols with her eye-catching style, champagne blond hair, and breathless manner of speaking. ...read more.
She won many honors, and started a whole new type of acting with her breathy voice and hourglass figure. Very famous and influential.
7
Marlon Brando

Marlon Brando, Jr. was an American actor, film director, and activist. He is credited with bringing a gripping realism to film acting, and is often cited as one of the greatest and most influential actors of all time.
He brought purity to the art of acting, appearing almost magical with the way he slipped in and out of character. Charismatic at times, serious at times, he's quite the legend.
8
Maggie Smith

Dame Margaret Natalie "Maggie" Smith is an English actress. She has had an extensive, varied career on stage, film, and television, spanning over 66 years. Smith has appeared in over 50 films, and is one of Britain's most recognizable actresses.
Her acting career is one of the longest in history, spanning to almost 70 years (1956-2021), and she's still scheduled to star in more movies later this decade. Very inspiring and revolutionary.
9
Tom Hanks

Thomas Jeffrey "Tom" Hanks is an American actor and filmmaker. He is known for his roles in Splash, Big, Turner & Hooch, Philadelphia, Forrest Gump, Apollo 13, Saving Private Ryan, You've Got Mail, The Green Mile, the Toy Story Franchise, Cast Away, The Da Vinci Code, Captain Phillips, and Saving Mr. ...read more.
10
Sidney Poitier

Sir Sidney Poitier is a Bahamian-American actor, film director, author, and diplomat. In 1964, Poitier became the first Bahamian and first black actor to win an Academy Award for Best Actor, and the Golden Globe Award for Best Actor for his role in Lilies of the Field.
He was the first black man to ever recieve an academy award, and if that doesn't count for something, I don't know what does.
The Contenders
11
Morgan Freeman

Morgan Freeman (born June 1, 1937) is an American actor and narrator. Freeman won an Academy Award in 2005 for Best Supporting Actor with Million Dollar Baby (2004), and he has received Oscar nominations for his performances in Street Smart (1987), Driving Miss Daisy, The Shawshank Redemption and Invictus. ...read more.
12
Leonardo DiCaprio

Leonardo Wilhelm DiCaprio is an American actor and film producer. DiCaprio began his career by appearing in television commercials in the late 1980s.
He really mastered the art of facial expressions and tone of voice, and always brings his A-Game to every movie. One of the most revolutionary actors that's still in business.
13
Sandra Bullock

Sandra Annette Bullock is an American actress and producer. She is one of Hollywood's highest-paid actresses, and is an Academy Award and Golden Globe Award winner.
14
Bill Murray

William James "Bill" Murray is an American actor, comedian, and writer. He first gained exposure on Saturday Night Live, for which he earned his first Emmy Award and later went on to star in comedy films, including Meatballs, Caddyshack, Stripes, Tootsie, Ghostbusters, Ghostbusters II, Scrooged, What ...read more.
15
Daniel Craig

Daniel Wroughton Craig is an English actor. Craig trained at the National Youth Theatre and graduated from the Guildhall School of Music and Drama in 1991, before beginning his career on stage.
It was his turn as James Bond that got campy movie franchises the gritty reboot fad. Ironically his scene in the sea harked back to Dr No.
16
Groucho Marx

Julius Henry Marx (October 2, 1890 – August 19, 1977), known professionally as Groucho Marx, was an American comedian, film and television star. He was known as a master of quick wit and is widely considered one of the best comedians of the modern era. His rapid-fire, often impromptu delivery of innuendo-laden ...read more.
BAdd New Item