Top Ten Ridiculous Ways to Destroy the World
Cyri
Note that I mean the ENTIRE PLANET, not just the people. Make them as outlandish as possible, for this list ignores all logic.
The Top Ten
1
Crash it into Venus
What about Mars? - MaxAurelius
2 Summon Galactus
3 Use a shrink ray on it until it is smaller than a molecule, and therefore cannot exist in its entirety.
4
Fire the Death Star/Death Star II/Starkiller Base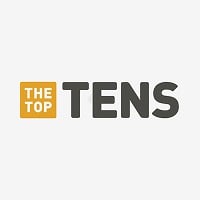 But how? All the Death Stars got destroyed. Oh well, We can just build a new one. - CharismaticKat
5
Press its self-destruct button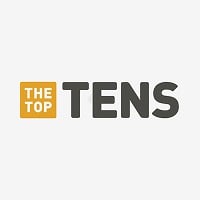 You'll find the self-destruct button is the one marked 'The Human Race' complete with smiley emoji. - Britgirl
Reminds me of Heinz Doofenshmirtz from Phineas and Ferb. lol - TheFourthWorld
6
Turn the inner core into neutrons and the outer core into protons
It would be a fun science experiment though - SirSheep
I don't know how this would work, but it wouldn't look good for Earth. - Cyri
7 Turn it into a star
8
Have the sun consume it for you
Because science. - Cyri
9
Summon a black hole
Yet it's fascinating that the black hole contains hawking radiation and yet its existence beyond the event horizon which hawking radiation plays under the role of quantum entanglement which positrons and electrons entangle each other which is called annihilation and as their annihilation process escalate the black hole will evaporate to minimum size as it gives off electromagnetic radiation- Kevinsidis
Yeah, I'm no scientist. I think that this would not be good for our planet, though, if it formed close enough to us. - Cyri
It might be not possible to get the unbearable inescapable binding force of the black hole near the planets or earth or if you meant the other way hypothetically I understand but Thanks to Edwin Hubble that the universe is expanding and yet he created his own law which measure the farther distance of stars and its age and that's from a biography and Edwin Hubble is pretty cool.- Kevinsidis
10
Nuke it with magic
Okay, I can understand why my item was rejected. - MaxAurelius
So, cause planet-wide nuclear fission? Cool. - Cyri
The Contenders
11
Get it caught by a swarm of Space Bees
BEES. - Cyri
12 Summon a demigod
13 Heat it until it's plasma
14 Freeze it until the molecules move so slowly, the planet stops revolving around the Sun
15 Make it grow so large that it collapses on itself
16 Pour Gasoline all over it and then light a match
BAdd New Item