Top 10 R&B Love Songs
P5YKO
The Top Ten
1
I Will Always Love You - Whitney Houston

2
Just a Dream - Nelly
I think this song is a double entendre. Other than the straight forward meaning, In my it's a song about Nelly's love for hip-hop. How he was once "At the top" in the rap game, then his career was fading "Now I'm in the basement". He used to be at the "Number 1" spot, "Now she found her a replacement", after stopped rapping, someone else was in his spot. When he say's should have got that ring, a lot of artist say they are "married" to the game (rap). The rest is him saying he took the his rap career for granted, fell into the hype of it all and lost what it really meant. Without it he is nothing. He really wants to be back in the rap game and the people to accept him again as an artist so he started making music again, "so I travel back down that road, will she come back, no one knows". Could keep explaining my opinion but if you think of His rap career and the rap game as the subject of the song and know Nelly's ups and downs in it. Instead of a "woman" he's talking about then it ...more
great
THATS WHAT LIFE RALLY IS A LONG DREAM. - P5YKO
This is what I call a fine piece of music.. If anyone hates this song then he is either mentally retarded or doesn't have a good sense of music.
5 Comments
3
If I Ain't Got You - Alicia Keys
Is one of the most beautiful songs I've heard
Yes Alicia u did it well and I love the meaning of the song
4
Stickwitu - The Pussycat Dolls

Because it's a Beautiful song and I love the pussycat dolls
5
All My Life - K-Ci & Jojo

I lve it til the end of tme
6
Saving All My Love for You - Whitney Houston

7
At Last - Etta James

The best classic ever written!
8
We Belong Together - Mariah Carey

Best Melody Song Ever
Best love song EVER! Mariah is truly amazing
It should be on top of this list.
Wow
9
Don't Matter - Akon

10
Feenin' - Jodeci

The Newcomers
?
I'll Make Love to You - Boyz II Men

This song has one purpose and one purpose only: to make couples get busy between the sheets.
And it does it to perfection
I'm sure that thousands of people born since 1994 can thank this song for their existence.
The Contenders
11
I Miss You - Aaliyah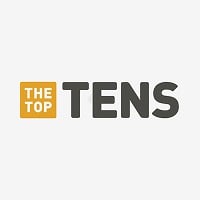 12
Halo - Beyonce

BEST SONG EVER I love Beyonce I love this album I went right to the store to buy it WHO DOES NOT LIKE THIS SONG SHE IS THE BEST SINGER FOR THE WORLD NO ONE IS BETTER THAN YOU - Dylanger
I love this song... Ever when I'm in high school
She slayed everyone with this song and also with her voice skills! #BEYHIVE!
This has feeling,need to sing with heart and emotion
1 Comment
13
Nobody Knows - Tony Rich Project

14
Crying Out for Me - Mario

ONCE YOU GET CLOSE THIS IS SO TRUE. - P5YKO
I really really love this song.., nice meaning
I LOVE THIS SONG AND Mario's VOICE
15
Always Be My Baby - Mariah Carey

Classic~
16
All the Man That I Need - Whitney Houston

Prime example of music fused with pain and emotion. Thought provoking and uplifting.
God bless you girl where you are we all remember you rip
17
I'd Rather Go Blind - Etta James

Another incredible sexy classic from Ms.James...
18
I Remember - Keyshia Cole

19
Wait for You - Elliott Yamin

I really like that.. for all the singles.. waiting for their special someone.. haha
IF YOU TRULY LOVE THEM THEN YOU WOULD WAIT NO MATTER HOW LONG IT TAKES - P5YKO
Wonderful song I love it from my heart
Love this song from my heart-
1 Comment
20
Knockin Da Boots - H-Town

21
Cold - Annie Lennox

It is good song!
22
What If - Jason Derulo

IT REALLY MAKES YOU WONDER WHAT IF? - P5YKO
What if is a beautiful, gentle song it's a classic
I honestly love this song.
i love it
23
Cry for You - Jodeci

24
Girl U for Me - Silk

25
Take a Bow - Madonna

Great song! I wonder where Asia Anastasia is on this list..
One of the loveliest ever...take a bow
26
Is It a Crime - Sade

Best song ever...I wore this song out!
27
Smooth Operator - Sade
I love sade! I love her style so much... Her songs are so cool, heart touching and very original... Nothing compares
Have you noticed that this is the list of R&B Love Songs? What this song is doing here?
Smoothest vocals...love it
Queen of sulltress
28
Giving My All to You - Johnny Gill

29
Try Sleeping With a Broken Heart - Alicia Keys

L this song too much, this song makes me happy when I am sad, love uu key
30
End of the Road - Boyz II Men

I love that song
31
Differences - Ginuwine

If you just read the lyrics it straight proves why it is a great love song. Ginuwine is a musician genius his flow is like no other. This song proves it all! This son is top 10 worthy I can't believe it is at 30.
32
All I Have - Jennifer Lopez

I love this song. JlO sounds incredible in this song.
Jennys, Words Says It All!
33
At Your Best (You are Love) - Aaliyah

I dedicate this song to someone that I love unconditionally and in love with. I hope he understands that I will always feel this way about him
34
Suffocate - J. Holiday

BEST OUT OF ALL HIS SONGS - P5YKO
Dude. Listen to the lyrics. That's how I feel about my should mate
35
Change the World - Jason Derulo
IF YOU TRUELY LOVE SOMEONE THIS SONG IS PERFECT FOR YOU. - P5YKO
<3
i love this song because jason is a great singer and I pretty much love all his songs. I have to say that I think this is my favorite song With your eyes, with your lips
With your thighs, with your hips
The way you change me
Girl this might come in handy
36
Let It Flow - Toni Braxton

This song is simply beautiful.
37
Come Back to Me - Janet Jackson
This was the most incredible song I heard ever in my life
38
The Sky's the Limit - Jason Derulo

WHEN YOU HAVE FEELING FOR SOMEONE THEN THE SKY REALLY IS THE LIMIT. - P5YKO
39
One Word - Elliott Yamin

IT REALLY ONLY TAKES ONE WORD. - P5YKO
40
Getaway - Jason Derulo
THIS SONG IS A SURE WAY TO WIN HER OVER - P5YKO
41
Obsession - Frankie J

ITS ORIGINALLY IN SPANISH BY AVENTURA BUT BABY BASH AND FRANKIE J MADE A GOOD REMIX. - P5YKO
42
Forbidden Love - Madonna (Bedtime Stories)

43
By Your Side - Sade

44
Send One Your Love - Stevie Wonder

Best love song that fits just about everyone. Universal!
45
No One - Alicia Keys

I don't know why the hell "If I ain't got you" is not in this list
I love this song, it's just amazing!
46
Without You - Mariah Carey

47
Bleeding Love - Leona Lewis

love it
One of the best songs of the decade. #1 on billboard and was on uk hot 100 for 3 years.
simply amazing her best song so far and one of the best love songs ever
48
Back at One - Brian McKnight

49
Power Trip - J. Cole and Miguel
Amazing. Seriously J. Cole is the most underrated rapper around
This song kills me
50
All of Me - John Legend

This is the best Song ever writn, its from the heart
Just listen 2 d song n you wil be speechless...
I really lv ths song
PSearch List
Related Lists

Best R&B Female Love Songs

Best Mario (R&B Singer) Songs of All Time

Best Rap or R&B Songs of 2016-2017

Best R&B Songs
List Stats
2,000 votes
144 listings
9 years, 23 days old

Top Remixes (5)

1. Don't Matter - Akon
2. Saving All My Love for You - Whitney Houston
3. I Will Always Love You - Whitney Houston
DaWyteNight

1. At Last - Etta James
2. I Will Always Love You - Whitney Houston
3. If I Ain't Got You - Alicia Keys
theOpinionatedOne

1. All the Man That I Need - Whitney Houston
2. Take a Bow - Madonna
3. Smooth Operator - Sade
Irina2932
View All 5
Error Reporting
See a factual error in these listings? Report it
here
.