Best Robocop Characters
This list is all about the best characters from the RoboCop films, the T.V. series and the Miniseries itself. Villains will also be included.
The Top Ten
1
RoboCop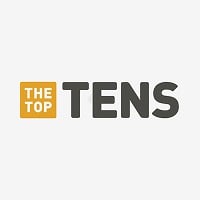 RoboCop is a fictional Detroit robotically enhanced police officer designated as OCP Crime Prevention Unit 001 in the film series of the same name.
Played by: Peter Weller (1987-1990), Richard Eden (19 94) and Page Fletcher (2001)
2
Alex J. Murphy (RoboCop)
Played by Peter Weller (1987-1990), Robert John Burke (1993), Richard Eden (1995-1996) and Page Fletcher (2001)
3
Anne Lewis (RoboCop)
Played by Nancy Allen
4
Robert "Bob" Morton (RoboCop)
Played by Miguel Ferrer (Rest In Peace 1955-2017)
5
Clarence Boddicker (RoboCop)
Played by Kurtwood Smith
6
Richard "Dick" Jones (RoboCop)
Played by Ronny Cox
7
Lisa Madigan (RoboCop: The Series)
Played by Yvette Nipar
8
William Ray "Pudface" Morgan (RoboCop: The Series)
Played by James Kidnie
9
Cain (RoboCop)
Played by Tom Noonan
10
Hob (RoboCop)
Played by Gabriel Damon
The Contenders
11 ED-209
BAdd New Item