Rock Albums that Have the Most Unique Album Titles
RadioHead03
The Top Ten
1
The Dark Side of the Moon - Pink Floyd
2
Ride the Lightning - Metallica
3
Dookie - Green Day
4
Somewhere in Time - Iron Maiden

5
Please Please Me - The Beatles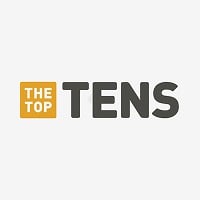 6
American Idiot - Green Day

7
Hybrid Theory - Linkin Park

8
The Battle of Los Angeles - Rage Against the Machine

9
And Justice for All - Metallica

10
Meteora - Linkin Park

The Contenders
11
Welcome Back My Friends to the Show that Never Ends ~ Ladies and Gentlemen - Emerson, Lake & Palmer

It's a bit lengthy but that's prog rock so it's kinda normal in this genre. - Metal_Treasure
12
The Boy Bands Have Won - Chumbawamba

The whole title is "The Boy Bands Have Won, and All the Copyists and the Tribute Bands and the T.V. Talent Show Producers Have Won, If We Allow Our Culture to Be Shaped by Mimicry, Whether From Lack of Ideas or From Exaggerated Respect. You Should Never Try to Freeze Culture. What You Can Do Is Recycle That Culture. Take Your Older Brother's Hand-Me-Down Jacket and Re-Style It, Re-Fashion It to the Point Where It Becomes Your Own. But Don't Just Regurgitate Creative History, or Hold Art and Music and Literature as Fixed, Untouchable and Kept Under Glass. The People Who Try to 'Guard' Any Particular Form of Music Are, Like the Copyists and Manufactured Bands, Doing It the Worst Disservice, Because the Only Thing That You Can Do to Music That Will Damage It Is Not Change It, Not Make It Your Own. Because Then It Dies, Then It's Over, Then It's Done, and the Boy Bands Have Won." - Metal_Treasure
The full title has 865 characters and broke the Guinness World Record for "Longest Album Title". And no, I am not going to type the whole thing out. - Gg2000
13
The Wall - Pink Floyd

14
Abbey Road - The Beatles

15
Appetite for Destruction - Guns N' Roses

16
Rudimentary Peni - Pope Adrian 37th Psychristiatric

17
No Fixed Address - Nickelback

18
Innervisions - Stevie Wonder

19
Don't Shoot Me I'm Only the Piano Player - Elton John

20
Good Apollo, I'm Burning Star IV, Volume One: From Fear Through the Eyes of Madness - Coheed and Cambria

Kinda lengthy, eh? - Metal_Treasure
21
Psalm 69: The Way to Succeed and the Way to Suck Eggs - Ministry

Only Ministry can do this... - Metal_Treasure
22
Mer de Noms - A Perfect Circle

23
Lateralus - Tool

24
Experimental Jet Set, Trash and No Star - Sonic Youth

25
Aoxomoxoa - Grateful Dead

It's pronounced "ox-oh-mox-oh-uh". It has no real meaning; they chose it because of its visual appeal (it's a palindrome, which means that it is spelled the same way both forwards and backwards). - Gg2000
26
Sailing the Seas of Cheese - Primus

Well, it's very unique.
27
Pork Soda - Primus

It's Primus, what did you expect?
28
Frizzle Fry - Primus

The most disturbing this is the cover, which (if you can't see) represents a head frying in a pan.
29
Chocolate Starfish and the Hot Dog Flavored Water - Limp Bizkit

30
The Spaghetti Incident - Guns N' Roses

BAdd New Item
Related Lists

Rock Albums With the Most Unique Vocals

Top 10 Most Interesting and Unique Rock Albums

Top 10 Us States that Have the Most Unique Shape

Top Ten SpongeBob Characters That Have the Most Unique Color

Most Unique Rock Singers
List StatsCreated 4 Mar 2019
Updated 1 Jun 2019
30 listings
280 days old

Top Remixes

1. The Dark Side of the Moon - Pink Floyd
2. Ride the Lightning - Metallica
3. Dookie - Green Day

RadioHead03
Error Reporting
See a factual error in these listings? Report it
here
.