Bon Jovi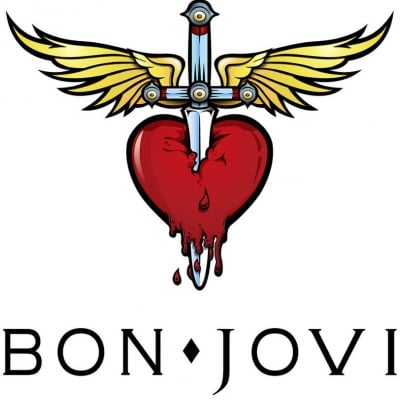 Found on deviantart.net
Info
Bon Jovi is a hard rock band formed in 1983, which had a streak of successful albums in the late 1980s. The band originally consisted of lead vocalist Jon Bon Jovi, guitarist Ritchie Sambora (left in 2013), bassist Alec John Such (left in 1994), keyboard David Bryan, and drummer Tico Torres. The band's ...
read more
.
Comments
Top
Popular
Newest
They are one of the best bands ever! No one can deny that after more than 30 years of music career, and still going! I really think some of their music is very underrated, like most of the people only know their super hits, but I've got to tell you that they've got really amazing songs, such as 'Silent Night', 'Wild is the Wind' and have you heard their outtakes? They're amazing! In musical terms this band are GODS!

I really think people and mostly press should stop criticizing their looks and start having a much deeper look at their music, they would be pleasantly surprised.

Moreover, the fact that after 30 years they're still at the top is something to admire. Not many bands still have Top 10 hits or tours today.

In conclusion, they deserve to be at least at the Top 10 or Top 5

Anyway, for me they will always be the best band in the world, and my favourite band!
What? Are you kidding' me? Bon Jovi MUST be in the 5 firsts, they can't be at the same level than the typical boybands like Tokio Hotel or Muse, they sold a lot, and they do the best concerts. They have a real and a great history, they have a lot of quality, and it's not like a lot of groups than just are good in CDs, one band shows that is a good band when they are amazing on the stage, living the concerts, not just in the CDs, that's not just a song to sing one or two years, the Bon Jovi's song are singed for a lot of years, that's the proof that Bon Jovi deserves to be on Top 5. You can't compare a great and an epic rock band with a bands that only have three or four good songs.
My favourite band...! The best for me, the perfect band! I love the voice and charm of Jon, he is the best frontman in the world! I love "the fingers" of Richie, they are really fast! And the band isn't complete without the beat of Tico and the piano of David! Jon and Richie wrote so good musics and the show that the band STILL does is so good and perfect!
(Why is Tokyo Hotel in the 6th place? And Queen below them? Common Queen, Beatles, Bon Jovi, Metallica, Led Zeppelin, Pink Floyd, AC/DC and other bands of 60's, 70's and 80's are better than these "New Bands"! They deserve being in the top 10! Common they revolutionized the world with their music... They are Kings and Queens! Muse and 30 Seconds to Mars are cool but "the old" bands thinking and doing bigger...! Please wake up and vote for the talent not for the cutest! )
I can't BELIEVE THERE ARE IDIOTS OUT THERE WHO VOTED FOR A BAND PEOPLE BARELY KNEW THEIR EXISTENCE!... BON JOVI SHOULD BE AT THE TOP 3! OTHER BANDS WHO WERE AT THE TOP WERE ALL GONE FOR GOODNESS SAKE! BUT BON JOVI IS STILL ROCKING ON FOR THOSE WHO APPRECIATE GOOD MUSIC...
IT'S VERY DISAPPOINTING TO KNOW THAT THEY'RE WASTING THEIR VOTES FOR THOSE UNDESERVING OF SUCH RECOGNITION!
TO BON JOVI'S FANS OUT THERE... LET'S NOT MAKE THIS HAPPEN!
LET'S VOTE FOR OUR FAVE BAND OF ALL TIME...
This is the only band I've seen changing with the generation. They dominated the 80's with Slippery and New Jersey, changed their genre with Keep the faith and these days, got to a younger fan base with crush, released some great singles (Have a nice day, Everyday... ) Did country music with Lost Highway and finally released their ultimate collection! They have sold out thousands of live shows and people still love them. you will find some haters of Metallica, Linkin Park, Queen, Beatles etc, but you will never come across a person who hates Bon Jovi, that is exactly why it is the best!
How is possible they are not at Top 10? Their songs made a history - "Livin' On A Prayer", "You Give Love A Bad Name", "Keep The Faith", "Something To Believe In",... It's a SHAME! I can't believe it! Have we lost our good opinion?
Many of the people hate and curse Metallica, the Beatles, Led Zeppelin, aerosmith, Pink Floyd etc. They used to be great in the early times, but the current generation hates their music. Even the new guns n roses sucks (not cursing the old one, they were one of the best! ) However, Bon Jovi remains the only band that still compose brilliant music and even the current generation likes them. They compose all types of music - rock, hard rock, hair metal, country etc. They are also one of the best touring band ever! Their songs are just amazing! They surely deserve to be in the top 10.
They've changed my life... Could not live without them anymore. THIS is the best band EVER! Not saying that as a fan (but of course I am ;) ), I'm saying that because their music is REAL, they have more than 100mio Fans all over the world, they are down-to-earth (at least more than many other bands) and I've heard it so often: They just change peoples lives with their music and existence... It's a shame that bands like Tokio Hotel are higher voted than bands like Guns n Roses, Queen, AC/DC or BON JOVI!
Man, don't get me started on these clowns.
For people who's favorite restaurant is McDonald's.
The problem with Bon Jovi is that basically all their songs are the same. They use the same chord sequences a lot, plus they always use similar themes. That being said, quite a lot of their tunes are very catchy, and their best song, Livin on a Prayer, is one of their few which aren't identical. You have to admit that many people would recognise that iconic opening. Bon Jovi are one of those bands that are good to listen to, but they are not revolutionary. They have not changed music, or influenced it. They are just there, but with quite a big impact - VaticanCameos
Bon Jovi above Radiohead? Bon Jovi EVEN ON THIS LIST? How hopeless is humanity? This band is garbage. If you like them, you are garbage. For fat stupid housewives only.
19th?
You must listen- its my life, livin on a prayer, make a memory, wanted dead or alive, dry country, keep the faith, I'll be there for you, these arms, two story town, amen, when we were beautiful, two story town, ugly, runaway, keep the faith, bad medicine, because we can, blood on blood, in these arms, superman tonight, broken promise land, always, lie to me, learn to love, not running anymore, whole lot of leaving, what do you got, lost highway, you give love a bad name, staring t your window, midnight in Chelsea, king of the mountain, bullet & so much more...
Without being critics' darling, this band has managed to reach over three generations, unlike many other who are no longer around, they're still making NEW songs, touring around the world with record-breaking sold out shows. More importantly, they improve their art but still stay true to their roots. Long story made short: BON JOVI ROCKS!
Bon Jovi might be the worst band ever created. It's down there with Posion, Motley Crue, Whitesnake, Kiss, and Quiet Riot. These guys are so bad they don't deserve the title of rock band. - matt1
They should be in the top 10. They have been going much longer then all these other bands have. Thy are much better they have brilliant songs as well. How could they not be all the way into the top 10. You have a brilliant singer jon bon jovi a fantastic guitarist richie sambora tico torres is brilliant at the drums and david bryan is good at the keyboard/ piano

What? Bon Jovi should at least be in the top 15 or something. They are way better than Linkin Park and 30 Seconds to Mars. I agree with the places of the top 10 (except Linkin Park, Maybe Rush can take their place). With songs like Wanted, Bad Name, Prayer, Born to Follow, Dry County, These Days, Have a Nice Day and Keep the Faith (plus many more kick-ass songs) they should be higher!

By the way I'm serious about Rush being up in the top 10 list!
The best rock band of all time. More than half of my favourite songs are by them. Tico and David are the two most talented members, but the others are awesome too. Of course they're underrated, they can't be rated well enough.
In my opinion the greatest band ever, they have many great songs, I know many of them and when I hear new one they still surprise me; there are the well known songs of course, like it's my life, Livin on a prayer, you give love a bad name. these are great but I actually like the most the rock ballads like alway, this ain't a love song, bed of roses, dry County... They have many epic songs and I would love to go to their concert.
If you are looking for real music then bon jovi is you option ;-)! They are being around for almost 30 years and they are still rocking and making sold out concerts! They are so dedicated to their fans. I don't know any other band so commited!
Bon Jovi is better than the vast majority of all these bands for many reasons. They've been around for 44 years I believe. Unlike say Queen for just one example. They appeal to rock, pop and even a little country, whereas the majority of bands on this only appeal to one genre. (If you must know, scars on this guitar is rather country.) "Bon Jovi" is well known, unlike Iron Maiden. The band is still together today. (Okay, Sambora quit and something happened to their first pianist, but aside from that, that's 100% true). They're still releasing new material. That's where they've got the edge on almost every band listed. Nobody got assassinated or died from lung disease. That gives them a particular edge on the Beatles. Their instruments are sophisticated. That's mainly a reference to the wa-wa peddle (used in Livin On a Prayer and It's My Life) no Beatle, or anybody else on this list could use the wa-wa peddle except the lead guitarist for Bon Jovi. Nobody died from down ...more
Just so great. Song after song of great hits. They should be number 1. One of the only pure rockbands still around. Hits like livin on a prayer you give love a bad name and it's my life I mean how good can a band be. By the way their latest album is totally awesome
Yes, Bon Jovi should be top 10. You can't judge a group for just one album. Bon Jovi has proved that they can be very versatile with their music. Every album is different, and every song is got a nice message. And I must say that their songs make me feel good; alive. No matter what the critics say... BON JOVI is great; better the greatest band of all times. Come on We are talking about 30 years of selling albums and sold out tours if that does't mean anything, I don't know what it does than!
What the hell? They should be top five at least! The best band ever. Their music actually gets to me, in my soul. I absolutely love Bon Jovi and pray to got that one day I will be able so see them live!
There ain't nobody left but us these days cause they've seen a million faces and they've rocked them all... And he, he's just the singer in a long-haired rock n roll band and we got it going on cause we blame it on the love of rock n roll!
Bon Jovi are rock legends... No matter how this voting will end. We all know which band is THE real rock band. The last men standing, blood on blood!
Related Lists
Best Bon Jovi Songs
Best Bon Jovi Album
Top 10 Songs on Bon Jovi's Slippery When Wet
Best Songs Between Aerosmith and Bon Jovi