Breaking Benjamin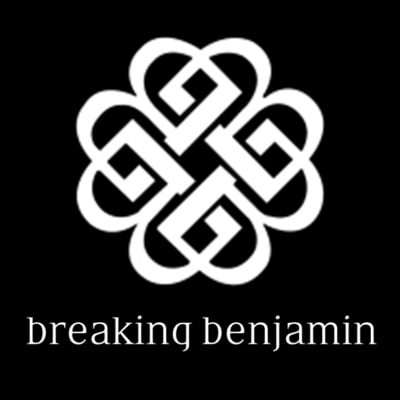 Uploaded by BKAllmighty
Info
Breaking Benjamin is a American post-grunge/alternative metal band formed in 1998. The bands members all changed in the time between 2010 to 2014, with the exception of Ben Burnley (Vocals). The Ex-Members included Chad Szeliga (Drums), Aaron Fink (Guitar) and Mark Klepaspi (Bass). ...
read more
.
Comments
Top
Popular
Newest
*Easily* my favorite band ever (and that's saying something, when I like to Within Temptation, Epica, Kamelot, Nightwish, et. al. ). Benjamin Burnley is a brilliant singer who is backed by an excellent band and a whole slew of amazing songs. Out of my 20 favorite songs, 7 of them are by Breaking Benjamin, led by the incredible "Diary of Jane", "Dear Agony", and "Anthem of the Angels. " Dear Agony is the only album I own with a perfect rating on every song (Sorry, Phobia, but "Topless" and "You Fight Me" don't make it, even though the rest are stellar).
I'm a 16 year old kid, obviously I am going to pick a modern rock group. But you must understand that I grew up with rock. All my life I've loved Led Zeppelin, Pink Floyd, The Beatles, Pearl Jam, Red Hot Chili Peppers, etc. I can gladly say my second favorite song is, "While My Guitar Gently Weeps" and my third, "Comfortably Numb". But my all-time favorite song is, "Failure" by Breaking Benjamin. They have a sound that is so modern and melodic that I can feel the emotion their music brings. If you haven't heard Breaking Benjamin, you should. Start with, "The Diary of Jane" and move on from there.
This band has GOT to be in the top 3. Their music just gets to you. Benjamin Burnley's voice is terrific, the guitar riffs are superb. The drums are too good. I could go on and on about this band. Basically everyone doesn't even bother to listen to them just because they are rock. Everyone's is just into pop and lame bands like one direction that have no originality at all. You have GOT to listen to them at least once in your lifetime.
This band is very popular in the us. I would like to say that this band's rank should be in no.2. The lead singer Ben is very popular lead singer, songwriter, rhythm guitarist, rockstar, and also a hardcore gamer who had played very popular games like the hitman blood money, gears of war, halo 4, and so on. In my opinion I think that this is a very popular band. During the 2006 it was very popular, when one of it's best album phobia was released, where Diary of Jane and Breath rocked the world.
This band is so underrated..! Curse me or swear, this band is better than the 40 bands above it in this list...! I have to say, this is the best rock band... The consistency is something to watch for... Each and every song they have produced is a masterpiece... You can't rule out even a single song saying its 'just ok'... One word defines this band.. "Consistency"..!
How in the name of stupid is this band all the way down here? BEST BAND EVER! My favorite songs are "Dance with the Devil", "Evil Angel", "Breath", "Blow me Away", etc. Ben's voice is amazing. He is able to scream like no one else in one song, get all deep and mysterious in the next, and then surprise you with a smooth alto. I LOVE THIS BAND (and you should, too ;D ).
They have some of the best bridges and guitar solo. They should be in the top 30. They are diverse and their songs have different meanings. They write about obsession, loss, war, and a lot of other things. The raw emotion is captured in the rock version but when you listen to the acoustic version their songs are emotional and poignant. They are my theme song for life.
This band should be at #1. Its music has made me feel better when I feel down. Every single song I've heard by them has been the most amazing music I've ever heard. Every song goes with a different mood and different feeling. This is the best band that has ever existed. When I listen to this music, its like I've entered a new world that everything that has gone in my life, is there and the music is healing this dead world. This band changed my life. It should be at the top, not led zeplin.
The reason I like this band, Breaking Benjamin, is because of their power to really bring out the raw emotion and power in their music and they have some of the most fun riffs to play on guitar along with the other instruments. The singer, Ben, also has a very unique voice and he uses it to show emotion and does it very well.
Just a great band ever should be in top. Their music, lyrics and everything is just awesome. I don't care about the list but for me they are NUMBER 1. My day begins with their music. Guys listen to them and I am sure you'll definitely vote for them.
So happy to see them the thing is the popularity of this band is not that high their lyrics are very meaningful some would say that they belong in the top 20 at least, I would agree with them without hesitation benjamin burnley's voice is so unique and he can modulate his voice as well.
My all time favorite band, in any category. I love Dance with the Devil, Evil Angel, I Will Not Bow, Anthem of the Angels, What Lies Beneath, Without You, Dear Agony, Blow Me Away, Until the End, Breath, Unknown Soldier, and Give Me a Sign. And I'm still finding more!
Breaking Benjamin deserves to be in the top 10. Every song from Saturate to Dear Agony has a great meaning, a great solo, and of course one of Benjamin Burnley's great screams. I wish they didn't break up over Blow Me Away. The best top 10 would be:
1. Nirvana
2. Breaking Benjamin
3. Three Days Grace
4. Metallica
5. Rise Against
6. Green Day
7. Anti-Flag
8. System of a Down
9. Thirty Seconds to Mars
10. Linkin Park
Their last CD "Phobia" was the best. It had awesome rhythm and incredible vocals. This is a contemporary band with a flavor in music that does not disappoint. I highly recommend their music without exceptions.
This band is simply amazing. Benjamin burnleys voice is superb. The guitar riffs are splendid. The quality of their music is marvelous. Songs such as the diary of Jane, had enough, crawl, dance with the devil, dear agony, what lies beneath etc are definitely must-listen sings. It is sad to know that not many people have heard of this band. Basically people just listen to the popular bands and ignore the " talent packed" bands such as BB. That is why BB is kind of underrated. Their songs give me solace whenever I'm distraught or I'm feeling crestfallen. This band deserves to be in the league of the other top bands!
HUGELY UNDERRATED... BUT D BEST BAND EVER... GREAT LYRICS... EXCELLENT BEATS... PERFECT VOCALS... REALLY D BEST BAND EVER... - manav
It the best band ever it makes you feel that your not alone! And makes you forget about your sadness! And gives you hope! Also the band members are the coolest ever! I really like this band! It's the best!
I can't belive that Breaking Benjamin is no 44, I mean who in there right mind will not make Breaking Benjamin no. 1, every single song they made is a hit. I got to say I love them, they made me fall in love with rock music and they are the best thing that ever happend to music in general and I wish more bands are like them although I don't see that happening. Thanks.
what? 40 position? are you crazy? this is the best rock band ever! why everybody vote only famouse bands? I don't understand, the diary of jane is better than boulevard of broken dreams of green day!
Breaking benjamin surely deserves to be in the top ten... along with iron maiden, Black Sabbath, U2, Pink Floyd, Queen and Nirvana... LP, while awesome, does not deserve to be in the top ten
Their music rocks. The band doesn't disappoint when one looks for rockin' off music. I especially like the song that came out with the "Halo 2" game soundtrack. Super awesome.
How are they NOT here.. Greatest writing ever... Hard rocking and thought provoking too.. Love the choruses.. Even if some say too poppy... That's what makes em great.. Hard rock and poppy choruses to hook you
breaking benjamins music is extremely underrated. Their last album dear agony is astonishing and is actually one of the only consistent albums in the world. - cbjmw1234
I've listened to a lot of music and this band has me memorized all of their lyrics to every single song they have released. There is nobody else on this list that has done so and thus they are the best that I know of
amazing drummer.. creative guitarists... soaring vocals.. and sheer musical genius... deserve to be in top 10... people who haven't heard of bb are seriously missing something
Related Lists
Top Ten Best Breaking Benjamin Songs
Best Breaking Benjamin Albums

Best Songs From Breaking Benjamin's Dear Agony
Best Songs From Breaking Benjamin's Album Phobia