Dir en grey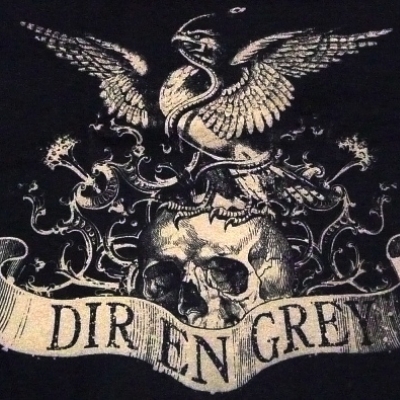 Uploaded by CastlevaniaFanboy128
Info
DIR EN GREY is a Japanese metal band formed in 1997 and currently signed to Firewall Div., a sub-division of Free-Will.
Comments
Top
Popular
Newest
Dir en grey and Iron Maiden my two favorite bands next to each other. :) We will get 1st and 2nd together.
This band deserves to be number one. I have not heard one song of there's in their entire repertoire I have not loved and am happy to listen to over and over again. - lliandriall
Love this band such power, emotion and creativity.

Laugh out loud, at the ignorant person who is putting X Japan in the same boat as 30 second to mars. X Japan are the legends in Japan...
Dir en grey is the best band ever. No band can be better than them. They ROCK!
The most creative, and intelligent band that I have ever listened to. There is nothing that even compares to Dir en Grey.
Diru is just amazing and deserve to bee number 1! Their music is both inspiring and influential!
My first Japanese band! They stole my heart with their music.
One of my favourite bands and one of the best bands on Earth.
They always never cease to impress me with their songs.
Both visual kei era and non visual kei era is genius!
The best Japanese band ever. They music is pure awesomeness. I love them
They're amazing at what they do. I love Japanese rock and metal but I didn't expect to see so many here!
they may be old (no one cares) but they're the best they r! -
How is Black Veil Brides higher than this?
They make music you're not only listing to, no you feel it!
My favorite band in the whole world! They are amazing.
Just listen to Kyo. His voice is like from an angel. And their music.. God!
They can make so much different music and ALWAYS sound AMAZING!

DIR EN GREY 4 EVER
The greatest band ever ever ever.
Dir en grey is the best band in the world and will always be.
Dir en grey is incredibly the f-ing best Japanese best ever! Machieviallism is the best song ever!
It's the greates band I ever eard! They are so emotional and unique! All those feeling in ther song it's... Wow!
Related Lists
Best Dir en Grey Songs
Best Dir En Grey Albums
Top Ten Songs from Dir En Grey's Album The Marrow of a Bone
Best Dir En Grey Songs