Dream Theater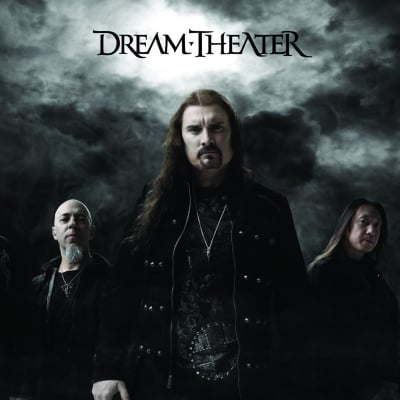 Found on alphacoders.com
Info
Dream Theater is an American progressive metal band from Boston, Massachusetts. The band was formed in 1985 under the name of "Majesty", only to change its name to Dream Theater later. ...
read more
.
Comments
Top
Popular
Newest
By far the most talented band on this entire list. Each member of DT has an unbelievable amount of talent. Unfortunately, Mike Portnoy has left the band, bit with our classic DT line - up we have: John Petrucci, the best guitarist of all time (go to that list and vote for him) Mike Portnoy, a very talented drummer with creative beats and plenty of speed, John Myung, a very underrated bassist and doesn't get enough attention in the music, but very talented nonetheless, Jordan Rudess, a very talented, technical, fast, and emotional keyboard player, and of course James LaBrie, a very talented singer with an impressive range. Together, these people write some of the most epic, timeless, emotional music of all time. - kinderfall1
53? This list don't make any sense. I am not an English guy, I am from Bangladesh but I like English songs and music. DT one of my favourite band. They are truly brilliant. This list is horrible. I suppose lot of guys in this list have no idea what is music and quality music. They just listen don't understand. Without any question DT should have been top ten and I believe some day DT will get their deserved position. I am waiting for DT's next album. Keep going DT and make more epic songs like A Change Of Season, Octavarium, Six degrees Of Inner Turbulence, The Count Of Tuscany, The Best Of Times, lines In The Sand, Trial Of Tears, Home, Metropolis, Learning To Live, In The Presence Of Enemies, Repentance, The Ministry Of Lost Soul, This Dying Soul, Voice and many more.
Tough choice given I like most of the bands in this list, but at the end of the day, I just had to vote for Dream Theater. They are up there in my list of favourite bands if not my favourite. They have such a unique sound that is complex and thrilling. Just love pretty much everything about them and they're music is technical and musical brilliance, there isn't many bands like them. Also, their constant use and alternation of many complex time signatures is amazing and I wish more bands did this; Definitely one of my favourite elements in music when used well. Plus there is a song by them for every mood so there will always be at least one song you'd want to listen to at any one time in my opinion!
Many of the DT haters out there have only heard their stuff once or twice. It really grows on you. I recommend 'Falling into Infinity' for the people who prefer pop-rock. 'Train of Thought' is for the metal lovers out there. Every other record... perfect for any rock fan. You want to know the real Dream Theater? Listen to the entire album of 'Scenes from a Memory'. Their stuff is incredible in every way, not to mention that every member of the band is rated as some of the best musicians in the world. For these reasons, Dream Theater remains my favorite band, even after listening to almost every band in this list for years upon years!
I love his band... I always play their song... this band should be the no.1... full of emotions and techniques... best band ever who knows how to express such feeling... I hate music from other bands... other bands sounds noise for me... this band is number 1 in the world... got it!
Seriously, one of the worst bands ever. That picture on the left alone shows how ridiculous they are - the Bon Jovi of progressive rock. Thanks for nothing Berklee!
Saw these guys live last night, Melbourne 2014 gig. Just wow! I have always been a fan but getting to watch these guys in person and seeing just how intense and talented they are, playing for nearly 3 hours! Whilst I would've loved to have heard Octavarium or A Change of Seasons, Illumination Theory blew my mind. JP has to be considered the greatest guitarist ever, JR on keyboards was incredible as well giving the audience a bit of a laugh whilst staring and smiling into the camera whilst in the middle of a crazy solo. They should be sitting top 10 at least, but they are either a band you love or hate. All I know is these guys are number 1 to me!
I's searching for every list where Dream Theater might be included... Have to vote and build up the best band of all time (for me). The band has changed the way I listen to music... No other band can do what they do!
You may say neil peart is the best drummer in the world or that flea is the best bassist or that slash is the greatest guitarist of all time (some things I read in the higher spots) and I agree they are all great, I am a fan of all of them but I just think dream theater just has/had the best band line up of all time except for maybe james labrie when it comes to live shows. Everyone just plays so perfectly and are amazing at their respective instrument they play. They don't play music for the masses, they play technical masterpieces where, if you are into progressive metal, will give you goosebumps.
They may not be the best band out there based on how popular they are because I think the beatles should be number 1 but I think dream theater should be higher
Very impressive band musically but let me be a little bit critical here despite being a fan overall. I feel sometimes that they try too hard to be complex, which makes their music sound dry and forced. Moreover, they didn't offer anything new unlike earlier prog rock bands. - RalphSaad
A criminally underrated rock band... Their music just takes me to a different, heavenly world altogether... The only possible reason that they are ranked so low is probably because not many people know about them... They deserve to be in the top 10 at least...
They have some of the most complex sounding songs ever. Their instrumentals and lyrics are astounding, and they stand out from a lot of prog bands. Linkin Park and Avenged Sevenfold are great, but Dream Theater truly is one of the greatest. - naFrovivuS
ABBA - A-ha? They are not Rock bands. Why are they listed here? I like ABBA, especially, but they are not belong here.. Why are the real rock bands listed below them? Dream Theater is not my first list. But they play rock as should be. And as one of the best ones..
dream theater is the greatest band ever in terms of music writing and talent. you can't beat dt when it comes to talent. 30 seconds to mars? guns n roses? come on, those bands suck a big fat one. - deadgrass27
Are the best in every aspect... What I like about them is that they improvise by touching... Do not freeze in the same genre but will play all kinds of rock... Light and heavy..
This list, I'm afraid fails in every way! Go listen to just one song I ask you... Go on! Go to YouTube and type "Count of Tuscany". Listen to that and come back. Comment here...
These guys should at least be higher than My Chemical Romance, they are a great band and really define the progressive metal genre. (similar to how rush does it with progressive rock.) - HiBye
They are amazing! Dream Theater songs make me fall in music. Each of member of the band are gifted persons with Incredible skills.
Dream Theater should be in the top ten... without any doubt they are all a genius, They are all Gods in their own way, they make great Music Composition, Extraordinary Instrumentals. Every Song has its own Feel!
Dream Theater makes the music I dreamed of hearing all my life. All of the members are the best in their instrument. No other band can do anything more impressive than Dream Theater.
Why is DT in the 50th position? Laugh out loud
Their quality and music is out of the world and cannot be matched by any band
This a brilliant band which deserves more credit!
What is this band doing on this list? Bunch of uninspired session musicians trying to emulate their heroes and failing BADLY. Anyone who thinks this is a good group, THINK AGAIN.
By far my favorite band who has written some of the best songs ever like Octavarium, A Change of Seasons, and The Count of Tuscany. All 5 members are incredibly talented musicians
When you talk about progressive rock / metal. Dream theater always is there. In my opinion they should be high on this chart, but hey most people still don't know who they are and that's their loss not mine
Supposed to be it is the number 1 band..! Anyway keep voting dream theater to reach the number 1 goal... Ok.. Support progressive metal...! Support DREAM THEATER...!
Related Lists

Top Ten Dream Theater Songs
Best Dream Theater Albums

Best Songs From Dream Theater's Falling Into Infinity

Best Songs On Dream Theater's A Dramatic Turn of Events

Best Songs From Dream Theater's Octavarium