Duran Duran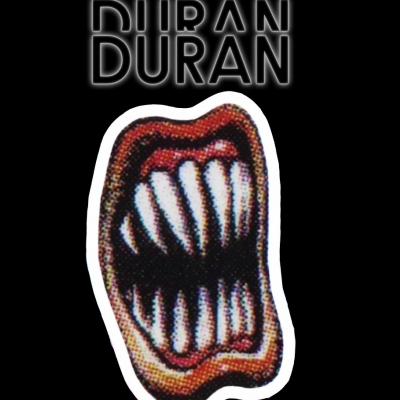 Found on redbubble.net
Info
Duran Duran are an English new wave/synthpop band formed in Birmingham in 1978. They were a successful band of the 1980s and a leading band in the MTV-driven "Second British Invasion" of the US.
Comments
Top
Popular
Newest
You must be kidding me
Who invented the video clip who made the change in the music industry
Which band started selling over the net
Its duran duran damn it
This band needs to be inducted into the Rock and Roll Hall of Fame. They are great musicians and sound great in concert! You have to admire a band who have outlived the "boy band" label, write their own music, and continue to sell-out venues. Many of these so-called legendary bands don't even sound that great live. Duran Duran's sound, originality, and creativity are unmatched!
I love them because they changed my life, have made it infinitely more beautiful with their wonderful music. Duran Duran is the soundtrack of my life. They are like a drug, I need to listen every day to stay healthy... Duran Duran thanks to exist. You are the best of all time and I will love you forever.
Underrated New Wave band that crossed into mainstream pop in the early 80's. Have been recording and touring ever since 1981, with many hit albums and singles, including an Ivor Novello Award (Ordinary World) for songwriting and their own Hollywood star! Still going strong with their new hit album All You Need Is Now.
Probably the most underrated band of all time. Amazing live act, wonderful and very original songs, truly hit makers, pioneers and innovators of the video era, great sense of style and fashion... Going strong after 30 years. Ultimately, best band ever.
They are my mates since 1984. Their music makes me happy! I hope they'll stay like this forever, singing wonderful song, being kind with fans, making as many concert as possible in Europe, especially in France and Italy.
Great music, especially the B-sides and unreleased tracks that the casual listeners don't know; the tracks that are rich in substance and musical vitality! Duran2 are legends!
Is, was, always will be the best. Simon's vocals can rock it out one track and make you melt the next. John on bass and Nick on keys have been every shade of awesome. And they are hot hot hot... More so now as ever.
Underrated as a rock band even if they are seen as more of a pop group. Their live show does rock! They have had longevity in an industry full of one hit, one album wonders. All You Need is Duran Duran!
A band with longevity, having been together over 30 years, sold 100 million records, and set the bar high for music videos. Some of the best musicians in the world are in the band!
Their music is the soundtrack of my life! The best Pop band in the world for sure!
Great music, great videos and great shows? Do you need something else?
These guys rock with catchy pop and rock tunes, while giving us new material all the time. They never have comeback albums as they never left us. They may not fill stadiums anymore but they will rock an auditorium with new material and classic pop that has you dancing. Not to mention their videos. DD forever!
The best band ever all over the world!
Their music is brilliant and makes people feel good!
Duran Duran the band designed to make you party!
One of the best bands of all times still doing great music and memorable live shows after 30 years!

So great!
God save the Duran Duran!
I love you guys..32 years and you are beautiful again!
Duran Duran have been around for years and are totally underated... bloody love them!
Simply great. Pop, rock, video, style, attitude, visual, art and everything in music involved.
30 years on, cool then and still cool now, just look at the names that work with them
THE BEST BAND! New romantic look, great video-clips, good boys and fantastic songs.

Really? Does anyone remember that they sang the title song for a Bond movie? A song for a bond movie should be a ticket to the Top 100...just saying.
Duran, music style and energy. Love them till the end...
I wanto them to be on the top!
I love Duran Duran they should be number 1 for sure!
They are my idols. Long Live Duran Duran!
Yes they are the Best Pop, Rock Group in the Whole World!
I love you Duran Duran, my total music inspiration!
Pops great innovators and still making music with their unique sound. AM
Only real Pop kings! Good music for over three decade!
Refreshing sound optimistic lyrics and elegant style
Related Lists
Top Ten Duran Duran Songs
Greatest Duran Duran Songs Live
Best Duran Duran Albums
Best Songs From Duran Duran's Self Titled Album