Foo Fighters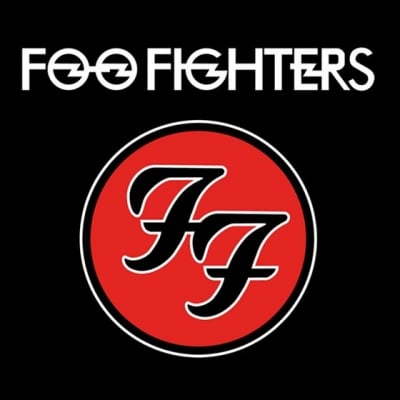 Found on directupload.net
Info
Foo Fighters are an American rock band, formed in Seattle in 1994. The band was founded by Nirvana drummer Dave Grohl after the death of Kurt Cobain and the dissolution of his previous band. The band consists of Dave Grohl (lead vocalist, rhythm guitar, main songwriter), Pat Smear (rhythm guitar), Nate ...
read more
.
Comments
Top
Popular
Newest
I would have loved to vote for other bands like Metallica, Led Zeppelin, The Beatles, Queen, AC/DC, Guns N'Roses, Pink Floyd, Nirvana, U2, Rolling Stones, Kiss, Black Sabbath, Coldplay, The Police, Jimi Hendrix, etc.
And I AM TOTALLY DISMAYED AND FURIOUS THAT BANDS like Tokio Hotel, Linkin Park or Green Day are in the better positions! I just can't believe that! I mean THAT ISN'T EVEN ROCK, THAT ISN'T EVEN MUSIC, that is a pop-rap mixed with people who likes that trash.

After explaining this issues, I only have to say that Foo Fighters have completely changed my life, my point of view about life, I feel so identified with every single song they have made, that when I listen to them, I feel alive, free, glad and satisfied.

If everyone follows my example, we will together put THE TRUE ROCK BANDS AT THE TOP, and the TRASH AT THE VERY BOTTOM OF THE LIST.

I am from Argentina and I hope you to understand my English, the one I used when I traveled to NYC, Orlando ...more
Foo fighters kick ass they have won 6 Grammys and they are nominated for 6 more 2011 for the album wasting light. Dave Grohl is a genius he made the entire first album by himself he's so passionate about his music he's a good dad he doesn't do any drugs. I went to the wells Fargo center in Philly to see them and they were great and they played for 3 hours plus Dave's guitar tech even got me a flyer signed and a guitar pick from Dave Grohl. Nicest people ever totally down to earth
Really, Linkin Park? 30 seconds to mars? What is this a joke list? I thought I would vote muse, but the foo can't be at 35? What type of people are voting here, dave grohl can play any instrument, he recorded the whole first album on his own, he has an amazing voice, he was the drummer in nirvana, he drums for queens of the stoneage, lmao he was even the devil in tenacious ds tribute and the pick of destiny and you gotta listen too these songs before you vote stupidly everlong, big me, this is a call, my hero, monkey wrench, learn to fly and the pretender, just to name a few laugh out loud I mean there below a lot of absolute rubbish and how they are only 1 place above HIM? What have HIM done for rock? Nothing laugh out loud, come on voters get your act together and vote the Foo Fighters to where they should be, they should be no1 but at least in the top 5, Foo Fighters for the win! Foo Fighters for the win! And just wanna say tenacious d ROCK too laugh out loud dgmr
An excellent band. Dave grohl is very talented. They have many excellent songs. However, they could not write a decent guitar solo if their life depended on it.
Dave Grohl is an inspiration. Can play any instrument he wants and has a voice from heaven. The man was in two of the greatest bands on the planet, that must count for something. Oh and Taylor Hawkins is a badass on the drums, I wouldn't doubt it if he was actually almost better than Dave. Dave is the best drummer ever to live other than John Bonham. Kurt could have been biased when he said he was the best drummer ever but I'll take his word.
Why is this band not in top 10? They are the fastest improving band over the years and the music that they play is melodious. Dave Grohl is a fantastic songwriter and vocalist and they've got a killer drummer in Hawkins as well. I have rarely heard any bad song of theirs. They even know how to experiment with other styles like acoustic ballads, slow country rock songs and garage rock distorted music.
The Foo Fighters are the definition of the perfect stadium rock band. Dave Grohl has the amazing ability to make even those in the nosebleeds feel like they are in the front row, jamming along. The band has such intense feeling for their music and all of Dave's lyrics still remain as important to him as the day he wrote them. The Foo Fighters are a truly spectacular band who deserve to be much, much higher on this list.
A legendary band to say the very least, but not as good as people say they are. I love their music and their new idea of documentary related albums is genius, but how could they ever compare to the legendary Led Zeppelin, Rolling Stones or The Beatles? They deserve to be on this very spot, 24, no higher, no lower. They definitely are better than multiple of bands listed above them.
After Nirvana and Zeppelin, this band had to be right up there! They got so much versatility in their style of music! From rock songs where Grohl screams the hell out to beautiful melodies like Virginia Moon. Actually just listen to Come Alive. It progresses beautifully from a soft melody to a 'pump up the volume-scream out loud' rock song.
How are these guys down in 46! These guys are the only people pioneering rock music anymore! They are amazing! Dave Grohl is a great musician, who has written some wonderful songs! Personally think that their best song is everlong! Awesome band and great songs!
In what way is My Chemical Romance, X-Japan, and 30 seconds to mars better than Foo Fighters? Dave Grohl's ability to sing everything from soft songs such as A203 to random guitar bashes with screaming such as the Colour and the Shape is incredible. I don't see My Chemical Romance, or X-Japan filling Wembley stadium
What a joke - Foo Fighters easily the best from a production of their records to their live events. The latest Linkin Park album is a complete waste of time- compared to wasting light. Dave Grohl and crew are by far some of the most down to earth genuine music people we have seen in a long time.
These guys are amazing. They come up with songs that fit anyone's style. They come up with acoustic songs, rock songs, some metal songs, and many others. Their new album blew the world, claimed to be the best album in the world. Anyone should listen to this band. The Foo Fighters deserve to be #1.
Okay something is very wrong for foo fighters to be this low on the list let alone Dave grohl was the drummer for nirvana then before be had a band be recorded drums guitar vocals his self then played them over to make songs he does the drums for tenacious d and plays the devil! And foo fighters have over 20 amazing songs and he drums for queens of the Stone Age and in my eyes has amazing vocals doubt him listen to monkey wrench where he sings for ages without breath! Then growls he has more talent in one hand then kurt sorry kurt rip mate your a legend also cause really what would the best song of the 90s smells like teen spirit be without the drums laugh out loud but anyway here's my list of my favorite bands im18 by the way led zep foo fighters Metallica avenged sevenfold blink 182 nirvana the offspring good Charlotte the Beatles ratm wolfmother not a band but chris Cornell thirsty merc John butler trio hey at the end of day I've miss heaps and I could go on for two years laugh out ...more
Foo Fighters deserve to be at least in the top 5! The band is pure awesomeness every single song is a journey, they define the alternative rock genre, simply listen to their songs and you'll be blown away, none of the bands above deserve to be ranked higher than Foo Fighters.
How are the Foo Fighters not in the top 10? They are easily one of the best rock bands of all time, much better than the likes of paramore and the rasmus. Has anyone heard my hero? Or Everlong? Or Monkey Wrench? Or All My Life? The list goes on and on and on. They should be in the top 10.
I don't think foo fighters are the best ever rock band, but I had to put my vote here because I think they serve to be in the top 20. Dave grohl is one of the most versatile and down to earth musicians ever, with amazing lyrics as well. And... How is muse even in the top 50?
Oh my God. I am in love with the Foo Fighters. I can't believe that they are only in the 20s on this list! This 11 year old classic rock fan gets all the classic rock bands on this list, but the Foo Fighters are definitely better than all of the bands EVER! Even Perfect Circle. - Nerdface2000
I can't believe this list, it is ridiculous to have some of these bands on here period! Regardless I know Foo Fighters aren't the best here, but they definitely deserve mug better credit. I voted for them because they are the best modern rock band around. Also the classic rocks bands should definitely take the top ten spots E.G. (led zep, Pink Floyd, the doors, Beatles rolling stones etc. ) but that's just my opinion.
Popularity doesn't equal true greatness. I know that sounds biased, but trust me, the Foo Fighters should be higher than this (24th as of me writing this). I don't need to see them beat Led Zeppelin or the Beatles, but this list as it stands does them an injustice.
The fact that Foo Fighters aren't at least in the top 10 says so much about what has happened to rock music. The fact they are even being contested by Linkin Park (not rock), 30 seconds to Mars (not rock), Tokio Hotel (not rock) and Green Day (hardly rock) is terrifying.
Hands down my favorite band right now. I don't think they should be #1 on this list but definitely deserve to be a hell of a lot higher than 27. Id say top 10
The Foo Fighters are one of the best rock bands ever, and Dave Grohl is one of the most talented musician/song writer that ever lived. They are true rock-n-roll. I can't believe that they are number 49 on this list, and an 80's band like A-ha is number 18!
There the best band ever Dave Grohl has more energy then anyone I have ever seen best live band ever and 100000000000% have the best songs and lyrics and there music videos are funny put them near the top (need to be number 1)
Dave Grohl has got to be one of the most gifted musicians of today, talented as both a drummer and a front man. He was a big part of nirvana one of the most influential bands of the 90's and now he's the front man of the last good rock band