The GazettE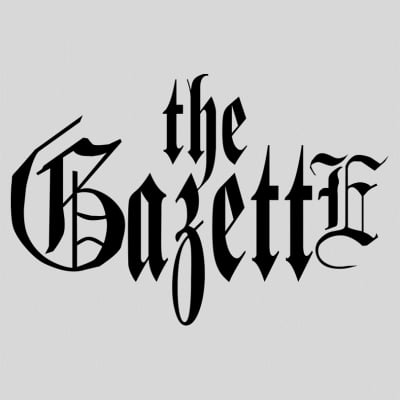 Uploaded by BKAllmighty
Info
The Gazette, originally known as Gazette, is a Japanese visual kei rock band from Kanagawa formed in early 2002. The band is currently signed to Sony Music Records.
Comments
Top
Popular
Newest
I really like how the GazettE experiments with different genres and still sound well, GazettE-y. Their music is mainly rock and metal but every album and live tour has their own unique sound and atmosphere. Their music has had elements of funk rock, punk, alternative metal, metal core, nu-metal... You name it. In their latest album TOXIC, they even introduced some Dubstep.

They always make me wonder what kind of sound they would try out next

I love many many other bands as well, like the majority of bands mentioned in this list, but this band happens to be my personal favourite.

I definitely recommend this band. If you're not familiar with Visual Kei, you will find their appearances quite eccentric, but hey! That's not a bad thing. It just makes things more interesting, right?

By the way, a lot of people are practically treating this place like a war zone. Vote for the band you love and don't diss on other bands.

They've worked hard too so, you ...more
I would try to describe this band with a lot of words, but it's really hard. Overall, they are completely phenomenal. They amaze every fan with what they can do, from a simple song, to a new single comment release. They truly put their hearts and souls into everything they do absolutely and work to complete perfection. They have so much dedication to making everything flawless to the way they want the music to sound - and that's not all. They move most fans, including me, to tears with their performances, their determination - everything possible. They are such an extraordinary band and I'm blessed to have them in their life. I speak for all my fellow sixth guns when I say we would be so glad for them to win such a thing because they truly deserve it with everything they do. They have fought their way to the top for ten years not stopping one moment, teaching me I could do the same. They've done more than just gave me a marvelous band to listen to - but endless inspiration and ...more
I personally think GazettE should be at least in the top 10. They are AWESOME! The GazettE captivated me with just ONE of their songs, THE INVISIBLE WALL, and just like that, I have been a proud Sixth Gun ever since! My point is, what other band has the to captivate their fans with just one song. Every single member is very special and deserves to be recognized for their extraordinary talents. Ruki, his voice is just plain marvelous, they way he changes from hard-rock to gentle and beautiful ballads is priceless. Uruha and Aoi, they have grown so much as talented guitarists, in every song they manage to play amazing solos that make the song more extravagant to listen to. Reita, he's just one hell of a bass player, always keeping the beat of the song alive. Kai, he works so hard to keep the rhythm of the songs together. Overall the reason why I think GazettE has become one of the greatest rock bands of all time is because they work so hard together as team. They have achieved things in ...more - madameRed
The GazettE has helped me through the thick and thin. Their lyrics can be just so deep and that's one of the things I love about them. They're also not afraid to experiment with different styles, which I think is brilliant as this this gives their songs variety. I also like the fact that some of the songs are (attempted) to be sung in English, maybe a way to interact with the international fans through song? Recently, they're changing their sound to a more contemporary type. There are many who dislike it but also many of those who do. Whatever you do, you can't please everybody. But songs like Tomorrow never dies gives hope to people. They try to send out good messages, not only in their music but also through their interviews and comments they make. The GazettE are also such a laugh, their personality shows through backstage videos, and you can really tell that they care for their fans. All in all I just want to say that I think they are a great band, my favourite in fact, and that I ...more
I just love how the tune of their songs... They're also awesome and their melody are in harmony with each other... Each of the musical instruments and with the vocals added together created a synergy that can result to a good resonance. I honestly can't understand the meaning of the lyrics because they're in Japanese but despite this drawback, I was taken by their medleys and unique presentations of their music... It's a true fact that you can be move by a song even though you can't understand the lyrics but you can feel what the song wants to impart to the listeners through how the music or melody was conveyed... (sorry for some wrong grammar) and for The GazettE band, keep it up and always do your very best...
People who never listened to Japanese Rockmusic tend to underestimate it because of sad prejudices. I know it's hard to understand the greatness of a band if you're not into their music. But nobody can take away the fact from The GazettE, that in the last 10 years and more they've grown as artist in an unique, fantastic way. They fulfilled not only their, but also the dreams of thousands of fans worldwide. They won't ever produce a song which doesn't tell a message or whose tones are at the wrong place, because they always want to make their work perfect and full of meaning.
Some bands just become boring, the more they try to reach a perfection they not yet have. Some others should have stayed just the way they are. But The GazettE did right what a band could do right and they still do. Being a fan of them is so much more than 'listening to great music' for me.
GAZEROCK IS NOT DEAD! The GazettE is the best band I know. I love them more than ANYTHING in this world, yes, more than my own life. I haven't loved someone, like I love the members of this incredible band before. Their songs have helped me through my tough times in life and they've helped me to stay alive. I owe this band everything, and I love them so much it hurts The songs, well, you can't describe them with words, they are so emotional and some of them, is so beautiful and they make me cry Ruki, the singer, has the most beautiful voice I've heard and it always calms me down, to see a live with this band, is the greatest thing ever. Ruki has a great way of expressing his songs and he makes everything so emotional and awesome, it's amazing to watch, believe me. - BlackDemonRoze
They are incredible, the vocals voice can be hard like steel and soft like cream, the two guitars are very good in their job, The bass is played skillfully and the drums are played by a very artistic way. There is nothing I miss cause they catch emotions and are not stick to only one genre. They can change, they can grow, you can see the transformation and they are interesting in how they changed and where they learned more over the years. My heart goes dashi dashi with every note of their songs, with every word of their texts and with every hit on the drum. Dashi dashi like the rhythm of life
The GazettE literally changed my life. I wouldn't play guitar if their music didn't inspire me. They saved lives with their song "Tomorrow Never Dies". I have cried from listening to their music and whenever I'm upset I listen to some of their up beat songs and I feel better. Ruki the vocalist has an enchanting voice that can bring you to tears. Uruha and Aoi the guitarists are so talented at what they do and the guitar solos are amazing. Reita the bassist, whenever he gets a bass solo I get chills. He is so good! Kai the drummer, and band leader, is so passionate about drumming. He loves what he does and he is also amazing at it. GAZEROCK IS NOT DEAD! Vote GazettE please!
I though I already found a band that I liked very well, until, I found the GazettE of course. They are truly an AMAZING band! As someone already pointed out, they pay attention to sound quality, texture, and tone! This band NEVER disappoints! I listened to all the songs that I could find from Cockayne Soup to TOXIC and each and every song and album forever left me speechless and in tears. Their sound sends waves of excitement throughout my body! I promise they won't let you down! I am a proud Sixth Gun and I will always support the GazettE no matter what. GAZE ROCK IS NOT DEAD!
This band can't be described and be compared with nothing in this world. They are, in my opinion, the only band that cares for their fans and during their lives you can see a connection with them. They even brought so many cultures together (youtube comments, lives, everywhere you can see it). They mean a lot for me and I will never give up listening to their music... My parents almost kicked me out for liking their music and following like a fan should (they are really strict and didn't allow me to hear this kind of music) but since I found them, I fight for my good and for my future. They give me power! GazeRock is NOT dead!
The GazettE's never-ending experimentation on their musical style is something that I myself as a traditional artist can admire in the sense that they always pursue more than what's generic these days. They express themselves for who they are, what they stand for and it's visible in every inch of their works be it songs, album art, live shows and so on.

From their first single Wakaremichi to the recent album DIVISION, you can tell how much they've diversified their sound in a span of 10 years. There's no possible way to expect what GazettE will come up with next. I don't think that any band has impacted me with their music so much, heck anyone who gives the GazettE a chance will appreciate the intense passion from these 5 visionary musicians. I'm proud to be able to call myself a Sixth Gun and I believe they'll continue to inspire those who are lucky enough to know them.

GAZEROCK IS NOT DEAD AND WILL NEVER DIE!
The GazettE is the only Japanese Rock band that made the top twenty in this list. They are known worldwide and have a huge number of fans from all across the globe. They have come a long way from 10 years ago, playing in local live houses and clubs to now, playing in major stadiums in Japan. Behind the lyrics is RUKI, main vocalist and songwriter for the band. The words he puts in their songs are truly heartfelt and meaningful. Couple this with awesome guitar riffs and tunes from the other members and voila, an amazing band for you! Their varying song styles also makes them quite unique in a sense. From ballads to dance to pure rock, there must be something in their large song history that will pull you in.

GAZEROCK IS NOT DEAD.
Do I even need to say anything about this band? Uruha and Aois guitar skills. Their precision. Reitas bass lines. Kais drumming. Singly they are amazing. Together they are absolutely epic. With masterpieces like Clever Monkey, Headache Man, Vortex, Filth In The Beauty, Taion, Chizuru (I can't even list them all) I am surprised they are not number 1. Their albums Stacked Rubbish, DIM and Nil are to die for. Even their DVDs are to die for. They are, no doubt one of the most inspirational bands in Japan and probably even the world. I am proud to be a Sixth Gun and I will support this band through no matter what.
They are constantly working to redefine themselves and even though mistakes are a part of the growth for musicians, they work in the studio until they are past that. They don't present a song to the world if they aren't happy with it. If it means more time, they devote. The connect to their music too. They do this out of love for music, not money or fame. The time, speed, and quality they put into producing alone shows a testament to their skill along with their technical skills makes them something to be paid attention to. They deserve every bit of fame they have earned.
The GazettE has broken through so many barriers throughout the years, and they still have so much more to offer. They've managed to reach so many people across the world without ever having to leave Japan, and each member has amazing talent. No matter what the future holds in store for them, they push forward with complete passion and total focus. All they ever wanted was to play their music, and the fact that they have fans, that they consider them and us a rock family, is amazing. Their music is amazing, and they deserve to be #1.
Their songs have so much meaning to them. It is refreshing in a world that seems to be fueled by nothing but sex drive nowadays. They each have a unique story, and they have so much to give. They are one of the only bands that can make me cry for someone or something I never knew about before their song told me about it. Their music will make you CARE. (example of such: Taion, Burial Applicant, etc. ) Not to mention you can feel the electricity and the contagious energy of their live shows run up your spine by just watching the videos of them.

They deserve every bit of fame that they have worked so hard to earn. GAZEROCK IS NOT DEAD!
This band is so AMAZING! I really really really REALLY love this band! The emotions they put into their songs are supper awesome! If I could I would listen to their songs every single day without fail! The bass, guitar, drums, vocals (especially the vocal! ) are all VERY VERY VERY AMAZING! I LOVE THE VOCAL! HE GIVES ME THE CHILLS EVERY TIME I LISTEN TO HIM! HE NEVER FAILS TO MAKE ME WANT TO STOP LISTENING TO HIM! He is amazing... THE GAZETTE IS AMAZING!
It's impossible to describe with simple words how much the GazettE mean to us fans. They've started from nothing and reached an awesome high level just making the music they loved, singing the lyrics they wanted to sing, spreading the feelings they really felt. They are talented but most of all genuine, pure, and that's why it is easy to cry when listening to their deeply emotional songs. I'm afraid that western people can't see their greatness because of the language. It's silly!
The Gazette, although in a language that is not understood by many, can entice people all around the world with their beautiful music. Their overflowing charisma never ceases to amaze their millions of adoring fans, and their energy excites anybody who sees them. The Gazette allows people to dream big and reach for their dreams, inspiring fans to strive to be as talented and as good at what they do. They are simply amazing.
I originally only used to listen to American/English Classic Rock/Metal bands. I kind of got fed up with it just, I thought I needed change. Then one of my friends, made me listen to a song. I didn't care too much at first but the BRIDGE caught my attention, before I knew it I was already headbanging, the song was FILTH IN THE BEAUTY. Before I knew it, I was already a big fan of this band. I don't know how much this band might mean to other people and I'm not sure where it should be ranked as the other bands on this list are great too but it definitely (along with X Japan) deserves no. 1 spot in my heart.

The GazettE's music changed my life. - xxpunkrockprincexx
The GazettE's songs such as Filth in the Beauty, Taion, Cassis and the rest have lyrics that sympathize with things. I can't even but words to them, but they ALWAYS make me feel better and they really touch you as in you can feel them and their feelings. The GazettE really puts their feelings in their songs and it feels like you are with them. They make their fans feel like a part of the band in a way. Truly I just can't help but love and support them for always as they reach for their fans (us). For they truly pay attention to their musics quality and their fans (us). They don't forget like we don't either. GAZEROCK forever.
This band can break you with just their words. They all have a testimony to give. (mostly Ruki, the vocalist. ) They have a song and sound for everyone, all you must do is look. They have pure meanings lying beneath their songs, and they have rich solos and also take time to recognize each and every member's individual talent as a musician. Plus, you will never find a live that absorbs you, pumps you up, or draws you in any more than the quality found in their shows.
This and means the world to me! I never knew how 5 men who don't even speak a language that I can understand can bring about so many changes in my. Transforming me to be a better person. They are innovative, TALENTED (HIGHLY), sexy, stylish, humble, funny.. And all that can make me proudly say.. I am a SIXTH GUN! - ankitasixthguntakashima
Absolutely the BEST BAND EVER.
Ruki is an amazing vocalist who has an amazing vocal range that changes from screaming to singing with incredible emotion.
Uruha's a very talented guitarist who's solos make you want either crank up the volume or cry.
Aoi is very good at playing guitar and shouldn't be judged based on the fact he's the "other" guitarist. He does a lot of really good intros.
Reita's bass playing is wonderful and his bass solos are excellent.
Kai always has a smile. He plays the drums so well and with so much energy.

The GazettE is truly the best and their lives are amazing!
Related Lists

Best Songs by The Gazette