X Japan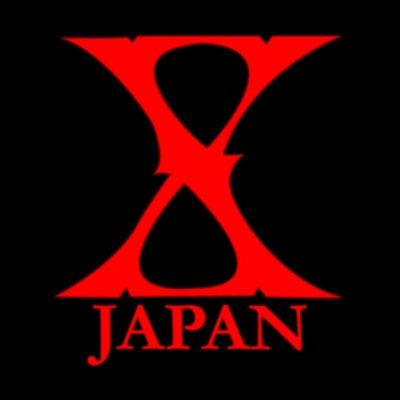 Found on culture.cdjapan.co.jp
Info
X Japan is a Japanese heavy metal band from Chiba, formed in 1982 by drummer Yoshiki and lead vocalist Toshi.
Comments
Top
Popular
Newest
Because X Japan is the rock and at the same time the melody, because the passion, because Art of Life, because they give all they have to their fans, because we are X!
X-Japan changes my life. Yoshiki showed me that there are no impossible things in life. We must have dreams and realize them...
X-Japan has wonderful songs and Toshi's voice touch my heart every time when I listen "Say Anything", "Kurenai", "Jade" and more and more. Every member of X-Japan is unique and I love them all. Being at their show was my the biggest dream ever and it came true when they played in Europe last year! Even if it was half year ago, I still think about it with tears in my eyes. X-Japan is just perfect.
This band may not be a new band and they may not be a band you want to listen too but I challenge you to find a song by them that you do not like. They are an amazing band, one of the greatest, one of my favorites. They took a break and now they're back, without two of their original members. But that's what makes X Japan such a great band. They've been through so much and they're still here, rocking it like no other band. They're music is passionate and full of emotions. I wish more people for America and around the world knew them. WE ARE X!
X Japan changed the face of the music industry in Japan. Before they were a band, rock, especially metal, was almost unheard of in Japan. Most, if not all, Japanese rock bands that exist today can say that X Japan is one of their major influences.
Every single member of X Japan is incredibly talented, and unfortunately incredibly underrated outside of Japan.
Sadly, X Japan disbanded in 1997 (though there is talk of a reunion some time this year despite the tragic and untimely death of the lead guitarist hide), but they have left behind an incredible legacy. For example, their song "Art of Life" is a nearly 30-minute-long rock/orchestral epic.
X Japan is the most influential band in Japan. and yes, they changed the music of Japan's music industry. There wont be Japanese Rock (JRock) we know today if it wasn't because of X Japan existence.

This band has it all! Metal, Rock, Ballad, and even orchestral music. Their masterpiece, Art of Life, is nearly 30-minutes long and it's a-must-to-listen to whoever call themselves music lovers!

They disband in 1997, but they reunited in 2007 and they're ready to rock the world! - kurenai_tenshi
These lists are silly, I like X Japan so I will vote for them. They made some pretty amazing music in the short time they were together. They did Speed/Power metal from the German school while being squarely rooted in Japan. On the other end they could turn around and sing beautiful authentic love songs, that did NOT sound the least bit cheesy (something that almost every heavy rock band fails to accomplish). Such great songwriting, musical diversity, and amazing playing = X Japan
Their music extends from metal to classic, from hard fast beat to beautiful peaceful instrumental.
The music is not only beautiful as a music, but also alive. Check out Art of Life if you don't believe. You will be driven to insanity by this song.
The energy they put into every music is powerful and beyond limit.
If they weren't disbanded for 10 years, they'd probably have held the record of rock, metal band in the world.
- kurotenshi
TOP! Yoshiki as the songwriter, drummer, pianist of the the band. Very charismatic live performance with drastic emotional expression towarads the audience! Honest in his songwriting both musically and technicallity. Hide the most admirable acts, dynamic image in X-japan as well as a solo singer. Charismatic and attractive in term of shows. X-japan has the showmanship that attracts audience both in video and live. No doubt about it!
If people knew x Japan, if people felt X Japan, if they knew how awesome x japan is, if they only knew Yoshiki and hide, they wouldn't be voting for stupid tokio hotel... No... They would vote for X Japan because their music is pure genious, the piano... Ohh, that piano, it makes me cry, I'm not an emotional person, but the message that is transmited to the fans is just amazing. THE WORLD SHOULD KNOW OF X JAPAN, because they really deserve it
Members of a band should be of different characters, not molded to what people want. I suppose it goes for all other bands as well but why X? In X, you can find hard rock, metal, screamo (if you listen to Vanishing Love or I'll kill you), rock, glam rock, melodic, rock orchestra, synchronized double lead guitar, thumping bass, speed double bass drums, colorful makeup... Once an X Japan fan, always an "X FREAK" as one would proudly call oneself (at least I am)
I just speechless when I see them perform I get to go to my first X Japan concert when they come back to america! I am in love with their music, the lyrics have so much meaning and they tell stories of how life is like (art of life)! And I can't go a week without listening to them! And I am a very young fan I am only 16 and I layla owens is proud to be a fan!
What the hell happened? People are saying they used to be in the top 10 and now they're all the way at the bottom with Tokio Hotel and the Jonas Brothers?! While bands like The GazettE - that would have never even existed if it wasn't for X - are still chilling in the top 100? Not saying they should be lower, but come on!
Xjapan is pioneer of Visual-rock! Yoshiki is great producer and ToshI's voice is so beautiful and powerful! HIDE has various potential and very kind and greatest performer and so cute! HEATH is very cool! PATA often say very funny thing and he is very good at a guitar! HEATH is cool bassist! SUGIZO is so narcist and very very good at a guitar! And TAIJI is a Phoenix and we love him forever as well as HIDE...
X Japan there isn't only 5 persons playing. They're 29 years of music that has reached our hearts, 'cause although they were inactive for 10 years they kept rockin' in our hearts. Thanks to Yoshiki, Toshi, Pata, Heath, Hide and Taiji, they gave us the best rock band to admire!
I really think this band should be on the top 10, they help people with their lyrics and they are incredibly talented, they are one of the world's best bands in history and their song Art of Life is one the best songs I had ever heard and it says a lot about who they are.
X-Japan is the best rock-band in the world, and they also play lyrics and ballad. His leader Yoshiki) is a genius at the piano and drums, and compose the most beautiful lyrics of actuality. They have a lot of fans around the world, and of course in England too.
Huge great, fantastic talent! Kings not only Japanese but also the world of rock! Their music has an incredible energy! They founded, thought up the direction-Visual kei! Their songs, once heard, will not forget ever. You are the best! I love you all!
XJapan is the Greatest band of all time! Their music is one master piece after another! Between Yoshiki's Drum & Piano Solos, hides Guitar, , Sugizo & Patas guitar, Heaths Bass, & Toshi's Vocals you wont find a better band for the #1 spot!
They wrote the song Art Of Life, because they have life of art. All the musics they create are perfect. If someone asking why X Japan is still so popular even after so many years, go and listen to their music, and you will have nothing to say.
X Japan deserve to be higher than 30 seconds to mars and Linkin Park. They are way better musicians and have gone through a lot of struggle. Every one of their songs is very emotional and deep and that's why they are great
Along with the continuous and harmonic solos, the lyrical quality is outstanding, complete with raw emotion. They should certainly be cited as an influence for any rock/metal band.

Oh, and I forgot one thing. WE ARE X!
they are the best band ever and they should win! I am sure that they have fans in all the world and everybody loves them! I love most of the music from them and I want them to live forever in the hearts of people!
My heart is always with X JAPAN! WE ARE X! I can't believe how amazing these guys are! I simply love their songs and can't wait for them to come in Romania! Or at least be on TV.. I'd die to hear/see them on TV
X Japan deserve to be in top 5! Their everlasting works have proofed how great they are. After disbanded for 10 years, they are coming back. I'm sure they will be widely known all though the world.
Rock has no frontier, no limit, and it's expressed with passion in Japan, where Yoshiki and his band have proven they are kings of rock. Please listen to "Art of Life" to check it by yourselves.