Best Rock Bands of All Time
The Contenders: Page 18
341
Modest Mouse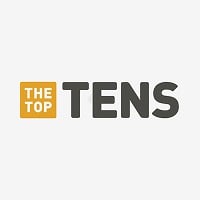 Modest Mouse is an American rock band formed in 1992 in Issaquah, Washington, and currently based in Portland, Oregon.
There's like 680 bands (and more to be added later) on this list, and THIS is what they get? I think these guys are amazing, and that they deserve more credit for their work.
Modest Mouse is an incredible band. On the first few listens their songs don't seem like much, but give them time to grow and you'll find that they're possibly the best band of all time. It's pretty sad that they're not on this list already.
This is most definitely the best band. They found a way to beccome very popular without going mainstream. I sleep, drink, and eat Modest Mouse.
Amazing, smart, good tone, listen to dance hall
V 3 Comments
342
Chicago
band that broke new ground; rock band with horns. Their songs are classics: "25 or 6 to 4", "Saturday in the Park, " and "Feeling Stronger Everyday" to name a few. Many danced to "Color My World" at their proms.

They should be in the top 10!
Their first two albums were as good as music gets: there were a few "horn rock" bands that were among the greats (Chicago and BS&T the best among them). They became a pop band later in their career, and are now just a shadow of their former selves. But those first two albums... awesome.

RIP Terry Kath - one of the best guitarists of all time and the soul of this band.
Music, vocals, and horns
How is this 358
V 9 Comments
343
Apocalyptica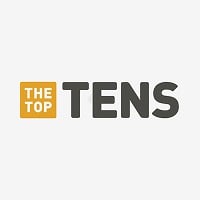 Apocalyptica is a Finnish metal band from Helsinki, Finland formed in 1993. The band is composed of classically trained cellists Eicca Toppinen, Paavo Lötjönen, and Perttu Kivilaakso and drummer Mikko Sirén.
V 1 Comment
344
OneRepublic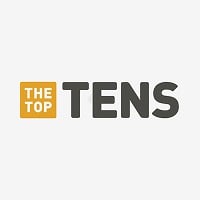 OneRepublic is an American pop rock band. Formed in Colorado Springs, Colorado in 2002 by lead singer Ryan Tedder and guitarist Zach Filkins, the band achieved commercial success on Myspace as an unsigned act.
They have 2 albums Dreaming out loud(2008"2009), Waking up(2009"2011)... The band has 5 members - Ryan Tedder(Vocals), Eddie Fisher(Drums), Zach Filkins(Guitar, Brent Kutzle(Cello) and Drew Brown(Bass guitar)...
OneRepublic made radio history when with their first single, "Apologize", received the largest amount of airplay in history with 10,331 plays in one week. One of the hardest working bands, with a lot of talent... One of their specialties is that, they are multi-talented...
HOW are they this low on the list?! Their music is so amazing! My favorite songs from them are Secrets, Good Life, and If I Lose Myself, but I love all their songs to be honest. They should AT LEAST be in the top 50. Please go listen to their songs and you won't regret it because their lyrics are incredible, and Ryan Tedder has an amazing voice!
Indeed they are very talented and underrated. The lead singer Ryan Tedder is also a music composer who produces music for likes such as Leona Lewis, Adele, Adam Lambert, Jordin sparks, Beyonce and so forth.
They're The Best Pop Rock/Punk Band Right Up With Green Day And Blink 182, They Should Be Higher! - VideoGamefan5
V 10 Comments
345
Emerson, Lake & Palmer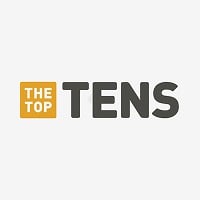 Emerson, Lake & Palmer were an English progressive rock supergroup formed in London in 1970. The band consisted of keyboardist Keith Emerson, singer, bassist, and producer Greg Lake, and drummer and percussionist Carl Palmer.
Together with King Crimson, Genesis, Yes and Pink Floyd they are the most respected progressive rock groups. But only they have the greatest keyboardist in rock, one of the greatest voices and such an impressive drummer. Some songs can make you jump, others make you easily cry.
Top of the bill during the California Jam Festival, pushing co-stars Deep Purple to second billing. - Honkytonkman
Best group all over the world...
What the actual f***! 347! This is outrageous! They deserve to be at least in the top 30!
V 5 Comments
346
Escape The Fate
Still a young band, Will be a famous band in the future now they got 1 problem their ex-singer ronnie radke who was told to leave the band and did created songs wich can only be sang by himself but now the new Singer Craig can only sing songs wich are plesant and low pitches but there some some screamo songs but this was their only problem or else a great awesome band
they are so wacky yet deep and emotional and funny and, well every single one of their songs just sorta reaches out and takes a hold of your emotions, no two are the same.
Wow sad such a great band is ranked so low... Way better than Metallica that's for sure
I am a liar, I am no model figure
I am a monster, And I am ashamed
Call me the Devil
V 5 Comments
347
Helloween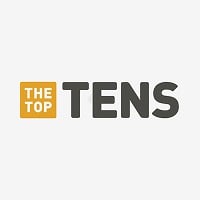 Helloween is a German power metal band founded in 1984 in Hamburg, Northern Germany. The band is a pioneering force in the power metal genre, and their second and third studio albums, Keeper of the Seven Keys: Part I and Part II, are considered masterpieces of the genre.
Nobody can beat them. Best power and melodic heavy metal band of all time!
What the? Helloween top 400 below shame on you humans
What the? Helloween top 400 below shame on you humans
Helloween? 436? BLASPHOMY!
V 2 Comments
348
Jimmy Eat World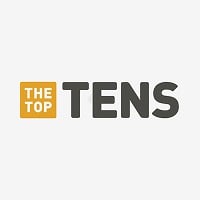 Jimmy Eat World is an American rock band from Mesa, Arizona, that formed in 1993. The band is composed of lead vocalist and guitarist Jim Adkins, guitarist and backing vocalist Tom Linton, bassist Rick Burch and drummer Zach Lind.
V 2 Comments
349
Mayday Parade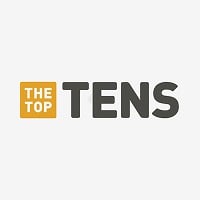 Mayday Parade is an American rock band from Tallahassee, Florida. Their debut EP Tales Told by Dead Friends was released in 2006, and sold over 50,000 copies without any label support.
What you heard is the most moving, inspiring song! They accompany me during the hard-time, tell me Never say die no matter whatever I come across. That is me and my Stubbornness.
When you are listening to them, you need't to care about your age, your sex, your past or your future. When you are in the rhythm, sometimes you maybe feel you are in a really romantic surroundings even if what we hear belongs to rock. The lyrics and the rhythms created by Mayday indicate that what we really need do is that leave yourself as it really is!

There is a pure place in there hearts, and they are trying their best to express what they feel, what they see, and what they are willing to see. They also believe that music can touch one's heart, maybe just the only one line... I will accompany them and their music-music can change the world and clear your inner feeling. Thank you, Mayday! Ashin, Monster, Masa, Stone, Ming, I'm really happy to meet you, to be with you~
My favorite band, their music is so perfect and creative. Different from any other band I have heard.
This band needs more attention. I recommend new people to listen to Terrible Things, it's one of my most favorite songs ever. - MillieTrina_Prower
V 3 Comments
350
Steve Miller Band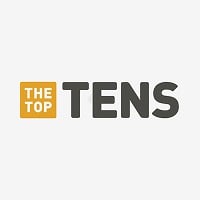 The Steve Miller Band is an American rock band formed in 1966 in San Francisco, California. The band is led by Steve Miller on guitar and lead vocals.
Why the heck is this band so far back? It should be in at LEAST the top 50, seriously. Their songs have nice riffs and solos, but aren't too loud and crazy like most modern rock bands. (And no, I don't just like them because I'm old, because I'm not, I'm 14! ) The songs are also super duper catchy and have great and memorable lyrics. Some songs have great meanings that you might want to take seriously, then there are those that are simply for fun and make you fill with joy all over! Steve Miller Band is what got me into rock in the first place, and while I like other great bands like Bon Jovi and Guns N Roses. Ol Steve Miller Band will always be the best!
One of the most melodic and classic rock bands. You can surely see the fun rock side of this band and Steve Miller was and is a great simple song writer...
Steve Miller is a classic and should be in the top ten. He's one of greatest musicians of all time, indeed. How can anyone not agree? He also plays some great melodies and has a graceful singing voice!
No way, this band is top 12! I'm angry
V 3 Comments
351
The Cult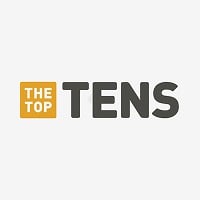 The Cult are a British rock band formed in 1983. Before settling on their current moniker in January 1984, the band performed under the names Southern Death Cult and Death Cult.
These Guys Should Be WAY Higher
Lisen to Love Removal Machine that will change your minds
CULT FOREVER!
I LOVE the Love album, that made me get into them but that is pretty much the only thing I like by them.
Alleluia, brother! Sure their not as popular as Metallica, led zep and acdc, but they deserve recognition. 148th? Oh hell no! They deserve to be at least in the top 20 if not The Top Ten bands of all time. If your not a fan- yet- start off with Beyond Good and Evil, simply their best work, and perhaps The Greatest album of all time!
Better combination eclecticism, quality and true-as-it-gets combined in a band as far as I can tell. From Goth Rock to Heavy Metal, Rock n' Roll, Post Punk, Psychodelia, 70's Rock, Alternative, Electro Rock and more... The Cult has done it all. And always with superb quality. Easy choice.
352
Soda Stereo
I'm so happy these guys are on this list, I had no idea any English people had heard of them. One of my all time favorites! These guys really deserve it!
Is the best spanish rock band ever, they were at the level of many English bands on earth! - JuandaColombia
Best Latin American Rock band and for me the best in history!
I cannot believe this isn't in the list, yes it's an argentinian band but give them a shot, they've been in the market since 1980's they're great, the vocalist is almost dead, gustavo cerati Google him
353
Status Quo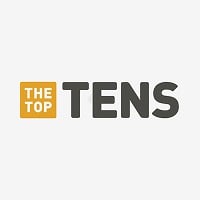 Status Quo are an English rock band who play a brand of boogie rock. The group originated in The Spectres, founded by schoolboys Francis Rossi and Alan Lancaster in 1962. After a number of lineup changes, which included the introduction of Rick Parfitt in 1967, the band became The Status Quo in 1967 ...read more.
Status Quo belongs in the top ten. They have more hits than just about anybody and they have performed more concerts than just about anybody.
50 Years still together and playing hard after selling well over 100 million...
This guys are the best
Who compiled this list!
V 5 Comments
354
Steely Dan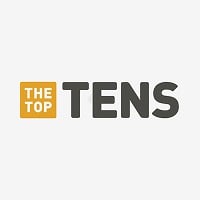 One of the greatest bands in history. Donald Fagen is a genius.
Babies must be voting here otherwise this band, and many others from that era would be at the top!
Wow an under 40 list, apparently talent doesn't matter as long as you can bang your head on something
368? That's not even fair. They need to be top 20 AT LEAST.
V 5 Comments
355
Sixx:A.M.
Sixx:A.M. is Nikki Sixx from Motley Crue, D.J. ashba from Guns -N- Roses formally of Beautiful Creatures and BulletBoys, and James Michael who is a producer and has most likely produced some of your favorite bands and has one hell of a voice.
V 1 Comment
356
Zebrahead
Underrated! As a Sonic fan I personally adore this guy. His World was amazing. - MillieTrina_Prower
Yes, Yes, OH GOD YES!
357 Drake Bell Band
358
Alesana
they should be at least on par with avenged sevenfold! ALESANA IS DAMN GREAT AT LIVE! NOT ONLY THEIR MUSIC IS GOOD LIVE, THEY ALSO PREFORM THE BEST!
Awesome band melodically and lyrically as well as musically
V 3 Comments
359
Love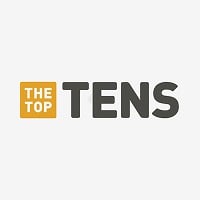 All you have to do is listen to Forever Changes and you'll know why this band should be higher on the list. Arthur Lee was Jim Morrison's idol in mid 60's LA. Arthur just hated to travel and never wanted to leave LA. That is why most people outside of LA have never heard of them. When Bryan Maclean and Arthur were together through 1967 they were magic. Arthur also jammed with Jimi Hendrix before anyone ever heard of Jimi Hendrix. Yes, in LA he was that influential.
Just watched the movie 'Love Story' and got all my long-held opinions endorsed! That cut of the band that made Forever Changes were just something else. Still the most beautiful and chilling rock album ever made!
"Love" are the best band of all time and "Forever Changes" the best album ever, of course. Arthur Lee is one of the few real geniuses of the modern music. - Mercury
360
Xutos & Pontapés
Best portuguese rock band ever
PSearch List
Recommended Lists
Related Lists

Top 10 Philippine Rock Bands of All Time

Top 10 Rock Bands That Have Gotten Worse Over Time

Most Epic Rock N' Roll Bands of All Time

Top 10 Rock Bands That Have Improved Over Time

Best Pop Rock Bands of All Time
List StatsUpdated 22 Sep 2017
224,000 votes
1,709 listings
11 years, 253 days old

Top Remixes (1171)

1. Breaking Benjamin
2. Linkin Park
3. While She Sleeps

EvilAngel

1. Led Zeppelin
2. The Who
3. Nirvana

MontyPython

1. The Beatles
2. Pink Floyd
3. The Rolling Stones

KLanz123
View All 1171
Posts
greatesttop10s
Musical Significance is Key. In Key (da dum chh!).
BKAllmighty
Best Avant-Garde/ Experimental Metal Bands
visitor
VS!!!
Alpha101
What Makes A Band Good?
visitor
Error Reporting
See a factual error in these listings? Report it
here
.