Best Rock Bands of All Time
The Contenders: Page 18
341
Cold Chisel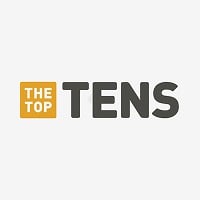 Anyone reading this should get a cold chisel album. Try East first then Circus animals. Chisel are hands down the best Aussie band ever like Canadians think about Tragically Hip. Hard to believe these two bands did not reach world audiences. A great band for someone who is looking for something they may have missed who is fantastic.
Unbelievable to think that this band or several of the others from Australasia spawned from around that time are not in the top 50. There are 150 on this list that can only be rated as interesting enough to be loved by their mothers or eccentrics. Some followers and critics need to get out of their shelters for a while to sniff the air instead of stale inhaling.
Cold Chisel are Aussie icons but underrated out side Australia
342
Roxy Music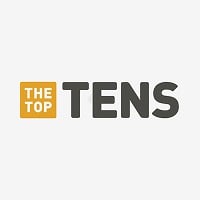 One of the best Art-rock bands of all time. If bands like Zeppelin were the hard kernel of rock, Roxy were the smooth, luxury chocolate coating. Bryan Ferry's voice (like or loathe it) was unique. The lyrics were superb, the music sublime. A quality product through and through.
Such an amazing run of albums! Flesh and Blood, often judged one of their lesser works, is one of my top ten records of all time. Literally all the others are as good or better. Incredible music.
343 Stepa
344 Reveille
345 Hazen Street
346
Moody Blues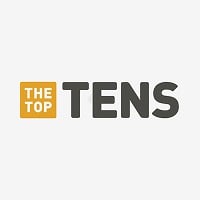 The Moody Blues are an English rock band. They first came to prominence playing rhythm and blues music, but their second album, Days of Future Passed, which was released in 1967, was a fusion of rock with classical music and established them as pioneers in the development of art rock and progressive ...read more.
This is an awesome band that just never seems to get any respect.
Been around forever - great music - many albums - and my favorite!
Good grief way down here at 250 these guys were not only great musicians but created rock/classic fusion!
Saw them less than 2 weeks ago… sold out show… standing ovation on every song… in my top 2 list… if they would get just a little radio exposure, they'd rank much higher!
V 9 Comments
347
No Doubt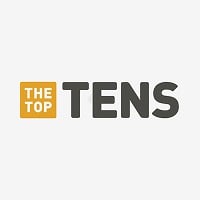 No Doubt is an American rock band from Anaheim, California, that formed in 1986. Since 1994, the group has consisted of vocalist Gwen Stefani, bassist and keyboardist Tony Kanal, guitarist and keyboardist Tom Dumont, and drummer Adrian Young.
V 2 Comments
348
Steve Miller Band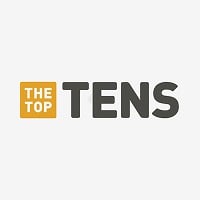 The Steve Miller Band is an American rock band formed in 1966 in San Francisco, California. The band is led by Steve Miller on guitar and lead vocals.
Why the heck is this band so far back? It should be in at LEAST the top 50, seriously. Their songs have nice riffs and solos, but aren't too loud and crazy like most modern rock bands. (And no, I don't just like them because I'm old, because I'm not, I'm 14! ) The songs are also super duper catchy and have great and memorable lyrics. Some songs have great meanings that you might want to take seriously, then there are those that are simply for fun and make you fill with joy all over! Steve Miller Band is what got me into rock in the first place, and while I like other great bands like Bon Jovi and Guns N Roses. Ol Steve Miller Band will always be the best!
One of the most melodic and classic rock bands. You can surely see the fun rock side of this band and Steve Miller was and is a great simple song writer...
Steve Miller is a classic and should be in the top ten. He's one of greatest musicians of all time, indeed. How can anyone not agree? He also plays some great melodies and has a graceful singing voice!
No way, this band is top 12! I'm angry
V 3 Comments
349
The Mars Volta
the mars volta should be number one without a doubt, how do bands like nickelback who lack any form of creativity get above the mars volta. the mars volta is one of the only bands in years to take music to new places, they are going to go down as legends and hopefully one day everyone will realise they are in fact the greatest band ever.
They transcend genres. #1 band of all time. That's all there is to it.
The only good band I know of right now. seriously? Half the stuff on this list isn't even rock!
If you don't know about this band, I urge you to look into them.
V 1 Comment
350
Alien Ant Farm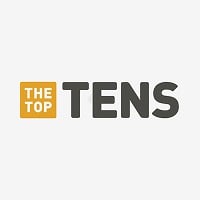 Alien Ant Farm is an American rock band that formed in Riverside, California, United States, in 1996. Their name comes from an idea original guitarist Terry Corso had about aliens and the Earth: "it was just my daydream about our planet being seeded by entities from other dimensions." They have released ...read more.
V 1 Comment
351 Mcfly
352
Modest Mouse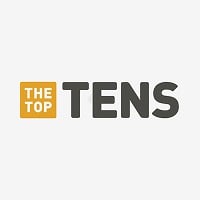 Modest Mouse is an American rock band formed in 1992 in Issaquah, Washington, and currently based in Portland, Oregon.
There's like 680 bands (and more to be added later) on this list, and THIS is what they get? I think these guys are amazing, and that they deserve more credit for their work.
Modest Mouse is an incredible band. On the first few listens their songs don't seem like much, but give them time to grow and you'll find that they're possibly the best band of all time. It's pretty sad that they're not on this list already.
This is most definitely the best band. They found a way to beccome very popular without going mainstream. I sleep, drink, and eat Modest Mouse.
Amazing, smart, good tone, listen to dance hall
V 3 Comments
353
Silverchair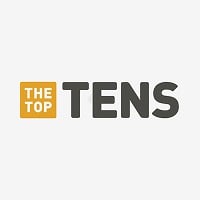 Silverchair were an Australian rock band, which formed in 1992 as Innocent Criminals in Merewether, Newcastle with the line-up of Ben Gillies on drums, Daniel Johns on vocals and guitars, and Chris Joannou on bass guitar.
The greatest band without a doubt! You people are blind! All of their studio albums reached top ten in the world, all of their albums reached number 1 in Australia. How can this be so low? Pure massacre, tomorrow, freak, anthem y2k, ana's song, love your life, straight lines. Think again people!
A band with 3 genius who grew up together. From Tomorrow to Young Modern, everything is amazing and wondeful! Daniel Johns is forever the best songwriter!
I can't believe they're so low on this list, listen to the song "Freak" And you'll start liking them. - Mumbizz01
Silverchair should be higher very underrated band
V 4 Comments
354
Blondie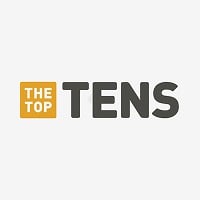 Blondie is an American rock band founded by singer Debbie Harry and guitarist Chris Stein. The band was a pioneer in the early American new wave and punk scenes of the mid-late 1970s.
come on, shes one of the most famous women rock artists ever even if shes not the most hardcore
Blondie is unique to other bands and most people I know have heard of them and raved about them I don't see why no one voted for them! I think they should definitely be voted number one.
They didn't enjoy a huge amount of success, but they were very good.
355
Body Count
Oh man this guys are great they toured with Metallica And Guns & Roses. They Sound like the great NWOBH time, ernie C Great Guitar Player like the rest of the band. BC Baby
How can Body Count can be not in the top 10. They Played just like iron maiden or metallica even better. Come on Ernie C rocks
356
Faith No More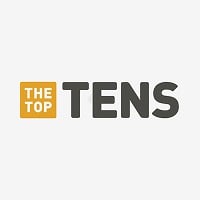 Faith No More is an American rock band from San Francisco, California, formed in 1979. Before settling on their current moniker in 1983, the band performed under the names Sharp Young Men and later Faith No Man.
Faith No More is easily one of the most influential bands from the last 30 years. Their music is so diverse, and almost all of it top notch, they at least deserve to be in the top 25.
160? are you serious? how can bands like A7X be above these guys? - Trish
Great band the vocalist are so good - mota
I still have faith
V 3 Comments
357
Chicago
band that broke new ground; rock band with horns. Their songs are classics: "25 or 6 to 4", "Saturday in the Park, " and "Feeling Stronger Everyday" to name a few. Many danced to "Color My World" at their proms.

They should be in the top 10!
Their first two albums were as good as music gets: there were a few "horn rock" bands that were among the greats (Chicago and BS&T the best among them). They became a pop band later in their career, and are now just a shadow of their former selves. But those first two albums... awesome.

RIP Terry Kath - one of the best guitarists of all time and the soul of this band.
Music, vocals, and horns
How is this 358
V 9 Comments
358
The Goo Goo Dolls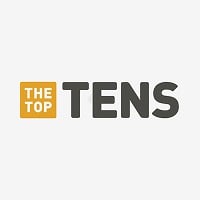 The Goo Goo Dolls are an American rock band formed in 1986 in Buffalo, New York, by vocalist and guitarist John Rzeznik, vocalist and bassist Robby Takac, and drummer George Tutuska.
Oh my GOD. I don't want to live on this planet anymore... How are bands like Linkin Park, Escape the Fate, Falling in Reverse, ALESANA, AND SELENA GOMEZ AND THE SCENE HIGHER THAN THE GOO GOO DOLLS? Selena Gomez and The SCENE is higher! What has this world come to...? *cries* The Goo Goo Dolls are so amazing... They deserve way more votes considering over half the bands higher than them don't even belong on this list...
They make Bon Jovi look like a homeless band trying to get a few coins at a New York subway.
I totally agree most of the bands on here totally don't belong seriously R5 and Big Time Rush are not in any way shape or form rock! The Goo Goo Dolls are amazing!
How are they not on here? The Goo Goo Dolls are amazing
V 3 Comments
359
Porcupine Tree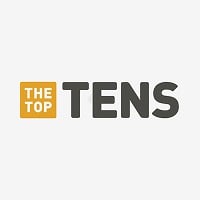 Porcupine Tree were an English rock band formed by musician Steven Wilson in 1987. The band began essentially as a solo project for Wilson, who created all of the band's music.
The only reason why this band is so low (indeed not even on the list! ), is because the lack of name association. So can a band with a silly name and a cult following really be as good as Led Zeppelin, the Beatles, Pink Floyd etc?... Surprisingly, Yes! So why are they not more popular? This is honestly one of the biggest mysteries in music!. I honestly believe that this band will remain a cult favourite far into the future.
They are the absolute best band of all time for sure! They would be Number 1 in this list in my opinion. No band on this list is as talented and versatile as Porcupine Tree is!
This is not list where this album is to be featured... Create a list called "The Rock Band Which Ruled The World"
Should be in top 5
V 9 Comments
360
Emerson, Lake & Palmer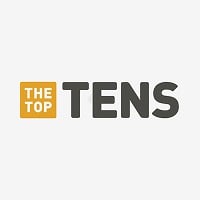 Emerson, Lake & Palmer were an English progressive rock supergroup formed in London in 1970. The band consisted of keyboardist Keith Emerson, singer, bassist, and producer Greg Lake, and drummer and percussionist Carl Palmer.
Together with King Crimson, Genesis, Yes and Pink Floyd they are the most respected progressive rock groups. But only they have the greatest keyboardist in rock, one of the greatest voices and such an impressive drummer. Some songs can make you jump, others make you easily cry.
Top of the bill during the California Jam Festival, pushing co-stars Deep Purple to second billing. - Honkytonkman
What the actual f***! 347! This is outrageous! They deserve to be at least in the top 30!
V 6 Comments
PSearch List
Recommended Lists
Related Lists

Top 10 Philippine Rock Bands of All Time

Top 10 Rock Bands That Have Gotten Worse Over Time

Most Epic Rock N' Roll Bands of All Time

Top 10 Rock Bands That Have Improved Over Time

Best Pop Rock Bands of All Time
List StatsUpdated 23 May 2017
214,000 votes
1,693 listings
11 years, 131 days old

Top Remixes (1155)

1. Breaking Benjamin
2. Bullet for My Valentine
3. While She Sleeps

EvilAngel

1. Led Zeppelin
2. The Who
3. Nirvana

MontyPython

1. The Beatles
2. Pink Floyd
3. The Rolling Stones

KLanz123
View All 1155
Posts
greatesttop10s
Musical Significance is Key. In Key (da dum chh!).
BKAllmighty
Best Avant-Garde/ Experimental Metal Bands
visitor
VS!!!
Alpha101
What Makes A Band Good?
visitor
Error Reporting
See a factual error in these listings? Report it
here
.