Best Rock Bands of All Time
The Contenders: Page 7
121
Anthrax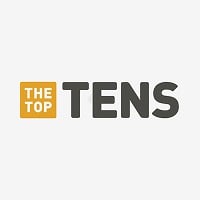 Anthrax is an American thrash metal band from New York City, formed in 1981 by guitarist Scott Ian and bassist Dan Lilker.
What? ANTHRAX IS 168? THEY ARE AWESOME! Its like people wont even try and give them a chance! They have brought out amazing songs over the past years, as well as albums! I can't even see why no-one would vote for them :/
Best band ever. Dude they are the thrash metal pioneers. There songs are simply awesome. Whether it be I'm alive, in the end, caught in a mosh or Indians THEY ARE ALL AWESOME. Can't believe THEY are not in this list.
Such an underrated band. Best bass, best lyrics, best vocals, and even the solos are amazing.
If you want them higher on the list then put them on a thrash metal list. - frankmartin
V 7 Comments
122
Heartist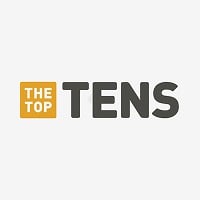 Heartist is an American rock band that started in Southern California in 2011. They formed in early 2011 after guitarists Jonathan Gaytan and Tim Koch left their band, found Bryce Beckley, who had also left his band, Evan Ranallo and Matt Marquez, who was playing with Norma Jean.
123
Black Veil Brides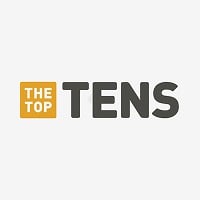 Black Veil Brides is an American rock band currently consisting of Andy Biersack (vocals), Jinxx (guitar), Jake Pitts (guitar), Christian Coma (drums) and Ashley Purdy (bass), that formed in 2006 in Ohio. ...read more.
This is the best band of rock I have ever heard, I LOVE this band its so awesome I think this band should be first cause really admit it its to awesome to be here I think its number one I my heart and here it has to be too ;) THIS BAND ROCKS
BLACK VEIL BRIDES ARMY FOREVER! They are going to change the world with their music..

They taught their listeners -
Remember not to bleed..
When you feel alone I will always be there
We are the Fallen Angels and we won't cause the pain
Grab your weapons now and we'll run against the crowd...
AND!
TOGETHER WE WILL SET THIS WORLD ON FIRE; THIS IS THE NEW RELIGION.. AMEN!
I really like this band, this band inspires me. I will continue to support the BVB. One of them by introducing the music of BVB in my country Indonesia one of them make a forum BVBarmy on Social network
Best band ever. that's it.
V 75 Comments
124
Bob Marley and the Wailers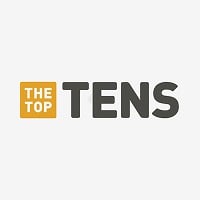 Bob Marley and the Wailers were a Jamaican reggae band and, earlier, a ska vocalist group created by Bob Marley, Peter Tosh and Bunny Wailer.
Some say that Pink Floyd is the most influential band of all time, this is debatable. But,BMW is the band that embraces more culture than any band ever assembled (so far in history) just to be objective.
I really think these guys should be number one. Bob Marley and the Wailers aren't just a band. They give people hope when there is none. Their lyrics are so touching. And even someone with serious depression would be happy if they listened to their songs.
Has anyone heard of Saxon, no, that's what I thought. BMW should be in the top ten (along with the Beatles, Led Zeppelin, Pink Floyd and those guys).
Why is this 122! Wake up people
V 7 Comments
125
Queensryche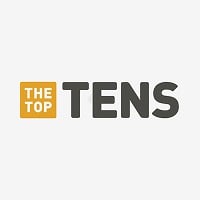 Queensrÿche is an American heavy metal band formed in 1982 in Bellevue, Washington, out of the local band the Mob.
Oh my gosh whats that 199?! Quensryche is in my top ten. Operation Mind-crime for ever.
The album frequency unknown with weight of the world and cold was amazing
I vote for Queensryche
Monstruous band, Geoff Tate is as a good singer as Freddie Mercury. Two fantastic guitarists, tunes never to be forgotten and as good unplugged as electrified. Open your ears right now!
V 2 Comments
126
Dead Kennedys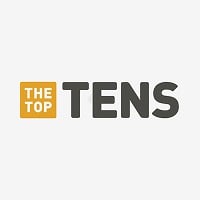 Dead Kennedys are an American hardcore punk band formed in San Francisco, California in 1978. The band was one of the first American hardcore bands to make a significant impact in the United Kingdom.
Probably the scariest sounding band ever. And it fits them well too. The stuff Jello Biafra wrote is can mess with the sane part of your brain. Their lyrics had sarcastic dark humor that were extremely brilliant and focused on major social problems in America. Jello's voice is so weird and unique too. And East Bay Ray is a great guitarist. Add to that very good bass playing and crazy drum beats that will send your already spinning head spinning even faster.
A lot of their lyrics are still relevant.
Not just greatest punk band in the world but also greatest band
Great band
Truly underrated these days
127
Ghost B.C.
Underrated - Disturbedpotato
128
10 Years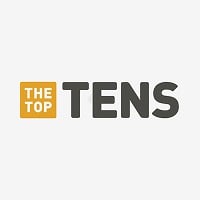 10 Years are an American rock band, formed in Knoxville, Tennessee in 1999. The band consists of Jesse Hasek, Ryan Johnson, Brian Vodinh, Chad Huff and Matt Wantland.
This band isn't that bad I like them.
129
Pop Evil
I never herd of this band but it sounds stupid
This band sucks
130
Godsmack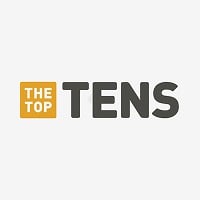 Godsmack is an American rock band from Lawrence, Massachusetts, formed in 1995. The band is composed of founder, frontman and songwriter Sully Erna, guitarist Tony Rombola, bassist Robbie Merrill, and drummer Shannon Larkin.
They may not be super popular but are definitely under-rated! They kick ass!
True! They kick ass! Definitely underrated... Hope they rise up soon to what they deserve
One of the most underrated bands of all time. I think they should definitely be higher on this list. If you haven't listened to them already I highly recommend that you do. Also, if you just listened to Godsmack and denounced them as an Alice in Chains copycat, you're wrong, go listen to their other stuff like Faceless or Awake.
1Korn
2Metallica
3Godsmack
4Slipknot
5Disturbed
6Linkin Park
V 8 Comments
131
Fozzy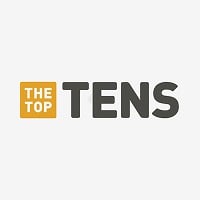 Fozzy is an American heavy metal band, formed in Atlanta, Georgia, in 1999 by lead singer Chris Jericho and guitarist Rich Ward.
I think Chris Jericho has very good voice,... Fozzy is one of the best heavy metal band ever
Fozzy is the best there is the best there was and the best it ever will be... There deserve a higher place
The only reason people know this band is because of Chris Jericho
Fozzy is ver y good band. Their newest album sounds like oldshcool metal. But at live session Chris Jericho can't sing like on record.
V 5 Comments
132
Arcade Fire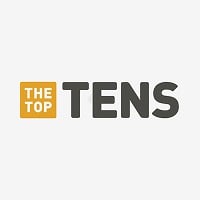 Arcade Fire are a Canadian indie rock band based in Montreal, Quebec consisting of husband and wife Win Butler and Régine Chassagne, along with Win's younger brother Will Butler, Richard Reed Parry, Tim Kingsbury and Jeremy Gara.
Pure perfection. They have no bad songs/albums to date. Everything of theirs is golden. - InsertNameHere
The Strokes and Arcade Fire are so low on the list. Why do idiots have such a hard on for Coldplay and Muse
This band should be in the top 50 they don't deserve to be in 430 listing too tier songs wakeup the suburbs no cars go etc their one of the best rock bands of the 21st century vote now
Underrated. - Alpha101
V 2 Comments
133
Mastodon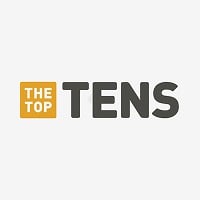 Mastodon is an American heavy metal band from Atlanta, Georgia, formed in early 2000 and composed of bassist Troy Sanders, guitarists Brent Hinds and Bill Kelliher and drummer Brann Dailor.
Along with High On Fire, the absolute kings of all they survey. Every album is damned amazing.
The fact that this band is 200 spots behind that atrocious band Bring Me The Horizon is sad
Everyone in this band is awesome, all their albums are awesome, ergo MASTODON IS AWESOME.
I totally agree this band should be way higher than some of these rookie bands.
V 5 Comments
134
Nothing More
op khuya
135
Slipknot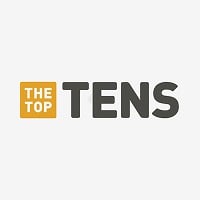 Slipknot is a Heavy Metal band formed in 1995 from Iowa. The band released their first album in 1999 and was well received by critics and fans. The group gained success after the release of their second studio album, "Iowa". ...read more.
2 good reasons why they use these masks.
-To scare off pop fans who would go insane after hearing their greatness.
-To stand out of a pack of other rock bands. In a giant clump of rock bands, it would be very easy to pick them out of the bunch.
For those times when you just need to release your anger!
Everyone in this band plays at least two instruments. they have awesome musicianship. Sid wilson is a great DJ, Corey Taylor can go from singing to screaming better then anyone else, Joey Jordison is the fastest drummer of all time and the best metal drummer. there guitar and bass is nothing special but it is far from bad. Listen to Sulfur and dead memories. -
They were my damn childhood, of course they're the best in my opinion, they're music is amazing, so are their personalities and masks!
V 52 Comments
136
Dire Straits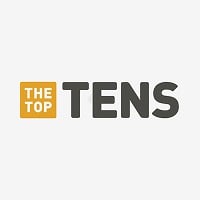 Dire Straits were a British rock band formed in 1977 by Mark Knopfler, his younger brother David Knopfler, John Illsley, and Pick Withers.
Do The 'Walk Of Life' 'Romeo and Juliet' did. Gosh Dire Straits are like the 'Sultans of Swing' giving us 'money for nothing' but I love that the band is like seeing 'Brothers in Arms' 'Twisting by the pool'

Dire Straits probably is not the best band but are one of the best rock bands and deserve to be at least in the top 20.

Mark Knopfler is also one of the best guitarists I have heard. ROCK ON DIRE STRAITS!
I honestly can't take seriously someone who votes for Guns 'N Roses and says "Best guitarist ever: Slash". That person really never listened to Mark Knopfler.

The sucking on Guns N Roses is ridiculous. They're a teen band who made suckcess (long story short, suckcess is a reference to Bob Dylan) in the eighties and nothing more. Dire Straits was the biggest band in the world in the early eighties, but they did it with mature lyrics, great melodies and the damn best guitarist of all time.

Dire Straits' lyrics were between the best of the eighties (that counts Bob Dylan, who did a terrible decade in the 80s). Dire Straits' albums count the second best of the eighties (losing to Paul Simon's Graceland). And Dire Straits is probably my favorite band (Pink Floyd is also awesome, I'm in doubt, but seeing this awesome band this far from the top was outraging).

If you hear albums like Communiqué, Making Movies and then their masterpiece Brothers In Arms, you'll know what ...more
My favorite band ever. Musical genius= Mark Knopfler. Telegraph Road is insane!
My list would be Dire Straits, AC/DC, The Beatles and all the classics (Black Sabbath, The Who, Rolling Stones, Rush, CCR, etc)
I cannot imagine rock scene without them
V 61 Comments
137
Weezer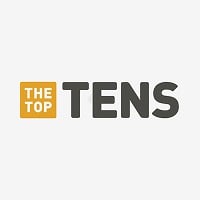 Weezer is an American rock band formed in Los Angeles in 1992, currently consisting of Rivers Cuomo (lead vocals, lead and rhythm guitar), Patrick Wilson, Brian Bell, and Scott Shriner.
This top ten has every band in existence weezer deserves better ratings then this
Weezer are such an amazing band! All the songs are amazing and the riff in Dope nose is awesome. How can they be so low they could be top 20 at worst. They have so many well known songs I knew about half of them before I even knew weezer.
Weezer was very influential in the early and mid nineties, and despite less popular albums in recent years, they still have had a permanent stamp on modern rock. They obviously deserve to be much higher on this list, and without them, rock would not be the same.
This list is bulls*it
V 16 Comments
138
Bring Me the Horizon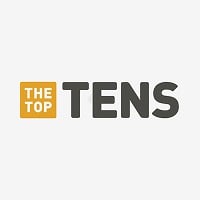 Bring Me the Horizon is a British rock band from Sheffield, Yorkshire. Formed in 2004, the group currently consists of vocalist Oliver Sykes, guitarist Lee Malia, bassist Matt Kean, drummer Matt Nicholls, and keyboardist Jordan Fish. They are signed to RCA Records globally and Columbia Records exclusively ...read more.
Can't believe I hadn't seen this band on the list before... They are AWESOME. Just try and listen some of their best songs
The sadness will never end, diamonds aren't forever, and it never ends must hears
Try to listen to Anthem, really good song that in my opinion kinda sums them up. plus its really up-beating so it makes you wanna go dance and jump around
Why aren't they higher on the list, they should be no. 1
V 22 Comments
139
All-American Rejects
How are they not higher? There sounds relate to young and old and as they made albums they sold more and more records and tyson riitter is one of the best front mans around!
They sing really awesome some of their sons like gives you hell and it ends tonight are amazing
? I used to listen to these guys all the time they MUST be higher.
V 3 Comments
140
Creed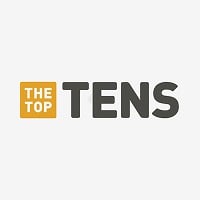 Creed is an American rock band, formed in 1993 in Tallahassee, Florida. The band's best-known line-up consists of lead vocalist Scott Stapp, guitarist and vocalist Mark Tremonti, bassist Brian Marshall, and drummer Scott Phillips.
Easily one of the best rock bands of my generation
Are you guys crazy or something? Creed is in 175? Creed?

Creed has one of the best guitarists in the world. The songs are so nice, the lyrics are so deep.

Nope. Nope. This isn't acceptable. They deserve to be in the top 50.
I love them. There lyrics are deep. I cannot imagine how sorry Scott Stapp feels about the break. I am happy they are back together. They actually look happy to be on stage today.
One of the best bands...from its writing to its composition...a brilliant set of people...come on guys...songs like With Arms Wide Open,My Sacrifice,Higher,My Own Prison,One last breath...have been anthems...they have sold about a heavy 40 million records...a grammy winner for the best Rock Song...which even many bands prior to this have failed to achieve...musically they are among the best...it doesn't matter what this website tells...
V 10 Comments
PSearch List
Recommended Lists
Related Lists

Top 10 Philippine Rock Bands of All Time

Top 10 Rock Bands That Have Gotten Worse Over Time

Most Epic Rock N' Roll Bands of All Time

Top 10 Rock Bands That Have Improved Over Time

Best Pop Rock Bands of All Time
List Stats
234,000 votes
1,721 listings
12 years, 12 days old

Top Remixes (1189)

1. Linkin Park
2. Breaking Benjamin
3. Bullet for My Valentine

EvilAngel

1. Metallica
2. Green Day
3. Linkin Park

CrimsonShark

1. Led Zeppelin
2. The Who
3. Nirvana

MontyPython
View All 1189
Posts
greatesttop10s
Musical Significance is Key. In Key (da dum chh!).
BKAllmighty
Best Avant-Garde/ Experimental Metal Bands
visitor
VS!!!
Alpha101
What Makes A Band Good?
visitor
Error Reporting
See a factual error in these listings? Report it
here
.