Best Rock Bands of All Time
The Contenders: Page 9
161
Lostprophets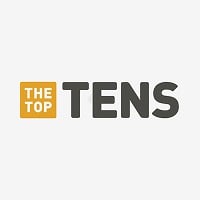 1 of my favorite band and I love it so much their songs like last train home, where we belong, burn burn they all are awesome man... They know the real meaning of rock music
Lostprophets are the best. They really do know haw to rock. I love their songs like we bring an arsenal and where we belong. They really should be at the top 20 at least
They are immense fair play, I loves them I do butt.
Best welsh band! Cymru Am Byth!
Should be number one, Last Train Home and Rooftops are fantastic
I loved the album Liberation Transmission. Some really great songs on there!
162
Foreigner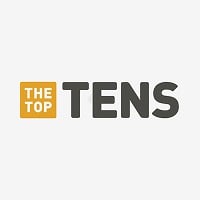 Foreigner is a British-American hard rock band, originally formed in New York City in 1976 by veteran English musician Mick Jones and fellow Briton and ex-King Crimson member Ian McDonald along with American vocalist Lou Gramm.
Wait! #179! Saw them in concert a few years ago in Vegas...they rock the house down! I didn't realize that they had so many hits...they are Top 20 at least! I became a fan in just one night!
The problem with Foreigner in concert is that they don't open up and play two hour shows. Just about every concert tends to have the same dozen songs and maybe they will throw in a deeper track. - frankmartin
Way more hits than most of these bands. Foreigner deserves top 50
This is a joke foreigner is top5
V 10 Comments
163
Sonic Youth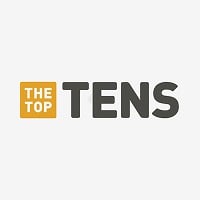 Sonic Youth was an American rock band from New York City, formed in 1981. Founding members Thurston Moore, Kim Gordon and Lee Ranaldo remained together for the entire history of the band, while Steve Shelley followed a series of short-term drummers in 1985, and rounded out the core line-up.
What is wrong with you people. No band is more original than Sonic Youth, they basically shaped noise rock and made there own style of music. They have not made one bad album (excluding NYC Ghosts and Flowers, nobody liked that crap) and every song is different form the last.

Long live Thurston Moore, Lee Ronaldo, Kim Gordon, and Steve Shelly.
Greatest American band next to R.E.M. A similar catalogue of nothing but quality, groundbreaking and influential music that almost nobody can match.
One of the most important bands ever!
Best band ever. - JCHOW
V 8 Comments
164
T. Rex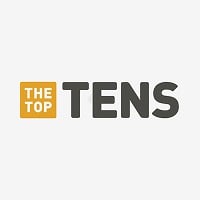 T. Rex were an English glam rock band, formed in 1967 by singer-songwriter and guitarist Marc Bolan. The band initially called Tyrannosaurus Rex, released four folk albums under this banner.
The first ever glam rockers, Marc Bolan did something truly unique here, and who knows what they would have done if it wasn't for that car crash
Influenced artists as diverse as The Smiths and Prince, and Slash and Steven Tyler are also fans of them
So underrated, should be in the top twenty of all bands
20th Century Boy. Hot Love.
165
Firehouse
Firehouse is simply the best
I'm shocked that none of the people voted for firehouse... They were tmalso one of the best band that influenced people during the 90's... They deserve a better position.
They are on of the best!
Firehouse subs
166
Five for Fighting
One man. Tons of talent. His voice is amazing, and there is literally so much talent he could easily take on Coldplay or The Fray. Piano rock at it's best!
Love their music, so relax and calming
Not a band. - PeeledBanana
167 The Calling
168
Dead by Sunrise
Dead by Sundown
I love DBS but if there was't a band named Linkin Park. my favorite band was DBS for sure
169
Danzig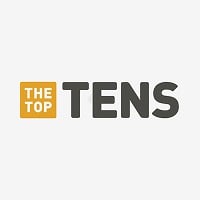 Danzig is an American heavy metal band, formed in 1987 in Lodi, New Jersey, United States. The band is the musical outlet for singer and songwriter Glenn Danzig, preceded by the horror punk bands the Misfits and Samhain.
Come on Danzig fans I know you're out there. We are below Savage Garden. Are boy needs some love. - Blackdragonfish
I really dig the song "Mother". I hear it on the radio a lot and I always like the sound of this song.
Danzig should be a lot higher than 219
V 2 Comments
170 While She Sleeps
171 Awaken I Am
172
Whitesnake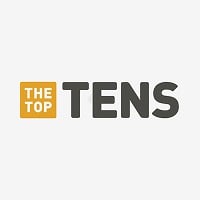 Whitesnake are a rock band formed in England in 1978 by singer David Coverdale, after his departure from his previous band Deep Purple.
Yes Whitesnake was around before 87's big hit Still of the Night and Here I Go Again was a hit in 82 for them in
Europe! It America a while to catch on to them! They band was a hard rocking bluesy band not the glam band with
Screaming guitar that came later. Coverdale voice was original deep and bluesy until he started the screaming.
The live album Live in the Heart of the City is a classic and start here if you never heard earlier Whitesnake. The
Last few albums have been awesome also more like early whitesnake but of course keeping their harder sound.
Jon Lord and Ian Paice from Deep Purple were in the earlier version! Too bad Coverdale has lost his original voice.
I AMAZED SEEING THIS LIST. AFTER THE JUDGMENT DAY, HERE I GO AGAIN, IS THIS LOVE, THE DEEPER THE LOVE WHY THEY ARE HERE? THEY SHOULD BE IN TOP TEN. - RIFATHUSSAIN
Dude! Just listen to "Looking For Love", and see how the David Coverdale/John Sykes duo switches from the bluesy, lovestruck, heart wrenching vocals to an all out, no holds barred wicked onslaught of guitar riffs and angry screeching----- epic stuff! This song characterizes my music taste in one neat little package.
Higher NOW
V 12 Comments
173
The Smiths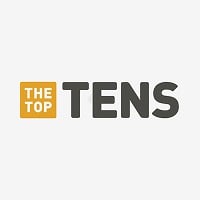 The Smiths were an English rock band formed in Manchester in 1982. The band consisted of vocalist Morrissey, guitarist Johnny Marr, bassist Andy Rourke and drummer Mike Joyce.
Seeing The Smiths this far down doesn't surprise me at all. One of the best bands in the history of music indeed, they have influenced every single act that has come out of the British rock since 1987, but they wouldn't be The Smiths if they achieved mainstream success. The Smiths stand for the outcasts, for the outsiders, for the alternative. Morrissey's lyrics entwined with Johnny Marr's melodic guitar playing gives us the most prominent songrwiting partnership since Lennon/McCartney. However, honey is not made for the lamb's snout. Let them stick to Linkin Park and Chester Bennington,30 seconds to mars and Avenged Sevenfold while we listen to the real thing.
Absolute travesty to see the genius of The Smiths so far down on this list. Daring and never seen before lyricism, one of the best guitarists to ever exist and hugely underrated bass and drums from Rourke and Joyce. This band has inspired the likes of the Oasis and Radiohead for crying out loud people!
No other band had more influence on 90s alternative singer-songwriters as Morrissey and The Smiths. Without The Smiths, "emo" would have never existed. Morrissey made it OK to say exactly how you felt about being awkward, nerdy, geeky and misunderstood. Johnny Marr's famous guitar stutter effect on "How Soon Is Now? " would forever change the sound of alternative rock guitar forever and spawn thousands of copycats.
genius.
V 13 Comments
174
Toto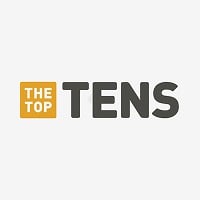 Toto is an American rock band formed in 1977 in Van Nuys in Los Angeles. The band's current lineup consists of Joseph Williams, David Paich, Steve Porcaro, Steve Lukather, plus touring members Leland Sklar and Shannon Forrest.
One of the greatest pop-rock bands of all time. Rosanna and hold the line are classic rock songs!
30-years this year, since Hold the Line, and still just getting better and better
So underrated! Toto was really my introduction to thinking a band was cool. For that, I will always be thankful.
Not my favorite but it deserves WAY more than this. - KingofSnails42
V 6 Comments
175
Seether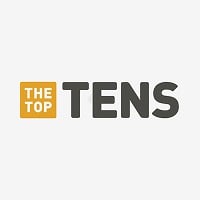 Seether are a South African hard rock band founded in May 1999 in Pretoria, South Africa. The band originally performed under the name Saron Gas until 2002, when they adopted the Seether name.
They are the BEST! Think they actually saved my life a few times, whenever I'm pissed off or sad I just play some of their songs. They're way to unknown!
For being from South Africa, a place of more native and traditional music, they help bring great hard rock and relatable lyrics and melodies to their listeners. I believe they deserve to be listened to and be agreed to be top 100 at the least.
Seether brings a new genre to rock, something no other band can bring to the party! So many of the bands above them are just copycats, taking what someone else did, mimicking it, and getting famous. Seether is totally original, and a powerful rock band.
Seether is by far the best band, of any genre to come out of SA. They should definitely be in the top 100.
V 5 Comments
176
Chiodos
don't let the name fool you. very talented
CHIODOS IS AMAZING. NOTHING MORE TO SAY.
177
Lamb of God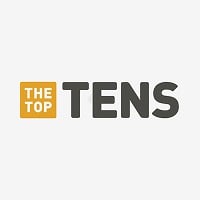 Lamb of God is an American heavy metal band from Richmond, Virginia. Formed in 1994, the group consists of vocalist Randy Blythe, guitarists Mark Morton and Willie Adler, bassist John Campbell, and drummer Chris Adler.
they are a very heavy band but they have great guitar and drums. their screamer is very good as well. listen to blacken the cursed sun and walk with me to hell -
Hell yes, they are the best. They should be number one, all of their songs are good. They have a great drummer and vocalist.
Number one metal band in the world! They have the best break downs ever! The best at their genre! Perfect vocals! I just love this band! Who cares about the rating! Any metal head would know how good this band is!
Amazing band! Amazing live! Have made some of the greatest metal songs ever! It's ashame they are so low. Kind of a spit in the face to all metal heads in the world
V 4 Comments
178
Dark Tranquillity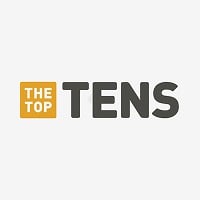 Dark Tranquillity is a Swedish melodic death metal band from Gothenburg. They are one of the longest-standing bands from the original Gothenburg metal scene.
179
Pennywise
Are you kidding me?! Pennywise 168?! Move bitch!
180
Egypt Central
This band is fantastic, and I have no idea why they aren't high up on the list. Great sound, great band, great everything.
V 1 Comment
PSearch List
Recommended Lists
Related Lists

Top 10 Philippine Rock Bands of All Time

Top 10 Rock Bands That Have Gotten Worse Over Time

Most Epic Rock N' Roll Bands of All Time

Top 10 Rock Bands That Have Improved Over Time

Best Pop Rock Bands of All Time
List Stats
228,000 votes
1,713 listings
11 years, 310 days old

Top Remixes (1178)

1. Linkin Park
2. Breaking Benjamin
3. Bullet for My Valentine

EvilAngel

1. Metallica
2. Green Day
3. Linkin Park

CrimsonShark

1. Led Zeppelin
2. The Who
3. Nirvana

MontyPython
View All 1178
Posts
greatesttop10s
Musical Significance is Key. In Key (da dum chh!).
BKAllmighty
Best Avant-Garde/ Experimental Metal Bands
visitor
VS!!!
Alpha101
What Makes A Band Good?
visitor
Error Reporting
See a factual error in these listings? Report it
here
.