Best Rock Bands of All Time
The Contenders: Page 9
161
Kasabian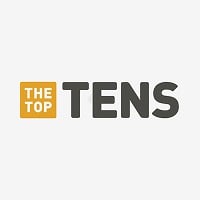 Kasabian are an English rock band formed in Leicester in 1997. The band's original members consisted of vocalist Tom Meighan, guitarist and vocalist Sergio Pizzorno, guitarist Chris Karloff, and bassist Chris Edwards.
#144! Dear god, what is happening?

Kasabian in my mind are one of the greatest bands of the modern age, let me just throw some songs at you:

-Underdog
-Fast Fuse
-Fire
-Shoot The Runner
-Velociraptor
-Where Did All The Love Go?

Kasabian are fantastic and they don't deserve to be this low
Great band from the UK. Very unique style. Definitely should be in the top 50.
An amazing band with some great songs
Nobody likes Kasabian?
V 1 Comment
162
Gentle Giant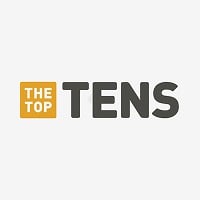 Gentle Giant were a British progressive rock band active between 1970 and 1980. The band was known for the complexity and sophistication of its music and for the varied musical skills of its members.
Really makes me sad that a band like this is at such a low position. All that complexity, skill, and musicianship...
The picture is scaring me, get rid of it please
The best band of all time along with genesis
Probably the most musically complex band in rock history.
What's that you said about King Crimson?
163 Red Rider
164
Barenaked Ladies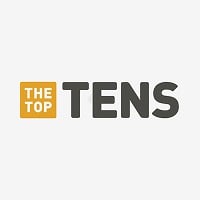 Barenaked Ladies is a Canadian rock band. The band is currently composed of Jim Creeggan, Kevin Hearn, Ed Robertson, and Tyler Stewart.
Seriously, they are the WORST.
Their very existence is an affront to lovers of good music everywhere. Every note causes me pain.
Very under-rated. In the US they are a one hit wonder (One Week) but they are YUGE in Canada! Very loyal fan base (even in the States) Great live show! They improv songs and play around with the audience. Heartbreaking breakup gives us 2 albums each release instead of one, but the whole was greater than the sum of it's parts.
Even worse than Nickelback if that's possible. Only Moxy Fruvous surpass them in foulness and shame - sorry rest of world! Signed : Canada.
V 6 Comments
165
Beastie Boys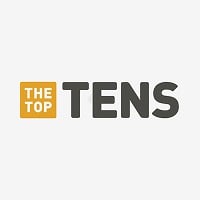 The Beastie Boys are an American Rap/Rock group that was formed in 1981 by its three original members, Michael "Mike D" Diamond, Adam "Ad-Rock" Horovitz, and Adam "MCA" Yauch.
This is one of the biggest of the many insults on this list. A lot of you are like,"there so stupid there not even rock". Listen to sabotage, that'll answer that stupid statement. They had one of the most influential and inspiring impacts in music history. Linkin Park and Eminem both said The Beastie Boys were one of the bands they found most inspiring. Stop disliking because you can, and realize what the Beastie Boys of done. At that time, what they did was unheard of and completely new. Not many people can make a completely new style like they did.
Transcended rap to become alternative icons, from the most unlikely beginning to creating works of genius, Beasties did it all and then some. They are rock, they are hip-hop, they are everything good in popular music. KICK IT!
The beastie boy's are legendary, it's pretty sad they aren't even in the top 100
Total, absolute gods.
V 12 Comments
166
Miss May I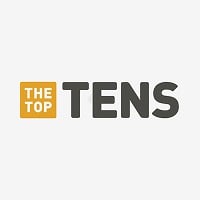 167
Soilwork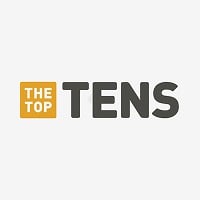 Soilwork is a Swedish melodic death metal band from Helsingborg. They are signed to Nuclear Blast. Formed in late 1995 by Björn Strid and Peter Wichers, originally under the name Inferior Breed, the band changed their name in late 1996 to Soilwork.
168
Blue Oyster Cult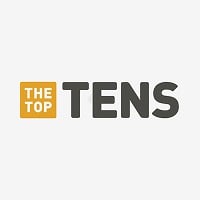 Blue Öyster Cult is an American rock band from Long Island, New York, whose most successful work includes the hard rock and heavy metal songs "(Don't Fear) The Reaper", "Godzilla" and "Burnin' for You".
BLUE OYSTER CULT remains a band that though have been around for more than 40 ' years still just hasn't claimed what was undoubtedly, by all right its own- a top-notch place among the greatest bands ever. Alas! But it still continues to show its true, pristine colors by doing live shows throughout the U. S and thus always keeping up to its side of terms. And its followers, irrespective of how so few they may be in number, continue to worship them with an unbreakable faith. Buck Dharma to me is in the same league (if not the superior) to Frank Zappa, Van Halen and other unbelievably good guitarists of their contemporary era. For me, undoubtedly the MOST UNDERRATED BAND and LEAD GUITARIST of the 20th century. But I will keep on believing in them till my last breath. My Heroes-B.O. C and Buck Dharma.
P. S: I'M BURNIN'.. I'M BURNIN'.. I'M BURNIN' FOR YOU!
these guys are actually the greatest band ever, people just dont know more than 3 songs by them. COME ON! dont fear the reaper is the greatest song ever and they have the greatest guitarist.
Such a strange, singular band of it's era - rock, pop, psych, all tied up with lyrics that draw from mysticism, horror and poetry. Really not heavy metal in the traditional sense, just it's own many - headed collective. Name is quite apt as they were slightly too strange for true mass appeal, but until the ouster of A. Bouchard, one of the great American bands. The Unknown Tongue has spoken!
The other bands must have an air raid alarm to avoid utter Dominance and Submission from THE VERY OWN Dizbusting, ME262 zooming, Nosferatu hunting, Archer nailing, Deadlining, Career making, Eye Harvesting, Black Blading, Perfect Water surfing, Shark Shooting, Hot Railing, Leather hunking, Sole Surviving, City Flaming, Marshall Planning, Telepath Flaming, Fireworks blazing, Screaming, Celine Searching, Harvest Mooning, Siege investituring, Hammer Backing Veterans with PhDs in Music (Yes, that was a Dr. Music reference.) that will forever remain in the infinite Astronomy of many minds.

If you're a Cultist, 'Don't Turn Your Back'... otherwise, on the Morning Final, there is a Presence of Another World that might please you.
V 17 Comments
169
Keane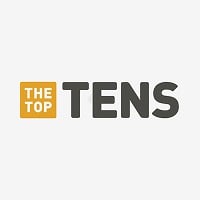 Keane are an English rock band from Battle, East Sussex, formed in 1995. The group currently comprises Tim Rice-Oxley, Richard Hughes, Jesse Quin and Tom Chaplin.
Full of poetry and sense, Keane is magic and great music for everybody - pilibelleza
They're just incredible! Listen to Tom's voice and the lyrics and you'll understand immediately... - Eline
Listening to Keane's music is a whole experience, from their early's simple, tender words and unique sound; to their later, more energetic, awesome and electric music.
Every album(4) and EP(1) they released, entered the charts on the 1st spot.
V 20 Comments
170
Nightwish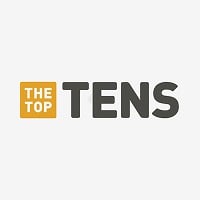 Nightwish is a symphonic metal band from Kitee, Finland. The band was formed in 1996 by lead songwriter and keyboardist Tuomas Holopainen, guitarist Emppu Vuorinen, and lead singer Tarja Turunen.
What can I say... They have arguably one of the greatest songwriters in existence, one whom I personally would put next to the likes of Edgar Allan Poe and William Shakespeare (Sing what you can't say, forget what you can't play/hasten to drown into beautiful eyes/walk within my poetry, this dying music/my loveletter to nobody; Beneath the candlebed/Two saddened angles, in heaven, in death... One light for each undeserved tear... Beneath the candlebed/Two souls with everything yet to be said). Their guitarist, unlike most others in traditional rock bands you see all over the place right now, actually knows how to play his instrument, and despite being more of a melodic/rhythm guitarist who plays alongside keyboards he sure knows how to shred when he wants to! The keyboardist himself (who is also the main songwriter) plays pretty much everything in concert - the piano, the keyboards, and the orchestra, and despite being more of a metal band, because of those aspects, they've created ...more
I absolutely refuse to believe Nightwish is not #1. Every in the band is possibly the most talented person that plays the instruments (For example, Emppu on the guitars and Tuomas on the keyboards) and the three singers they have had are all amazing in their own ways. Tarja was trained in opera, Anette was the classic metal singer, and Floor's voice fits with Nightwish's music so well it's astonishing. The heavy metal combined with the orchestra truly makes for a beautiful sound. The lyrics are so deep half of them I can't understand, and I write songs exactly like Tuomas's. Nightwish is the most talented band in the world, there's no doubt about that. Their song The Poet and the Pendulum was the one that got me hooked. I heard it when I was just six years old and it blew me away. I've been a true and dedicated fan ever since. I don't speak Finnish, but I love Nightwish so much I've learned how to sing those songs. I know every lyric to every song, and I never get tired of listening ...more
The music is just amazing and the singer makes it all the best!
Songwriting, music, vocals, live performences...at best there can be!
V 8 Comments
171
Attila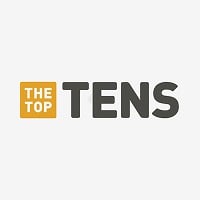 Attila is an American metalcore band from Atlanta, Georgia, formed in 2005. Frontman Chris Fronzak started the band in high school and, not wanting to use typical death metal terms, adopted the name from Attila the Hun, which he came across in a book.
Above Joy Division?! What is this madness?!
It's pretty obvious the Fronz is god
172 The Calling
173
Firehouse
Firehouse is simply the best
I'm shocked that none of the people voted for firehouse... They were tmalso one of the best band that influenced people during the 90's... They deserve a better position.
They are on of the best!
Firehouse subs
174
Sublime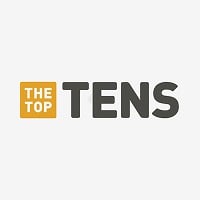 Sublime was an American ska punk band from Long Beach, California, formed in 1988. The band's line-up, unchanged until their breakup, consisted of Bradley Nowell, Eric Wilson and Bud Gaugh.
One of the greatest bands ever and had one of the greatest bassist and guitarist you could find
This band really is great!
This is one of the greatest bands ever.

Very genuine band
V 10 Comments
175
Sonic Youth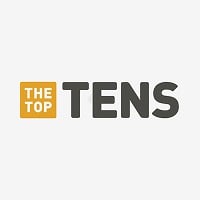 Sonic Youth was an American rock band from New York City, formed in 1981. Founding members Thurston Moore, Kim Gordon and Lee Ranaldo remained together for the entire history of the band, while Steve Shelley followed a series of short-term drummers in 1985, and rounded out the core line-up.
What is wrong with you people. No band is more original than Sonic Youth, they basically shaped noise rock and made there own style of music. They have not made one bad album (excluding NYC Ghosts and Flowers, nobody liked that crap) and every song is different form the last.

Long live Thurston Moore, Lee Ronaldo, Kim Gordon, and Steve Shelly.
Favorite albums : Daydream Nation, Dirty, Murray Street, Washing Machine, Sister, A Thousand Leaves, Sonic Nurse...man, I could just keep going.
Greatest American band next to R.E.M. A similar catalogue of nothing but quality, groundbreaking and influential music that almost nobody can match.
Greatest U.S. band of all time.
V 7 Comments
176
Interpol
Their first album is a masterpiece that can't be overlooked, one of the best of the last 30 years. Atmospheric, moody, fantastic delivery from Paul Banks and they had one of the greatest bassists out there for a while. Definitely deserves a heck of a lot more than 2013
Turn on The Bright Lights is easily one of the best albums ever created. This band deserves much more recognition. If you don't believe me give them a try. Usually I'd recommend a particular song but with Interpol you simply cannot go wrong.
Go listen to them and you will understand what I am trying to get at. - george23234
Oh wow, these dudes are here, I love their stuff, I don't remember the names though...yeah these guys should be higher
V 2 Comments
177
Five for Fighting
One man. Tons of talent. His voice is amazing, and there is literally so much talent he could easily take on Coldplay or The Fray. Piano rock at it's best!
V 1 Comment
178
Opeth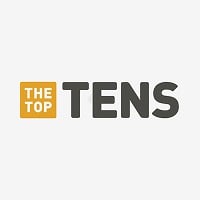 Opeth is a Swedish progressive death metal band from Stockholm, formed in 1990. Though the group has been through several personnel changes, singer, guitarist, and songwriter Mikael Åkerfeldt has remained Opeth's only founding member and primary driving force throughout the years. Along with Edge of ...read more.
Why is Opeth not on this list? Mikael Akerfeldt is the most talented musician I've ever heard (followed closely by John Petrucci). If you have never heard an Opeth song, you are doing yourself an injustice. Their music spans so many genres they have something for almost anybody. Definitely the most underrated band of all time.
Their constant switch to melodic and heavier styles of metal sound amazing, and they are definitely one of the best metal bands from the past few decades.
Ok... So I had to actually put them on here? Listen to Blackwater Park, so dark and atmospheric, so heavy and mellow. Just a perfect blend of soul and brutality
Opeth being this low on this list makes me so sad.
V 5 Comments
179
The Pretty Reckless
With a vocalist Taylor Momsen known from her role in the T.V. series "Gossip Girl". Great music, strong voice and strong songs! Seen them live and they are amazing! Love them!
The Best Woman (Hard Rock) Voice On The Word. The Best Choked Voice And Special Tone Of Voice On The Word (Taylor Momsen)
Taylor Momsen is definitely the best vocalist I've ever heard... Live versions sound even better than studio!
Best band ever
V 9 Comments
180
T. Rex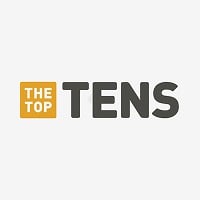 T. Rex were an English glam rock band, formed in 1967 by singer-songwriter and guitarist Marc Bolan. The band initially called Tyrannosaurus Rex, released four folk albums under this banner.
The first ever glam rockers, Marc Bolan did something truly unique here, and who knows what they would have done if it wasn't for that car crash
Influenced artists as diverse as The Smiths and Prince, and Slash and Steven Tyler are also fans of them
V 1 Comment
PSearch List
Recommended Lists
Related Lists

Top 10 Philippine Rock Bands of All Time

Top 10 Rock Bands That Have Gotten Worse Over Time

Most Epic Rock N' Roll Bands of All Time

Top 10 Rock Bands That Have Improved Over Time

Best Pop Rock Bands of All Time
List StatsUpdated 26 Jun 2017
217,000 votes
1,700 listings
11 years, 165 days old

Top Remixes (1157)

1. Led Zeppelin
2. The Who
3. Nirvana

MontyPython

1. The Beatles
2. Pink Floyd
3. The Rolling Stones

KLanz123

1. Van Halen
2. AC/DC
3. The Beatles

davidsays
View All 1157
Posts
greatesttop10s
Musical Significance is Key. In Key (da dum chh!).
BKAllmighty
Best Avant-Garde/ Experimental Metal Bands
visitor
VS!!!
Alpha101
What Makes A Band Good?
visitor
Error Reporting
See a factual error in these listings? Report it
here
.