Paramore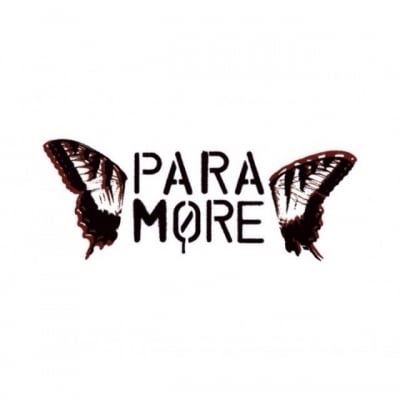 Uploaded by Rorywilbren
Info
Paramore is an American rock band from Franklin, Tennessee, formed in 2004. The band currently consists of lead vocalist Hayley Williams and guitarist Taylor York.
Comments
Top
Popular
Newest
Paramore is the best Rockband ever. Even when they got more popular they didn't change at all. And even after the Farrow's left the Band they're making amazing songs like "Monster" or "In The Morning". By the way Hayley is the most famous and the best female Rockstar and she has a unique powerful and soft voice at the same time which is just WOW. I love her. She's funny, live like a normal human& and I love her hair and her style and her voice. AND they do the best acoustic songs I ever heard. I just love 'em. Their texts are very nice and they have a lot of songs with a different style.
They ARE the best Rockband ever.
No doubt. They are amazing musicians.
PARAMORE is EPIC! They're style is different it's unique! Listen to there songs especially Crushcrushcrush and you will fall in love with them HARD! Give it a chance It won't hurt to try please! Hayley's voice definitely fits there style of songs! They have the beat and sometimes you can't get it out of your head! Even my mom fell in love with them! They're lyrics expresses so much! Sometimes you can feel the emotion dripping from the words! This band is KICK-ASS definitely first rate
Paramore is such a great band. Although the Farro brothers have left, Paramore still is a great band. They deserve all the fame they have. Although people say that Paramore is just Hayley Williams, I don't agree. Jeremy and Taylor are just as much a part of the band as Hayley is. All the members of Paramore are important. Paramore can never be just Hayley, Jeremy, or Taylor. I love the band Parore and I am sure I always will. I have never gotten tired of their music, and I have been listening to them since I was in 6th grade, and I am now a junior in high school. I can't even pick a favorite song, it constantly changes. Paramore has also always been there for me. I feel like I relate to them.
Paramore have been there for me whenever I need them. Not only are they there for me, but they are a band I can listen to whatever mood I'm in. Paramore have been my favourite band since I was 10 years old, and it has been that way since. They opened me up to music that has meaning, and is not just the stuff you see on the charts that is complete trash. This band helped shape me in to who I am, and they will forever be my favourite band.
Amazing band. Despite Zac and Josh Farro leaving the band, they will continue to make music. Hayley Williams has amazing vocals and with Taylor York on rhythm guitar and Jeremy Davis on bass they make the perfect team. Their lyrics are so meaningful and the music is a burst of pure emotion. Paramore forever!
HELL YES, PARAMORE IS THE BEST! I LIVE FOR PARAMORE! THEY CHANGED MY LIFE.
Paramore songs never die. It's so rare to find some bands with great songs. But paramore did! All is good, great, and excellent. 10 thumbs kick up for hayley and friends )
Paramore is the best band ever.
The lyrics have a meaning and the sound and the rhythm are perfect ;)
Both in personality and music this band is amazing! Fame didn't lead them to act as if they are a higher authority. Their music is inspirational just as they are! They are very humble for a band with their following and very loving. They love their fans and make their view very clear that their fans are a distinct part of the Paramore family.
They new song is very great paramore had a really fantastic band and hayley got a strong vocal and the 3 members of paramore they are great using guitars and drums
They are definitely my favoutite band! Hayley is amazing and has a great voice. I've listened to all their songs and I could feel the music and find myself in it. Paramore makes your life better, I could listen to them anytime and it would put a smile on my face. PARAMORE ROCKS!
PARAMORE! I love Paramore. For me is the best rock band ever! I will listen Paramore forever! Ever since I hear Paramore I feel stronger and their lyrics talked to me and all teenagers. They have and one of the best singers!
This band is so full of energy and passion, there a bunch of fireballs! The deserve to be atleast no. 50! - HenP
They rule no doubt about it! THEY SHOULD BE AT THE TOP! DECODE AND PLAYING GOD BEST SONGS ever!
Paramore are amazing!
Emotional without being whiny!
Their music is really inspirational, beautiful, catchy and meaningful
And the members are cute, humble, and HOT! - indy64
Paramore. #52. How is that even possible?!?! And someone please tell me how Linkin Park beat A7x, Paramore, Bon Jovi, Van Halen, and The Jimi Hendrix Experience. The rest is fine, but these bands are a Googol times better than Linkin Park.
How can you NOT love paramore there like the best rock band of all time they are all perfect, all three of them! They have the most amazing lyrics that actually mean something.
Paramore is the best!... Her voice... The music, everything it's amazing!
WHAT! Why is paramore so low! This band at least needs to be in top 15. Amazing vocals! Amazing lyrics! They made an icon not only in America but in the UK, Canada, and Australia. This is a true shame how such a great band can be ranked so low
Just my favourite band because simply they make good music, write their own songs and I don't know how they aren't in the top 3 if not 1. And Hayley Williams and her vocals and the way she loves to do music.
Is amazing, the songs are very cool! Is a very funny band and left all in the stage
Sorry my English!
Paramore was the first rock band I'd fallen for, with Hayley Williams' amazingly strong voice and great inspirational lyrics! How come it's down here? Paramore was the BEST ROCK BAND in MY list!
Unlike some bands I know Paramores songs are all unique, and I love every one of them. I keep switching my favorite song! No matter where Paramore stands on the list, they will always be the best. PARAMORE ROCKS!
It's a young band, but I can assure you if the two member didn't leave they will beat Linkin Park and Green Day.
I love this band so much! One of my childhood favorites! I love their music, their lyrics and Hayley's beautiful voice! And Hayley is SUCH a sweetheart...
Related Lists

Top Ten Best Paramore Songs

Best Songs From Paramore's Self-titled Album

Best Songs From Paramore's Riot!
Best Songs From Paramore's All We Know Is Falling