Red Hot Chili Peppers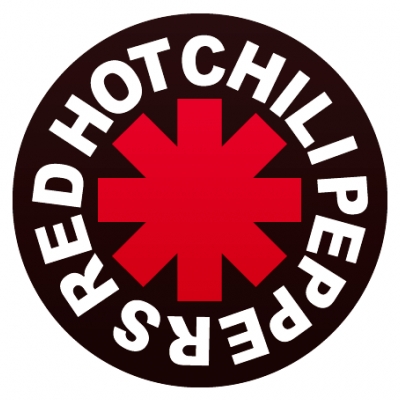 Found on giphy.com
Info
The Red Hot Chili Peppers is an American funk-rock and alternative rock band, that was founded in 1983. ...
read more
.
Comments
Top
Popular
Newest
When I was a kid, The Red Hot Chili Peppers where just getting going and I had the great pleasure of witnessing their growth as a band, and fortunately for me I got to experience every single one of their songs and albums to their full potential. However, I do believe that the mojority of the amazing bands that are in the top 10's at the moment should remain in their places, I also VERY STRONGLY believe that Red Hot Chili Peppers should be up their also. With every song written by them, the mood of the song is really put across and often, listening to a sad song by them like 'Under The Bridge' or 'Soul To Squeeze' (for example) can make me feel sad even on the happiest of days. They create beautiful, heart warming songs to exciting, Funkadelic melodies that make your heart pump faster as you listen to them. I can honestly say with my heart and my soul that the Red Hot Chili Peppers are the best band to ever walk the planet, in my opinion of course. Anthony Kiedis, Michael Balzary, ...more
Oh come on The Red Hot Chili Peppers 22nd and Aerosmith 23rd!? Is unbelievable! Two of the best rock band of all times! And you put Tokio Hotel and 30 seconds to mars in your top 10 list... No Comment, but I agree with the rest of the top 10 bands even if I would like to write mi top 10 this is a top ten of history

1. Led Zeppelin
2. The Beatles
3. Rolling Stones
4. Metallica
5. Queen
6. Pink Floyd
7. Red Hot Chili Peppers
8. Aerosmith
9. Guns 'N Roses
10. Kiss

And this is my top 10

1. The Red Hot Chili Peppers
2. Aerosmith
3. U2
4. Queen
5. Guns 'N Roses
6. Kiss
7. Foo Fighters
8. The Scorpions
9. AC/DC
10. Bon Jovi
The energy that's coming from their guitars, can't be compared with anything like it so far! With perfect live improvisation, you just like their songs crying for more! They're UNIQUE! They're melancholic! They're breathtaking all together! They're pumping your blood with every guitar chord! They're RED HOT CHILI PEPPERS! And that's what they've proven! Over 170 official announced songs, and almost half of that unplugged! 37 years of existing, no match found so far! Just to listen them, you'll find out what I'm talking about! There's song for almost every situation everybody's been through! THE BEST EVER! No successors! ALL ALONE AT THE TOP OF THE ALTERNATE ROCK LIST! WELL DONE BOYS! U ROCK!
Red Hot Chili Peppers. I really hate to go out and say something is the best band ever, because I really hate to give a biased statement, but the chili peppers deserve the title of best band ever. It's because they are centuries head of their time, one of the few bands ever that can mix the nice groove of funk and still have the edge of hard rock. They know how to make an album with the perfect balance of the elements of groove, emotion, and rock. They are all great musicians and masters of their instruments. Red Hot Chili Peppers are one of the few bands ever to ever have such power in their music. Such a strong power can save lives, for yet, they did save mine...
I recently get know rock and past 60's 90's and I wasn't know RHCP. I was lost in unnecessary I don't want to write bad words pop songs. I was asking everyone for music and then I get know Red Hot Chili Peppers with Soul to Squeeze. I find my style, I found MYself with RHCP. I can't understand how they harmonize all feelings at same time. Melancholy, happiness, being crazy at same time and more. and you can never describe it very well. First time I thought music is magic or these guys turn music into magic. Cause when you listen their songs you transform to another world. And songs are looking strange at first but after it seems so meaningful. Another thing is you can never forget melody, they are so memorable and unique. Anthony has unique voice, Chad is amazing drummer, Flea is very crazy and John is one of best guitarists I love him and his solos I can't say any band is best because it changes to another person but they're best. and RHCP fans are different, better. you know they're ...more
Linkin park, Metallica, avenged 7 fold will never deserve the top ten position! The only band on the earth that still a legend and still actively playing is red hot chili peppers all the good song like snow, dani california, californication, by the way cannot be compare with piece of trash such as numb or others, red hot chili peppers had combined all the kind of music, such as jazz, funk, slow rock, hip hop (long before linkin park) and others kind of music, they are the perfect band that reserve number one position!
The are the funkiest, craziest band of all time and we've all heard at least one of their songs and the great thing is that if one person feels musical differences, like John, or if one person passes away, like slovak :'(, they just get someone else and write a ton of tribute songs to them. So hopefully the chili's will never break up because they will always have new members. John Frusicante is the best guitarist since jimi hendrix and stevie ray vaughan. Flea is a bass legend. Chad Smith eats drums for breakfast and Anthony kiedis is good at dancing while the guitar solo is happening
The Red Hot Chili Peppers deserved to be at the top spot. I've been a fan of this band ever since I was still peeing my pants at night. Every album they have made is so unique, not a single song goes to waste and even their non-album songs are still rocking world. And aside from the greatness of their songs, the members of this band is already like a family which I believe is very important in order to create wonderful music, and that is just what Red Hot Chili Peppers does best.
In definite need of a position in the top 10. The trio of successive albums in Californication, By the Way, and Stadium Arcadium is simply an artistic feat matched by very few musicians in any genre for that matter. Given the second greatest bass player of all time in the personality that is Flea, coupled with a genius musician in John Frusciante, and you cannot possibly argue against a higher position on this list. And hell, that's before even mentioning the lyrical genius of Anthony Kiedis, one of the most soulful and piercing writers of a generation
What makes the chili peppers so unique is that they have covered almost every genre in music. If you just wanna go crazy, listen to Around the World, Can't Stop, or Tell Me Baby. If your feeling sympathetic or emo, listen to Under the Bridge, Soul to Squeeze, Scar Tissue or Otherside. If you want something relaxing, listen to Desecration Smile or Breaking the Girl. If you want a tune that tickles the ear listen to Californication, Snow (Hey Oh) or Give It Away. Nobody is or will ever be better than RHCP - RHCPfan
One of the most creative bands of all time that should at least be in the top 8 and definitely way higher rated than Nirvana and Green Day. The Red Hot Chili Peppers have had the best living guitarist and bassist in the world not to mention Chad can do a hell of drumming and Kiedis can write lyrics so well it almost becomes poetry. The band is versatile and always progressing, experimenting with multiple genres that has made their music stand out from other bands and make them sound like no other.
Although I don't't think any band deserves the spot #1, these guys at least deserve #4. There has not been a band that has influenced other bands as much as the Red Hot Chili Peppers. Since the early 1980s, no other band has been a bigger influence to bands that have left historical impacts on todays music. They've influenced Pearl Jam, Nirvana, some of the Beastie Boys, and countless others. They've recently been put into the Hall of Fame for gods sake! This is not only one of the best studio bands, but one of the best live bands. EVER. They're not fake, and they're not done making music for at least another decade.
The Red Hot Chili Peppers Captured me from a very young age. Anthony's lyrics and symbolism is gripping, from every light-hearted, jump-around word, to ever gripping syllable of hurt and pain, and the Flowing funk of Flea's bass is just immense, the stuff of legends. I love how every new guitarist has brought their very own completely new spin to the bans, propelling them through decades of pure bliss, and literally music to my ears. The Greatest band to ever walk the earth.
Red hot chili peppers are the best band alive. Well that's what I think. I have grow up listening to these boys and they are what makes my life good. When I listen to these boys they take all my sadness away. They are like the excitement in my life. Even though I wasn't born when rhcp was most famous, when I first listened to them I felt like I was just blessed. I know everyone on this planet can not love there songs and flea is just one of the most amazing people that has ever been born. So I just believe that they should be at number 1 or at least in the top 5 let alone the top ten. God bless red hot chili peppers, you've saved my life!
I love them so so so much..they definitely deserve to be in the Top Ten. Not to mention they are one the VERY FEW most unique, bands ever, with a sound that was never heard before and also their lyrics. Their lyrics stem from,the lead singer of the Chili Peppers, Anthony Kiedis' amazing life.One more thing is they are all amazing at their crafts.
They are so good from AK's passionate lyrics and the soul from John's guitar. They are so unique and it's so refreshing to hear some actual good music today. Too many bands are so alike and their songs were written in 15 minutes. The Red Hot Chili Peppers play music for the sake of music itself, it's saving it from what could end up being a "Dragonforce" era.
chili peppers, man! they've gone through a lot since 1984 when they formed. their original guitarist died of heroin and they found someone even better, their lead singer leaving them for a couple years because of his drug addiction. flea treats his bass like a guitar, and john is fast at changing chords, they should be #5, behind AC/DC, pink floyd, rush, and black sabbath, that's just me - pauler94
I'm kind of borderline as to wether this counts as "rock" or not but this band is amazing. They cover almost every corner of the world with their music. I also would like to say that it is not even bad. It is great music and it would take a LOT of skill to create a sound like theirs. Their music appeals to almost any music lover combining rock, punk, funk and MORE! True classic and I believe they're the best band of all time.
Lets face it RHCP are one of the most talented bands of our generation. John frusciante is an amazing guitarist, flea is one of the best ( if no the best bassist), chad smith is an amazing drummer and anthony keidis has an amazingly distinctive voice. They have experimented with every new album that they have released and each one has been amazing. They should be number one.
Linkin Park and Green Day ahead of this legendary band. No way. I mean yes they have been one of the influential bands but so is this band and this band can beat ass of a lot of the bands ahead in the last! I mean just check out their live shows or any of their song, each and every song amazing in its own right! If you want to rate a band based on their musicality, talents or even their reach, this band should easily be placed on top 10, if not top 5 of all time!
They should be on top 10 and undoubtedly above Green Day, tokio hotel, my chemical romance, muse etc.. They are the true funk rock band... The genre of rop rock were actually popularized by them... Fast lyrics n funky guitar and flea's slap basin and chad hard hiting drum is unbeatable.. They are best band in the world.. They deserve to be in top 10

Come on guys, what's wrong with you all? This is the "ezekiel of rock", "the Godfather's of rock", or "The Jesus of Hysteria".. Man They all shake your mind with "otherside", or "scar tissue", They should be number one.. Naked guy that play the rock Beautifully..
In 1983, four self-described "knuckleheads" burst out of the mosh-pitted mosaic of the neo-punk rock scene in L. A. with their own unique brand of cosmic hard-core mayhem funk. More than twenty years later, the Red Hot Chili Peppers, against the odds have become one of the most successful bands in the world. - RHCPfan
With a bassist like Flea who is the best in the world (still playing) and the band itself still playing (Album-I'm with you 2011) and with some greatest record breaking hits like Californication, By the Way, Desecration Smile, Under the Bridge, Can't Stop I think this band deserves to be in the top 10. And come on Linkin Park? At 6th?. Oh God what has the world come to?
They had so many hits, their style is unique, I could never find another band that would even sound similar to this one. They are still active, for almost 40 years now! These guys changed rock by introducing elements from other genres to create a unique sound, rap and funk into a heavily elaborated combination of marvelous bass lines and terrific guitar solos that were preceded by catchy riffs. These guys brought rock back into Pop Culture for a while. I trust that their next album will rock it off into the top of all charts. Long live RHCP!