Rise Against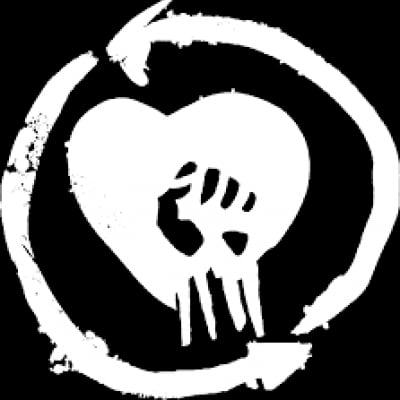 Uploaded by Mumbizz01
Info
Rise Against is an American hardcore punk band from Chicago, Illinois, formed in 1999. The band's current line-up comprises vocalist/rhythm guitarist Tim McIlrath, lead guitarist Zach Blair, bassist Joe Principe and drummer Brandon Barnes. They are known for popularizing punk.
Comments
Top
Popular
Newest
0.1%? You serious? Come on, Rise Against surely have a meaning in their songs, other bands can only dream about. Just look at the "Make it Stop" video and you know what I mean

Rise Against, the greatest punk/rock band to have ever been created. In my opinion they have an unprecedented ability to express what should be said, and done. Tim has a wide vocabulary, and the capability to use vivid, picturesque words to create amazing scenes, stories, and speeches. The band has many fast-paced songs that express their stand-point on either a political, or world-wide view. Rise Against makes the unimaginable into a bad-ass, catchy, and awesome song. Rise Against IS the greatest band to have ever been created.
Make it stop is their best song and when you listen to it, next time you make a rock list they will be top 10 at least. Their vocalist is the best I have ever heard in rock music. Half the bands ahead of these guys I haven't even heard of. I can believe avenged sevenfold and Metallica are in front of these guys but those other losers, I don't THINK SO. Sooner or later you'll have to make a new rock list.
The fact that 30 Seconds to Mars outranks Evanescence, Muse, AND Rise Against just pisses me off. Tim McIlrath has this bone-chilling voice. I constantly find myself just lost in his lyrics. Rise Against's bassist, while not the absolute best, is solid. He constantly delivers a performance. Don't even get me started on their guitarist and drummer. Honestly, if you think 30 Seconds to Mars is better than Rise Against, you're crazy.
Other than being just an all around great band and having such powerful music that will make you play it over and over again, Rise Against is probably the most caring rock band ever, just find their song meanings and actually listen to the lyrics and you'll find out what makes them REALLY stand out and how it's not just noise. That's what makes them incredible!
This band deserves to be above a lot of the bands like red hot chili peppers. Rise Against should be number one on any charts with their lyrics, their passion, their activism, their positive messages, and their amazing music, just to name a few or the many reasons why they should be ranked number one.
How it is in 70? No matter it is in top... Savior kills me not to know this but I've all but just forgotten. What the color of her eyes were, and her scars or how she got them. As the telling signs of age rain down a single tear is dropping. It will rock
I think Rise Against really deserves a higher position because of the cause they fight for. Like come on, which other bands try to make the world a better place? They're trying to make the new generation (at least their fans) better as the world is getting so corrupted now-a-days.
It's truly sad that they were beat by the likes of Paramore and My Chemical Romance. At least they actually but thought into their songs instead of saying the same phrase... Over. And over. And over. (I'M LOOKING AT YOU Foo Fighters. )
Rise Against are a really powerful punk rock band with a meaning, which I love. Unlike many other bands, Rise Against aren't in the music industry just for the money, they work hard to use the power of music to make a difference. That's just amazing.
0.4%! 39th! Their lyrics are awesome, Tim's singing and songwriting is incredible, Joe's bass playing is awesome, Chris and Zach's lead guitars were equally as good as each other, and Brandon's drumming is insane. Best band ever
There's no better band, than RA! No stupid texts, no stupid costumes and make-up, just perfect music that I can't stop listening since I'm 15 (now 22).
36th?! You must be having a laugh. This band are incredible, Tim's song writing is out of this world, and he's saying it right in their songs. Everyone listen to The Sufferer and The Witness, Appeal to Reason and Endgame to know what I'm on about.
67? Really? This list is as reliable as Eurovision. I mean, Tokio Hotel is on the top 10. Enough said with that. Come on, punks over the world, Rise Against teach us, how to save the world together, but first, we must change this list together.
Seriously? 72? And you have paramore and tokio hotel in higher places? WHAT IS WRONG WITH YOU PEOPLE? These guys sing about our world, their lyrics describe our problems. Best lyrics, awesome music and extremely deap message from their songs. If you like rock music, you should definitely listen to Rise Against.
Best band I have listened to. The lyrics range from politics to that crap called love, and important subjects. The lead singer CAN actually scream and sing at the same time and is great at it.
Wow have you guys never heard "paper wings" by Rise Against... You guys should be ashamed that you let rise against fall to 72, lets see it up in the top 20 where they belong.
Great band with powerful lyrics. Why their number 72 is beyond me, but I definitely have to say Rise Against is an absolutely amazing, give it a try one day.
35 seriously? RA is the best band in the world. They have the best lyrics. I have heard LP and so I know that RA has got the best lyrics, tunes, etc. Just listen to their songs like Savior, Prayer of the refugee, The dirt whispered, Injection, Dancing for rain, Tragedy+Time(equals comedy), etc and you will know they are the best there is. Put them on top 10.
Rise Against is the best rock band I have ever heard! I mean there's real good bands up there but compared to this one there nothing at all. At least put them in the top 10!
There are so many great bands on this list like System of a Down, Linkin Park, Nirvana, Muse, The Beatles Etc but Rise Against are the best band on this list. Pure class
They have a sound that not very many bands have, and it's a good sound too. The guitar in most of their songs sounds so damn good, and paired with all the drums, singing, and bass it makes a fantastic band. Try them out.
Everyone looking on this site should listen to the lyrics of some of Rise Against's songs, then explain why they are so low. They're complete lyrical geniuses.
Such an underestimated band. They are the true definition of rock music making an impact for many people all over
Did any of you other bands' fans NEVER got bored of any of those bands? Yes? After some time? Cause how can you listen to the same thing over and over, right? Well guess what! 4 years and I'm still spamming my brain with Rise Against in my earphones! ALL THE TIME