Scorpions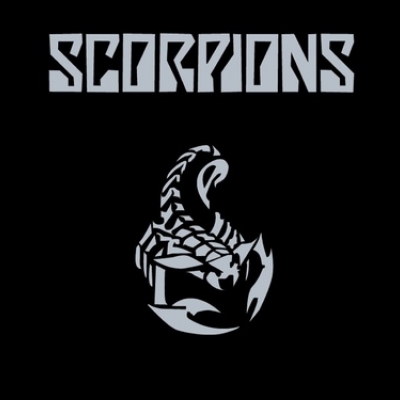 Found on goodwp.com
Info
Scorpions are a German rock band formed in 1965 in Hanover by Rudolf Schenker. Since the band's inception, its musical style has ranged from hard rock to heavy metal.
Comments
Top
Popular
Newest
HOW IN THE WORLD CAN SCORPIONS BE RANKED 48! I just don't get it, they are way better than so many of the other bands I saw before finally reaching Scorpions. Other than the Beatles, Queen and Abba, Scorpions is the only band with more than twenty songs that I absolutely love, and the only one with more than thirty of their songs in my playlist. Most bands only have a few songs that capture my heart but Scorpions probably have the highest count ever for me. This is so depressing. I really love this band and it pains me that so many people don't appreciate their music enough.
Why? This band should be in the top 10! Scorpions is 1 of the most successful Rock bands! They have so many great songs : Rock You Like a Hurricane, No One Like You, Rhythm of Love, Alien Nation, Under the Same Sun, Blackout, Wind of Change, Still Loving You, You and I, Always Somewhere, and much more! With the great style of Matthias Jabs, great stage performances by Rudolf Schenker, great vocal of Klaus Meine, this band is epic!
No doubt about it, Scorpions is hands down the best rock and roll band that ever played. They formed in the late 60's and produced a solid 40 years of some of the most incredible music around the globe. What's moreover is they did so without any of the publicized drama, drugs and drunken performances that were so common to that era. Scorpions will forever be one of the biggest legends of rock.
Scorpions should be much higher. They are a great band and Klaus Meine's voice still sounds fantastic. They had so many great guitar-players in their band like Michael Schenker, Uli Jon Roth and of course Matthias Jabs. And their songs are so melodic and still rocking hard ("Rock you like a hurricane", "Blackout", The Zoo" and "Big City Nights") and beautiful ballads like "Holiday", "Still Loving You" and "Yellow Raven". And also some progressive songs ("Lonesome crow", Fly To The Rainbow", "Drifting Sun").. I really love Scorps and they are surely one of the best bands in the world.
They're simply the best and more underrated ever and the uli roth period is amazing. Just Listen to Far away, Evening Wind, Yellow Raven, Fly People Fly, Fly to the rainbow, the sails of charon, virgin killers, The Riot of your time, always somewhere, Born To Touch Your feelings.. Plus best singer and gig ever!

This German rock group has always been underrated; "Still Loving You" is a romantic song for infinity; "Wind of Change" is a whistle which will echo to the end of time; and "Send Me An Angel" is prophetic -- just listen to all the young children who are now singing in the virtual world: Jackie Evancho, Nita Blanc, Jotta A, Rhema Marvanne, and many others.
Scorpions are simply the best. Their ballads are the best on the whole world. Klaus Meine has the most beautiful and the most powerful voice on earth! He's getting to his 60 and his voice still kicks A. - klausmeine
What? You have ranked Linkin Park on 4th and scorpions at 31st? I can't believe this! Scorpions are the best. The soul that exudes out of A SCORPION song is unmatched. Probably they are ranked so low because they are not so popular in america... I mean, Linkin Park is not even pure rock for god's sake!
What? 31 place this can't be scorpions song still loving you sold over 7 million discs pnly in France and the album rock you like a hurricane had DOUBLE PLATINUM status also rolling stones themselves called them 'heroes of heavy mettal' also they are one of the oldest bands EVER from 1964 until 2010 that is 46 years of hard rock I wrote that on my shirt when I graduated from primary school I have it on my phone and I hear it EVERY DAY they also know what is going on in the world from the songs wind of change and under the same sun and more
Scorpions is great! It should be at least at top 10! Rock You Like A Hurricane, Still Loving You, Blackout and many other great songs. Surely one of the best rock bands of all time! Klaus has a great voice and the other members of the group are great as well!

A band with such high variations. Think about it. It's a band with heavy metal songs like rock you like a hurricane, sting in the tail and also jazz songs like lorelei. Definitely they are the best that has rocked us all. They deserve to be in the top 10. Guys please vote for the scorpions
I strongly disagree with this, the scorpions may not be the best but they were legends. Having a 40 year run, with all sorts of hits along the way is phenomenal. Also Klaus can still sing just about as good as he could before his operation. And Rudolph and Klaus are the only two original members to be on every album shows their dedication and contribution to the music world. This band will always be a legend for everyone, Schenkers brother also had a pretty good band as well. - Strife_Rein
I'm so glad my dad exposed me to music like this while growing up. The Scorpions are legendary, they're on my top five rock groups. Klaus Meine has the most incredible voice, it's crystal clear and rings out like a bell. The Scorpions truly stand out thanks to this man.
SCORPIONS IS THE BEST ROCK GROUP! SCORPIONS IS THE BEST ROCK GROUP! KLAUS Maine FOREVER! SCORPIONS IS THE BEST ROCK GROUP! KLAUS Maine FOREVER! SCORPIONS IS THE BEST ROCK GROUP! KLAUS Maine FOREVER! SCORPIONS IS THE BEST ROCK GROUP! KLAUS Maine FOREVER! SCORPIONS IS THE BEST ROCK GROUP! KLAUS Maine FOREVER!
Scorpions are legends!! They inspired many bands today and over 35 years and 21 albums, they are STILL kickin a** LIVE and showing us why Scorpions got a sting!! RAWK ON!!
In my opinion, one the top 5 band around the world, they are deserving much more than 25 place, rock you like a hurricane, still loving you and others are the landscape for my hearing, and that performance with Berlin philharmonic orchestra...
Best Rock Band in the world. They appeal to the broadest section of cultures not just American or European. I love all of their songs there is not one song I don't absolutely enjoy. Those that do not like the Scorpions probably have not actually listened to a Scorpions song.
A great band that rose to greatness in the USA in the 1980s but they will never be taken seriously as more than another hard rock band that emerged with some success in the 1980s, had a few hits and fizzled out. They just aren't classic enough to rise to the top of the list. I like them. - frankmartin
SCORPIONS IS THE REASON THAT I LISTEN ROCK MY FAVOURITES SONGS 321, RAISED ON ROCK, WHEN YOU CAME INTO MY LIFE, IN TRANCE NO, ONE LIKE ONE YOU, WIND OF CHANGE, STILL LOVING YOU AND LOVE WLL KEEP AS ALIVE
I WAS NOT EXPECTING THIS... This is the amazing band.. Should be at top 5... This is the best rock band... The albums were greatest hit man... The beat of this song,.. Amazing.
Top 30? Are you kidding' me? This band is epic! One of the most consistent band, they have great songs such as Rock You Like a Hurricane, Blackout, Wind of Change, No One Like You, etc. This is the real Rock band!
Number 10 this is the shame they are the greatest rock band ever exist. Long life klause he is more than great. Simply they are unbreakable
I'm a 17 year old girl who loves music of 80s 60s 70s as hell and I'm not gonna say scorpions it better than queen, damn they should be upper. The ballads of scorpions are so amazing. And there are bands down here better than some up there. Who is voting!
How can the scorpions be this low? They are better then 98% of the bands on this list. They have outlasted and outplayed most of the bands in this list also. Not only that, but if you ever saw the scorpions in concert youd see that they don't need any technology equipment to sound just like their albums. They did an acoustic set that was amazing to say the least, no other band could pull that off. Period. The Scorpions were totally overlooked and underrated due to the fact they werent American or british.
Best forever! I love songs: Rock you like a Hurricane, Still Loving You, Send me an Angel, Wind of Change. Before I didn't liked rock music but Scorpions changed my mind.
Related Lists
Best Songs on Scorpions's Animal Magnetism