Skillet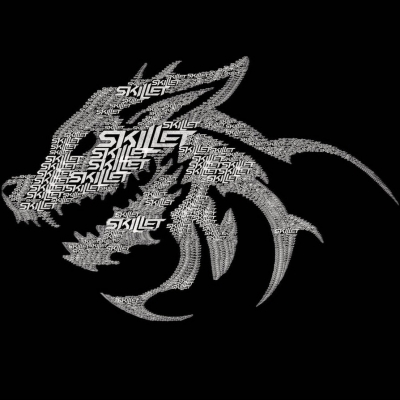 Uploaded by Mumbizz01
Info
Skillet is an American Christian rock band formed in Memphis, Tennessee in 1996 and based in the United States.
Comments
Top
Popular
Newest
Skillet is the best rock band ever. To anyone who disagrees I have this to say: I will hunt you down!. If you go to Google and type in "Bad Skillet Song" Google will not search for it because it knows that one does not exist! I encourage people to look up the songs Hero, Awake and Alive, Monster, Comatose, Whispers in the Dark and Better Than Drugs - tackler90210
How the heck is ABBA above SKillet?! Some of these others I can see for their classic appeal, But Seriously!? ABBA?! You want rock without swearing or issues that are rather controversial, such as with Rise Against, listen to Skillet. They are highly talented and experienced in their music. BEST BAND OUT THERE!
Great classic rock sound and amazing lyrics. They also have a clear and awesome mission- to reach out to people in need. This makes the band very unique, in a good way. The fact that they're focused on their fans instead of their fame is proof of the commitment of the members of this band. Skillet is by far my all time favorite band.
This is the best rock band by far.
It is a very versatile band who sings song of almost most of the genres including rock, christian rock/metal, grunge, symphonic metal, alternative rock,
Nu metal and others.
To those out there who would call themselves "Skillet Haters" I am going to hunt you down! I invite all of you to listen to Hero, Awake and Alive, Comatose, Better than Drugs and Monster. If you go to Google and type in "bad skillet song" Google will not search because it knows that one does not exist! - tackler90210
Skillet is definitely the best band ever! The guys and the girls are all amazing at singing! If you have never heard a Skillet song ever then I suggest you open a new tab search up skillet and listen to their songs! I will be waiting for your votes!
It just boggles my mind that kids of this generation listen to and fallow talentless hacks like Justin Bieber, nicki minaj, and Miley Cyrus. and half the songs they sing aren't even kids songs! KIDS SHOULD LISTEN TO SKILLET! Skillet is the perfect band for people of all ages. kids will be have more good influences from skillet than from jistin Bieber, nicki minaj, Miley Cyrus, and all the other talentless hacks.
They're like the BEST rock band of all. Love all their songs they're all so awesome. And seriously? Why are they this low? They should be #1. My favourite skillet song would probably be monster or awake and alive.
These guys have the best music I've heard! Comatose and Alive are awesome albums! I know that a lot of guys say that some band deserves to be on the top ten, but this definitely does! Combination of male and female voices are great! Go check 'em out!
Skillet is the best rock band of all time. Album AWAKE AND ALIVE is the best album in the world. Guys you must listen that band because they are the best. They are awesome!
Their music has inspired me a lot! The first song I heard from them was Monster it took me 3 days to find the glorious band that understood how I was feeling inside
This band does NOT deserve to be number 52! They deserve to be at least number 5! John and Jen's vocals, the lyrics, Korey's keyboards, Seth's solos, and Tate and Jonathan's string playing are all awesome! Go Skillet!
One of the worst bands of all time. I hate it so much, shouldn't be ahead of Police, Cream, the Clash, or any other real rock band. Anyone who thinks this band is better than the Police needs too reconsider a load of things.
Last time I checked, they were in the upper 100s. Good job on this list people. Skillet is amazing, hands down one of the best rock bands today. And all they do, they do for Jesus, unlike most of these. Skillet forever!
Skillet. An awesome band with super meaningful lyrics. Even though I don't like one song from them. Still, they are awesome! Have you heard songs like Comatose? That song is awesome! Definitely recommend it. If you don't like it, it's just your opinion. - MissRWBY202
Skillet is awful. Only dumb people (who wouldn't know what rock is if it beat you up) like it. THEY CAN'T BLOODY SING! THEY JUST SCREAM LIKE A DYING HORSE!
54?! THIS IS AN OUTRAGE! Skillet is the BEST rock band on earth! VOTE PEOPLE AND VOTE THIS BAND THEY DESERVE IT MORE THAN EVERY OTHER BAND ON THIS LIST!
John's father never allowed him to listen to anything with drums in them when he was a kid. Then he started with rock, followed by hard rock, industrial metal, nu-metal etc. BUT NOW HE IS THE BEST Christian METAL ARTIST ON THE LIST!
That motivates me a lot! God bless you, John!
Seriously, No comments needed for this band...
Who puts christian rock and awesome classicals plus that awesome strumming of guitar?
BEST Band Ever on this Earth... Just love their songs... Comatose, Monster, Awake and Alive are the BEST I've ever heard...
An amazing band! Not only the fact that their Christian but also because every one of their songs is cool!
GREATEST ROCK BAND EVER GOT GREAT DRUMMER GREAT SINGER AND ALSO COOL GUITARIST
Best band in the world. I have all their albums. All of their songs are all so awesome. Thank you.
Skillet above Radiohead, Evanescence, Eagles and System Of A Down? Who are you kidding? - Uchiha_123
How could you! How could you! How could you love me? Open wounds is so awesome! Listen and you'll vote!
Related Lists
Best Skillet Songs
Best Skillet Albums
Best Songs From Skillet's Awake
Best Songs From Skillet's Comatose