U2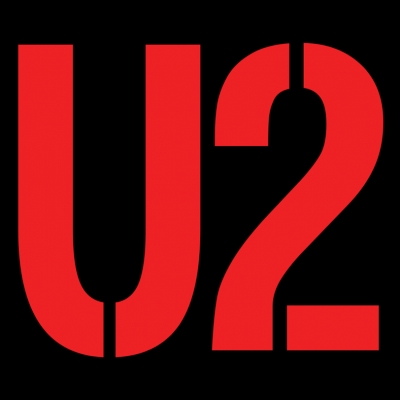 Uploaded by BKAllmighty
Info
U2 are an Irish rock band from Dublin. Formed in 1976, the group consists of Bono, the Edge, Adam Clayton, and Larry Mullen Jr. U2's early sound was rooted in post-punk but eventually grew to incorporate influences from many genres of popular music. Throughout the group's musical pursuits, they have ...
read more
.
Comments
Top
Popular
Newest
It's hard to argue the case for U2's greatness, primarily because of their HUGE popularity. Artists that are this big are usually pretty dismal quality wise with the odd obvious exception. U2 is the foremost of these exceptions - they are possibly the greatest rock band of all time and definitely the biggest. A lot of people don't like them because of this massive success, but they achieved it on the back of genuinely original, transformative music. No one sounds like them ( although they certainly try ) and their positivity and power stands out a mile amidst the general sea of anger and depression of most modern music. I love them regardless of how much money they make - if all " big " acts were this fantastic I would live full time in the mainstream.
20th? They should be top FIVE. They are in my opinion the second best ever behind the Beatles, just take into account all they have done over the years AND ARE STILL DOING TODAY! U2 is generally agreed upon as one of the best live bands ever, almost universally agreed upon that they did the best Superbowl halftime show ever, in my opinion they have consistently the best lyrics of any band ever, their songs aren't just the shallow stuff you can find from any other band about "I love her, bla bla bla" they all have deep meanings way beyond that like Beautiful Day and Walk On for example. And U2 is by FAR the most talented classic rock band still playing today, and they are still really good unlike other classic rock bands who still attempt to perform like The Who and The Rolling Stones. And they are still MAKING good music too, there are several good songs on their new album Songs of Innocence which just came out last year.
Perhaps the most consistent, ambitious, curious, creative and all-around quality musical act to ever grace the music world. I can't even fathom why they're so low on this list - the number one spot is far more appropriate. There has never been a band quite like U2 - they defined their own sound as soon as they emerged, and have continued to pursue ambitious musical feats throughout their ongoing career. In essence, they've revolutionized Rock music. Almost every band that emerged after U2 have taken an influence from them in some way. So long live U2 - the revolutionaries of Rock N' Roll.
I've always thought that U2 was one of the greatest bands of all time. I don't understand how it could drop all the way down to 34. To me it's worthy of being a top ten band because of songs like with or without you, where the streets have no name, sunday bloody sunday, one, and albums like achtung baby.
One of their first songs, 1983's "Sunday Bloody Sunday, "commemorated the slaughter of civilians during upheavals in IRA-embattled Ireland. The band was also prominent at the Live-Aid (for Africa) concerts in 1985. Bono, the lead singer of the group, remains a social activist on the world scene, visiting trouble spots with the regularity of a United Nations ambassador. Of course, U2 has written ballads too, perhaps most prominently "I Still Haven't Found What I'm Looking For," featured on their album Joshua Tree, rated number 15 on VH1's list of the 100 Greatest Rock Albums of All Time, compiled in 2001. If any rock group lasts as long - or even longer - than the Rolling Stones, it may be U2.
Really? U2 this far down? Get a grip people. Multidimensional, always originating and evolving. Rock bands should be defined by their live performances, and no one is better live than u2. Every album has 2-3 stand out tracks. Who else has songs of this quality in their back catalog. Out of control, new years day, October, 40, mlk, unforgettable fire, bad, with or without you, running to stand still, streets, sort of homecoming, all I want is you, when love comes to town, one, stay, moment of surrender, kite, sweetest thing, babyface. My fingers are tired and I have only just started.
Since All That You Can't Leave Behind the band has become more and more what their fan base wants ( expects? ) them to be. Nobody does U2 better than themselves, but I sometimes wish they would throw practical thinking to the wind and not think about the commercial market at all. Each recent album has about 7 or 8 songs I love on them but also some obvious attempts at trend following that, in my opinion, stand out glaringly. If they are going to go in the direction of their "classic sound", go all in and don't dilute it with sops to the popular sounds of the moment. They are leaders, not followers! Still one of the greatest bands of all time.
Sorry, ridiculous list. U2 at 19, 20? The only band to win the Grammy for Album of the Year twice. Record number of Grammy wins. Biggest band in the world for four DECADES. Hugely influential in musical style - POP, Achtung Baby, Joshua Tree setting the scene for following music for years to come. All this list shows is how little the internet "music fans" actually know about music. Ask anybody actually working in the music industry who the best Rock Band of all time is and you'll get a totally different list. U2 below Green Day, Iron Maiden, Rush, Aerosmith etc.? You're having a laugh. Ask anybody with even an ounce of music knowledge to name 10 songs from memory from any other band on this list and I'd bet good money they can't.
U2 is me and my father's favorite band and I have loved this band since I was 3 yrs old! This band is very awesome and great! What person would hate U2? People who do not like U2 missing one of the greatest rock bands of all time! I would rely and never lose hope in them as the best rock bands of all time! I will never give a doubt and I would always count on U2! Plus they had a lot of record-breaking achievements:most grammy's and had the largest world tour that was the 360 and teenagers are going wild on U2! The first few times I heard this awesome band this simply became my favorite band!
U2 is basically the biggest rock band out there right now. They have known how to adapt their sound every time, changing all their music a several times, reinventing! What makes them even bigger is the thing that although their have been reinvented quite a few times, their music is always good (except in the album Pop... ). They should be the number one of the list: With or without you, Where the Streets Have No Name, I still haven't found what I'm looking for, Pride, the Unforgettable Fire, Sunday Bloody Sunday, New Year's day, Vertigo, Beautiful Day, City of blinding lights, Walk On, Unknown Caller, Moment of Surrender... Someone can reach them, but no one can be better!
Its painfull to see U2 on the 20th place when 30 seconds to mars is 15th place! All I know is that people can't describe what 30 seconds to mars is because people who enjoy that thing have no idea what music really is.
But, we can all describe what U2 is! U2 is a band that belongs to the top 10 of the bands of all time. U2 is a group of musicians, composers and writers that already leaved a legacy of incredible pure quality that nobody ever will be able to forget! Because we all will always remember U2 musics as those years when good music was made! That's what is required to be one of the best bands of all time, not being killed by the time. I never forgot "sunday bloody sunday" but guess what its from 1983! ITS INSANE... and I don't even remember already the music that is a hit from 30 seconds to mars that just played on the radio 30 seconds ago! Maybe that's the meaning of 30 seconds.
What is this " they are no good after 2000 " line of thinking? SO many classics since then - Beautiful Day,Walk On, Sometimes You Can't Make It On Your Own, City Of Blinding Lights, Magnificent, Breathe, Every Breaking Wave, Iris, and many, many more. Even their outtakes from this period are great - listen to songs like Mercy and Window In The Skies, stone cold great songs.
Greatest band ever on so many levels. Still playing at the top of their game with all the same members - no one else from their era can claim that. From a country with so many truly great musical artists they sit at the very pinnacle. Good luck picking a best song or album - I can't!
The best band in every way. They have Bono, the greatest singer songwriter of all time, they have The Edge, greatest guitarist ever with an outstanding use of effects, they have Adam Clayton, the greatest ever bass player (did the Mission Impossible theme), and of course Larry Mullen, who's lack of expertise has helped him develop a unique style like no other. Listen to 'Where The Streets Have No Name', a brilliant showcase of all of these talents.
Unquestionably the greatest, most influential band of the " modern " era. Have achieved massive success with their own unique, individual sound without any cliche top ten type hits, a truly amazing feat when carefully considered. Really in their own category in so many ways, and STILL releasing music worth hearing many decades into their career with all four members still on board. Only Radiohead are their peers, the dark side to their light.
I understand the people like &quotThe Doors,&quot and that's all well and good. However, if you look at U2, they are simply superior. Look at their tours- 360, which is arguably the greatest tour by any band ever, Vertigo, 3 x Popmart, and so much more. Conceptual geniuses who both put on shows and put out songs, U2 is a band of equals. Each member is phenomenal in their field, simply genius, with Bono leading the pack. And who is better than Bono? Seriously- Who? Few rock bands have a lead singer with really great voices. Guns and Roses, Metallica, AC/DC... None of these lead singers actually have voices that could be compared to the likes of a solo singers, like Whitney Houston. True, it isn't actually necessary to have a great voice when in a rock band- so much of it is just the lyrics and the instrumentals, especially guitar. U2, however, has everything. With moving lyrics, great rhythms, beautiful guitar sections, and one of the best voices in music, it is difficult to see how ...more
U2 have developed and maintained a distinctly recognisable sound, with emphasis on melodic instrumentals and expressive, larger-than-life vocals.
Bono has nurtured his falsetto operatic voice and has exhibited a notable lyrical bent towards social, political, and personal subject matter while maintaining a grandiose scale in his songwriting. He's a musical genius. His song writing skills, his beautiful vocals, his stage presence combined with The Edge's amazing guitar playing make U2 the best band of all time. Not to mention they have been together for 36 years, and now have 3 album projects on the go. Please! These guys deserve to be on top of the list
I've been a U2 fan since the beginning, they have stood the test of time, continually bringing out new albums with a freshness to them, amazing on tour probably the best if not one of the best, so many classic tracks too many to mention make them for me the best rock band in the world but each to their own. People who don't like U2 simply don't like them because of the political side and not their music I say to them look beyond what you don't like about them and listen to the best ever..SIMPLE..
Hands down, U2 are top 5 and arguably top Rock band of all time. The facts and numbers will show it. More sales, creative longevity, awards and following than any other Rock band. My guess is that they are so mainstream popular that they are a watershed. You either love or hate U2. Downgrading on this list is probably all trolls hating on U2 for dropping free music in their iTunes.
Best Band To Have Ever existed. Songs like with or without you, sunday bloody sunday, all I want is you, walk on are the best songs I've listened to. Bono's voice gets you like anything. The music sends chills down your spine, the lyrics go deep in your bones and you realize what you had been missing all these years. They are like the best addiction. You get hooked and you don't want to give up ever! You just wish to go down your grave with one of their songs. They should be number one. Spreading quality music since 1976.
-A die hard U2 fan.
One, I still haven't found what I'm looking for, where the streets have no name, the unforgettable fire, ultraviolet, bad, with or without you, sunday bloody sunday, pride, stay, all I want is you, new year's day, tryin to throw your arms around the world, beautiful day, vertigo, elevation, lemon, numb, red mill town, bullet the blue sky,

How many great songs does Nirvana have?
No one has a comparable career of greatness - a rare case of the biggest band in the world also being the best. Belongs in the same league as The Beatles and Led Zeppelin, and still as good as they ever were.
U2 should be top 5. They have an unmatched sound. They have had bad releases like rattle and hum and come back with a masterpiece like Achtung Baby. Lyrically, there is nobody like them. Some people don't like Edge's minimalist sound but it is unusual and fits every song. If they keep making quality releases into the future they should be in the same air as The Beatles and The Rolling Stones.
Think very well about u2... They have 30 years of formation, the same members as 1980 and the message from their songs: the universal love.
Remember the "Joshua Tree", or "The Achtung Baby", and then vote on your favourite band.

U2 should be 1st place because they are still playing, breaking records, like the 360 tour, with 22 Grammys. You really need to update this website! I can't even name one song that I hated! They broke the record for the Biggest stage and highest gross in any tour of all time in the 360 Tour! With almost every concert sold out!