Van Halen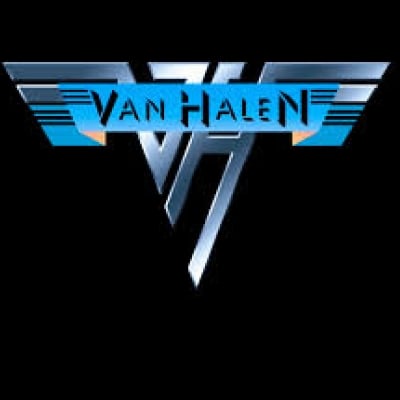 Uploaded by DueslistofX
Info
Van Halen is an American hard rock band formed in Pasadena, California, in 1972. From 1974 until 1985, the band consisted of guitarist Eddie Van Halen, vocalist David Lee Roth, drummer Alex Van Halen, and bassist Michael Anthony.
Comments
Top
Popular
Newest
Really, twenty four? How, just tell me how. Van Halen deserves to be higher, at least in the top ten. They were the first band to combine heavy metal with hard rock, and truly produce their own sound. If their first album was their only album they would still be in the rock, and roll hall of fame. Here's one name for you... Eddie Van Halen. Him alone is one reason why they should be higher. Eddie is arguably the best guitarist in history. Just listen to Eruption sometime, or even Runnin' With the Devil, Panama, Mean Street, or Light Up the Sky. 194 is an album that did not only change rock history, but also pop music with its synth, and songs like I'll Wait, Jump, and even the instrumental piece 1984. Just tell me why they aren't number one.
Van Halen is one of the greatest, most iconic American rock bands. They're the only 80s hair metal band (with the exception of Guns n Roses) that actually had the talent and songwriting skills to back up their egos. They are instantly recognizable. Eddie was a pioneer of shredding and had a unique tone that was impossible to match (he had a melodic shredding technique that no modern rock band has been able to mimic, with the exception of maybe Tremonti). Alex and Michael had an awesome, heavy, rocking rhythm section (which helped contribute to their relaxed, but heavy sound). And David Lee Roth's (and later Hagar's) voice helped tie everything together to create the greatest party music of all time (nothing new can touch it). Van Halen needs to be up with Aerosmith, Metallica, and the Eagles as one of the best American Rock bands ever.
Eddie van halen is one of the best guitarists out there.
David lee roth is a great front man with a lot of talent and a great voice.
When alex Van Halen plays hot 4 teacher, it sounds like there's 4 drummers.
Michael anthony can play crazy bass and at the same time he has a great back up voice. When you place them all together in a hard rock band this is what you get... Van Halen, the greatest band ever
This band should be number one lol. Hits: Runnin' With The Devil, Eruption, You Really Got Me, Ain't Talking' 'Bout Love, Jamie's Cryin', Dance The Night Away, Beautiful Girls, And The Cradle Will Rock... Everybody Wants Some! Mean Street, Unchained, Where Have All The Good Times Gone, (Oh) Pretty Woman, Dancing In The Street, Jump, Panama, Hot For Teacher, I'll Wait, Why Can't This Be Love, Dreams, Best Of Both Worlds, Love Walks In, When It's Love, Feels So Good, Finish What Ya Started, Black And Blue, Poundcake, Runaround, Right Now, Top Of The World, Can't Stop Lovin' You, Not Enough, Humans Being, Without You, Tattoo, and She's The Woman. You familiar with any of those songs? You probably know Jump well.
Edward Van Halen pioneered the modern style of guitar. But lets not forget the rest of the band's overwhelming talent. David was great in the albums and Sammy rocked the shows. Van Halen has changed the way we view rock and should be respected that way.
Come on Van Halen #49, Wake up America. Hello, Jump!, Running with the devil, You Really Got Me, Hot For Teacher, Panama, Eruption which is definitely one of the guitar solo songs of all time. Van Halen should at least by top 10 maybe even top 5
One of the best Innovative Rock bands ever down this low? Pathetic. I would like so see another vabd be able to a frontman/lead singer change like Van Halen did and still be as successful. Disgraceful this list is.
HEY HEY HEY WHADDAYA MEAN #38!? They've got a fast ass guitarist, fast ass drummer and I actually like diamond dave! Screw wolfie though, haha, he sucks, mike is great though! But REALLY? #38?!? There is no hope for humanity.
What! Van halen would smoke everybody abover them. Live shows album sales guitar solos beats wicked bass slaps and the best guitarist ever and you put them #51. Bs man do it again and properly. Van halen top 10 for sure
Why isn't van halen number one? What happened to real rock come on! These people are crazy! 52 I would rather die did these people know that they sold 10,000,000 albums world wide! Wife prepare me a pistol.
It is so hard to describe the love I feel to this band. Since 2010, Van Halen has been my favorite band ever! Whoever sings or plays the bass doesn't matter, the spirit of Van Halen is still there to today. I love ALL their songs and they all make me wanna Jump ;) That's the least I can say about them!
Severely underrated on this list... They have so many hits: Eruption, Runnin' With the Devil, Jump, Jamie's Cryin', Dreams, Right Now, Ain't Talking' 'Bout Love, You Really Got Me, Dance the Night Away, etc. you could literally go on forever naming their songs. David Lee Roth and Sammy Hagar are both great plus they have a top 3 guitarist in Eddie. It is a travesty that they aren't higher on this list. They should definitely be in the top 15 at least. - DMacLean15
You see most people think Van Halen is great just because they have an amazing guitarist in the band (one of the best! ), but they were ahead of their time by a long time. I think Van Halen as a old school rock band rather than a hair metal band. The inspiration they have given to so many people is unbelievable, and to sell so many Albums! Van Halen is like that underground pop culture that is waiting to come out in the 21st century!
How in the world is van halen this low?! They were incredible, and the fact that they could change lead singers and still be good is awesome. They need to be top twenty at least.
Van Halen kicks more ass than any band ever! The first six albums done with David Lee Roth kick more ass than any band ever! Now don't get me wrong... There are many other bands that are great (many already appear above here) but how can you beat the best rhythm section there ever was combined with the most incredible frontman the world has ever seen? This is the only band who can take my bad mood and turn me into god.

When I listen to Van Halen I feel like I can do anything.
My body feels lighter, I feel freer. Van Halen is a drug in and of itself, and I am forever addicted.
Van Halen are just one of the most influencial bands in rock! With Eddie's technique introducing the amazing hammer on and pull off's who can't deny Eddie is one of the best guitarists of all time, mixed with Roth, an all round entertainer
This Band Should Be In The Top 3. Seriously. Eddie's Crazy Guitar Riffs, David Lee Roth's Adrenaline Filled Vocal'.. Plus And Amazing And Young bassist Wolfgang, And One Of The Best Drummers, Alex Van Halen,
Van Halen needs to be way farther up people it's Eddie and David for goodness sakes. I mean they were kinda epic when Sammy was in it but still.
WHY IS VAN HALEN AT 30? THIS SHOULD BE IN THE TOP FIVE! Van Halen's "Panama" and "Ain't Talking' 'Bout Love" rocks. Who ever put Van Halen on this spot has no absolute taste in music. - airplain313
Best singer, greatest guitarist without a doubt. the deserve to be in the top 10. Green Day sucks they don't deserve to be on the list at all
I'm a 14 year old and I'm in LOVE with Van Halen and their music. I have everything from van halen flip flops to 51/50 phone cases. Eddie Van Halen=best band of all time
So powerful and energizing I had thought nothing could be, until I heard them! I was dazed with such thunderous beat and Dave's very potent voice. I really adore their music, they're just perfect! - apouroiselle
What!? Van Halen so low on the list. You gotta be kidding me! The greates rock band ever with Eddie revolutionizing how guitar is played and David as the best front man ever. They changed singers and still produced amazing rocking songs. They should be in the top 10.
Van Halen is only 29th? Seriously? There are bands that are just plain not talented compared to Van Halen that are higher on the list. Eddie Van Halen, best guitarist if all time, with the best guitar solo of all time.
Just listen to "Jump" or "Ain't talking 'bout love" or "Eruption" and you'll notice how these songs are timeless. Van Halen is my favorite band.