The Who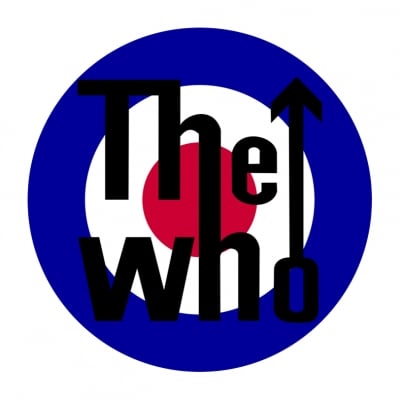 Uploaded by BKAllmighty
Info
The Who is an English rock band formed in London, England in 1964 . The members are Roger Daltrey (lead singer), Pete Townshend (guitarist), John Entwistle (bassist), and Keith Moon (drums). They are best known for their live performances and hit songs Baba O'Riley, My Generation, and Won't Get Fooled ...
read more
.
Comments
Top
Popular
Newest
This band has been around since the Beatles and the Rolling Stones and is definitely a major force in rock.

From classics such as Baba O'Reily, Won't Get Fooled again, My Generation, Magic Bus, My Wife... The list can go on! Besides that they have made two rock operas (Tommy and Quadrophenia) which are masterpieces on their own.

Also, the members of the band are LEGENDS. Pete Townshend, one of rock's greatest guitarist and composer of the majority of their songs? Roger Daltrey, who is known for his soulful voice that is still wailing during their concerts? Keith Moon, the Moon on the Loon, a drummer who was ahead of his time? And even John Entwistle, arguably the greatest bass player EVER?

They were (and still are) revolutionaries in music, so they deserve a higher spot. You won't regret it.
A great rock 'n roll band is one that not only releases a series of classic timeless music but one that has proven themselves touring endlessly year after year. This makes a great rock band, not just a great studio band. There are enough bands out there that fit this category that you could have four or five Top 10 lists. You take Nirvana for instance. Take Nevermind out of the equation like it never existed and what do you have? a relatively unknown unremarkable band from the 1990s. The Who have a long list of remarkable classic songs and at least three all time great albums in Tommy, Who's Next and Quadrophenia. The Who are admired not only for the legacy of music but also for the musicians they are. The Who is rock royalty, not just a band that is known purely as band that is great because they released one all time best selling album. I always said that the bands that should be honored before all others in the Rock and Roll Hall of Fame should be the ones that existed in 1950s, ...more - frankmartin
A lot of good bands on here but the genius of Pete Townshend made/makes The Who the best. Check out an often overlooked Quadrophenia album. Who can ever forget the drumming of Kieth Moon? The bass of Entwistle and the See Me Feel Me voice of Daltery. What a band! I agree there never has been a better live album than Live At Leeds as the band was so tight for those shows. At their peek back then. Oh and those jump suits Pete wore. Anyone who likes the who should search engine Pete Townshend and listen to his solo stuff as there are some real treasures to be found. They should be higher up but I don't think they really tried to be at the top as they never sold out back then like some others did. Rest in peace Kieth and John!
I am thirteen, I'm glad (most of them) didn't die before they got old. They are not only my favourite band, but also, in my opinion, one of the most influential bands to not only British, but worldwide, rock.
Sometimes I'll hear TOMMY, LIVE AT LEEDS, WHO'S NEXT, or QUADROPHENIA and think, "Yeah, this is one of the greatest bands of all time." Roger Daltrey is one of my favorite rock singers, John Entwistle one of my favorite bass players, Keith Moon is so wonderfully insane, and Pete Townshend might be one of the best rhythm guitar players in rock and was the musical genius behind these great rock-operas. We think of The Who as some bombastic band who destroyed their instruments after playing "My Generation," but in fact, a lot of their later work was quite thought-provoking. "Bargain" is probably one of the best examples of that, beautiful song with great lyrics: "In life, one and one don't make two, one and one make one." But man, when they rock hard, they rock REALLY HARD! - lordofthejimmy
Their great song list is the deepest of any band. Odds and Sods is an extremely underrated album. Who's Next, Who Are You, Quadrophenia, Who By Numbers, Tommy all had Greats songs all the way through. The earlier albums: My Generation, Sell Out, and Quick One were all packed with hits. I liked their 80s stuff: Face Dances and It's hard were solid albums while they adapted to the 80s. I see them as a thinking man's Hard Rock band. Pete Townshend's insight into the human condition is perfect for deep thinker. With great musicians like John Entwistle's revolutionary bass style, Keith Moon and his sloppy but perfect drumming that will never be duplicated, Pete Townshend's powerful guitar, and Roger Daltry's commanding and beautiful voice, they will never be duplicated. This band should be number one!
I was going to vote for The Beatles to put them back on top (sorry die-hard Led Zeppelin fans, but they're not better than the Beatles - they will never come close to being better than the Beatles (and I love Led Zeppelin)) but I saw bands like Linkin Park, Green Day, and Avenged Sevenfold ahead of the Who and I had no choice. By the way, the Who at 14 is too low. I know people always say stuff like this, but for these guys it's the truth. The Who to me in my unbiased opinion are the second greatest rock band of all time. My top 5 consists of 1. The Beatles 2. The Who 3. The Rolling Stones 4. Led Zeppelin 5. Queen. The best rock band relevant to today would have to be the Foo Fighters. Seriously people, let's get the Who into the top 10 where they belong.
The Who dominated rock music from 1969 with the release of Tommy to headlining Woodstock, also in '69, to Live @ Leeds in 1970, then Who's Next in '71 and finally Quadrophenia in 1973. No one could touch them. They were known as the 'greatest live band' but also put out great albums. Entwhistle & Moon are consistently ranked within the top 3 musicians with their respective instruments and Townshend wrote as well or better than any two-man team around. Daltrey was made to sing his songs. Need more proof as to their musical complexity? Know many Who imitators?
They are still a legend today with amazing songs that are still listened to and enjoyed by all ages. They explored so many different styles, and likewise Pete's guitar work was like no other, though he, due to the style of their music, was not able to show off like some others of his time, wasn't able to hold ten minute solos he still accomplished wonderful riffs and great beats that had the perfect balance of simplicity and complexity. Likewise he was the first person to smash a guitar, something that many other great guitarists have done on stage, that trend was set by Pete, and he and Roger just closed the Olympics, how's that for longevity.
A band with five masterpieces in a row, the greatest bass player, greatest drummer, most visionary songwriter, and the archetypal male rock vocalist. You figure it out. Beatles most influential, The Who simply the greatest.
Overall the best band ever and will prove to be so in the fullness of time. The Beatles? Clearly the most important but so much of what they are remembered for was down to George Martin. The Stones? Incredible band and songbook but musically not up there with The Who (esp. Jaggers vocal). Led Zep? Awesome really but you can get bored of listening to them. Floyd? Ditto but more so. If I was stranded on a desert island with only one band to listen to until I died, The Who who be it. Sheer musical brilliance. Plus many other reasons besides (rock innovation, live performance 2nd to none, iconic image etc. ) '68-'74 in particular but plenty else to discover outside of that. Sorry but most of the others in this list don't rate a mention.
The greatest rock band of them all. Spanned the decades with great singles (My Generation, I Can See For Miles, Magic Bus, Who Are You), great albums (Tommy, Who's Next, Quadrophenia, Endless Wire), and spectacular concerts (Monterey Pop, Rock 'n' Roll Circus, Woodstock, Isle of Wight, Live Aid, Concert for New York City, Live 8, Glastonbury). No other band was so extraordinary both in the studio and on the stage. Smashed guitars, overturned drum kits, wrecked hotel rooms, windmill strums, microphone whirls, and FANTASTIC music.
How can this band be 24th? As long as the who's in the top 10 it's debatable, but below that is nonsense. Journey at #1? Why, because they had one excellent song? Metallica's #2, because their drummer used pro tools and sucks live? All of the who's members were considered as some of the best people to ever play their instrument. They were also one of the last bands to effectively incorporate blues into their rock. - shallowcal
So lemme get this straight! You have linkin Park, Tokio Hotel, X Japan, Avenged Sevenfold and 30 seconds to Mars in the top ten but the Who... THE WHO is on number 37... WHAT. THE...? Pete Townshend is one of the greatest guitarists and songwriters of all time, Keith Moon easily one of the best drummers, And Roger Daltrey's vocals were kickass! Also, listen to their rock operas! Tommy, Who's Next, Quadranophobia, My generation and Who are you? Are legendary albums!
By any metric, The Who are the greatest ROCK band to ever exist. Incomparable in power and ambition, they created and stand on top of a summit that all other bands of ambition aspire to. Pete Townshend is the best composer rock music has ever seen - the perfect meeting of abandon and intellect. Peerless.
The Who at place 10!? Below Nirvana, Guns n' Roses, Metallica and AC/DC!? I love most of these bands, but we can't be THAT fanboy who denies all the quality and influence of the big rock bands of history. How can a band like The Who be between Nirvana and Linkin Park?

To me, the big bands that must be up (not necessarily in this order) are The Beatles, The Who, The Rolling Stones, Led Zeppelin, Pink Floyd and Queen. Those are not neccesarily my favorite bands (I don't even listen to The Beatles, but I would place them first), those are the bands that deserve to be up there. AC/DC, Metallica, Rush and others are close (but not enough in my opinion). Nirvana, Linkin Park and Green Day are good, but shouldn't be even in the top 20. And where the hell is Genesis?
How is this band at 38? Are you kidding me? The only bands I can even see being argued ahead of them are The Beatles, Led Zeppelin, and The Rolling Stones. Honestly, I'd have them at #1 because of there progressive sound. A band that was always bigger, badder, and louder than every other one out there. They had the best bassist in the world (John Entwistle), a great writer, a powerful singer, and the legendary Keith Moon. Watch a live show and you'll see what I mean.
Like all the true greats, every member was essential and irreplaceable. Magic chemistry backed with the most powerful anthems ever to grace rock music, The Who are the form's apex predators. The only reason Zep are ranked above them is that they stopped at the right time.
"every person on earth probably likes at least one song by the who" are you really posting that buddy, I'm sorry you are telling me that seven, almost EIGHT billion people, like The Who. Did you whip these stats right out of your crack? "1/3 of people in the world like at least 30 who songs", probably the funniest thing I've read all day. The Who doesn't even fall into the top seventy best selling artists. The spice girls sold better than The Who for crying out loud.

The Who honestly shouldn't be in the top ten, some people might like them, but they really aren't that good. The Who needs to give up its spot in the top ten and go back like 20 spaces.
They are second only to the Beatles. The influence that they had on music is impeccable. A rock band that was not afraid to experiment. Led by the artistic and genius of Pete Townshend, who might be one of the most underrated musicians of all time, judging by the fact that people know his band, but don't know him. In the end that can be a good thing, since his band was bigger than him, but still. They are the greatest live band of all time, with the greatest live album (Live at Leeds). They have the greatest rock operas (Tommy and Quadrophenia) that were turned into movies. If not for the Beatlea, it would easily be the Who.
Who, perhaps maybe Led Zeppelin has more than 40 familiar great songs. Not the Beatles, not the Rolling stones, and certainly not most of the 18 bands listed in front of them. The Who cranked out song after song for 20+ years and changed their style along the way. They are definitely Top Five worthy along with The Beatles, The Stones, Pink Floyd, and Zeppelin.

U2? Linkin Park? Metallica? Please... They don't even closely compare to The Guess Who, CCR, CSN&Y, Heart, AC/DC, Van Halen, etc.
It's important to acknowledge the time period that this band began its legacy. The band formed in 1964. Therefore, so many bands were influenced by their music whether they knew it or not. Not only are their songs timeless and wonderful, but their discography is so versatile. They have music that stretches from pure, organic rock and roll all the way to theatrical rock operas that deliver a sense of not only strong musicality, but the ability to express with powerful lyrics.
Far more original and innovative that Led Zeppelin. Pete Townshend is a super underappreciated songwriter (even with this recognition at top ten). Great live act, great vocals, great drumming and great guitar, and incredible bass. Individually, these guys were masters at their craft, together they were a controlled locomotive crash coming at you at 100 mph.
Great live performances, all of you should see, they truly rock and roll... Great songs and guitar playing by Pete Townshend, with the incredible and unique drummer Keith Moon, wonderful bassist John Entwistle, and poweful voice of Roger Daltrey...
Completely underrated, unfortunately.
Best rock'n'roll band in history. The difference between a lot of these great groups is their live sound. The Who and Queen are on another planet. The Beatles and Led Zeppelin don't compare. The Stones are boring live (need to be stoned to appreciate) and Pink Floyd is just okay live. I have seen them all and The Who and Queen are the best. The only vocalists who I ever heard sing as loud as or louder (yes louder) than the instruments were Roger Daltrey, Freddie Mercury and Robert Plant. The only other group that compared to The Who and Queen live was Rush.