Top Ten Greatest Rock and Jazz Drummers of All Time
The Top Ten
1
Buddy Rich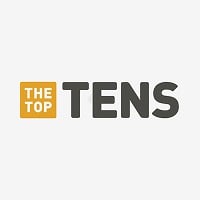 Bernard "Buddy" Rich was an American jazz drummer and bandleader. Widely considered one of the most influential drummers of all time and known for his virtuoso technique, power, and speed, Rich was billed as "the world's greatest drummer" during his career.
People keep complaining he's overrated because they think he's a showoff. News flash: You think you could play so fast and so balanced at the same time? Didn't think so.
This guy is the king of drumming. Never have I seen fast drumming go so smoothly.
The King of Jazz drumming his fast fills and amazing inspiration! - Sam_10293847
Fast, technical, inspirational, and a rocking jazz drummer! - Sam_10293847
2
John Bonham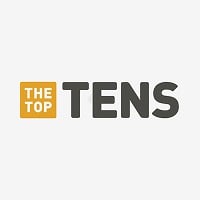 John Henry Bonham was born on May 31, 1948 in Redditch, United Kingdom. Bonham (nicknamed Bonzo) was a professional hard rock drummer who was best known for being the drummer in the band Led Zeppelin. Bonham was also one of the background singers in the band. His drumming is mainly displayed on the ...read more.
Powerful,Groovy,Rock and Roll,Amazing drums solos! No doubt that John Bonham was the greatest drummer of all time he could play anything yes Neil peart and keith moon are good but what would Bonham be like today if he was the king of the 70s he would be he king today! - Sam_10293847
Was blessed to see John and Led Zeppelin crew 4 times in the 1970-80's
truly the golden age in southern California, Living in the City Of Orange, arrived in a Airstream, Little duce coupe following us, My older brothers, 1st to build the duce coupe in Flint Michigan, 1940's
we arrived in Orange and on my 1st birthday, the month NASA was formed and the Space race was official. may17 1957 my adventure in Sothern California had begun, I went to EVERY CONCERT I COULD GET TO beginning with the 1969 Monterrey Jazz festival, at 11 I was traumatized, by the smells, the clothing or lack of, and the air was thick with wonder, voices, music, and one cool sunset, Jimi came on stage, humble quiet and then the STORM BEGAN IN MY HEART, pure terror, pure culture shock, guilt that I have done something because at the end my oldest brothers VW bus road trip, to do the SW every old city and antique store for 90 days and across
the Mojave we went again Back to mono lake up to Mammoth, Carson ...more
3
Neil Peart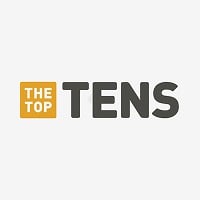 Neil Ellwood Peart, (September 12, 1952 - January 7, 2020) was a Canadian musician and writer best known as the drummer and primary lyricist of the rock band Rush. Peart received numerous awards for his musical performances, including an induction into the Modern Drummer Hall of Fame in 1983, making ...read more.
Massive Drumset and good player! - Sam_10293847
Should be at number one. was both jazz and rock drummer. - zxm
4
Keith Moon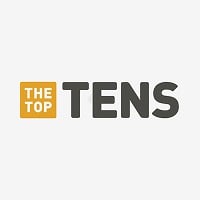 Keith John Moon was an English drummer for the rock band the Who. He was noted for his unique style and his eccentric, often self-destructive behaviour. His drumming continues to be praised by critics and musicians.
Moon The Loon always knew how to destroy his drums! Literally... - Sam_10293847
5
Alex Van Halen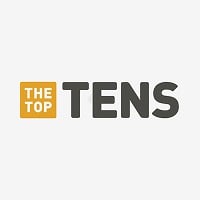 Alexander Arthur "Alex" Van Halen is a Dutch-born American musician, best known as the drummer and co-founder of the hard rock band Van Halen.
Amazing technical Double bass grooves! - Sam_10293847
6
Mike Portnoy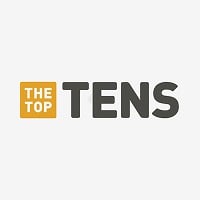 Michael Portnoy is an American drummer primarily known as the former drummer, backing vocalist, and a co-founder of the progressive metal/rock band Dream Theater. Known for his technical skill as a drummer, Portnoy has won 30 awards from the Modern Drummer magazine.
Hard rock drummer that knows his drumming experience! - Sam_10293847
7
Mitch Mitchell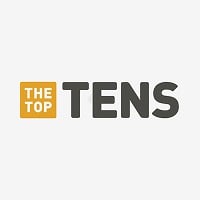 John Ronald "Mitch" Mitchell was an English drummer who was best known for his work in the Jimi Hendrix Experience.
Fast fills and great solos! - Sam_10293847
8
Dave Grohl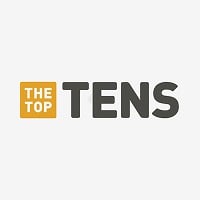 David Eric "Dave" Grohl is an American rock musician, multi-instrumentalist, singer, songwriter, producer and film director. He is best known as the former drummer of the hugely popular 90s grunge band Nirvana and the vocalist/guitarist for the alternative rock band Foo Fighters. He has sat behind the ...read more.
Hard hitting drummer and Strong Heart player! - Sam_10293847
9
Ginger Baker
Cool double Bass patterns for his kit and songs! - Sam_10293847
10
Ringo Starr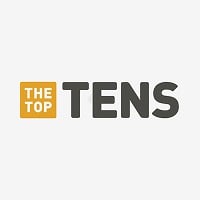 Richard Starkey known professionally as Ringo Starr, is an English musician, singer, songwriter and actor who gained worldwide fame as the drummer for the Beatles.
Great Drummer for starting beats with his right hand and fills with his left! - Sam_10293847
He wasn't even the best drummer in the Beatles!
The Contenders
11
Randy Black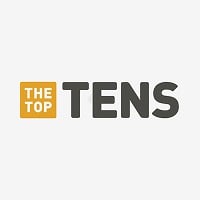 Randy Black is a Canadian-born metal drummer and recording artist best known for his stints as the drummer for Annihilator, Primal Fear, Duskmachine, and Bif Naked. He is an ambidextrous drummer.
12
Gene Hoglan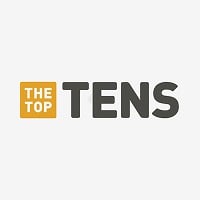 Eugene "Gene" Victor Hoglan II is an American drummer. He is acclaimed for his creativity in drum arrangements, including use of odd devices for percussion effects and his trademark lengthy double-kick drum rhythms.
13
Mike Mangini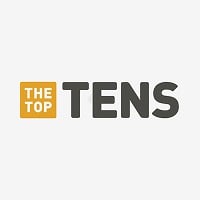 Mike Mangini is an American drummer. Since 2010, he has been a member of progressive metal band Dream Theater, following the departure of founding drummer Mike Portnoy.
14
George Kollias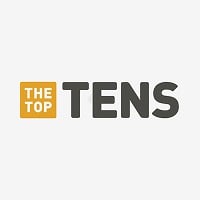 Georgios "George" Kollias is a Greek heavy metal drummer and music teacher best known for his work with American technical death metal band Nile.
15 Mike Terrana
16
Jimmy Chamberlin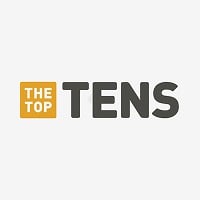 James Joseph "Jimmy" Chamberlin is an American drummer and record producer. He is best known as the drummer for the alternative rock band The Smashing Pumpkins.
17
Roger Taylor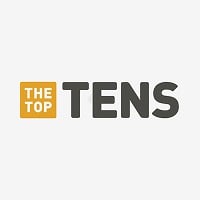 Roger Meddows Taylor is an English musician , multi-instrumentalist, singer, and songwriter born on July 26th,1949 in Kings Lynn, Norfolk. He was the drummer of the band Queen and wrote few of many hits such as "Under Pressure", "A Kind Of Magic" and "Radio Ga Ga". Despite being well known in Queen ...read more.
Is very good
18
Nicko McBrain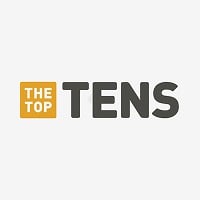 Michael Henry "Nicko" McBrain is an English musician, best known as the drummer of the British heavy metal band Iron Maiden, which he joined in 1982.
19
Cozy Powell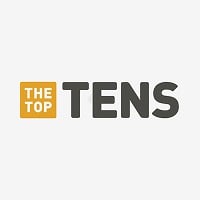 Colin Trevor "Cozy" Powell was an English rock drummer, who made his name with many major rock bands and artists like The Jeff Beck Group, Rainbow, Robert Plant, Whitesnake and Black Sabbath.
20 Terry Williams
21
Carl Palmer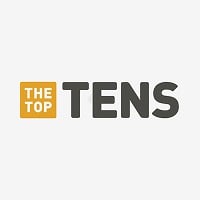 Carl Frederick Kendall Palmer is an English drummer and percussionist most famed for playing with the progressive rock bands Emerson, Lake and Palmer and Asia.
22
Elvin Jones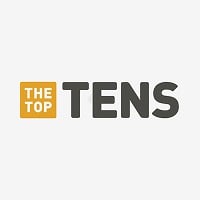 Elvin Ray Jones was an American jazz drummer of the post-bop era. He showed an interest in drums at a young age, watching the circus bands march by his family's home in Pontiac, Michigan.
Hard to call this list "Rock and Jazz Drummers" with only one jazz drummer on it.
23
Tony Williams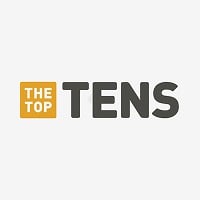 Anthony Tillmon "Tony" Williams was an American jazz drummer. Williams first gained fame in the band of trumpeter Miles Davis and was a pioneer of jazz fusion. He was inducted into the Modern Drummer Hall of Fame in 1986.
24 Art Blakey
25
Max Roach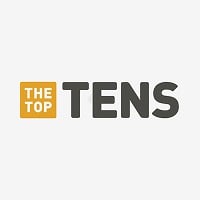 Maxwell Lemuel "Max" Roach was an American jazz drummer and composer. A pioneer of bebop, he worked in many other styles of music, and is generally considered alongside the most important drummers in history.
BAdd New Item