Top 10 Rock and Metal Musicians that are Musicians' Children
At least one of their parents is/was also a musician.
The Top Ten
1
Synyster Gates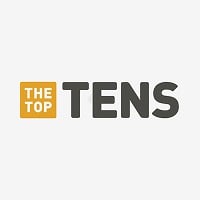 Brian Elwin Haner, Jr., better known by his stage name Synyster Gates or simply Syn, is an American musician, best known for being the lead guitarist and backing vocalist of the band Avenged Sevenfold.
2
Jason Bonham
Drummer, the son of John Bonham, Led Zeppelin drummer. - Metal_Treasure
3
John Frusciante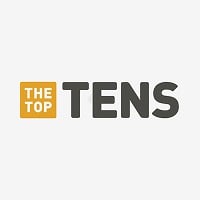 John Anthony Frusciante is an American guitarist, singer, producer and composer.He is best known for his time with the Funk Rock California based band the Red Hot Chili Peppers. He was also part of the Mars Volta, Swahili Blonde, Ataxia and more.
4
Sean Lennon
Good musician, I know him from The Claypool Lennon Delirium. - JoLeKosovo
5 Julian Lennon
6
Max Portnoy
Mike Portnoy's son also plays drums (for Next to None). Mike produced their debut album, A Light in the Dark (2015).
Max Portnoy mother, Marlene Apuzzo, was a guitarist for Meanstreak (all-female metal band) - Metal_Treasure
7
Zak Starkey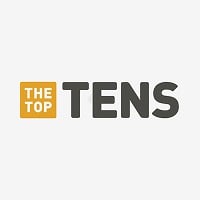 Zak Richard Starkey (born 13 September 1965) is an English rock drummer whose music career spans more than 30 years. He is best known for his work with the English rock band The Who, with whom he has performed and recorded since 1994, despite never having been an official member. He is also the third ...read more.
He is the son of The Beatles drummer Ringo Starr.
He played drums mostly for The Who (also Oasis) - Metal_Treasure
8
Dhani Harrison
His father is George Harrison / The Beatles - Metal_Treasure
9
James McCartney
Paul McCartney's son - Metal_Treasure
10
Austin Dickinson
Austin is Bruce Dickinson's first son who was the lead singer in metalcore band Rise to Remain until their break-up in 2015. Austin formed a new group, As Lions. - Metal_Treasure
The Contenders
11 Tye Trujillo
12
Wolfgang Van Halen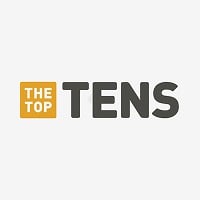 Rock/metal bassist, son of Eddie Van Halen and Valerie Bertinelli. He's been the bassist for Van Halen since 2006, when he replaced Michael Anthony. He used to play for Tremonti. - Metal_Treasure
13
Adam Gontier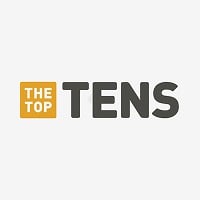 Adam Wade Gontier is a Canadian musician and songwriter. He is the lead singer, rhythm guitarist and main songwriter for Saint Asonia, but is best known as the former lead singer, rhythm guitarist and main songwriter of the Canadian rock band Three Days Grace.
His mother is a singer and a piano player. She's a big part of the reason he became a musician. - 3DG20
14
Lauren Harris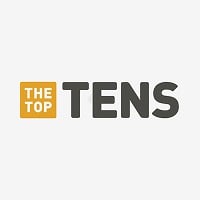 Lauren Harris is a British rock singer and classically trained actor. She is the daughter of Steve Harris, the bassist of Iron Maiden, and Lorraine Harris.
Steve Harris' eldest daughter is a singer (Steve Harris of Iron Maiden). - Metal_Treasure
15 Jakob Dylan
16
Griffin Dickinson
Bruce Dickinson's second son is the vocalist in melodic hardcore band SHVPES (formerly known as Cytota). - Metal_Treasure
17
Justis Mustaine
Justis David Mustaine also plays guitar (son of the Megaman of Megadeth) - Metal_Treasure
18
Electra Nicole Mustaine
Dave Mustaine's daughter is attempting a career in country music. Ha, surprise! - Metal_Treasure
19
John Sebastian
The lead singer of the Lovin' Spoonful. His father (also named John Sebastian) was one of the most renowned classical harmonica players in the world and helped establish the harmonica as a serious instrument. Young John, however, decided not to follow his dad's footsteps entirely and became a blues harmonica player instead. His time in the blues/folk scene of New York eventually led him to start the Spoonful. - Gg2000
20
Jay Weinberg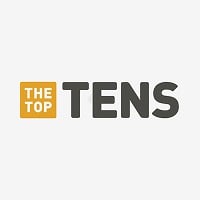 Jay Weinberg is an American drummer and the son of drummer Max Weinberg. He has played with the punk band the Reveling and toured in 2009 as a drummer with Bruce Springsteen's E Street Band, substituting for his father.
Jay Weinberg's father is Max Weinberg, who is famous for being the drummer for Bruce Springsteen and the E Street Band. Jay Weinberg is also a drummer, albeit a metal drummer. He is the current drummer for Slipknot. - Gg2000
21
Oliver Wakeman
His father is Rick Wakeman, keyboardist for Yes. He filled his dad's slot on the keyboards for Yes from 2008-2011. - Gg2000
22
Adam Wakeman
Rick Wakeman's other son, Adam is also an accomplished keyboard player who has played keyboards (and the odd rhythm guitar) for Ozzy Osbourne's solo band and for Black Sabbath. - Gg2000
23
Lukas Nelson
Lukas Nelson, leader of the rootsy rock group Promise of the Real, is the son of Willie Nelson. - Gg2000
24
Daxx Neilsen
Daxx Neilsen is the son of Cheap Trick guitarist Rick Neilsen. In a somewhat controversial move, he became the band's touring and recording drummer even though Bun E. Carlos was still an official member. - Gg2000
25
Deacon Frey
Deacon Frey is the son of Eagles singer Glenn Frey. When his father passed away a couple years ago, Deacon stepped up to take his place. - Gg2000
26
Rufus "Tiger" Taylor
Son of Queen's drummer, Roger Taylor. He's a member of The Darkness and also played alongside his dad in the Queen + Adam Lambert shows until two years ago. - Gg2000
27
Dweezil Zappa
Great guy. Frank Zappa's son. - JoLeKosovo
BAdd New Item