Top 10 Rock and Metal Musicians Who Suffered Onstage Accidents
Metal_Treasure Some live shows went wrong causing serious and painful injuries.
The Top Ten
1
James Hetfield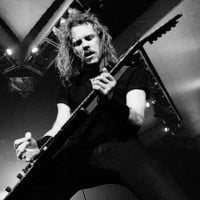 James Alan Hetfield was born on August 3, 1963. He is an American musician, singer and songwriter known for being the co-founder, lead vocalist, rhythm guitarist and main songwriter for the American heavy metal band Metallica.
He suffered a pyrotechnic accident in 1992 during a concert in Montréal, Canada.
Metallica's pyro was based on magnesium that burns at over 1000 degrees Fahrenheit that engulfed Hetfield and left him with very serious injuries.
One of Hetfield's tattoos features this accident (flames encasing the four cards). - Metal_Treasure
2
Pete Townshend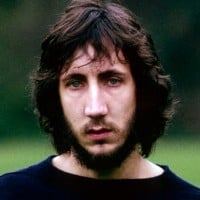 Peter Dennis Blandford "Pete" Townshend is an English musician, singer, songwriter, and multi-instrumentalist, best known as the lead guitarist and songwriter for the rock band The Who.
Also, during a gig in 1990 he pierced his hand on the axe's whammy bar while performing his trademark windmill move. Ouch! - Metal_Treasure
I can imagine how much this would suck- if he had hit the wrong nerve, he could have lost his ability to play guitar. - Gg2000
He got hearing problems after a show - the band (or Keith Moon) added too much pyro in Keith Moon's bass drum which caused a larger explosion than intended leaving band members with shrapnel wounds and permanent hearing damage. - Metal_Treasure
3
Frank Zappa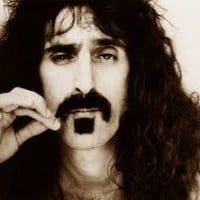 Frank Vincent Zappa was an American musician, songwriter, composer, record producer, actor and filmmaker.
2 serious accidents:
1) A massive fire accident that is described in Deep Purple's Smoke On the Water.
During the Zappa show in Switzerland somebody in the audience fired a flare gun toward the rattan covered ceiling, the place caught fire that destroyed the entire casino complex, along with all the Zappa equipment. Thank god, there were no major injuries.
2) A week later in London a fan rushed onto the stage and pushed Zappa into the concrete orchestra pit. The fall nearly killed him. Zappa sustained a crushed larynx, fractures, head trauma, and injuries covering his entire body.
These incidents led Zappa to fear that he would be murdered. - Metal_Treasure
4
Zakk Wylde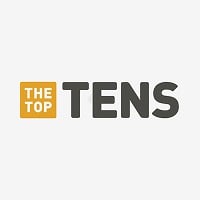 Zakk Wylde is an American musician, singer, songwriter, multi-instrumentalist and occasional actor who is best known as the former guitarist for Ozzy Osbourne, and founder of the heavy metal band Black Label Society.
This proves to those saying "he's trying to hard to be badass" that he isn't- he simply is - SoldierOfFortune
Zakk sliced his hand open on the strings of his guitar. He asked for stitches to close the wound and... finished the show splashing his own blood into the audience. - Metal_Treasure
YEEOW THAT HURTS. (*holds his own hands*) - TristGamer
5
Dave Grohl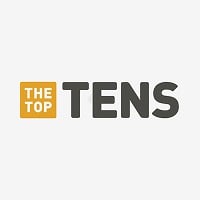 David Eric "Dave" Grohl is an American rock musician, multi-instrumentalist, singer, songwriter, producer and film director. He is best known as the former drummer of the hugely popular 90s grunge band Nirvana and the vocalist/guitarist for the alternative rock band Foo Fighters. He has sat behind the ...read more.
Dave Grohl of Foo Fighters fell off the stage, broke his leg and told the crowd "Ladies and gentlemen... I think I just broke my leg".
He went to the hospital and returned to finish the concert sitting on a chair attended by a paramedic. "I may not be able to walk or run but I can still play guitar and scream," Grohl said. - Metal_Treasure
6
Rob Halford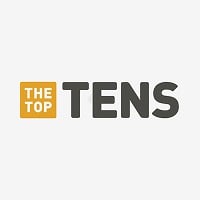 Robert John Arthur "Rob" Halford is an English singer and songwriter, who is best known as the lead vocalist for the Grammy Award-winning heavy metal band Judas Priest and famed for his powerful wide ranging operatic voice.
Many Judas Priest fans know that Halford rides his motorcycle onto the stage at the end of each show but in 1990 Halford was knocked off the motorcycle by a misplaced prop and missed the last song.
He broke his nose and was rendered unconscious during the show that was supposed to be his final show with the band. - Metal_Treasure
7
Keith Richards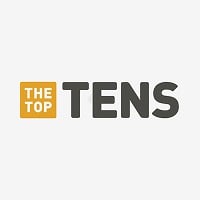 Keith Richards is an English musician—primarily a guitarist—singer, songwriter, best-selling memoirist, and founding member of the rock band The Rolling Stones.
Keef electrocuted himself on stage on Dec. 3, 1965 in Sacramento when he bumped his guitar into an ungrounded mic stand. The electrical explosion blew him backwards and knocked him out. Onlookers thought he had been shot. One of the first (hardly the last) times Keef almost died.
8
Lou Reed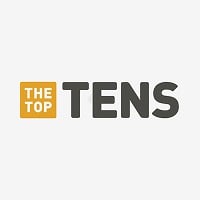 Lewis Allan "Lou" Reed (March 2, 1942 – October 27, 2013) was an American musician, singer, and songwriter. He was the guitarist, vocalist, and principal songwriter of the Velvet Underground, and his solo career spanned five decades. ...read more.
I liked your comment, Brian. "Classic Lou Reed fan". LOL - Metal_Treasure
He got bitten on the butt by a fan in the middle of a song in N.Y., 1973.
O_O - Metal_Treasure
9
Krist Novoselic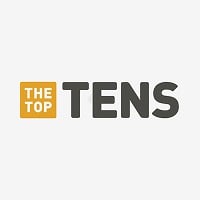 Nirvana's bassist for the entirety of their lifespan before the group was disbanded in 1994. Nowadays, Krist is a humanitarian and a human rights activist.
The event where he threw his bass up and accidentally knocked on the head can be found on YouTube during the groups performance of "lithium" at the 1992 MTV Video Music Awards.
He used to throw his bass high into the air and catch it but during a live show his bass landed on his head and he fell to the ground. - Metal_Treasure
10
Joe Perry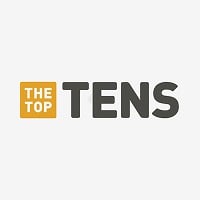 Anthony Joseph "Joe" Perry is the lead guitarist, backing and occasional lead vocalist, and contributing songwriter for the American rock band Aerosmith.
A cherry bomb explosion burned part of his face (and Steven's face, too). - Metal_Treasure
The Contenders
11
Steven Tyler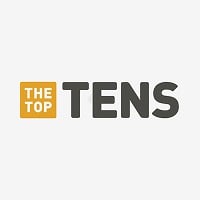 Steven Tyler is an American singer-songwriter, multi-instrumentalist, and former television music competition judge, best known as the lead singer of the Boston-based rock band Aerosmith, in which he also plays the harmonica, and occasional piano and percussion.
He fell offstage twice while performing the same song - "Love in an Elevator" (in 2009 and 2010). He suffered head, neck and shoulder injuries. I would say "Love in an Elevator" is his unlucky song. - Metal_Treasure
12 Sid Wilson
13
Gene Simmons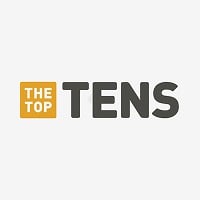 Chaim Witz, known professionally by his stage name Gene Simmons, is an Israeli-American musician, singer, songwriter, record producer, entrepreneur, actor and television personality.
He's lit his own hair on fire a few times
His hair caught fire while blowing fire onstage. - Metal_Treasure
14
Keith Moon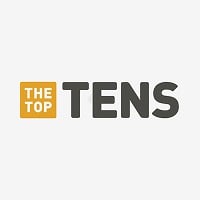 Keith John Moon was an English drummer for the rock band the Who. He was noted for his unique style and his eccentric, often self-destructive behaviour. His drumming continues to be praised by critics and musicians.
Passed out during a concert. A teenager from the crowd took his place during that time.
As far as I know he passed out because he was drunk. And maybe this happened more than once. - Metal_Treasure
Not a rock & metal musician, but this happened to deadmau5 as well. - PositronWildhawk
15
Chester Bennington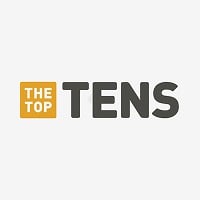 Chester Charles Bennington (March 20th, 1976 - July 20th, 2017) was an American musician, singer, songwriter and actor, best known for being the lead singer of Linkin Park. He also participated in side projects like Julien K and Dead By Sunrise. He committed suicide in 2017 after a period of depression. ...read more.
He broke his arm when performing Papercut but continued the concert afterwards.
16
Jon Schaffer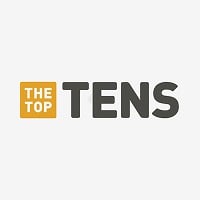 Jon Ryan Schaffer is an American heavy metal musician. He is best known as the guitarist and last remaining original member of the Florida-based heavy metal band Iced Earth, which he formed in 1985 under the name "Purgatory".
In 1996, while performing in Berlin, Schaffer injured his neck for which he had surgery in 2000. - Metal_Treasure
17
Ace Frehley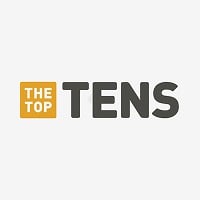 Paul Daniel "Ace" Frehley is an American musician, singer and songwriter best known as the former lead guitarist and founding member of the rock band Kiss.
Ace Frehley was electrocuted before a KISS show one time. He claimed he couldn't feel his hand for several minutes. Inspiration for the song shock me.
18
Meat Loaf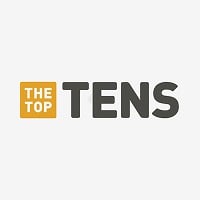 Michael Lee Aday, better known by his stage name Meat Loaf, is an American musician, singer, songwriter, record producer, and actor. He is noted for his powerful, wide-ranging operatic voice and theatrical live shows.
He fell off stage and broke his leg in Ottawa in 1978. He continued to tour singing in a wheelchair. - Metal_Treasure
19
Tobias Sammet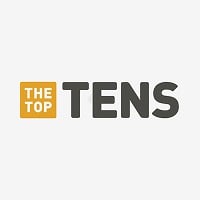 Tobias Sammet is a German metal musician, best known as the vocalist and primary songwriter of the power metal band Edguy, as well as the founder, main singer and bassist of the metal opera Avantasia.
He fell off the stage and broke his nose and several ribs. But he sang the entire set of the concert before being treated in hospital.
It happened in 2012 during a headliner show of his band Edguy at the Bang Your Head Festival. - Metal_Treasure
20
Frankie Palmeri
Singer of US deathcore band Emmure suffered electric shock but he's OK. The accident was caused by faulty wiring and grounding of his mic, in a venue with no ventilation which caused the entire venue to sweat.
He was warned about the risk.
"I took the risk because I wanted to step on stage... It's all one big joke to me. Just lucky I'm ok", Frankie said. - Metal_Treasure
21
Marty Balin
The lead singer/guitarist of the 1960s Jefferson Airplane band who ended up getting knocked out by a Hells Angels member mid-song during the disastrous Altamont Free Concert. - Swellow
22
Kurt Cobain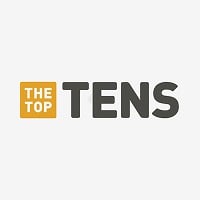 Kurt Cobain was born February 20, 1967, in Aberdeen, Washington. In 1987, he started the grunge band Nirvana, which became one of the most successful bands ever. He was a talented yet troubled grunge performer. Kurt Cobain became a rock legend in the 1990s with his band. He committed suicide at his ...read more.
He had quite a few injuries live.
23
Andy Biersack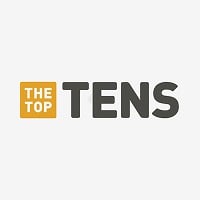 Andrew Dennis "Andy" Biersack, formerly known as Andy Six, is an American singer and pianist. He is the founder and lead vocalist for the American rock band Black Veil Brides, and is its only remaining original member.
He fell off a high hight and broke his ribs. I found it funny, but it is still a serious injury. - Mikbiter15
24
Jimmy Buffett
On January 26, 2011 ( Australia Day), Buffett was performing a concert in Australia at Sydney's Hordern Pavilion and fell off the stage after an encore. A concert-goer said, "He just went over to the edge of the stage, like he had numerous times through the night, just to wave, and people were throwing stuffed toys and things at him. And he just took one step too many and just disappeared in a flash. He didn't have time to put his arms out to save himself or anything, he just dropped." Coincidentally, one of Australia's leading trauma surgeons was at the concert and close to the stage; Dr. Gordian Fulde treated Buffett at the scene. Fulde said, "I thought he'd broken his neck... I heard the clunk of his head on a metal ledge, he has a deep gash on his scalp, which is all right now... But at first I thought: this guy is going to be a spinal injury." Dr Fulde turned him on his side so he could breathe and administered first aid. Buffett regained consciousness within a few minutes. He ...more - HardRockSam
25
The Edge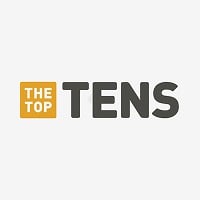 David Howell Evans, better known by his stage name the Edge, is an Irish musician and songwriter best known as the lead guitarist, keyboardist and backing vocalist of the rock band U2.
Once, during a U2 concert on the Innocence+Experience Tour in Canada (I believe it was), The Edge fell off the stage during "I Still Haven't Found What I'm Looking For". - Gg2000
26
Noel Gallagher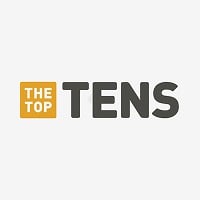 Noel Thomas David Gallagher is an English musician, singer, songwriter and guitarist. He served as the lead guitarist, co-lead vocalist and principal songwriter of the rock band Oasis.
Noel Gallagher also got hurt in Canada really badly while performing with Oasis. They were performing "Morning Glory" when a concertgoer ran onstage from behind and pushed him over. - Gg2000
27
Marilyn Manson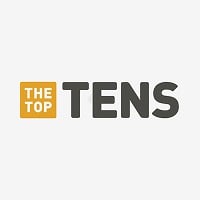 Brian Hugh Warner, better known by his stage name Marilyn Manson, is an American musician, songwriter, actor, painter, multimedia artist, author, and former music journalist.
Manson suffered a serious leg injury when a stage prop fell on him. - ReturnOfScorpio
28
Ty Longley
Technically not seen as an 'onstage' accident, but I feel Ty's story deserves a mention.

On February 20, 2003, Ty and his band, Great White, were performing at the Station, a nightclub in West Warwick, RI, USA. A fire broke out when foam insulation was ignited by pyrotechnics. Ty originally made it out of the burning building alive, but was killed when he went back inside to retrieve a guitar. - ReturnOfScorpio
BAdd New Item