Top 10 Rock and Metal Musicians Who Were Originally Roadies
Metal_Treasure Some individual musicians and even entire bands were originally support personnel for bigger names. The road crew (aka roadies) are the technicians or support personnel who travel with a band on tour.

This includes tour managers, production managers, stage managers, lighting directors, lighting designers, lighting techs, front of house and monitor engineers, guitar techs, bass techs, drum techs, keyboard techs, pyrotechnicians, security/bodyguards, truck drivers, merchandise crew, and caterers, among others.
The Top Ten
1
Gene Hoglan was a light technician for Slayer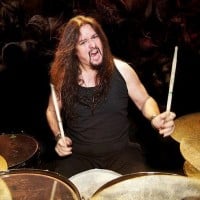 Eugene "Gene" Victor Hoglan II is an American drummer. He is acclaimed for his creativity in drum arrangements, including use of odd devices for percussion effects and his trademark lengthy double-kick drum rhythms.
One of the best metal drummers. Pioneer, that influenced and supported a lot of great musicians. Very positive and inspirational person.
One of the best metal drummers ever. Later he played drums for many famous metal bands. - Metal_Treasure
Gene is the man!
2
David Gilmour of Pink Floyd was a roadie for Pink Floyd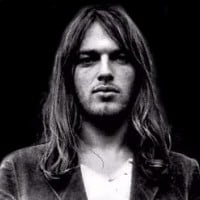 David Jon Gilmour is an English singer, songwriter, composer, multi-instrumentalist, and record producer. He joined the progressive rock band Pink Floyd as guitarist and co-lead vocalist in 1968.
At a point Nick Mason asked him if he would be interested in joining the band as a guitarist. And just like that rock music got one of the finest musicians ever. - Metal_Treasure
IronSabbathPriest, thanks for the interesting details about Pink Floyd and Iron Maiden.
If Nicko McBrain wasn't part of the support personnel before his appearance as a drummer, probably he doesn't count. But playing drums disguised as Eddie was a creative solution. - Metal_Treasure
They then recorded bits of a Saurcerful of Secrets with him (the first half being recorded with Syd Barret.

Before Clive Burr left Iron Maiden, Nicko McBrain was asked to replace him and made a guest appearance disguised as Eddie on the Number of the Beast tour. This was while Clive Burr was still in the band. Dunno whether that counts as being a roadie so I won't add it but it's an interesting story loosely related to the list context. - IronSabbathPriest
3
Lemmy of Motörhead was Jimi Hendrix's roadie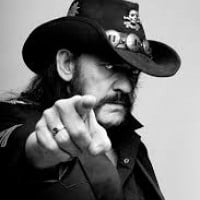 Ian Fraser Kilmister, known as Lemmy, was an English musician, singer and songwriter who founded and fronted the rock band Motörhead. He was a bassist and a singer known for his raspy voice. He died in 2015 from cancer and other health problems.
It's also worth noting for those who don't know that he was a roadie for The Nice, Keith Emerson's band before ELP. Lemmy gave Keith two Hitler Youth daggers to stick into his Hammond organ; he later ended up destroying them. - Gg2000
"I was Jimi Hendrix's roadie. My rock 'n' roll credentials are f****** impeccable."
He was a roadie only for 2 months but still. - Metal_Treasure
4
Nick Menza of Megadeth was the drum tech for Chuck Behler and replaced Chuck when he was fired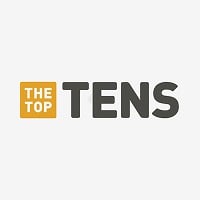 Nick Menza (1964-2016) was a professional drummer best known for his work in Megadeth from 1989-1998 and in 2004. He recorded drums on four of Megadeth's albums "Rust In Peace", "Countdown To Extinction", "Youthanasia", and "Cryptic Writings".
Forgot to mention that Chuck Behler was the Megadeth drummer. So Nick was a roadie for the band he later joined. - Metal_Treasure
5
Frank Bello of Anthrax was a roadie and guitar technician for Anthrax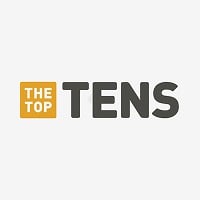 Francis Charles Joseph "Frank" Bello is an Italian-American musician who plays bass guitar for the thrash metal band Anthrax.
He replaced Dan Lilker on bass for Anthrax's second album Spreading the Disease. - Metal_Treasure
6
Coroner were roadies for Celtic Frost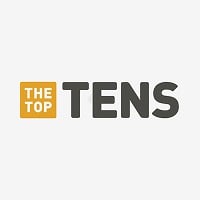 Coroner is a Swiss thrash metal band from Zürich, formed in the early 80s. They have been called "the Rush of thrash metal" for their increasingly complex style of progressive rock-infused thrash. They garnered relatively little attention outside Europe .
Thrash metal band Coroner eventually decided they were capable of cutting their own stuff but they didn't have a singer and recorded their demo Death Cult (1986) with Celtic Frost singer on vocals (Tom G. Warrior).
Their first full-length album R.I.P. (1987), featured bass player Ron Broder on vocals and he assumed the role for the rest of the group's existence. Circa 1990 Coroner achieved jaw-dropping musicianship in the field of thrash metal. - Metal_Treasure
7
Krist Novoselic of Nirvana was a roadie for the Melvins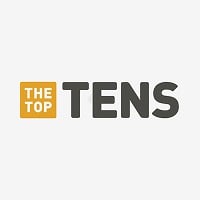 Nirvana's bassist for the entirety of their lifespan before the group was disbanded in 1994. Nowadays, Krist is a humanitarian and a human rights activist.
Later he formed Nirvana with Kurt Cobain. - Metal_Treasure
I love the way that Seattle bands tie in with each other (Matt Cameron as the drummer for PJ & Soundgarden, Dale Crover drummer for Melvins and Nirvana for a short time, etc.) - Gruunge
8
Joey DeMaio of Manowar was a pyro-tech for Black Sabbath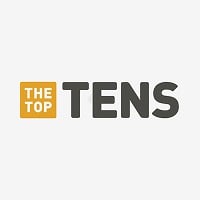 Joey DeMaio is an American bass player and main songwriter for the heavy metal band Manowar which he founded in 1980. He is also the founder and CEO of Magic Circle Music.
He worked as a pyro-tech for Black Sabbath during their "Heaven and Hell" tour, 1980. Ronnie James Dio noticed his music skills as a bassist and songwriter and encouraged Joey to continue with metal music. - Metal_Treasure
9
Chuck Behler of Megadeth was the drum tech for Gar Samuelson only to replace Gar who was fired
Ironically, sometime later, Chuck's drum tech, Nick Menza took over on drums when he too was fired. - Metal_Treasure
10
Noel Gallagher of Oasis was a roadie for Inspiral Carpets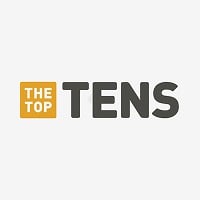 Noel Thomas David Gallagher is an English musician, singer, songwriter and guitarist. He served as the lead guitarist, co-lead vocalist and principal songwriter of the rock band Oasis.
The Contenders
11
Andreas Kisser of Sepultura was a guitar tech for Sepultura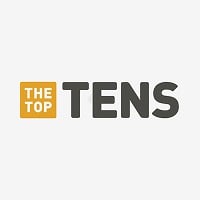 Andreas Rudolf Kisser is a Brazilian musician, songwriter and producer. He is most known for being the lead guitarist for the metal band Sepultura. He has been featured on every Sepultura release since their second album, Schizophrenia.
He was a guitar tech for the founding vocalist and guitarist Max Cavalera until he was asked to join the band as their lead guitarist replacing Jairo Guedes. - Metal_Treasure
12 Richie Edwards was the guitar technician for The Darkness before replacing their original bass player.
13
Billy Howerdel of A Perfect Circle was guitar tech and Pro Tools engineer for the band Tool
Pro Tools engineer for Tool? Sounds great, LOL. - Metal_Treasure
14
Ben Shepherd of Soundgarden was a roadie for Nirvana
Ben Shepherd is a bassist. - Metal_Treasure
15 Jello Biafra of the Dead Kennedys was a roadie for The Ravers (later known as The Nails)
16 John Tempesta was a drum tech for Anthrax and then replaced drummer for Exodus
17 Kliph Scurlock of The Flaming Lips was originally a roadie for The Flaming Lips
18
Billy Powell was a roadie for Lynyrd Skynyrd before becoming their keyboard player.
Apparently, the story goes that the band was playing at the Bolles High School prom and were taking a break. Billy Powell saw a piano there and started playing what would become the piano intro to Freebird. Ronnie Van Zant was so impressed that he invited him to join the band. Beforehand, Skynyrd had never played with a piano player. - Gg2000
BAdd New Item