Top 10 Rock and Metal Songs Featuring Guest Musicians
Metal_Treasure
The Top Ten
1
Urgent - Foreigner

Guest: Junior Walker - sax. He cut one of the most memorable sax solos in rock history in ONE take. Unbelievable!
In 1981 "Urgent" hit #1 on the Billboard Rock Tracks chart, a position it held for four weeks. - Metal_Treasure
2
Valhalla - Blind Guardian

Guest: Kai Hansen (Helloween) - additional vocals (Kai was still with Helloween in 1989).
The re-recorded version of 2011 is way better. Blind Guardian invited again Kai Hansen to sing his part. Interestingly, both Hansi and Kai sang the song better and their voices were harmonized better in 2011. Yeah, experience matters. - Metal_Treasure
PS. Oh miracle, this song sample gives exactly what is needed here: the 2011 version and mostly Kai vocals - he starts from the line "So many centuries...". - Metal_Treasure
3
Chasing the High - Annihilator

Guest: Willie Adler (Lamb of God) - rhythm guitar.
This is a really fast song - Mike Mangini keeps it at 240 bpm for 4 minutes out of 6:16! - Metal_Treasure
4
Vain Glory Opera - Edguy

Guest: Hansi Kursch (Blind Guardian) - epic vox creating the climax of the song, when Hansi sings these lines after the guitar solo:
"But behind my enemy's eyes
A soul in disguise
Not only lies! "

Hansi also sings the chorus with Tobias Sammet:
"We live to fight the hand of doom
We got the pride to strike a fool
Vain glory be my wicked guide". - Metal_Treasure
5
The One You Love to Hate - Halford

Guest: Bruce Dickinson (Iron Maiden) - additional vocals. Rob Halford and Bruce Dickinson singing together - this is epic!
You can also enjoy this short video:
Rob Halford & Bruce Dickinson Recording The One You Love To Hate Clip - Metal_Treasure
6
Smooth - Santana

Thanks for adding this one billyv! I know the song very well and I love it but didn't know the singer was actually a guest musician. - Metal_Treasure
7
While My Guitar Gently Weeps - The Beatles

Guest: Eric Clapton- lead guitar making this what is generally considered one of the Top 10 Beatle songs.
8
Smoke On the Water - Deep Purple

9
Oh Pretty Woman - Gary Moore

Guest: Albert King - additional guitar. He also plays one of the 3 solos.
This a blues rock song and one of my favorite non-metal pieces. Watch the YouTube video to see who plays the solos. - Metal_Treasure
10
Out of Control - Edguy

2 guests: Timo Tolkki (Stratovarius) - guitars/solo, Hansi Kursch (Blind Guardian) - additional vocals.
Again, Hansi does the song's climax:
"Listen up my friend you just cry for a hand
but you only pretend that you're bad. Now! "

Hansi also sings this part of the chorus: "My life is a chamber of tears, fear and hate". - Metal_Treasure
The Newcomers
?
Roadhouse Blues - The Doors

Featuring John Sebastian from the Lovin' Spoonful on harmonica. He was credited under the pseudonym G. Pugilese. He either did it anonymously because he didn't want to breach his contract with his record label or because he didn't want his name associated with The Doors after Jim Morrison got arrested on charges of lewd behavior from their concert in Miami. - Gg2000
The Contenders
11
Begging for Forgiveness - Helker

2 guests: Tim 'Ripper' Owens and Ralf Scheepers (Primal Fear) - additional vocals. Ralf sings last and his voice is the highest one in this song. Yeah, 3 epic voices on this intense song. - Metal_Treasure
12
Under Pressure - David Bowie & Queen

13
Everytime It Rains - Primal Fear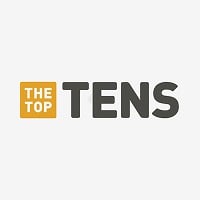 Guest: Simone Simons (Epica) - vox. It's a nice duet because it combines a very masculine and a very feminine voice. - Metal_Treasure
14
Get Back - The Beatles

I've read that the single release was originally credited on the label as "The Beatles with Billy Preston". - Billyv
15
The Quest for Tanelorn - Blind Guardian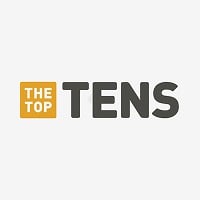 Guest: Kai Hansen (Gamma Ray) - lead guitar, Kai plays a 1 min long guitar solo. - Metal_Treasure
16
The Battle of Evermore - Led Zeppelin

17
Paradise (What About Us?) - Within Temptation

Guest: Tarja (ex-Nightwish) - vox. - Metal_Treasure
18
The Waste - Sepultura

Guest: Mike Patton (Faith No More, Mr. Bungle) - vox. Mike Patton is the guy who has the widest vocal range in modern music - 6 octaves, 1/2 notes. - Metal_Treasure
19
Gotta Serve Somebody - Bob Dylan

Mark Knopfler (Dire Straits) played lead guitar on this Grammy winning recording, as well as most of the album. - Billyv
20
Cloud Nine - George Harrison

With Eric Clapton, Elton John, Jeff Lynne, & Ringo Starr - Billyv
21
King of the Hill - Roger McGuinn

This song was written with Tom Petty, who also sings on the record. It's fantastic. - Gg2000
22
Life on Mars? - David Bowie

23
Magnet and Steel - Walter Egan

24
Whatever Gets You Thru the Night - John Lennon

25
Rock and Roll - Led Zeppelin

Ian Stewart, road manager and secondary pianist of the Rolling Stones, played piano on this song. Jimmy Page was glad to have him involved because he knew that Ian Stewart didn't record with others too often. - Gg2000
26
Revolution - The Beatles

27
Sabbra Cadabra - Black Sabbath

28
6th Avenue Heartache - The Wallflowers

29
When Love Comes to Town - U2

Featuring BB King on guitar (and vocals too! ). - Gg2000
30
Teach Your Children - Crosby, Stills, Nash & Young

This one has Jerry Garcia playing the distinctive pedal steel guitar part. Allegedly, he did it in exchange for CSN teaching the Grateful Dead how to sing in three part harmony. - Gg2000
BAdd New Item
Related Lists

Top 10 Rock and Metal Songs Featuring Cello

Top 10 Songs with Guitar Solos Played by Guest Musicians

Top 10 Musicians Who Guest Starred on Cartoons

Top Ten Best Musicians that Guest Starred in Family Guy

Top Ten Rock Songs Featuring Thunder
List Stats
31 listings
3 years, 130 days old

Top Remixes

1. Urgent - Foreigner
2. Valhalla - Blind Guardian
3. Chasing the High - Annihilator

Metal_Treasure
Error Reporting
See a factual error in these listings? Report it
here
.