Top 10 Rock and Metal Vocal Performances that Give You Goosebumps
Metal_Treasure
Not necessarily the best vocal performances or the best songs. Here we are interested in vocals that hit you hard due to intonation, emotion or something else.
The Top Ten
1
The Show Must Go On - Queen

While Bohemian Rhapsody is more impressive overall, The Show Must Go On is the Queen song that gives me goosebumps. I think The Show Must Go On is more emotional and more introspective - probably because Freddie was dying when sang it. He already knew the end was near and this was his swan song. If you read between the lines you will understand that lyrics say much about the end and even the song title.
This song isn't very well known, it's sorta underrated but give it a listen, you won't be sorry. - Metal_Treasure
Inside my heart is breaking.
My make-up may be flaking,
But my smile still stays on.

My soul is painted like the wings of butterflies.
Fairytales of yesterday will grow but never die.
I can fly, my friends.

Show must go on.
2
My Last Sunrise - Demons & Wizards

Hansi Kürsch sang his head off. Very emotional. Goosebumps all the way. - Metal_Treasure
3
Beyond the Realms of Death - Judas Priest

Rob Halford's most emotional performance in my opinion (it's a suicide song by the way). - Metal_Treasure
4
One - Metallica

5
Mistreated - Deep Purple

David Coverdale, esp. the live version from California 1974. - Metal_Treasure
6
Child In Time - Deep Purple

Ian Gillan at his best - a well known anti-war song with remarkable vocals, especially towards the end. - Metal_Treasure
7
Hounds - Savatage

Jon Oliva left throat and heart here. So emotional. - Metal_Treasure
8
Chance - Savatage

Zachary "Zack" Stevens on vox - this song is about a Japanese diplomat in the USSR during WW II who issued exit visas for jews, breaking the rules and regulations of his government.
The singer talks about fascism during WW II when he sings "See the Devil he is so intense, see the Devil go and change his name, what's the going price of innocence, it can't be the same". - Metal_Treasure
9
Stargazer - Rainbow

Ronnie James Dio - " Ooh, now where do we go? ". Especially on the word "go". - Metal_Treasure
10
Damien - Iced Earth

Matt Barlow voice gives me goosebumps many times in this song. - Metal_Treasure
The Contenders
11
Deceiver of Fools - Within Temptation

The intro section where Sharon sings in duet with herself is just a moment of pure grace and beauty. - Martin_Canine
12 Lord of the Rings [live, Tokyo Tales] - Blind Guardian
13
Heaven and Hell - Black Sabbath

Especially the live version from NY 1980. - Metal_Treasure
14 Thorn - Blind Guardian
15
Floods - Pantera
The Guitar Solo Gives Me Goosebumps every time - christangrant
16
Caged - Within Temptation

Her voice is pure fright and desperation in this one. Overall, Sharon is a very expressive singer. - Martin_Canine
17
Ghost Love Score - Nightwish

I can't even tell why, but the entire "Bring Me Home and Leave Me Be" section just makes me excited each time. Tarja has both sung more expressive and delivered more difficult performances, but this part on this song is probably my favorite by all Nightwish. - Martin_Canine
18
Mutter - Rammstein

Till Lindemann propably is not the technically best singer, but his singing about the lack of motherly love has so much emotion in it (especially the part where he asks "Mutter? " repeatedly and gets so response and gets louder every time until he is screaming) it just ranks among my personal favorites.

PS: Usually, Lindemann has a very hard and strict German pronounciation, with the "r" and the "ch" given unusual emphasis. On the song "Mutter" it all sounds very soft and mellow. - Martin_Canine
19
Naturträne - Nina Hagen Band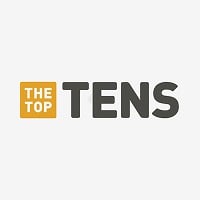 Nina Hagen has a classically trained voice that ranges over 5 octaves, yet she is s punk singer that often screams, ad-libs, whines, grunts, makes weird noises, and similar. This song is what comes out when she combines the two aspects of her voice. It may sound very weird at first - and even weirder after you heard it more often - but I just love how she perfectly sings this wonderfully poetic classical piece, and then starts adding her punk ad-libs to it, "ruining" it on purpose, but that's exactly what makes it so great. - Martin_Canine
20
Teräksen Taakka - Teräsbetoni

21
How the Gods Kill - Danzig

22
Fiddler on the Green - Demons & Wizards

23
Nude - Radiohead

BAdd New Item
Related Lists

Top 10 Songs That Will Give You the Goosebumps

Madonna Songs that Give You Goosebumps
Top Ten Queen Songs That Give You The Goosebumps

Top 10 Give Yourself Goosebumps Books
List Stats
23 listings
1 year, 347 days old

Top Remixes

1. The Show Must Go On - Queen
2. My Last Sunrise - Demons & Wizards
3. Beyond the Realms of Death - Judas Priest
Metal_Treasure
Error Reporting
See a factual error in these listings? Report it
here
.