Top 10 Best Rock Singers of 2016
Well only modern rock singers for this list and no classic rock singers. You might see previous entries but that's OK cause I really need to listen to more modern rock bands. You can suggest singers but here are the limitationes. 1.Singer must've sang from a rock band or currently does. 2. Said singer is not from a Metal band. Lastly 3. Said singer must have talent to be on this list. Chad Kroger as well as the main singer from Linkin Park will not be on this list. Also don't submit singers from Pop music. But there will be some new entries so there's that. Punk rock singers, Hard rock singers, Soft rock singers, Alternative rock singers, and Indie Rock singers are allowed. But not metal or heavy metal singers. Even if Metal is a sub genre of rock they just don't sound the same. Also Chris Cooper from Skillet will not be on this list cause Skillet was originally metal so there's that. Also Ivan L.Moody will not be on this list.
The Top Ten
1
Shimon Moore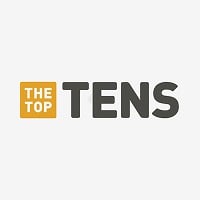 Shimon Moore is a Australian singer who was naturally born in Australia. He's best known for singing for the alternative rock band Sick Puppies. His occupation consists of him singing and creating songs something he's been keen on doing for years. His accomplishments include a lot of top 10 hits and ...read more.
Shim's voice is great singing loud, screaming, at a low whisper and everything in between. He "feels" every word, every note. I've heard tons of singers in my 52 years and while each has their own style and there are plenty that I like to listen to, there is something about his voice that just makes you want to listen. Lyrically his talent is amazing. His songs convey emotion and tell a story, not just a rhyme or whatever lyrics match the tune. He is one of the best at his craft and his music is underrated in my opinion.
I've seen Sick Puppies twice. After working in music for over ten years, and after attending about a hundred concerts, I can honestly say that Shimon is such a poignantly gifted singer that just when you've reached the frayed and tattered edges of your humanity, he finds the strings and weaves a masterpiece out of them. His voice is sonically existential; it takes you on a journey of the soul.
Shim's music doesn't just entertain you, it helps you to feel the emotions, the passion, the core of this fabulous musician! Can't wait for new music from him!
Shim has been my TOP favorite artist for as long as I could remember. His music is just beautiful and he should be recognized for his amazing talents.
2
Chester Bennington (Linkin Park)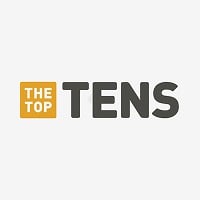 Chester Charles Bennington (March 20th, 1976 - July 20th, 2017) was an American musician, singer, songwriter and actor, best known for being the lead singer of Linkin Park. He also participated in side projects like Julien K and Dead By Sunrise. He committed suicide in 2017 after a period of depression. ...read more.
Love Chester.
3
M. Shadows (Avenged Sevenfold)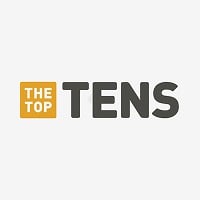 Matthew Charles Sanders, better known by his stage name M. Shadows, is an American musician, best known as the lead vocalist, songwriter and founding member of the American metalcore/alternative metal band Avenged Sevenfold.
While I'm not a fan of his individual works, he did pretty good as a guest in one of Good Charlotte's songs.
Awesome voice! From screams to mellow, this guy is always right on!
Amazing signer from power ballad to metal core scream.
M has Huge range!
4
Chris Cornell (Soundgarden,Audioslave)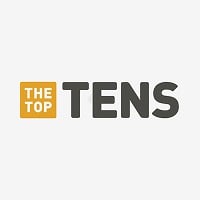 Christopher John "Chris" Cornell was an American rock musician and singer-songwriter, best known as the lead vocalist, primary songwriter and rhythm guitarist for Seattle rock band Soundgarden and as former lead vocalist and songwriter for the supergroup Audioslave. His vocal range was C2 to A5, while ...read more.
5
Adam Gontier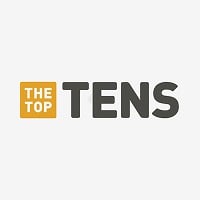 Adam Wade Gontier is a Canadian musician and songwriter. He is the lead singer, rhythm guitarist and main songwriter for Saint Asonia, but is best known as the former lead singer, rhythm guitarist and main songwriter of the Canadian rock band Three Days Grace.
He has a very distinct voice that just brings a whole new atmosphere to rock music. It's great.
His vocals are just awesome and leave the mark wherever he sings!
He's my fave rock singer. I just love the sound of his voice. He'd be #1 on my list!
Adam definitely has the best voice in modern rock! I remember the first time I heard his music with Three Days Grace back in 06' when One-X came out, and I have been a devoted fan ever since. Now that he is no longer with 3DG he has shown that he is still an amazing songwriter and vocalist with Saint Asonia. I always anxiously await anything he comes up with and never have been disappointed!
6
Amy Lee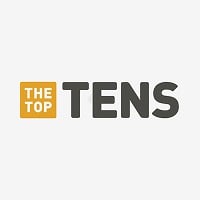 Amy Lynn Hartzler, known professionally as Amy Lee, is an American singer-songwriter, classically trained pianist and composer. She is also the lead singer to the Arkansas band Evanescence.
7
Billie Joe Armstrong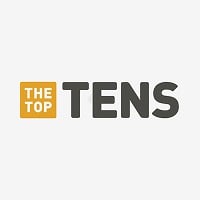 Billie Joe Armstrong is an American musician, singer, songwriter and actor who is best known as the lead vocalist, primary songwriter, and guitarist of the punk rock band Green Day, which he co-founded with Mike Dirnt.
Always had a young voice and lots of energy for sure.
8
Matt Bellamy (Muse)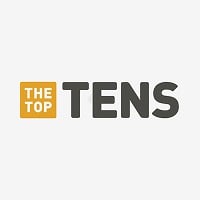 Matthew James "Matt" Bellamy is an English musician, singer, songwriter, multi-instrumentalist, and compose most famous for being the main vocalist in alternative rock band Muse.
9
Corey Taylor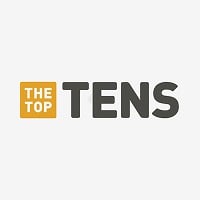 Corey Todd Taylor was born in December 8, 1973. He is an American musician, author, and actor best known as the lead singer and lyricist of the Nu-metal band Slipknot and hard rock/alternative metal band Stone Sour.
Amazing range vocal.
10
Jonathan Davis (Korn)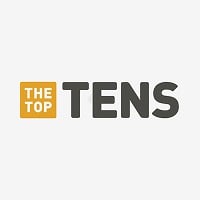 Jonathan Howsmon Davis, also known as JD and JDevil, is an American musician best known as the leading vocalist and frontman of the nu metal band Korn.
How is Jonathon Davis only at 11, this guys voice is ridiculous
The Contenders
11
Myles Kennedy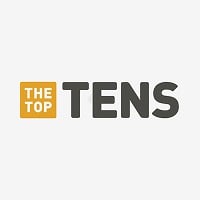 Myles Richard Kennedy is an American musician, singer and songwriter best known as the lead vocalist and rhythm guitarist of the rock band Alter Bridge, and as the lead vocalist in Slash's current band: Slash featuring Myles Kennedy and The Conspirators.
Myles is hands down number one on this list. Not only does he have the greatest range, control and soul but also the best guitarist of these singers listed. I encourage you to listen to a live recording of Myles either in Alter Bridge or with Slash. He is flawless! Slash and Mark Tremonti also called him the best guitarist in their respective bands.
Kennedy should be in top 5 for sure
Easily number 1!
12
Shaun Morgan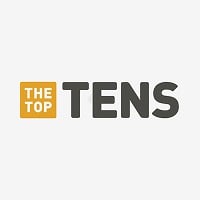 Shaun Morgan Welgemoed, known publicly as Shaun Morgan, is a South African musician and singer for the post-grunge/alternative metal band Seether.
Amazing voice.
Best singer on this list by far. This is coming from a die hard 3DG fan. Nothing beats Shaun's voice live.
Best.
I love how he sing live. such a deep voice with so much feelings.
13
Tyler Connolly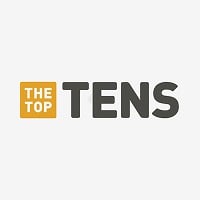 Tyler Conolly was born August 26th 1975, he is a Canadian singer of the alternative rock band Theory of a Deadman, whom have realized five albums.
Tyler and his band are way underrated. Their enthusiasm and style are amazing and can hold their own with intimate concerts or full blown stadiums. Relating to each listener at any venue.
14
Austin Winkler
The Voice is absolutely captivating!
15
Aaron Lewis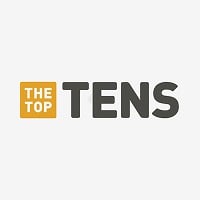 Aaron Lewis is an American musician, who is the lead vocalist, rhythm guitarist, and founding member of the rock group Staind, with whom he has released seven studio albums.
You seem to be very demanding. You must really hate creativity and opinions, don't you? Saying no metal or pop singers is basically preventing 1/4 of the members from voting for it. Guess what? I think Ginter us a terrible vocalist. He used to be good, but now he's horrible. Should I prevent you from adding him to the list because I don't agree with you?

So I added some metal and pop singers. Have a nice day. - Alpha101
You have made the requirements far too narrow for this list.
Your rules are so strict, that actually nobody can even be nominated.
Please try again.
16 Paul McCoy
17
Benjamin Burnley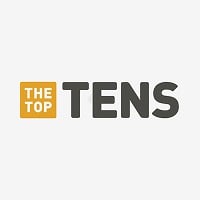 Benjamin Jackson Burnley IV is an American musician, composer, and producer, best known as the founder and frontman of the American rock band Breaking Benjamin.
18
Tom Delonge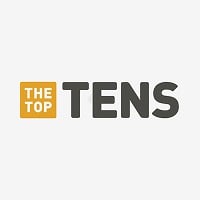 Thomas Matthew "Tom" DeLonge, Jr., is an American musician, singer, songwriter, record producer, entrepreneur, and film producer. He was born in Poway, California on December 13, 1975. When he was in high school at age 15, he got expelled for drinking at a basketball game. He also used to play the trumpet, ...read more.
19 Dustin Bates
20
Jacoby Shaddix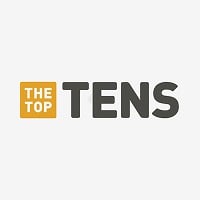 Jacoby Dakota Shaddix is an American musician, singer-songwriter, sporadic actor and former television presenter.
Jacoby is not only a great vocalist he is also a great performer! He is by far the most entertaining front band for any band out there today.
21
Ivan L Moody
Awesome singer, hope he's getting better!
22
Papa Emeritus III
Papa is a metal singer, and I don't care. Metal is a subgenre of rock, and papa has one of the best voices out thers - ryanrimmel
23
Xavi Roncero
Powerful and touching voice
Neferlight is quite original and new, while recalling familiar sounds, but Xavi's voice is indeed the glue that joins the whole set
"The vocals are remarkable" - Amboss-mag.de
24
Brent Smith of Shinedown
He is top 5 all time, best of today
The best!
In the top 10
25
John Cooper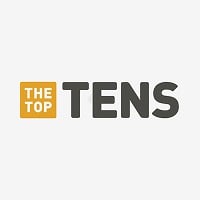 John Landrum Cooper, professionally credited as John L. Cooper, is an American musician, singer and songwriter. He has been the lead vocalist, bassist and co-founder of the Grammy-nominated American Christian rock band Skillet since 1996.
26
Paul McCartney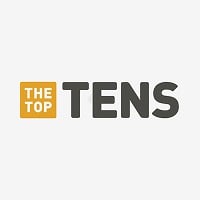 Sir James Paul McCartney is an English singer-songwriter, multi-instrumentalist, and composer . With John Lennon, George Harrison, and Ringo Starr, he gained worldwide fame with the rock band the Beatles, one of the most popular and influential groups in the history of pop and rock music .
Why exactly are you so controlling over your lists? The purpose of TheTopTens is for people to share their opinions, and you make it practically impossible with all these strict rules that don't make sense.
Paul is still an extremely talented singer, one of the best in 2016, just because he's been around for a long time doesn't mean he isn't one of the best. Metal is officially a subgenre of rock, you can say it's not all you want, but if you research, you'll find yourself to be wrong. You can't just tell people "Don't add this guy because I think..." This is not about you, it's about the community. I mean I make a lot of lists, and sometimes my favorites get moved out of the top 10, I will make a case for it, but I won't tell people not to vote or add certain items. Doing so just holds the community back. - ryanrimmel
Does not matter how old he gets- as long as he has that songbook of his to draw from, he is the best that ever was, and the best that ever will be.
Professional Longevity, musicianship, songwriting and that unmistakable voice that has launched the careers of...well...everyone!
27 Oliver Sykes
28
Jared Leto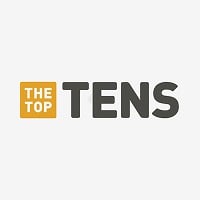 Jared Joseph Leto is an American actor, singer-songwriter, and director. He is well known for being the lead singer of Thirty Seconds to Mars.
"A very different a personal voice"
29
David Bowie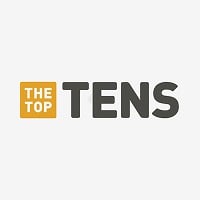 David Robert Jones, known professionally as David Bowie (January 8, 1947 - January 10, 2016) was an English singer born in London, the son of a fundraiser and a waitress. He is credited for his experimental and creative musical discography which has won praise and accolades for many critics and fans. ...read more.
Best of all time!
30
Bruce Dickinson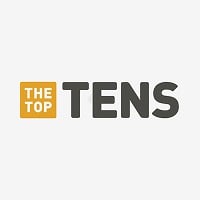 Paul Bruce Dickinson, known professionally as Bruce Dickinson, is an English musician, airline pilot, and broadcaster. He is most well known for being the lead singer in heavy metal band Iron Maiden and his solo career.
He should have the world record for best hair. Also, his music is excellent.
31
Marilyn Manson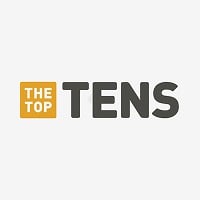 Brian Hugh Warner, better known by his stage name Marilyn Manson, is an American musician, songwriter, actor, painter, multimedia artist, author, and former music journalist.
32
Dan "Soupy" Campbell
Dan Campbell has an amazing growl to his voice. Every line seems passionately delivered with with the wonder years or aaron west and the roaring 20s.
33
Trent Reznor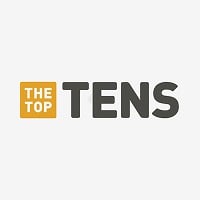 Michael Trent Reznor, known professionally as Trent Reznor, is an American singer-songwriter, record producer, and film score composer. He is known for his intense music videos.
34
Ozzy Osbourne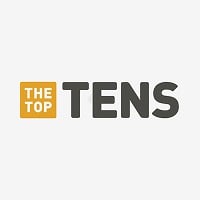 John Michael "Ozzy" Osbourne was born on December 3, 1948. He is also known as ''The Prince of Darkness''. Ozzy is an English singer, songwriter, and television personality. He rose to prominence in the early 1970s as the lead vocalist of the band Black Sabbath. Osbourne was fired from Black Sabbath ...read more.
Been doing surprisingly well. No where near as good as in his orime, but he definitely has one last album in him. - Alpha101
35
Al Jourgensen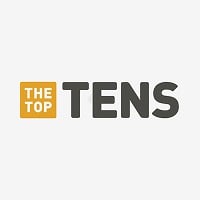 Alain David Jourgensen (born Alejandro Ramírez Casas) is a Cuban-American musician, best known as the founder and frontman of industrial metal band Ministry (a pioneering band in the industrial metal genre).
36
James LaBrie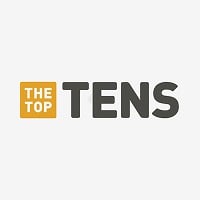 Kevin James LaBrie is a Canadian vocalist and songwriter, who is best known as the lead singer of the American progressive metal band Dream Theater.
37
Dave Mustaine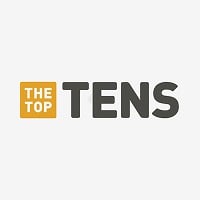 David Scott "Dave" Mustaine (born September 13, 1961) is an American musician, singer, songwriter, actor and author. Mustaine is best known as a pioneer in Thrash Metal, being the former lead guitarist of Metallica before his dismissal in 1983, leading to finding and becoming the front man of his own ...read more.
38
King Diamond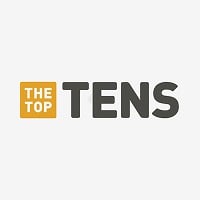 Kim Bendix Petersen, better known by his stage name King Diamond, is a Danish heavy metal musician. He is known for his extensive vocal range, usually sung in falsetto. King Diamond was originally known as the vocalist for Mercyful Fate, but has become notorious for his horror themed Concept albums ...read more.
He is the king of voices
39
Rob Halford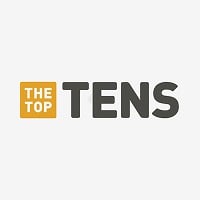 Robert John Arthur "Rob" Halford is an English singer and songwriter, who is best known as the lead vocalist for the Grammy Award-winning heavy metal band Judas Priest and famed for his powerful wide ranging operatic voice.
The best signer in metal is vocal range is amazing from low to high and he sound the same live as in there CD.
40 Trevor McNevan
41
Bert McCracken
The Used.
42
Matt Walst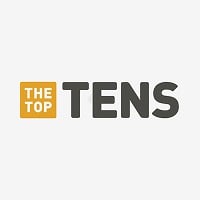 Matt Walst born December 28th 1982, is a Canadian songwriter/singer that formed the alternative rock band My Darkest Days in 2005. That band got signed by Chad Kroger in 2010 and they released two albums. Members of the band left and after Adam Gontier left Three Days Grace Matt was chosen to replace ...read more.
43 Rick Dejesus
44
Elton John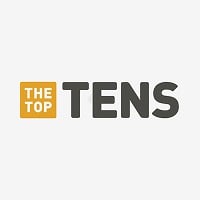 Sir Elton Hercules John CBE is an English singer, pianist, and composer. He has worked with lyricist Bernie Taupin as his songwriting partner since 1967; they have collaborated on more than 30 albums to date.
45 Jonny Hawkins
46
Robert Plant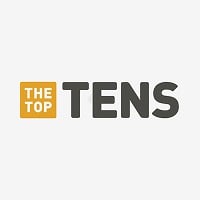 Robert Anthony Plant (born 20 August 1948) is an English musician, singer, and songwriter best known as the lead singer and lyricist of the rock band Led Zeppelin.
47
Chris Martin (Coldplay)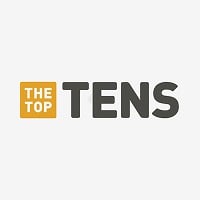 Christopher Anthony John "Chris" Martin is an English singer, songwriter and musician. He is best known as the lead singer of rock band Coldplay.
48
Johan Hegg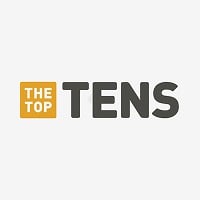 49
Tobias Sammet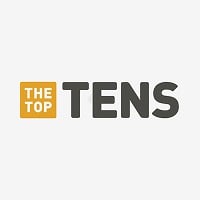 Tobias Sammet is a German metal musician, best known as the vocalist and primary songwriter of the power metal band Edguy, as well as the founder, main singer and bassist of the metal opera Avantasia.
50
Rob Zombie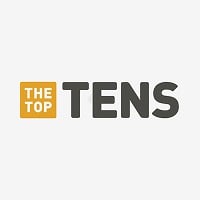 Rob Zombie (born Robert Bartleh Cummings) is an American heavy metal musician, film director, screenwriter and film producer. His career launched in 1985 when he formed the heavy metal band White Zombie. Following their breakup, he began a successful solo career. Zombie began directing in the early ...read more.
PSearch List