Top 10 Rock Bands That Have Gotten Worse Over Time
The Top Ten
1
Guns N Roses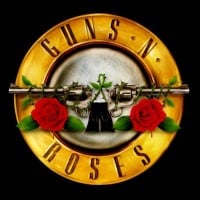 Guns N' Roses is an American hard rock band from Los Angeles formed in 1985. The classic lineup, as signed to Geffen Records in 1986, consisted of vocalist Axl Rose, lead guitarist Slash, rhythm guitarist Izzy Stradlin, bassist Duff McKagan, and drummer Steven Adler. Apart from hard rock they are also associated with heavy metal. ...read more.
One of my favorites, but yeah I agree. UYI was great, but didn't come close to what Appetite was, and then all the chaos between Axl and everyone else happened. It's a real shame. I can only imagine the songs that they could make without all the drama and with their old lineup back, but hopefully their new album with Slash and Duff will be something close to that.
The original lineup was amazing! Appetite was revolutionary, but it all went downhill from there…as soon as Steven left you could see the cracks, the Illusion duo are good albums, but the Spaghetti incident was disgraceful! Chinese Democracy was the biggest letdown in music history! I love Guns N' Roses but with only Axl there's just not enough of a foundation
Same case with Linkin Park. Appetite for Destruction is one of my favorite albums of all time. The use your illusion cycle was still pretty good but since then they haven't released a good album, and I think it's cause Axl Rose is the only original member.
Appetite for Destruction was the best selling debut album in history.. Sweet Child o' Mine, Welcome to the Jungle, Mr. Brownstone, and Paradise City all classics. Use Your Illusion I and II had November Rain, Don't Cry, Knockin' on Heaven's Door.. And now we have Chinese Democracy
2
Maroon 5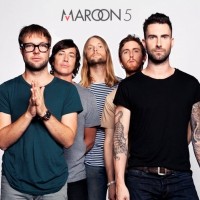 Maroon 5 is an American pop/pop rock band that originated in Los Angeles, California. Before the current group was established, the original four members, Adam Levine, Jesse Carmichael Mickey Madden and Ryan Dusick, formed a band known as Kara's Flowers in 1994, while they were still in high school.
After Moves Like Jagger it was no longer about well crafted lyrics or intruments. Its about following pop trends and collaborating with popular artists. Its obvious why Jesse keeps leaving the band. He does not want to be a touring member that gets little recognition or writing. What is the point of having a guitarist or drummer if you don't use any instruments? Its because they need them to play the old songs, which means they get little to do for any of the new songs and Adam is in the spotlight for 90% of the concert. Maroon 5 is not a solo artist, it's a band... start to act like one
This Love, She Will Be Loved, Makes Me Wonder, Misery was a success

Once Moves Like Jagger, Payphone, etc. moved in the band even got worse overplaying on the radio and their music was messed up big time, and I don't know why it's not #1

Note: WHO put LINKIN PARK #1 they improved big time compared to Maroon 5 seriously Maroon 5 messed up big time today and was a biggest disgrace in rock music today.
Overexposed was pretty bad but it had a few good songs (payphone, daylight, lucky strike, tickets, beautiful goodbye) but their new album V SUCKED. All the songs were bad except for maps and it was always you. The song feelings sounds like adam's being hurt when he says feelings. I wish people wouldn't judge them on their new albums because their first 3 were awesome!
I have to agree on this one. One proof is when I started listening to M5 (Their first album), I felt the rock within them. But now, all their songs are loved by my neighbors and friends. I find it very fishy - they become a ' pop rock band!

every time M5 release a new song it become a trend and I hate it, its because it's deliberately made to sell to the fans who don't even know what is a good song.
3
Linkin Park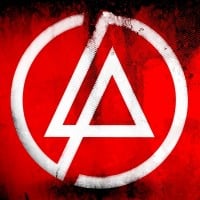 Linkin Park is an American rock band formed in Agoura Hills, California, in 1996. The members currently include Mike Shinoda (vocals, keyboards, rhythm guitar), Brad Delson (guitar), Dave "Phoenix" Farrell (bass), Joe Hahn (DJ) and Rob Bourdon (drums). Linkin Park are associated with a mixture of Alternative ...read more.
Are you joking? Likin Park have only gotten better!

All right, I will admit, A Thousand Suns was, for the most part, pretty bad.

But really, as much as people are gonna hate me for this, Hybrid Theory wasn't really all that good. I mean, there were some good songs like In The End and Papercut, but then you had nu-metal tracks like One Step Closer and Crawling, and they just brought the album down.

Meteora far surpasses it's predecessor, we got Numb, Faint, Breaking The Habit, Somewhere I Belong, etc. Truly a masterpiece of an album.

Then Minutes To Midnight came. Oh god, Minutes To Midnight.

Where do I even begin on this amazing album? Shadow Of The Day, What I've Done, Leave Out All The Rest, Given Up, Wake, In Pieces... It was just perfect, too perfect.

A Thousand Suns did actually have some decent songs, like The Catalyst and Waiting For The End, despite being LP's worst.

And we now have Living Things and The Hunting Party. Not quite ...more
Link in is one of the best rock bands in our country. It hasn't just got worse. Hybrid Theory was different and Thousand Suns is also different. There's nothing like that they didn't put their heart into it. Just they have always tried to move to newer genre and give the audience a better, new and fresh experience. Don't you get bore of listening Crawling, In The End or Papercut whole 24 hours?
Hybrid theory was the only album which had their heart in it... Rest all are commercial albums... Not for music lovers but for sale to masses... All artificial music... Full of samples and loops... Why do they need a guitarist... And mike shinoda is totally wasted... If you make an ignorant person listen to hybrid theory and a 1000 suns... He won't make out that both are from same the artist...
WORSE OVER TIME? Not at all. They are at the best at what they do. Let it be Metal, Hard Rock, Alternative or Soft Rock. AND those haters who say that their epicness was in Hybrid Theory only, (which means only in hard rock) here's a SLAP on their faces "The Hunting Party" which is based on Heavy Metal, Hard Rock.

Please don't for LP because they are back and improved. The next album would be a masterpiece because their guitars are back.
4
Metallica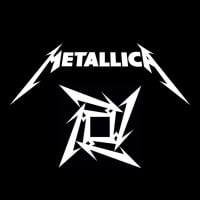 Metallica is an American Heavy/Thrash Metal band formed in 1981 . The original lineup was James Hetfield (Vocalist and Rhythm guitarist), Dave Mustaine (Lead Guitar), Lars Ulrich (Drums), Ron McGovney (Bassist). The group came into mainstream from their Self-Titled album and the hit single "Enter Sandman". ...read more.
They were at their peak in the 80s, with powerful war ballads, such as "One" and "For Whom the Bell Tolls". Their most famous album, "Master of Puppets", is seen is the crowning achievement of metal music, complete with its 8-and-a-half minute title track. Their self-titled album marked a new era, that wasn't bad, but wasn't as good as their 80s-album era. St. Anger marked a new low, but they redeemed themselves somewhat with their album "Death Magnetic". Next, they had to take the worst nosedive in their history with their Lou Reed collaboration. One could consider it a noble effort at experimentation, but like mixing Billy Joel and Iron Maiden, "Lulu" proved that two positives don't always add up to a greater positive. Hopefully, they'll release a better album soon; it would be a shame if they had to end their career on such a low note! (Fun fact, David Bowie reportedly loved Lulu. Some may say that he was just being kind, while others might argue that he's actually good at finding ...more
Linkin Park really are the best. The only band which keep on experimenting with new music. They keep on innovating unlike any other bands who remain true to their original sounds. LP IS EQUAL TO 'ROCK'. Their first two albums were nu metal /hard rock. Next was alternative rock. Next was totally a concept album, combining many elements of rock, more of electronic music. Next was mixture of their previous four albums. With The Hunting Party they returned to their hard sounds. Most of idiot metal lovers keep on saying they want old LP back. LP is not for you then, go listen to other mental bands who are stupid and obsolete. LP likes to produce new music and to innovate.
All of their albums after 2003 (St. Anger, Death Magnetic, & Hardwired...To Self-Destruct) are awful. Their is a lack of awesome Kirk Hammett guitar solos and the songs all lack that thrash metal flare that Cliff Burton and Jason Newsted provided. I don't mean to point fingers, but coincidentally Robert Trujillo joined the head-banging heroes in 2003.
Kill em All, Ride the Lightning, Master of Puppets, And Justice for All, and the Black Album were masterpieces. Load had a few good songs, Reload wasn't good but had one or two hits, Garage Inc had great covers, but St. Anger was bull. Death Magnetic had good songs but the production wasn't good. At least they bounced back with Hardwired...to Self Destruct
5
Green Day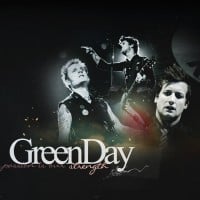 Green Day are an American pop punk/punk rock band formed in East Bay, California in 1987. The members include Billie Joe Armstrong (vocals and guitar), Mike Dirnt (bass), Tré Cool (drums) and Jason White (guitar). Green Day are associated with punk rock, pop punk and alternative rock. Some of their influences include The Ramones, Sex Pistols, NOFX, and Bad Religion. They are best known for their songs like 'Boulevard of Broken Dreams', 'Basket Case' and their 'American Idiot' & 'Dookie' albums. American Idiot sold 6 million copies in the U.S. and won a Grammy Award for "Best Rock Album". Green Day have sold over 75 million records worldwide and have won 5 Grammy Awards. They ...read more.
They really are the best. The only band which keep on experimenting with new music. They keep on innovating unlike any other bands who remain true to their original sounds. LP IS EQUAL TO 'ROCK'. Their first two albums were nu metal /hard rock. Next was alternative rock. Next was totally a concept album, combining many elements of rock, more of electronic music. Next was mixture of their previous four albums. With The Hunting Party they returned to their hard sounds. Most of idiot metal lovers keep on saying they want old LP back. LP is not for you then, go listen to other mental bands who are stupid and obsolete. LP likes to produce new music and to innovate.
I'm a super Green Day fan, but I agree that after American Idiot, the albums were not really good. 21st has some good songs as Know Your Enemy or 21 Guns, but Uno Dos Tre and Quatro sucks. But seriously Revolution Radio his one of the biggest comeback for me. Rev Rad is awesome, and every fan should listen to it.
Don't get me wrong I love green day dearly, they're brilliant, but since American Idiot (their last good album) they've gone steadily downhill. 21st century breakdown had a few good songs but most were boring, while their last trilogy of albums was frankly embarrassing.
There first album 1039 smoothed out slappy hours wasn't good. Dookie Nimrod, Kerplunk and so on until American idiot we're all good. 21 century was a disapointment. Uno is actully alright, tre wasn't as good as Uno, but Dos was the worst album ever. On my I-pod I have all the GD albums, and every day I want to Delete it. Green Day went POP!
6
Coldplay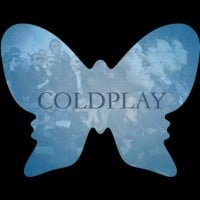 Coldplay are a British pop rock band formed in 1996. The band consists of Chris Martin (lead vocalist and pianist), Jonny Buckland (lead guitarist), Guy Berryman (bassist) and Will Champion (drummer and backing vocalist). Manager Phil Harvey is often considered an unofficial fifth member. The band renamed themselves "Coldplay" in 1998. Before making their debut album, they recorded and released three EPs: Safety in 1998, Brothers & Sisters as a single in 1999, and The Blue Room in the same year. The Blue Room was their first release on a major label, after signing to Parlophone. ...read more.
Proof that a strong start isn't everything. After two great albums (Parachutes and A Rush of Blood to the Head) they went into a slow decline they've never escaped from. From a decent (but by no means great) third album to their recent garbage, it's fair to say that this band has long since ceased to impress.
Not the worst alt rock band (If that's what they still label themselves as). I remember listening to A rush of blood through the head and Viva la Vida and being amazed (It's probably what got me into Alt music). But now I hear their mainstream 'rock' style tunes and just being disappointed.
Yeah, they have gotten worse, but A Head Full of Dreams has Adventure of a Lifetime, Hymn for the Weekend, and Up&Up, so it certainly is a step in the right direction.
I'm a huge fan, and I still think these guys are fantastic. I went to a concert for the most recent album (A Head Full of Dreams), and I love it.
7
30 Seconds to Mars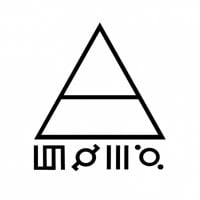 Thirty Seconds to Mars (commonly stylized as 30 Seconds to Mars) is an American alternative rock band from Los Angeles, California, formed in 1998. The band currently consists of brothers Jared and Shannon Leto.
In the earlier years, their music was AWESOME. Now... Now they got worse, and the songs just aren't good anymore. This is War was the last good album they released.
Who the hell is 30 seconds to mars?
8
Korn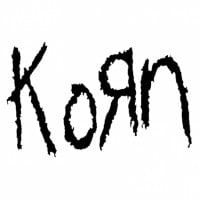 Korn is an American nu-metal band from Bakersfield, California, formed in 1993. The band's current lineup includes founding members Jonathan Davis, James "Munky" Shaffer, Brian "Head" Welch, and Reginald "Fieldy" Arvizu, with the addition of Ray Luzier, who replaced the band's original member, David ...read more.
What happened to these guys? They were hard and a lot of their songs had dark stories. Now they're just making songs with Skrillex. And correct me if I'm wrong, isn't Jon Davis making a country album with Big & Rich? The same group who dissed Marilyn Manson in Comin' To Your City? Well I also heard that Jon Davis is also working on an acoustic project with Marilyn Manson so there might be hope anyways.
Jonathan Davis is The Best singer,
Freak on a leash, got the life, blind, shoots and ladders, falling away from me is rocking songs.
Munky and Head is The Best guitarists,
Fieldy is The Best bassist,
David Silveria is The Best drummer.
Korn all The Way!
Can someone tell me why nirvana is on this list? They were a band for only 3 or 4 years.
They go from metal music to songs featuring skirl lex... What de fu?
9
Three Days Grace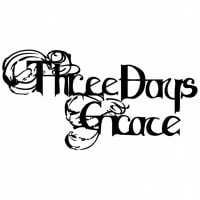 Three Days Grace is a Canadian post-grunge/alternative rock band formed in Norwood, Ontario in 1992 with a line-up consisting of guitarist and lead vocalist Adam Gontier, drummer and backing vocalist Neil Sanderson, and bassist Brad Walst. Their original name was Groundswell until they changed it to ...read more.
Some people think that their music went downhill after Adam left, but I disagree. Their first two albums are amazing, and I enjoyed most of the songs on Life Starts Now, but I personally feel like they started to go downhill after that. There are only one or two songs on Transit of Venus that I could say that I enjoyed. In my opinion, Human was better than Transit of Venus by a long shot.
Three Days Grace is one of my favorite bands, but their new stuff is terrible. I liked their first album and Life Starts Now, and One-X was a masterpiece and one of my all time favorites. Then they came out with Transit of Venus, which was absolutely terrible. Now they have a new lead singer and have gotten even worse.
Three Days Grace, One-X, and Life Starts now are amazing albums. Transit of Venus was a let down, and now without Adam Gontier as frontman, the band is just a joke. The vocals on Human are not up to par with what they should be.
This band is still one of the best from todays rock scene. they lost a little bit when their Singer left but their newest album is still amazing. Three Days Grace shouldn't be on this list. at least not this high
10
Fall Out Boy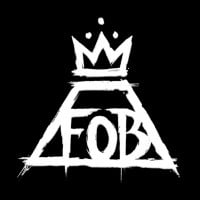 Fall Out Boy is an American pop punk band formed in Wilmette, Illinois, a suburb of Chicago, in 2001. The band consists of vocalist and guitarist Patrick Stump, bassist Pete Wentz, guitarist Joe Trohman, and drummer Andy Hurley.
Fall out boy have definitely gotten worse. They were awesome now they suck and mainstreamy annoying people like them. I mean a fans a fan but these fans are just annoying. They only know like immortals and have never heard of their old (good) songs. Their last album was just no. I was disappointed. I mean fall out boy you're better than that!
They used to be pure rock, and I loved it! They never failed to impress and never released anything bad. Their new album "Save Rock n Roll" was painfully sarcastic, and it was a wake up call. The only reason I still like the band is because of their earlier work, and I know what they are capable of. They could do great things like they used to, so there might still be some hope there.
They can't be considered rock anymore. All their music sounds like pop now and they have pretty much just turned into a boy band to me. I hear no guitar at all on new songs Like immortals or american beauty/american psycho. Goodbye FOB, I used to like you guys.
While I do prefer their older work, their new music is still great. Go watch the music video for "The Take Over, the Breaks Over," times change and people change. They had to go in a new direction.
The Contenders
11
Bon Jovi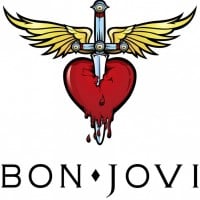 Bon Jovi is a hard rock/pop rock band formed in 1983, which had a streak of successful albums in the late 1980s. The band originally consisted of lead vocalist Jon Bon Jovi, guitarist Ritchie Sambora (left in 2013), bassist Alec John Such (left in 1994), keyboard David Bryan, and drummer Tico Torres. The band's most famous album is Slippery When Wet, released in 1986, and had multiple hit singles such as "You give love a bad name", "Livin' On A Prayer", and "Wanted Dead Or Alive". The band's success continued well into the 1990s and 2000s, and the group still makes music to this day. They have sold around around 83 million albums worldwide.The band's first four albums blended the glam metal ...read more.
Top of their game with SWW, and slowly got worse over time, but something has to be said for Jon Bon Jovi's business savvy that his song writing gets worse with every album, as does his voice, and yet he manages to convince millions of fans to buy his product with diminishing quality. Most bands/musicians seem to get better with time, although their relevance on the world stage fades, but not so with Bon Jovi... it's the exact opposite. The same is true for their live shows, whereas they used to be full of energy, and quite entertaining, for $25 a ticket... now they're just a stage full of damn near manikins, half of which aren't even "Bon Jovi", with a bunch of T.V. screens as a back drop... for $150! Incredible. Jon Bon Jovi = The snake oil salesman of the music industry.
In 1986, we were Livin' On A Prayer that these guys would make new music. Now, they are just a better Nickelback.
I didn't know anyone cared about Bon Jovi in the first place. All-around terrible music.
They always sucked except for "it's my life".That's their only good song.
12
Panic! at the Disco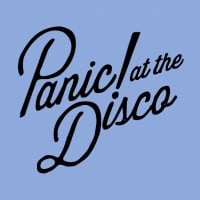 Panic! at the Disco is an American pop rock band from Las Vegas, Nevada, formed in 2004 and featuring the current lineup of vocalist Brendon Urie, accompanied on tour by bassist Dallon Weekes, guitarist Kenneth Harris, and drummer Dan Pawlovich.
People change, and as their musical tastes changed, half the band left and things were okay at first. They put out another album (Vices and Virtues), just the two of them, and it was great! Then, they put out their 4th album, which was a rapid transition to pop music. They do have a single or two on the album that is good, but that's about it. I still love them to death, primarily because of their first album ever. Straight out of high school, they put out "A Fever You Can't Sweat Out". This is my favorite album ever. It changed my life, but when their 4th album came out, I was disappointed. Though it wasn't what I wanted to hear from them, I respect their growth and development as an artist. I am still waiting for the day when they go back to their baroque/burlesque/circus themed album. It just mesmerized me.
Why are they on here? I actually loved vices and virtues and thought too weird to live is one of the best albums. Death of a bachelor was alright too!
Well I wouldn't say their new music is bad but it is way different from their older music.
They made the most of their situation. They are still good but were much better before
13
Imagine Dragons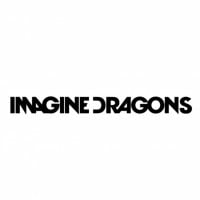 Imagine Dragons is an American pop rock band from Provo, Utah, and are now based out of Las Vegas, Nevada. Imagine Dragons' lineup consists of lead vocalist Dan Reynolds, guitarist Wayne Sermon, bassist Ben McKee, and drummer Daniel Platzman. The band first gained exposure with the release of their ...read more.
I remember when this band first came I out, I hoped they'd be great. But I was wrong.
14
Skillet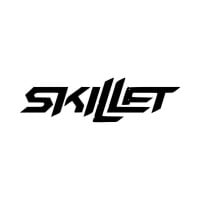 Skillet is an American Christian rock band formed in Memphis, Tennessee in 1996 and based in the United States.
It's actually not that bad and very inspirational. Gotten a little soft over the years so maybe not a rock band anymore but very good. Please remove from list.
15
U2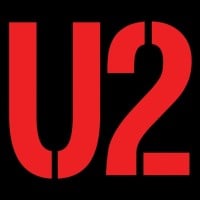 U2 are an Irish rock band from Dublin. Formed in 1976, the group consists of Bono, the Edge, Adam Clayton, and Larry Mullen Jr. U2's early sound was rooted in post-punk but eventually grew to incorporate influences from many genres of popular music. Throughout the group's musical pursuits, they have ...read more.
A couple of great songs, unforgettable fire, New Year's Day, one etc. But passed their best a long time ago. Huge popularity but there's something missing, I think it's Bono. When younger he had the innocence, as they have aged you find for all his good intentions. His hypocritical cynical corporate management of the band leaves me thinking he's got more in common with bill gates than any musician. He's by no means the only one, Springsteen, sting. Truth is joe blogs isn't as gullible as they once were.Even my true u2 fans friends are cringed at his sermonising during their concerts. Like bill gates at poverty concerts asking people for money, yet every year he and Bono are richer still.
After their Happiness Is A Warm Gun cover, they started to sort of fade out, with stuff like Get On Your Boots and the entire Songs of Innocence album.
Well, half of the Songs of Innocence album (the one with the ITunes downloading) was great, and the other half was OK. So yes they got worse, but the Joshua Tree is tough to beat
All of their music is hard to listen to but that's just me I guess.
16
Van Halen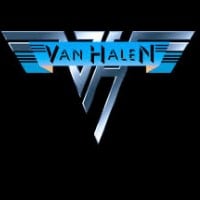 Van Halen was an American hard rock band formed in Pasadena, California, in 1972. From 1974 until 1985, the band consisted of guitarist Eddie Van Halen, vocalist David Lee Roth, drummer Alex Van Halen, and bassist Michael Anthony.
Anymore, VH is but a shell of itself. Their music has absolutely no structure. It's Eddie just "noodling" on his guitar. It's painful to listen to. Don't get me wrong, VH was one of my favorite bands, but wow... did they sink. I like Sammy as Sammy. I admit, there were some great VH songs with Sammy. But the thing is, is with Sammy, they lost their famous Eddie/Michael harmonies. Total failure with Gary Cherone... and another total failure brining back DLR. They need to get back to their roots.
I agree, once Dave left, they were not the same, the energy was gone.
Top 15 band of all time. Eddie is a moron and egomaniac.
Eddie sucks... enough said
17
Paramore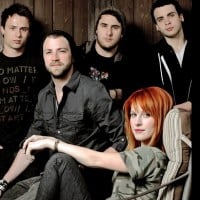 Paramore is an American rock band from Franklin, Tennessee, formed in 2004. The band currently consists of lead vocalist Hayley Williams, guitarist Taylor York, and drummer Zac Farro.
These guys were so good. Then the farro brothers left. Obviously they had their reasons. But people shouldn't date in a band. Just ads up all the trouble. The first 3 albums were awesome. Then the new album. Jts not even thesame band anymore.
All We Know was good, Riot was fantastic, Brand New Eyes was alright, self-titled was terrible. Obviously the Farro brothers were half of why they were so good.
They went pop after the Farro bros left. Some bad choices and decisions were made, and I feel bad for them, because I really do like their music.

But "Still Into You" made me want to cry
Went from an amazing influential rock band in a male-dominated music industry, to your average pop band.
18
Evanescence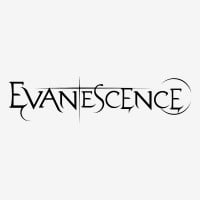 Evanescence is an American rock band founded in Little Rock, Arkansas in 1995 by singer/pianist Amy Lee and guitarist Ben Moody.
What people think they got worse? No way ok sure their older songs were better but there new songs are still great! If you are comparing their old songs to their new songs I don't really see your point
The Pre-Fallen era was the best. Songs such as "Anywhere" and "Even in Death" were great. After Ben Moody and David Hodges left, Evanescence fell apart.
I disagree with people who said that Evanescence went downhill. All of their albums are awesome even if Fallen was my favorite
Fallen definitely is their best album. I love Evanescence but I just don't like the slow and pianoey type songs.
19
Limp Bizkit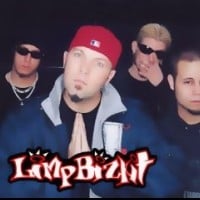 Limp Bizkit is an American nu metal/rap metal/rock band from Jacksonville, Florida, formed in 1994. Their lineup consists of Fred Durst, Sam Rivers, John Otto, and Wes Borland. They're mostly known for their singles like Break Stuff, My Way, My Generation, Nookie, Eat You Alive, Rollin', and Take a Look Around. They have made 5 albums to date.
They kinda established Nu-Metal as a genre and when the genre died off so did they,sad because Gold Cobra was a great album.And what is this prolonging for albums they announced Stampede of the Disco Elephants since 2012 and now,4 years later we still have no news on it..
They suck. I haven't even listened to them, but they just suck, I know and I can tell.
One addictive beat in just one bearable song and that is it.
They weren't that good to begin with...
20
Blink 182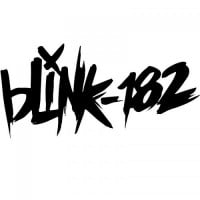 Blink-182 are a pop-punk band formed in 1992. Original lineup were Mark Hoppus (Bass Guitar, Vocals) Tom DeLonge (Guitar, vocals) Scott Raynor (Drums). Raynor was fired from the band in 1998 and replaced by drummer Travis Barker. They got into mainstream after the album "Enema of the State" Tom DeLonge left the band in 2015 and was replaced by Matt Skiba. Tom DeLonge returned in October 2022, bringing the classic line-up back
They are my favorite band, but I have to say that their new album is not good. California has one or two good songs, but the others are flat. They lost their sound.
Neighborhoods, instead, I think it's listenable. It's different from the other albums because it's more mature, but it doesn't mean it's crap.
Dude Ranch, Enema of the State, Take Off Pants and Jacket, and Blink-182 self titled Album were AWESOME

Then when I hear Neighborhoods, it was the worst and it came hella horrible, I MISS the old Blink-182.
Enema was insane. Neighborhoods was sub-standard. Enough said.
Wha bout I miss you? What have they done!
21
AC/DC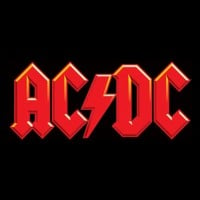 AC/DC are a Australian hard rock band, formed in November 1973 by brothers Malcolm and Angus Young, who continued as members until Malcolm's illness and departure in 2014 . They were fronted by Bon Scott until his untimely death due to alcohol poisoning in 1979, after which they hired Brian Johnson ...read more.
Brian Johnson left, Malcolm Young left, Phil Rudd left...
Honestly, Angus Young should leave too. Amazing band, and its time for them to set it down. Legacy is immortal, but not if you end horribly.
When Malcolm and Brian left, AC/DC died. Axl sounds like a dying horse (He used to be awesome in the 80s/90s). I think Angus is the only original member. My 8 year old brother LOVES AC/DC and he agrees.
Why on hell is acdc on the list they are brilliant brilliant band and very loyal to their fans their new album rock or bust is awesome. I'm a fan of acdc they should never be on this list at all. Have some respect
22
Arctic Monkeys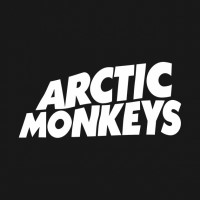 The Arctic Monkeys, otherwise known as the Death Ramps, are a British indie rock band formed in 2002 in Sheffield, England. The band consists of Alex Turner (lead vocalist, songwriter, electric and rhythm guitarist), Jamie Cook (electric and rhythm guitarist, songwriter), Matt Helders (percussionist, ...read more.
The Arctic Monkeys truly made art with their first 2 albums. A certain Romance, Brianstorm, Flourecent Adolescence, and Riot Van are some of my personal favorites. Starting on their third effort, however, they lost much of their individuality and starting pumping out all kinds of heartless garbage. They did come out with some ok songs like R you Mine, but even these high points paled in comparison to their hard hitting first works. It really is sad what Alex Turner has done to my favorite band.
Sure Am lost their spark a bit with AM but I think all the other albums were great! suck it and see was fantastic, humbug has bad rep but you can't deny the brilliance of crying lightning and cornerstone, favourite worst nightmare was brilliant but of course the best from them, and my favourite album of all time must be whatever people say I am, that's what I'm not
Since Alex Turner became the cocky airhead that he's today they started going downhill, they were a great band in their early years though.
They were always good in my opinion. Do people not like AM?
23
The Offspring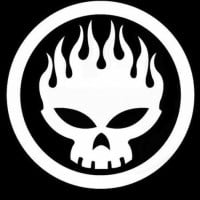 The Offspring is an American punk rock band from Huntington Beach, California, formed in 1984. Formed under the name Manic Subsidal, the band consists of lead vocalist and rhythm guitarist Dexter Holland, bassist Greg K., lead guitarist Kevin "Noodles" Wasserman and drummer Pete Parada.
The self-titled album was a great debut, ignition and smash were their best albums, ixnay and Americana were great. But conspiracy was awful, splinter was boring, and rise fall rage and grace was a rip off of Green Day. Although days go by had some really good songs in the beginning and end of the album, there was too much filler
Offspring were going downhill fast but managed to turn it around. There biggest hit song (your going to go far kid) was released after there biggest hit album (an album bands release when there career is ending! )
Smash and Americana were masterpieces, then with the success of American Idiot, they started to copy them... badly.
The Offsprig was the best during their Smash era. They sold 11 million copies of smash worldwide.
24
One Direction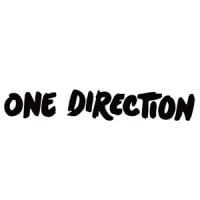 One Direction (commonly abbreviated as 1D) were a British-Irish pop boy band based in London, composed of Niall Horan, Liam Payne, Harry Styles, Louis Tomlinson, and previously, Zayn Malik until his departure from the band on 25 March 2015. The group signed with Simon Cowell's record label Syco Records after forming and finishing third in the seventh series of the British televised singing competition The X Factor in 2010. Propelled to international success by social media, One Direction's four albums, Up All Night (2011), Take Me Home, Midnight Memories and Four topped charts in most major markets, and generated hit singles including "What Makes You Beautiful", "Live While We're Young", and ...read more.
Who put the gods here? I love them because of their awesome and meaningful songs...They can actually sing though they aren't a rock band... Love you one direction.
Their first two albums suck, "midnight memories" was ok and "four" was definitely the best one so far. They're not a rock band though & I still don't really like their music lol (although I honestly tried to give them a chance)
They aren't rock but the first two albums were crap, midnight memories were the best but Made in the AM was a flop
There bad no matter what
25
Nirvana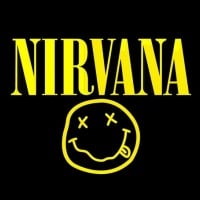 Nirvana was an American grunge band that was formed in Aberdeen, Washington in 1987. Nirvana disbanded after Kurt Cobain committed suicide in 1994. The drummer of the band, David Grohl, went on to start the Foo-Fighters, an alternative rock band. ...read more.
Eh. I can see why. After the breakup, the band was honored by the former bandmates running a company specifically for Greatest Hits albums. Unfortunately it was one by everyone's FAVORITE bad-news-bearer, Courtney Love. She literally sued her partners!
Why is nirvana here? They only existed 6 years and personally I enjoyed all 4 albums
They have only been around for like 5 years, and all their albums are great.
No, No! Nirvana was only around for around 7 years. How can they be here?
PSearch List