Top Ten Best Years in Rock Music
The Top Ten
1
1970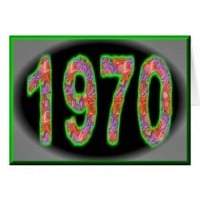 2
1975

A Night at the Opera (Best album ever), Wish You Were Here, too many to list...
Physical Graffiti, Horses, Blood on the Tracks, A Night at the Opera, Wish You Were Here
3
1986

4
1969

Led Zeppelin 1 and 2. , Abbey Road, The Who: Tommy, Rolling Stones: Let it bleed, The Band, King Crimson, Creedence C Revival, Crosby Stills and Nash, Pink Floyd, Cream
Abbey Road by The Beatles, Let it Bleed by The Rolling Stones, several albums by Creedence Clearwater Revival, several albums by Led Zeppelin, Hot Buttered Soul by Isaac Hayes, plus albums by Stevie Wonder, The Kinks, Joe Cocker, Elvis, Aretha Franklin etc. Beat that, any other year ever!
This year saw The Beatles, the Rolling Stones, Bob Dylan, Frank Sinatra, Jimi Hendrix, the Doors, the Who,
And the final week of 1969 saw the very first chart entry from the Jackson 5, plus the summer of 1969 featured a little concert event called Woodstock.
5
1973

Queen's first album was awesome and criminally underrated!
You forgot Selling England By the Pound, Future Days, Larks' Tongues in Aspic and Aladdin Sane
6
1983

7
1976

8
1967

2 Jimi Henrix albums, SGT PEPPERS, The Doors, Cream, Pink Floyd : Piper at the gates of dawn . Why is 1967 down at #9
9
2002

10
1971

Really?
Led Zeppelin IV, Who's Next, Sticky Fingers, Meddle, Fragile, Concert for Bangladesh, Imagine, Hunky Dory, What's Going On, Harvest, Tapestry…
I say again…Really? Does any other year come close?
I must admit, though, it is difficult to pick a year in which the neither the Beatles nor Van Halen nor Rush nor Michael Jackson put out material. Oh well.
Led Zeppelin 4, The Who: Who's next, Imagine, Black Sabbath : Master of reality
Pink Floyd : Meddle
The Contenders
11
1997

12
1968

Beggars Banquet, The Beatles (or the white album), waiting for the sun
Jeff beck Truth, Led Zeppelin 1, Waitin for the Sun, The Beatles White album, beggars banquet,
13
2010

14
1991

The year Grunge became mainstream, Green Day's debut album, and new albums and hits from Nirvana, RHCP, and R.E.M.
This should be #1
15
1957

16
1990

17
1994

Very underrated year in rock.
These days - Bon Jovi!
18
1965

The year I got married, the mix of british, American rock, and rockabilly.
19
2012

2012 was a leap year starting on Sunday of the Gregorian calendar and the 2012th year of the Common Era and Anno Domini designations.
20
1999

21
2000

22
2003

Evanescence and Linkin Park released their albums "Fallen" (Evanescence) and "Meteora" (Linkin Park) only weeks apart. It was also the year Three Days Grace's self titled album was released.
The Modern rock at it's finest!
23
1992

Hard to top 1991, but some great albums in here.
Keep the faith - Bon Jovi!
24
1978

25
2007

2007 was a common year starting on Monday of the Gregorian calendar, the 2007th year of the Common Era and Anno Domini designations
PSearch List