Top Ten Roleplay Situations
Roleplaying is a big thing in messaging. Its the play where you use your imagination and be a character you want or an OC. Here are the most common roleplaying situations I have seen and maybe you have seen too.
The Top Ten
1
An OC meets a character or its a crossover
I do these things too. It's the most common thing in rokeplaying actually... A character meets an OC or it's a crossover.
2
Shipping can happen
If you and friend support a ship. A ship can float around in the air and then it sneaks its way in the roleplay. It usually happens so.
3
It takes place in an AU in a specific media
Reverse Falls, Underswap, ANY AU will be the main target in most roleplays. I do it too.
4
Takes place in Discord servers
Discord is the huge server for roleplaying.
5
Half-animal, Half-Human character
Depends if it's a version of an existing character or an OC. Its usually an OC but these kinds of characters are pretty common.
6
Storyline is out of place
It's a roleplay what do you expect.
7
A fan account is involved
Yes. Normal accounts can roleplay but usually it's a fan account who is most likely to roleplay than just an account.
8
OC is awkward or edgy
This usually happens. You can make any kind of character you want. I'm just saying its common
Let's see my next pen & paper charakter is a Ninja Assassin. I think you are right about this one :D - Jetister
9
Cartoons/Anime from 2010s or popular in the 2010s are usually a theme
Similar to Undertale, BHNA is a big theme and so is Gravity Falls.
10
Undertale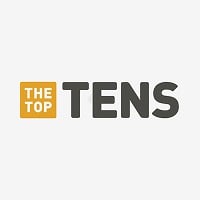 Undertale is very common when it comes to roleplay...
BAdd New Item
Related Lists

Top 10 Cartoon Characters You Can Roleplay As
Best Mental Disorders To Make Roleplay Characters Have
Ten MLP Characters Who Should Roleplay as Super Mario Characters
Best Habbo Roleplays
List Stats
10 listings
268 days old

Error Reporting
See a factual error in these listings? Report it
here
.