Top 10 Best Roller Coasters at Walt Disney World, Universal Orlando, and Busch Gardens Tampa
SplashMoun10
From high speed dive coasters to exhilarating indoor thrills, these are the best roller coasters at Walt Disney World, Universal Orlando, and Busch Gardens Tampa!
The Top Ten
1
Montu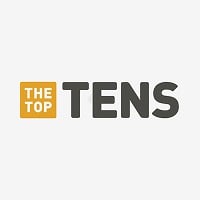 Out of all the coasters at Disney, Universal, and Busch Gardens, my favorite would have to be this Egyptian god of war. Featuring seven inversions, a great track layout, great theming, and a smooth ride all the way through, Montu is for sure a high-class roller coaster that is considered one of the best out there. It being an inverted coaster (meaning the track is above you) adds to the overall thrill of the ride, and now that Dragon Challenge at Islands of Adventure has closed, it's the only inverted coaster in the state. I love all the tunnels and trenches the coaster goes through, as well as the fact that it's fast and intense but not rough at all. I'm also a big fan of the dark blue/cream Egyptian color scheme of the ride. Another thing I like about it is that it's right at the front of the park and you can watch it take off from outside of the park. Overall, this definitely has to be my favorite in Florida. It's a well-themed, well-designed, super smooth coaster that is a pure ...more - SplashMoun10
2nd Best B&M Invert, Behind Raptor - Maddox121
2
Kumba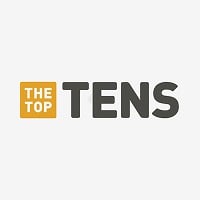 Probably the most intense coaster on this list, Kumba is one of the oldest coasters on this list as well, breaking many records at the time of it's opening in 1993. It was one of the first coasters made by Bolliger and Mabillard (B&M), which is now one of if not the biggest coaster manufacturer today. Its first inversion, a vertical loop, was at the time of its opening the tallest vertical loop in the world at 114 feet (35 m). Its records have of course been broken, but its still a highly-thrilling experience from start to finish. It has a total of seven inversions, the first being the vertical loop that goes over around lift hill (one of only a few coasters in the world to feature that), a dive loop, a zero-g roll, a cobra roll, and two interlocking corkscrews. The corkscrews are the most iconic part of the ride and are really fun to watch. Something worth mentioning is how loud this coaster is, which is intentional, considering the word "Kumba" means "roar" in the African Congo ...more - SplashMoun10
3
Revenge of the Mummy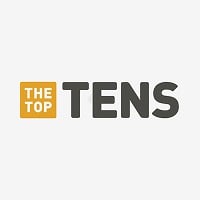 Not only is this one of my favorite rides at Universal, I also think it's the best indoor roller coaster out there. It's the perfect blend of a roller coaster and a dark ride and is one of the most well done attractions in general in my opinion. The queue starts out as a behind-the-scenes look at the set of a fictional sequel to the Mummy film, complete with props and concept drawings, and then halfway through the queue, it transitions into an archeological site in an Egyptian tomb. It starts to feel less like just a movie set and a creepy atmosphere is built. The ride begins with a mummified crew member getting his soul sucked out by the mummy Imhotep, who then declares that with the riders souls, he will rule for all eternity. The cart traverses through a treasure-filled room with soldier mummies and fire effects and then into a room in which flesh-eating beetles crawl out of a wall and head towards the cart. Soon after that, riders are launched into the coaster portion of the ride ...more - SplashMoun10
The best - MegaSoulhero
4
Expedition Everest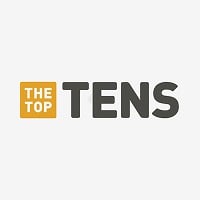 It wouldn't be a Disney ride without some incredible theming and details. Leaving a Nepalese village, you embark on a train-ride through the Himalayas. I like how the ride starts off as a slow venture before you make your way up to the mountain, as you get to traverse through lush bamboo forests and catch a view of a waterfall coming off the side of the mountain. After you begin your climb, you go through a temple with murals of the legendary Yeti, and throughout the ride come across a few signs of the Yeti, such as a torn-up track. Now, pretty much everyone is aware of the broken Yeti animatronic (or "Disco Yeti as some like to call it). I'm fortunate enough to have ridden when the Yeti was working and it was by far the best part of the ride. It's really inexcusable that it's been over a decade and they still haven't gotten it fixed yet. It served as the perfect climax to the ride, considering it's what the whole ride had been leading up to, but the ride is still incredibly fun ...more - SplashMoun10
5
The Incredible Hulk Coaster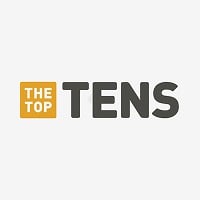 This is below the boring Mummy ride... - Maddox121
Before you even step into Islands of Adventure, you can already hear the roars of this coaster from outside the park just filling you with anticipation. Not only is this ride extremely thrilling, but it's also very picturesque, particularly the cobra roll over the parks lagoon, and you can watch and listen to the coaster from pretty much anywhere in the park.The ride is of course themed to the famous Marvel character and is centered around the riders being exposed to gamma radiation and transforming into Hulk-like creatures.The ride was taken down in 2015 and rebuilt with all new track, re-opening in 2016 with new features such as an on-ride soundtrack and an upgraded launch tunnel. The coaster as a whole though is pretty much the same. Starting with an exhilarating launch, the coaster goes right into a zero-g roll and drops over 100 feet before entering a giant cobra roll over the lagoon. As a whole, the ride features seven inversions and at a maximum speed of 67 mph is the ...more - SplashMoun10
6
Hollywood Rip Ride Rockit (Universal Studios)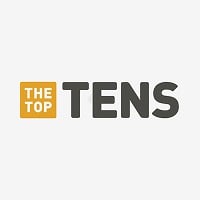 One of the more unique coasters on this list, this ride allows you to choose from over 30 different songs to listen to on the ride. After selecting a song, the ride makes its way up a vertical lift hill, and right after getting a grand view of Orlando, the ride makes its first drop which goes straight into the ride's signature "non-inverting loop." Apart from a few break runs along the way, it's pretty much all about speed with this ride, with a top speed of 65 mph. Compared to other coasters on the list, this ride is a bit on the rough side, which the restraints certainly don't help with, and those who are sensitive to jerky movements might want to steer clear, but this ride is still lots of fun regardless. This is one of those rides that is a lot more fun at night, particularly since everything is all lit up including the coaster trains, and the view at the top at night is great as well. Overall, this ride is one of my favorites at Universal and thrill-seekers are sure to get a kick ...more - SplashMoun10
7
Rock 'n' Roller Coaster Starring Aerosmith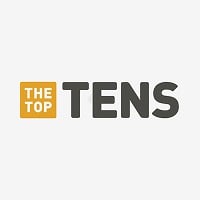 The most intense coaster Disney has to offer, this ride definitely packs a punch! In an effort to get to Aerosmith's concert on time, their manager orders a super-stretch limo and gives the riders backstage passes. Starting with an exhilarating launch that goes from 0-57 mph in under 3 seconds, you race through Los Angeles freeways while rocking out to Aerosmith songs. At the end, you pull into VIP parking, having successfully made to Aerosmith's concert. The ride consists of many twists and turns, including three inversions, two of which are Roll Over loops, and a corkscrew. Along the sides of the coaster, there are lots of black lit traffic and road signs, simulating a Los Angeles freeway. The launch is by far the best part of the ride, but the ride is fun the whole way through and is very smooth. On top of that, the theming is solid as well, particularly in the queue where the Imagineers made it really feel like a parking garage. Overall, if you're looking for something a bit more ...more - SplashMoun10
8
SheiKra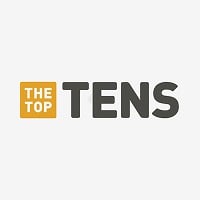 Arguably the most intimidating coaster on this list, SheiKra's main feature is its 200 ft. tall, 90 degree drop, making this a definite no-go for anyone with a fear of heights. With this ride, it's all about the anticipation, which gets built up as you go up the steep lift hill. At the top of the hill, the trains slowly turns and creeps its way towards the drop, and at this point, you can catch a really nice view of the park. It's also at this point that you might regret not sitting in the front row, since that's the best way to enjoy the ride. As you approach the drop, you don't go straight down, instead the train leans forward for a few seconds, leaving you suspended. Finally, it goes into the 90 degree drop at 70 mph, making it the second fastest coaster in Florida behind Mako at SeaWorld. The ride only has one inversion, but it's sure an impressive one that seems to go straight up into the air. The ride has another drop that goes into a tunnel as well as a splashdown that is ...more - SplashMoun10
9
Space Mountain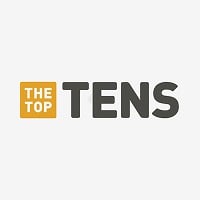 Space Mountain is the name of a space-themed indoor roller coaster attraction located at five of the Magic Kingdom-style Disney Parks.
Though obviously nowhere near the level of thrill of the other coasters on this list, Space Mountain is still a widely beloved classic and is great fun for the entire family. The "thrill" of the attraction largely comes from being in the dark and not knowing where you're going. Aside from that, the attraction offers some great theming and atmosphere, from the exterior design to the futuristic music, particularly the Star Tunnel music in the queue. Speaking of which, the queue for this attraction is pretty great as well and the little interactive games give you something to do during those long waits. As for the ride itself, the tunnel with the flashing blue lights is probably the most memorable part of the ride (be ready to have your picture taken! ), but the actual ride in the dark is of course really fun, not having a clue where you're going, and is full of sudden drops and sharp turns. Overall, it can't really compete with the coasters above it in terms of thrill, but it's still an ...more - SplashMoun10
10
Cheetah Hunt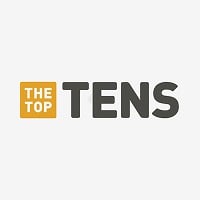 Of all the coasters on this list, this is the only one I haven't ridden yet, which is a shame because it looks like a really great ride! As the name implies, this coaster is all about speed, reaching a maximum 60 mph and includes three launches, one of which is right at the beginning. It has lots of airtime and features numerous twists and turns, though the ride is very smooth. It's a very scenic ride as well, providing a great view of the park on the figure 8 element, as well as the ravine that the coaster rapidly twists and turns through. Apart from the figure 8, this ride stays low to the ground for the most part, with most of the thrills coming from it's sharp turns and speed. With 4,429 feet of track, it's one of the longest coasters in Florida, only surpassed by Mako at SeaWorld, and it covers a huge amount of land. Overall, this coaster seems to have a lot going for it and is one that I'll definitely need to check out in the future. - SplashMoun10
The Contenders
11
Big Thunder Mountain Railroad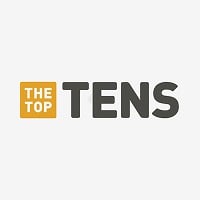 Big Thunder Mountain Railroad is a mine train roller coaster located in Frontierland at several Disneyland-style Disney Parks worldwide.
I love this ride so much I temporarily changed my profile pic to it - Phillip873
This ride is not very thrilling when compared to the others on this list, but it has an outstanding theme.

The Wild West was a perfect choice for Disney fans who are into the west, and the safety spiel gets me, and it just shows you that Disney is FANTASTIC with their theme and imagination.

The way Disney Imagineers put it all together provides entertainment and joy for all of us.

Though Disneyland California has a better Thunder Mountain for the dynamite, while however, Disneyland Paris has the BEST Thunder Mountain for its highest speed added with the splashdown drop after the beginning and the dynamite effect.

This ride is a classic that will be enjoyed by all (except for those below 40" and those who are unhealthy). - Gregory
12
Flight of the Hippogriff
boring - Maddox121
Outstanding theme for a kids coaster and fun as well for families.
13
Dragon Challenge - Islands of Adventure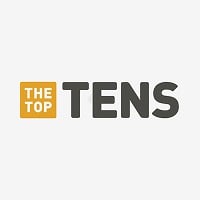 This was closed, but it was great.
14
Seven Dwarfs Mine Train
It might not be very thrilling and nowhere compared to many of the rides on this list, but it has outstanding theming and vibrant colors and cute dwarfs.

I know that might sound weird, but they're so Colorful and magical, and the Jewelry is so colorful and bright, my dad thought he wanted all those Jewels.

Again, not very thrilling of a ride, and nowhere near as thrilling as many of the other coasters on this list, (and smaller than the average traditional coaster, like Thunder Mountain, and even Space Mountain) but outstanding theming.

The best coasters are obviously those that combine thrills with their themes.

Now if Kingda Ka at Six Flags Great Adventure had theming, then it would draw a HUGE crowd and HUGE demand, and every extreme thrill seeker or coaster enthusiast would ride it and love it.

Obviously none of Disney's rides compare to, or surpass Kingda Ka (except for Mission: SPACE - Mars), but they're all entertaining enough to attract both ...more - Gregory
15
Woody Woodpecker's Nuthouse Coaster
Nowhere near thrilling like the others on here, as it's a kiddie coaster, but excellent theme and a good introduction to kids on roller coasters
16
Cobra's Curse
It's very fun, you spin as you go through the hills, twists and turns, and while it's not as thrilling as others in Busch Gardens or some of the others on the list, it's sure a ride that families and coaster fans will love and enjoy.
17
Harry Potter and the Escape From Gringotts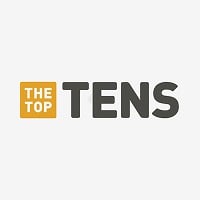 Not a big coaster, but immersive nonetheless.
18
Scorpion
It's a small coaster designed by Anton Schwarzkopf as one of his Silverarrow looping coasters, and the only one of its kind to exist today. It has many turns, a pretzel turnaround, and a loop, as well as a figure-8 and a 900-degree helix. During part of the ride, the track crosses through the middle of the loop. The height requirement is only 42 inches because this is the only looping coaster at Busch Gardens Tampa with lap bars instead of the typical otsr's, and while it's not nearly as big or thrilling as many of the others there or on the list, it's still a one of a kind and a good first step into looping coasters at Busch Gardens.
BAdd New Item
Related Lists
Top Ten Busch Gardens Roller Coasters
Top 10 Scariest Rides at Busch Gardens Tampa

10 Busch Gardens Tampa Rides

Top 10 Best Themed Lands at Walt Disney World and Universal Orlando
List Stats
18 listings
1 year, 283 days old

Top Remixes

1. Montu
2. Revenge of the Mummy
3. Expedition Everest
SplashMoun10
Error Reporting
See a factual error in these listings? Report it
here
.