Top 10 Best Roller Coasters at Walt Disney World and Universal Orlando
SplashMoun10
Orlando, Florida, the theme park capital of the world, is home to six of the world's most popular theme parks and two of the most popular theme park resorts. The Walt Disney World Resort and the Universal Orlando Resort are both well-known for pushing the boundaries in terms of themed entertainment, especially when it comes to their rides. Among their selection of rides, the resorts are home to several very unique and enjoyable roller coasters that each have it's own special perk. They may not be the most thrilling or intense coasters you'll find out there, but I think all of them are pretty fun rides regardless. Without further ado, here are the top 10 best roller coasters at these resorts!
The Top Ten
1
Revenge of the Mummy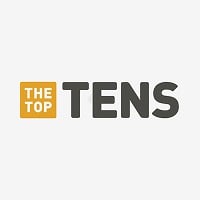 Not only my favorite roller coaster in Orlando, but also one of my favorite Orlando rides in general, Revenge of the Mummy is not only a great coaster but also a fantastic attraction overall. It's by far my favorite indoor coaster I've ridden. The queue starts out as essentially a behind the scenes look at The Mummy film, and then morphs into what seems to be a dimly-lit ancient Egyptian tomb with creepy music, what at first seemed like the set of a film starts to feel more realistic into the queue you go. Once on the ride, riders first come across a mummified crew member warning them to leave, when all of a sudden, the mummy, Imhotep, emerges from the sarcophagus. He sucks the crew members soul and announces that he's coming for ours and with our souls he will rule for all eternity. Before entering the coaster section of the ride, the cart goes slowly through the first few rooms, including a room where a bunch of flesh-eating beetles crawl out of the wall and head towards your ...more - SplashMoun10
Best ride I've ever been on - 2storm
Hollywood Rip Ride Rockit & The Incredible Hulk are WAY BETTER!
Is this the Universal Studios Orlando version of The Mummy ride in Hollywood?
V 1 Comment
2
The Incredible Hulk Coaster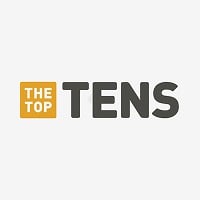 Why is this below Mummy? - Maddox121
One of the most iconic rides at Universal, the roars of the Incredible Hulk Coaster can be heard from anywhere in Islands of Adventure, and even directly outside the park, seeing and hearing the Hulk fills you up with anticipation. The ride is, of course, centered around the famous Marvel superhero, and features a unique launch system as well as seven inversions including the cobra roll over over the lagoon. The ride underwent a major refurbishment in 2015 which involved taking the track apart piece by piece and putting in completely new track. It reopened mid- 2016 with new features including on-board music. I haven't ridden this updated version yet, but I'm definitely looking forward to it next time I visit! The ride has usually been pretty smooth in my experience, although others might find it a bit on the rough side, but comparatively it's one of the less motion-sickness inducing in Orlando. My favorite parts of the ride would have to be the initial launch and the mist tunnel. Of ...more - SplashMoun10
Incredible! B and m sit down coaster
3
Expedition Everest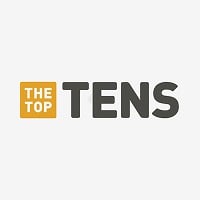 Yes, even with a broken Yeti, this is still one of my favorite Disney rides. I actually was fortunate enough to see the Yeti in action in 2006 and it really is a shame that it's been so long since it's worked, as it was the highlight of the ride. Even still, what I really like about this ride is the theming and story. The queue does a good job at setting everything up, as it's essentially a museum showcasing Nepalese artifacts and figures, as well as telltale signs of the Yeti. I like how the ride starts off slow as if you're truly embarking on an expedition and you can see the giant mountain with a waterfall right in front of you, and then you climb up and pass through a temple with murals of the Yeti, continue making your way up and then come to a stop as the track up ahead as been destroyed. Then you go backwards into the darkness of the mountain and come across the Yeti's shadow tearing up even more track. The train rushes out of the mountain at high speed and eventually makes ...more - SplashMoun10
I screamed at the top of my lungs when I first rode this. Hopefully they'll fix the yeti so it won't be "Disco Yeti" anymore. - MegaSoulhero
4
Hollywood Rip Ride Rockit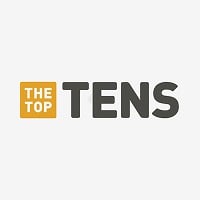 The tallest ride at the Universal Orlando Resort, Hollywood Rip Ride Rocket is a pretty unique roller coaster in multiple aspects. While it's far from the only coaster to have on-ride music, this one allows the rider to choose from over thirty different songs from five different genres. Also unique to this ride is the non-inverting loop right after the lift hill, and while it isn't the only coaster to have a 90 degree lift hill, it is the tallest and one of the most noteworthy features of the ride. This is one of those rides that I find to be a lot more fun at night. In particular, I really like the flashing lights and the view at the top of the lift hill at night. The only real downside with this coaster is that it can sometimes be very rough (which the restraints don't help with), but even then, it's still bound to be a fun experience anyway. In a park filled to the brim with simulators and 3-D/4-D attractions, it isn't hard to see why this ride is so popular! Jokes aside, it's a ...more - SplashMoun10
I went on this last year. So much fun. - MegaSoulhero
5
Rock 'n' Roller Coaster Starring Aerosmith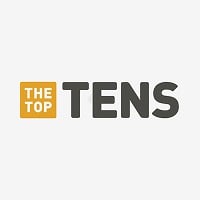 Arguably the most thrilling ride at the Walt Disney World Resort, Rock 'N' Roller Coaster is an indoor roller coaster attraction where the story is that guests enter a super-stretch limo after being given backstage passes to Aerosmith's concert, which just so happens to be all the way across town. The queue is made to look a parking garage, and upon entering, guest's can see the limos being launched. The launch, went goes from 0 to 57 in under 3 seconds, is by far the best part of the ride, as you're just sitting back in anticipation for it and it still manages to catch you by surprise. Each limo features different Aerosmith songs, such as Sweet Emotion and Walk this Way, and it's own license plate, such as "H8TRFFC" and "2FAST4U." Apart from the launch, the coaster features three inversions as well as neon road signs all along the sides of the track to mimic an L.A. highway. One thing I think this coaster really has going for it is smoothness, despite being one of Disney's most ...more - SplashMoun10
I remember on my second visit to WDW, the ride was closed because a kid died on it due to a heart problem. If it wasn't for that, my dad would've forced me to ride it. And that was back when I was afraid of riding roller coasters. - MegaSoulhero
6
Space Mountain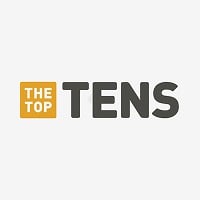 Space Mountain is the name of a space-themed indoor roller coaster attraction located at five of the Magic Kingdom-style Disney Parks.
Hard to make a list like this without having this classic somewhere on it. WDW's "blast off into outer space" may essentially be just two twin wild mouse coasters in the dark that only go about 28 mph, but it feels a lot faster when you're actually on it and is a whole lot of fun regardless. As with most Disney rides, Space Mountain has a pretty great queue, although it was a lot better when they had the ceiling open and you could see the ride above you (though I can understand why they'd do that, loose articles and all). The tunnel at the beginning with the flashing blue lights is arguably the most memorable moment of the ride, and I think the sense of not knowing where you're going and just being in the dark is what makes this ride fun. Sure, it's really not all that when you look at it's bare bones, but it's undeniably an iconic ride that Disney just wouldn't be the same without. Even knowing what it actually is, I still have lots of fun with this ride, although I will say it needs ...more - SplashMoun10
I've only been on Disneyland's version. Next time I go to Disney World, which will be in a few years, I'll be sure to ride this. - MegaSoulhero
7
Big Thunder Mountain Railroad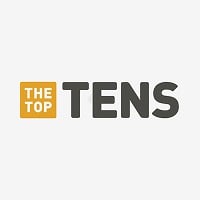 Big Thunder Mountain Railroad is a mine train roller coaster located in Frontierland at several Disneyland-style Disney Parks worldwide.
This list isn't just about the big thrills, there's got to be a place for the classics as well, thus we have here "the wildest ride in the wilderness! ' Where Big Thunder Mountain Railroad shines and what sets it apart from other family coasters is it's top-notch theming. Everything from the queue to the lift hills to the on-ride set pieces is incredibly detailed, and you may have to ride a few times to even catch everything. As expected, it's not a super thrilling ride, but it's thrilling enough that anyone regardless of age can get a kick out of it. I'm 21 and I still find it a very enjoyable ride even though I'm also a fan of big thrills like the Hulk. Like I said though, what I appreciate most about this ride is the scenery, notably the rock work that's made to resemble Bryce Canyon, and I just generally love it when there's always something to look at on a ride. Overall, it might not be much as a thrill ride, but as just an all-around enjoyable ride for the whole family, look no ...more - SplashMoun10
Why is everything is long.? - Poseidon
8
Harry Potter and the Escape From Gringotts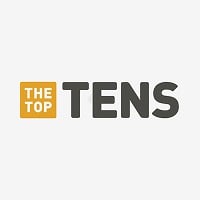 Although this attraction is a lot more focused on it's 3-D dark ride elements than it is with it's coaster elements, it is classified as a roller coaster and thus deserves a place on the list. I've mentioned this before, but this ride has possibly the best queue of any ride anywhere, and the ride itself doesn't exactly live up to the greatness of it's queue and is overall not as good of a ride as Forbidden Journey. A major reason why is because this ride is so screen-heavy (a trait that is shared by several Universal attractions) and has a few points where it abruptly stops so that we can watch the screen. What makes rides like Spider-Man and FJ work is that they are constantly moving and they mix in a good amount of practical effects apart from the screens. With so many 3-D simulator attractions at Universal already, it ultimately just feels like more of the same and is somewhat forgettable because of that.

However, the ride is still pretty fun, particularly the roller ...more - SplashMoun10
A ride so good that even my mom liked it despite being prone to motion sickness - MegaSoulhero
THE BEST
9
Dragon Challenge (Hungarian Horntail)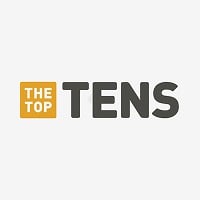 Yes, I am aware that these two coasters closed recently, but I figured that since they're still pretty fresh in everyone's minds, I may as well put them on here anyway. I'm frankly not surprised that they closed considering the ride was much better as Dueling Dragons: Fire and Ice, which was part of the Lost Continent prior to the Wizarding World of Harry Potter. The dueling element with the few near misses made them truly unique, and though I never went through it myself, apparently had a pretty awesome queue. Once Potter moved in, the coasters were kind of shoved off to the side and weren't really as popular as they used to be. To make matters worse, due to two incidents in 2011, the trains started being dispatched separate instead of simultaneously, and the ride became significantly less fun. What were once main attractions ultimately became side attractions to the ultra-popular Forbidden Journey. It really isn't a shock that they closed.

Aside from all that, what do I think ...more - SplashMoun10
It's a shame they got rid of Dragon Challenge and the Terminator attraction - MegaSoulhero
10
Dragon Challenge (Chinese Fireball)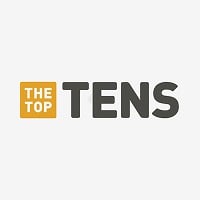 I explained everything in my comment for the Hungarian Horntail already, but considering they were two separate coasters in one attraction, this one needs it's own analysis. The Chinese Fireball (Fire), despite being slightly faster than it's counterpart, I didn't find as fun since it had less inversions and was not quite as intense. Either way, if the point wasn't made clear enough by now, both sides were much more fun when they actually dueled and the story of the Fire and Ice dragons was a lot better than it's Harry Potter makeover. Something I didn't mention in my comment for Hungarian Horntail was the grand entrance the attraction used to have as Dueling Dragons, with two giant statues of the Fire and Ice dragons "frozen in battle," which was replaced by a far less grand entrance once Harry moved in that you could easily miss walking past it.

The attraction is going to be replaced by a brand new Harry Potter attraction and I'm certainly hoping for the best with it (please ...more - SplashMoun10
The Contenders
11
Seven Dwarfs Mine Train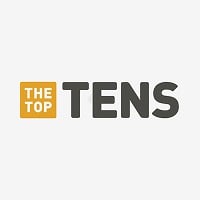 It's a fine roller coaster, but I wish people would stop raving about it, since it's kind of overrated.
Lines are too long and it's not much of a thrill.
12
Primeval Whirl
People could get hurt in this, it causes whiplash from the sharp turns and bumps.
Spinning coaster at Animal Kingdom.
13 Hagrid's Magical Creaturea Motorbike Adventure
14 TRON Lightcycle Power Run
BAdd New Item
Related Lists

Top 10 Best Themed Lands at Walt Disney World and Universal Orlando

Top 10 Best Rides at Walt Disney World and Universal Studios Orlando

Nintendo Attractions We Would Like to See When Nintendo Makes a Theme Park at Universal Orlando Resort
10 Best Roller Coasters at Disney Parks Around the World
List Stats
14 listings
1 year, 331 days old

Top Remixes
1. Revenge of the Mummy
2. Expedition Everest
3. The Incredible Hulk Coaster
SplashMoun10
Error Reporting
See a factual error in these listings? Report it
here
.