Top 10 Ruby on Rails Development Companies
The list incorporates the top Ruby on Rails development companies that provide top notch ROR development and have been known to deliver quality. Check out the list and vote for the rails development company you have had the experience to partner with.
The Top Ten
1
Sparx IT Solutions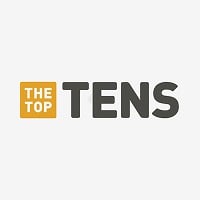 Sparx IT Solutions is a web & app development company that creates user-centric websites. Designing apps that could easily engage the audiences is one among the several profiles of the company. The company has a dedicated team of professionals as a result of which it successfully delivers projects within ...read more.
They do awesome creative work. Very work oriented team & absolutely a breeze to work with. I had an website done throught them and could not be more satisfied with the outcome.
Visit Website
2
Anadea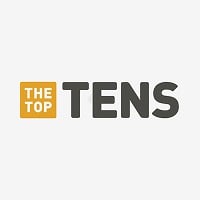 Anadea is a custom software development comapany with 15+ years experience in building web and mobile applications for business. It practices agile approach and specializes in Ruby on Rails, Java and Scala programming languages.
I was lucky to find this company. They are good in putting together the requirements and in the technical implementation. As for their knowledge in Ruby on Rails I could see that they are true experts in it.
I've worked with different companies, but this one impressed me so much. They really know what they do, and nothing can confuse them, it's a great example of professionalism! Thank you for my perfect RoR app, and for your individual approach which I was looking for among other IT companies but failed.
These guys a true fans of what they do. They are brilliant Rails programmers, can provide technical advice when needed and they are flexible to changes. - moisey
Visit Website
3
CSSChopper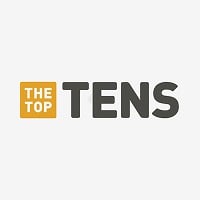 Established in 2009, CSSChopper is a recognized web development company that has successfully served in over 90+countries so far. Backed by a team of 228 odd developers, the company proudly boasts a huge clientele that includes major brands and companies. The ardent developers employed by this company ...read more.
Good work, quality project and ardent technical knowledge, the mixture of all these attributes I have received. In my 6 months of working experience with csschopper, I have never found any loophole. They fulfilled my specific requirements by delivering exceptional solutions within the stipulated time.
I would like to be a part of your clientele again with my another project in the future. Your team did an amazing job which is indeed laudable. I am happy for hiring you for ROR project and want to try another technology assigning a website project and hope you will satisfy me this time as well with quality work as you did before.
One of the best Ruby on Rails development companies. I am very satisfied with their working style. - aliceknight
CSSChopper is one of the best ruby on rails development company. - dengrussell
4
Hashrocket
Here is my biased opinion as an employee at our marvelous Chicago office. Hashrocket is a great place to work because of our excellent process, excellent people, interesting projects, and great benefits. Our developers have ample opportunity to grow as software authors, speakers, writers, consultants, and to just better our craft. Come join us!
Hashrocket has an amazing hiring process. Their process ensures that they only hire very talented developers. It also ensures they stay small and true to their values. The team is always professional and are constantly considering how much value they bring to their clients. Hashrocket is the best consultancy on earth.
Hashrocket is a Ruby on Rails design and development shop located in Florida. It specializes in test-driven development, pair programming, user centered design, elegant code, and on-site Ruby on Rails training. - Jenniferreed
Hashrocket is the best Rails shop I've dealt with. Very professional with time proven methods to get applications built in rock solid fashion. Absolute pleasure to deal with and I highly recommend them.
5
Bit Zesty
Bit Zesty is a software development company specializing in complex and dynamic web applications. They work in partnership with clients to build applications that improve business efficiency, increase profitability and provide a competitive advantage. - Jenniferreed
Bit Zesty has a very strong focus on the value for money and customer satisfaction. They embrace agile practices and strive to incrementally build exactly what you want. There is a lot of communication, demos and sessions to generate the ideas for further development. They know rails well and produce high quality code
London based ruby on rails development company, who have built a wide variety of complex applications and who's clients range from the UK government to startups.
The attention to the smallest details sets them apart
6
Altoros
Altoros is maybe not the best Ruby/Rails service company in the world, but definitely one of the best in Europe. They have the right size, sufficient quality and what is more important, brilliant developers.
Team of highly professional people. Very good expertise in Ruby,. Net, Java and many other branches of IT.
Very good professionals, excellent people, always caring about how to help you to get the best for your business.
Altoros Systems is a global software delivery acceleration specialist that provides focused product engineering to technology companies. Areas of expertise include Microsoft. NET, Java, PHP, Ruby on Rails, Adobe Flex/Flash, and mobile technologies. - Jenniferreed
7
thoughtbot
They are a full-service, full-time team of web designers and developers. They focus on providing the design and development services required to build modern Ruby on Rails backed web applications. - Jenniferreed
Offices in San Francisco, Denver, Boston, New York City, Philadelphia, Raleigh, and Stockholm.
Thoughtbot is cool company! I like using their open source technology for my projects!
Amazing open source used by tremendous amounts of Rails applications.
8
Pivotal Labs
Since embracing the Ruby on Rails platform in 2006, they have developed numerous products for clients in our Startup-oriented practice. They have taken entrepreneurs' ideas and made them reality, usually in a few short months. - Jenniferreed
I think Pivotal is exceptional, especially for firms that want to take advantage of an engagement to provide agile training to their internal team.
Know their products. They are really good
9
Vinsol
Having personally worked for the company, I'll say it is indeed a good place to work and you'll surely learn a lot. Company recently has improved a lot on the cultural aspects as well and is one of the best places to work if you like good quality code and are ready to learn.
I am going to join it, does not know much about it but whatever I have heard is really awesome.
The place to work on ruby on rails.
A great team to work with.
Great projects they are working on.
Agile web development is the culture.
Great training one can ever have.
This is best company to work for, best co-workers, best seniors. Company pushes you out of your comfort zone to make best out of you.
10
HireWebDeveloper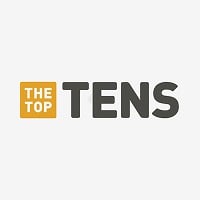 HireWebDeveloper is a recognized web development company known prestigiously for delivering exclusive, reliable and affordable web and app development solutions. Being equipped with world class development solutions, the company also participates in providing web app developers who are meticulously ...read more.
The Contenders
11
Andolasoft
Andolasoft is one of the leading mobile and web app development company from USA. We have leveraged upon the 5 years of industry experience on Ruby On Rails. With 50+ RoR developers and around 40+ customer from countries like USA, Australia, UK etc. makes this organization, one of the best rails development company.
12
Capsone Software Solutions Private Limited
We are currently working on Full time Rails development.
13 ChilliApple
14 Tinkerbox Studios
15
Iflexion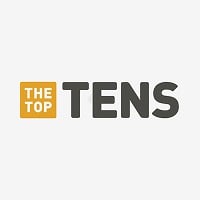 Established in 1999, Iflexion is a global IT solutions company with 400+ employees. Iflexion serves clients from SMBs to Fortune 500 companies in more than 30 countries worldwide. Iflexion has solid experience delivering advanced web & mobile solutions in different areas like web & enterprise ...read more.
Iflexion dedicated RoR department with 50+ engineers delivers full cycle ruby on rails development services: custom app development, mvp development, code audit and QA, custom API development, 3d party software integration, support and maintenance services.
Trusted company with strong expertise in RoR (https://www.iflexion.com/ruby-on-rails-development). Over 17 years in the business
16
Railwaymen
We have worked with Railwaymen for nearly 4 years. The team is excellent. They helped us develop a modern, clean and user friendly website as well as proprietary software systems that have improved the efficiency of our business and led to better customer retention. When developing our website and software systems, they took into consideration the needs of our business and made smart suggestions on improving functionality. We would highly recommend them!
I've worked with the principals of Railwaymen off and on for six years on multiple projects. They are fast, professional, easy to get along with and super-talented. Lukasz and the gang work more like programming partners than outside contractors, so they've been especially helpful in helping me think through the usability implications of different approaches. I highly recommend them!
Fantastic dev firm - we've been working with them for over a year now and they've been incredibly organized and punctual about all of the features we've requested. Excellent communication skills, very patient when they need to be, and we've had zero problems working with them. Recommend them 110%.
Railwaymen - enthusiastic and open-minded individuals fascinated with software web development. Effective cooperation. They offer services like: Web Application Architecture, Web Application Design & Content, System Maintenance & Administration, Search Engine Optimization
17
Allerin
As a social bookmarking site who had a bad experience with our first Rails programmer, we were so happy and relieved to find a gifted company like Allerin. Not only has Allerin given us an amazing site, but they have been able to work around and fix the work of the previous programmer. Most of all, Allerin is loyal, helpful, and cares about providing exceptional customer service and programming. Working with our programer was a joy from the start. His ability to understand our needs and translate them into a functional site has been so comforting when on a tight schedule. The owner of Allerin, has always taken personal interest in our project, being available all along for anything we needed. Allerin is not only the company who build our site; they are a part of our team. I wholeheartedly recommend Allerin to anyone who wants a great experience when developing their project
Allerin is the best at what it does. Working with then and their reports, I feel like I am working with a local team because they are ALWAYS available. Their execution of my Ruby on Rails app was well planned, code was clean, well thought out, and functioned to spec. The best part was his commitment and honesty to the deadlines. They added two more developers to the project at their cost to deliver on time
Allerin rocks, these guys are amazing, you can completely rely on them, they are the best for ruby on rails, owner is very cooperative so is the entire team, keep rocking guys you are the best for me, I reposed my faith on you and you delivered it perfectly, thanks a lot.
Lovely experience working with Allerin Technologies. They have a team of highly experienced and skilled professionals working on Ruby on rails. They are always available to sort out your problems and give perfect solutions which would be more technically feasible and would be user friendly. They help to make your application look look best in the industry.
18
Code Runners
Great company - and a respectable portfolio. Especially good in MVP-ing a project. - asmfc_23
It's a development agency, based in Sofia, Bulgaria. The team has done projects for some pretty high stake clients, both in the U.S. and Europe. The company specializes in healthcare IT solutions, data visualization and analysis, and information security. - room_n
19
RailsMuffin
RailsMuffin - San francisco based Ruby on Rails development shop. Small team of developers from another planet who bake delicious web products in there Ruby on Rails oven. - railsmuffin
I can recommend RailsMuffin to my friends. This guys know their craft, and produce a quality work in time.
RailsMuffin was extremely helpful for us - their developers knew testing, architecture and best practices inside and out. We learned a lot from them, and got more and better work done.
RailsMuffin is the most knowledgable and professional dev shop I've ever worked with! They write good, clean code and were an absolute pleasure to work with.
20
41studio
Great team really nice atmosphere. I fell I found my second family in this company.
Cozy place with nice people produce god code, go 41studio! Best Rails Developer born from here.
Review 41studio.com for great experience of web and mobile application development work
Great job, great result, nice place, professional in Ruby on Rails Development
21
Codebrahma
Codebrahma is best India.
22
Oozou
Oozou is an awesome Ruby on Rails development house. Using RoR, TDD, Node. Js. With customers like 500 Startups & Twitter they are leaders in what they do! Founded in 2009 & based in Bangkok, Thailand.
These guys are awesome. They developed http://dashboard. Io for 500 startups
23
Intridea
Intridea is a web products & services company specializing in agile application development, user interface design, and custom mobile app solutions. Founded in 2007, Intridea has a proven track record in deploying social & collaborative web tools for the Enterprise. - Jenniferreed
24
Selleo
Selleo eagerly contributed invaluable insights with a view to improving both our product and - more importantly - the business venture behind it. The kind of engagement was particularly useful while collaborating on the system technical specification.
In short, Selleo really took their time to understand the fundamentals and the goals of our businesses and transformed our ideas into functional web platforms.
Selleo have allowed us to quickly scale our existing teams with additional developers. They are a company pleasure to work with and have always delivered outstanding quality.
Selleo designs and develops custom Ruby on Rails web and native / cross-platform mobile applications. Businesses and NGOs hire us to help them go mobile or provide them with innovative software solutions. Since 2005 we have collaborated with companies and organizations around the globe and delivered over 80 custom web and mobile apps in diverse domains. Our focus on services industries has often allowed us to go beyond technology and provide valuable product and business insights to proactively co-create web / mobile solutions with our clients.
25
Idyllic Software
This is one of the only companies that talk more than web development. Their pitch is to enable start-ups & small businesses and has been known to deliver several complex projects quickly.

The development philosophy is "pragmatic" and their recommendations towards product development gives you a sense of working with a partner than a vendor.

They are more than a software development company with their recent equity partnership with StartupGuru which will enable them to not only build the web applications, but also help with funding, marketing and business building activities to make them a one stop shop for business building.
It is like hiring a group of experts for a startup that can not afford the experts. I was relieved that I don't have to do individual hiring or pay high just for retaining a great development team. It was so easy with Idyllic Software in picture. They not just gave me experts, they also took off the infrastructure cost. And the work was amazingly swift and smooth. I didn't realize that the team was offshore. I am sure to keep all my development work with Idyllic Software for ever and I highly recommend startups to give them a try.
Idyillic Software certainly surpassed my expectations. They have been professional, on-time and have create a top class application for a very fair price. Communications throughout the project have been open, prompt and clear which is a real asset when working from different parts of the globe. Their coding has been excellent and certainly agile, re-acting to feedback and small changes along the way, all with 100% transparency. I'll certainly be using them again in the future, and would be happy to refer others down the same path.
The quality of work done by Idyllic Software is very high. We can say they give their heart and sole to the work they do. They don't cheat you. They don't leave your work in the middle. They make sure that your understand the work. They don't drag projects to get bucks out of your pocket. In fact they work on speedy delivery. Its certaily worth evey penny!
26
Codeminer42
First Ruby on Rails software boutique in Brazil. They are growing very fast delivering high quality software to major companies looking for Rails applications.
27
Railsware
Railsware is a European company offering complete Ruby on Rails development and consulting services to clients in North America and worldwide. They deliver full-cycle product development, from scoping through production to deployment and support, with a strong attention to business goals and consumer benefits.

Having a team of more than 40 great engineers they strongly support open source and contribute to the Ruby on Rails ecosystem.

Railsware also build own products like Mailtrap, PivotalBooster, PiRo which are extremely helpful for engineers worldwide in daily activities.
I think they are the best. Trust me
28
DevBatch
Best ROR Development Company I ever Worked - Mubashar
Best ROR developers team
Best ROR developers in towm
29 Daft Code
30 Prograils
31 Itransition
32
RailsCarma
I had a pleasant experience with Railscarma when I developed the customer portal for my business. They even did a competitive research for me.
With its 13 years of experience into RubyonRails solutions delivery, RailsCarma has always been a positive experience with great quality in delivery
RailsCarma offers standalone and SaaS application development services on the RoR platform. The key value add of RailsCarma is in the in-depth understanding of server platforms, cloud systems and latest development practices and not but the least ability to handle big projects (+20k manhours). We ensure that code is not only efficient at app level but also through out the deployment stack. Added with the advantages that Rails has to offer makes RailsCarma deliver services at highest of standards.
Railscarma is a Ruby on Rails Development Company which is located in Bangalore. We are in our 11th year in operation, providing RoR developer hosting support since 2006, 100+ skilled RoR developers we have and so on. To know more about us kindly, visit our website.
33
EL Passion
I have worked with EL Passion on a couple of projects. They are skilled, open, committed and their approach to Agile is inspirational.
I had been following El Passion's work for quite some time. Bringing them on for helping us with our design challenges was a game changer.
EL Passion is a great team of experts. We have done together six projects (web apps in ruby and few iOS. They make outstanding thinks!
Great software house I had a pleasure to work with!
34
12 Spokes
12 Spokes' team of friendly Ruby on Rails experts will help you transform your dream into high quality working software using the best in agile software practices. - treybean
35
Northwest Independent Ruby Development, LLC
NIRD's team of experienced consultants work closely with our clients to develop applications that solve real-world problems every day. We provide end-to-end support, from project design and architecture through application development and testing to managed hosting and maintenance.
36 Infinum
37 Monterail
38
PixelCrayons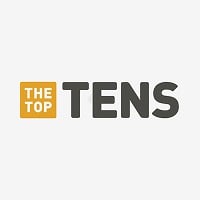 We had to develop a Bootstrap project on an urgent basis. So we chose to outsource the project to a company and somehow landed to the page of Pixelcrayons. We had a huge expectations from them from where they proved their excellence. The team members, project manager and the testers were always ready to give their best. Thanks so much for your soulful dedication. We would be happy to recommend your name to others.
Cheers.
An excellent Ruby On Rails development company to go for. I will definitely suggest PixelCrayons to my friends.
I am very impress with the work and the company, they (developer) really very helpful, I personally recommend pixelcrayons for development. James
Excellent and Award winning development firm.
39
Maisa Solutions
Maisa Solutions is an emerging leader in Mobile/Web Development, Software Development and outsourcing of highly-skilled programmers and developers. We are made up of a team of innovative professionals who's main goal is to provide excellent service and deliver products that exceeds all client expectations.
Maisa have been excellent in developing robust solutions for my complex business and web site. Maisa worked to their timelines and exceeded our expectation in terms of turnaround time and delivery in every single aspect.
Maisa is a smart thinking and hard-working engineers can guarantee the highest possible service for all your needs. Our goal is exceed all expectations to ensure 100% client satisfaction in our hopes to build a long and successful relationship with you
Our MISSION is to bring one-stop progressive economic software services and valuable customer relationships by providing distinctive and unparalleled quality service.
40
RailsFactory
Visit W. Railsfactory. Com/rubyonrails - strong team, professional and disciplined... Responsive web
41
Jyaasa Technologies
I think Jyaasa Technologies has to be one of the top Ruby on Rails Development companies. Jyaasa has been involved in developing awesome Ruby on Rails applications and Jyaasa specialize in building complete Ruby on Rails application for startups.
Jyaasa Technologies are really the techies with pure passion for helping businesses as well. If you are looking for great engineers who understand business working with jyaasa will boost your products exponentially
"Pure passion for innovation."
42
Perfectial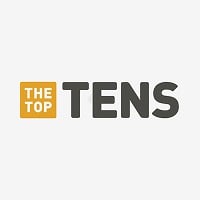 We offer comprehensive custom software development services: software product discovery, software product development, and auditing services to help businesses conquer the markets & deliver outstanding technology solutions.
Perfectial's Ruby on Rails engineers helped an internal development team build and improve a brand new AI-based mobile and web application, which helps users maximize the value of their unique business data. - galyna
43
Bacancy Technology
It is one of Best Ruby on Rails Outsourcing Company. we have build 5 ROR Products with Bacancy. Great way to deliver Agility using Lean and Kanban Methodology.

Great Developers and deliver project in timeline.
Bacancy is Leading Ruby on Rails Application Development company who had developed many applications. Bacancy have 55+ Agile Web Apps Developers. We are expert in Web and Mobile Apps Development. We use agile (Scrum and kanban) methodology to execute projects. We are very transparent and honest about communication.
44
JetThoughts
JetThoughts is a team of highly qualified Ruby on Rails developers, designers and managers.
45
Binar::Apps
We are a team of web developers who are passionate about new technologies. Our tailor-made web applications are designed for start-ups as well as big corporations. There are no challenges we cannot handle.
We needed competent and experienced team, being able to react quickly and effectively. Not only did BinarApps share their knowledge and expertise, but also showed understanding and commitment to our ideas.
BinarApps have great proactive attitude, they're experienced and easy to work with. I'd recommend them to other start-ups looking to launch their business!
46
Visuality
This is one of the best Ruby on Rails software houses I've been working with. They project management is awesome - and what is the most important - they meet project deadlines.
I love their developers as they know how to estimate and deliver within all agreed deadlines
These guys are great. They just work with passion and exceed your expectations.
These guys really know what they are doing. This is not craft. It's art.
47
Yuvasoft Solutions
It is the best company in ruby they have very sound peole in ruby on rails and they ar in indore they have aound 40 developers in ruby.
48
West Agile Labs
100% over budget, 2 months late and never finished. Code is anything but Agile. Other companies cringe at fixing their work. Warning to all.
49
Digital Opera
Excellent customer service, fun group to work with. They'v done stuff for startups through Fortune 500 companies. Lots of ecommerce, marketing, hosting, and Ruby development experience - in particular moving from.nET to RoR. After trying some overseas developers and local RoR developers, Digital Opera came in, fixed all the problems and got as a stellar product in no time.
50 Mint Digital
PSearch List