Top 10 Ruby on Rails Development Companies
Jenniferreed
The list incorporates the top Ruby on Rails development companies that provide top notch ROR development and have been known to deliver quality. Check out the list and vote for the rails development company you have had the experience to partner with.
The Top Ten
1
CSSChopper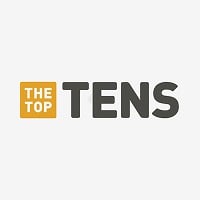 Established in 2009, CSSChopper is a recognized web development company that has successfully served in over 90+countries so far. Backed by a team of 228 odd developers, the company proudly boasts a huge clientele that includes major brands and companies. The ardent developers employed by this company ...read more.
Good work, quality project and ardent technical knowledge, the mixture of all these attributes I have received. In my 6 months of working experience with csschopper, I have never found any loophole. They fulfilled my specific requirements by delivering exceptional solutions within the stipulated time.
I would like to be a part of your clientele again with my another project in the future. Your team did an amazing job which is indeed laudable. I am happy for hiring you for ROR project and want to try another technology assigning a website project and hope you will satisfy me this time as well with quality work as you did before.
One of the best Ruby on Rails development companies. I am very satisfied with their working style. - aliceknight
CSSChopper is one of the best ruby on rails development company. - dengrussell
V 1 Comment
2
Anadea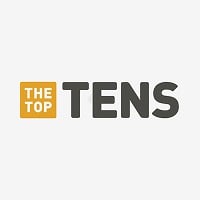 Anadea is a custom software development comapany with 15+ years experience in building web and mobile applications for business. It practices agile approach and specializes in Ruby on Rails, Java and Scala programming languages.
I was lucky to find this company. They are good in putting together the requirements and in the technical implementation. As for their knowledge in Ruby on Rails I could see that they are true experts in it.
I've worked with different companies, but this one impressed me so much. They really know what they do, and nothing can confuse them, it's a great example of professionalism! Thank you for my perfect RoR app, and for your individual approach which I was looking for among other IT companies but failed.
These guys a true fans of what they do. They are brilliant Rails programmers, can provide technical advice when needed and they are flexible to changes. - moisey
Visit Website

9
3
Sparx IT Solutions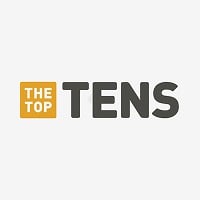 Sparx IT Solutions is a web & app development company that creates user-centric websites. Designing apps that could easily engage the audiences is one among the several profiles of the company. The company has a dedicated team of professionals as a result of which it successfully delivers projects within ...read more.
They do awesome creative work. Very work oriented team & absolutely a breeze to work with. I had an website done throught them and could not be more satisfied with the outcome.
Visit Website

9
4
Hashrocket
Here is my biased opinion as an employee at our marvelous Chicago office. Hashrocket is a great place to work because of our excellent process, excellent people, interesting projects, and great benefits. Our developers have ample opportunity to grow as software authors, speakers, writers, consultants, and to just better our craft. Come join us!
Hashrocket has an amazing hiring process. Their process ensures that they only hire very talented developers. It also ensures they stay small and true to their values. The team is always professional and are constantly considering how much value they bring to their clients. Hashrocket is the best consultancy on earth.
Hashrocket is a Ruby on Rails design and development shop located in Florida. It specializes in test-driven development, pair programming, user centered design, elegant code, and on-site Ruby on Rails training. - Jenniferreed
Great team with experienced developers who really care about their projects. Not afraid to give guidance and advice to non-technical clients, or talk shop with developer-clients.
V 5 Comments
Visit Website

9
5
Allerin
As a social bookmarking site who had a bad experience with our first Rails programmer, we were so happy and relieved to find a gifted company like Allerin. Not only has Allerin given us an amazing site, but they have been able to work around and fix the work of the previous programmer. Most of all, Allerin is loyal, helpful, and cares about providing exceptional customer service and programming. Working with our programer was a joy from the start. His ability to understand our needs and translate them into a functional site has been so comforting when on a tight schedule. The owner of Allerin, has always taken personal interest in our project, being available all along for anything we needed. Allerin is not only the company who build our site; they are a part of our team. I wholeheartedly recommend Allerin to anyone who wants a great experience when developing their project
Allerin is the best at what it does. Working with then and their reports, I feel like I am working with a local team because they are ALWAYS available. Their execution of my Ruby on Rails app was well planned, code was clean, well thought out, and functioned to spec. The best part was his commitment and honesty to the deadlines. They added two more developers to the project at their cost to deliver on time
Allerin rocks, these guys are amazing, you can completely rely on them, they are the best for ruby on rails, owner is very cooperative so is the entire team, keep rocking guys you are the best for me, I reposed my faith on you and you delivered it perfectly, thanks a lot.
Super solution in a single roof...
V 34 Comments
Visit Website

9
6
Pivotal Labs
Since embracing the Ruby on Rails platform in 2006, they have developed numerous products for clients in our Startup-oriented practice. They have taken entrepreneurs' ideas and made them reality, usually in a few short months. - Jenniferreed
I think Pivotal is exceptional, especially for firms that want to take advantage of an engagement to provide agile training to their internal team.
V 1 Comment
Visit Website

9
7
thoughtbot
They are a full-service, full-time team of web designers and developers. They focus on providing the design and development services required to build modern Ruby on Rails backed web applications. - Jenniferreed
Offices in San Francisco, Denver, Boston, New York City, Philadelphia, Raleigh, and Stockholm.
Thoughtbot is cool company! I like using their open source technology for my projects!
Amazing open source used by tremendous amounts of Rails applications.
Visit Website

9
8
Iflexion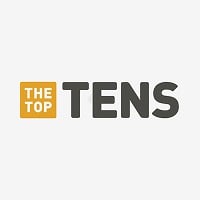 Established in 1999, Iflexion is a global IT solutions company with 400+ employees. Iflexion serves clients from SMBs to Fortune 500 companies in more than 30 countries worldwide. Iflexion has solid experience delivering advanced web & mobile solutions in different areas like web & enterprise ...read more.
Iflexion dedicated RoR department with 50+ engineers delivers full cycle ruby on rails development services: custom app development, mvp development, code audit and QA, custom API development, 3d party software integration, support and maintenance services.
Trusted company with strong expertise in RoR (https://www.iflexion.com/ruby-on-rails-development). Over 17 years in the business
Visit Website

9
9
Vinsol
Having personally worked for the company, I'll say it is indeed a good place to work and you'll surely learn a lot. Company recently has improved a lot on the cultural aspects as well and is one of the best places to work if you like good quality code and are ready to learn.
I am going to join it, does not know much about it but whatever I have heard is really awesome.
The place to work on ruby on rails.
A great team to work with.
Great projects they are working on.
Agile web development is the culture.
Great training one can ever have.
It's the best company for developing apps. Very particular about the quality and delivery.
V 3 Comments
Visit Website

9
10
Bit Zesty
Bit Zesty is a software development company specializing in complex and dynamic web applications. They work in partnership with clients to build applications that improve business efficiency, increase profitability and provide a competitive advantage. - Jenniferreed
Bit Zesty has a very strong focus on the value for money and customer satisfaction. They embrace agile practices and strive to incrementally build exactly what you want. There is a lot of communication, demos and sessions to generate the ideas for further development. They know rails well and produce high quality code
London based ruby on rails development company, who have built a wide variety of complex applications and who's clients range from the UK government to startups.
Strong technical skills and a good eye for design
V 5 Comments
Visit Website

9
The Contenders
11
Altoros
Altoros is maybe not the best Ruby/Rails service company in the world, but definitely one of the best in Europe. They have the right size, sufficient quality and what is more important, brilliant developers.
Very good professionals, excellent people, always caring about how to help you to get the best for your business.
Altoros Systems is a global software delivery acceleration specialist that provides focused product engineering to technology companies. Areas of expertise include Microsoft. NET, Java, PHP, Ruby on Rails, Adobe Flex/Flash, and mobile technologies. - Jenniferreed
I am truly impressed by your firm. In fact, I speak to my clients about your firm whenever they ask about our technology.
V 4 Comments
12 ISHIR
13
Intridea
Intridea is a web products & services company specializing in agile application development, user interface design, and custom mobile app solutions. Founded in 2007, Intridea has a proven track record in deploying social & collaborative web tools for the Enterprise. - Jenniferreed
14
Highgroove
Since 2005, they have provided lean, agile development for a whole host of clients, ranging from small startups to big fortune-500s. They've helped teams both big and small, everyone from startups with an idea to established teams seeking an edge. - Jenniferreed
Really a great company!

I enjoyed working with them on several projects, and these guys never ler me down! Unlike it happens with many other companies, unfortunately.
Highgroove is everything a software development shop should be. Don't take my work for it, check out our open source approach to what works best: not-so-secret-sauce. Highgroove dot com
15
Railwaymen
We have worked with Railwaymen for nearly 4 years. The team is excellent. They helped us develop a modern, clean and user friendly website as well as proprietary software systems that have improved the efficiency of our business and led to better customer retention. When developing our website and software systems, they took into consideration the needs of our business and made smart suggestions on improving functionality. We would highly recommend them!
I've worked with the principals of Railwaymen off and on for six years on multiple projects. They are fast, professional, easy to get along with and super-talented. Lukasz and the gang work more like programming partners than outside contractors, so they've been especially helpful in helping me think through the usability implications of different approaches. I highly recommend them!
Fantastic dev firm - we've been working with them for over a year now and they've been incredibly organized and punctual about all of the features we've requested. Excellent communication skills, very patient when they need to be, and we've had zero problems working with them. Recommend them 110%.
I wold highly recommend Railwaymen team. They are experts in what they do and have a really professional knowledge in Ruby on Rails
V 33 Comments
16
HireWebDeveloper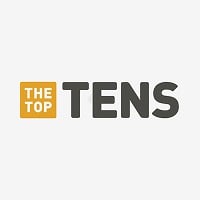 HireWebDeveloper is a recognized web development company known prestigiously for delivering exclusive, reliable and affordable web and app development solutions. Being equipped with world class development solutions, the company also participates in providing web app developers who are meticulously ...read more.
17
12 Spokes
12 Spokes' team of friendly Ruby on Rails experts will help you transform your dream into high quality working software using the best in agile software practices. - treybean
18
SumeruonRails
Seems great. Refer sumeruonrails.com
19
41studio
Great team really nice atmosphere. I fell I found my second family in this company.
Cozy place with nice people produce god code, go 41studio! Best Rails Developer born from here.
Review 41studio.com for great experience of web and mobile application development work
Nice team with great work even beyond expected. Really glad to work together with this team.
V 24 Comments
20
Visuality
This is one of the best Ruby on Rails software houses I've been working with. They project management is awesome - and what is the most important - they meet project deadlines.
I love their developers as they know how to estimate and deliver within all agreed deadlines
These guys are great. They just work with passion and exceed your expectations.
These guys really know what they are doing. This is not craft. It's art.
V 3 Comments
PSearch List
Recommended Lists
Related Lists

Top 10 Ruby On Rails Development Companies 2015

Top 10 Ruby on Rails Development Companies of 2017

The Top Ten Ruby On Rails Web Development Companies In London, UK

Best Ruby On Rails Consulting Companies
List Stats
1,000 votes
115 listings
6 years, 225 days old

Top Remixes (55)

1. HireWebDeveloper
2. Sparx IT Solutions
3. CSSChopper
Myra1

1. Iflexion
2. ISHIR
3. 41studio
alexseven

1. Codal Inc
2. 41studio
3. Allerin
codal
View All 55
Posts
Error Reporting
See a factual error in these listings? Report it
here
.