Rudest Countries
lovergirl923
The Top Ten
1
Poland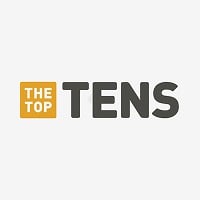 Poland, officially the Republic of Poland, is a country in Central Europe, bordered by Germany to the west; the Czech Republic and Slovakia to the south; Ukraine and Belarus to the east; and the Baltic Sea, Kaliningrad Oblast (a Russian exclave) and Lithuania to the north .
I lived there for years. I've traveled most of the world and lived in four countries (including the hilariously #1 on this list - a straight hater vote). Without question Polish people are some of the most base, tactless, ignorant, arrogant, deluded, shallow, racist, anti-semitic, lying, thieving, backstabbing, complex-riddled, and you got it, RUDE people on planet earth. Making it worse, they actually think they're wonderful, as many of them are also the least Christian, 'Christians' you'll ever meet. This is only funny the first ten times they tell you how lovely they all are (and start criticizing your country as many are also 'global/cultural' experts). They are on these kinds of lists for a reason. Yes, there are some exceptions, but every cool and thoughtful Pole I knew there hated it and was either planning an escape or was trapped there because of family.
Very rude and egocentric people, nationalistic and blinded from self appreciation. Should be higher on the list.
Catholics from the middle age thinking and doing, racist against any migrant or even refugee.
They are racist, and don't know about anything. Just don't go there or they will eat you
V 15 Comments
2
France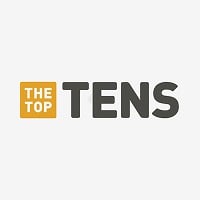 France, officially the French Republic, is a sovereign state comprising territory in western Europe and several overseas regions and territories. The European part of France, called metropolitan France, extends from the Mediterranean Sea to the English Channel and the North Sea, and from the Rhine to ...read more.
Absolutely ridiculous, France, UK and USA are among the most multi cultural countries in the world, in France more than 170 countries are represented, the tensions are more between some ethnics part than else. The French people are kind anyway and France stays the most visited country, so rude you say? Just because you don't know anything at all and just believing in stereotypes as any mindless guy.
France is my favorite country and I am Irish!
France has an amazingly diverse culture, and the language is easy to learn, not rude at all.
The absolute most nastiest people hands down
V 22 Comments
3
United States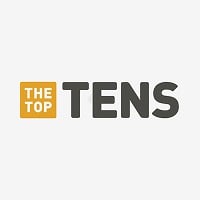 The United States of America, or the U.S.A. for short, is a federal republic composed of 50 states, 48 of them are contiguous states. There are two other states, Alaska and Hawaii, which are north and south of the contiguous states, respectively. The United States declared its independence from the ...read more.
Totally absurd. I've travelled and lived in a number of countries. When you're strictly talking about people and character here (not politics or power) American's, in general, are some of the most helpful, friendly, kind, creative, open, tolerant, honest, and fun people on earth. Every possible race, color, nation, religion, orientation, and creed can be found in even smaller cities, in the middle of nowhere, in the US. It's the melting pot of the world and it's diversity is unmatched anywhere Are there rude Americans? Of course. It's not perfect. But there is no way it's objectively one of the 'rudest' countries on earth.
Ridiculous comments left mostly by people with intermediate level English pretending to be Americans - or people who've never been there and are haters. There is absolutely no way any globally well traveled, remotely honest person thinks the US is even in the top 10 on this list. Clowns.
Although I'm American citizen, but I have more respect for non-American citizens than American citizens (only those who never been outside of USA). All the stereotypes about certain people come from Americans themselves. They are most ignorant people because most never travel outside of USA. They say that Chinese are good at maths, however, this only applies to Chinese Americans, not native mainland Chinese. They make rude jokes about people based on skin colour, hair colour and other physical traits. Racism is always persistent in United States since slavery of Africans. Americans are so arrogant that they put more emphasis on individualism. They do have strongest military, but they withdrew from recent wars like Iraq. They have the largest prison population due to gun killings, property destruction and crimes against humanity. Not all Caucasians are Americans because they can be from Europe, Canada or Australia. Americans are mostly prideful pricks who are always arrogant.
Anybody can be rude but the US Government is. They care nothing about the American people. All they care about is money and power. they don't even help the homeless veterans. They fight for are freedom but you don't make sure they have their basic needs. The US is not as good as they make themselves out to be.
V 34 Comments
4
Germany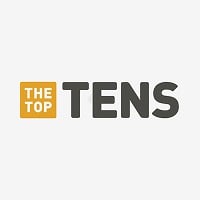 Germany was formally united in 1871 under the initiative of Bismarck with King Wilhelm of Prussia as emperor. The previous 'Holy Roman Empire', basically a continuation of the empire of Charlemagne/Karl der Grosse was dissolved in 1806. ...read more.
Cons: Rigid, arrogant, not very good taste in clothing, cold, grumpy and often not as efficient as the theory says (that's for the Swiss instead). Oh, and arrogant for no reason (they are not the most good looking or the brightest people in the world, are they? ).

Pros: the new generations become more and more open to the English speaking people then the older ones, the latter of whom not being able to speak any other language.
I can agree! I'm from Germany and German people are often rude and grumpy.
Very arrogant, extremely cold and rude people! Efficiency and good work is a myth. People should not believe that. Wondering how the numbers show a powerful nation in Europe. Maybe in numbers but not on live quality.
There is a strong underlying distrust for other people in Germany. At first it may seem like simply a general lack of interest of others but stay here long enough and you will see that simple things such as: standing in queues, accepting food at restaurants, and otherwise requesting service, requires you to be outwardly aggressive t others just to be recognized. Strange for such a developed civilization!
V 9 Comments
5
Italy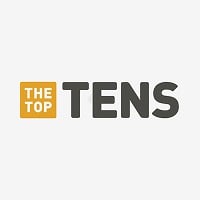 Italy, in italian Repubblica Italiana, is a unitary parliamentary republic in Europe. ...read more.
Italy (along with Romania) are probably the most deranged Latin nations when it comes to people.

Pros about Italians: good taste in clothes, personality (when common sense rules the person), many men and women are very good looking.
Cons: literally no manners; no professionalism in business.
I'm Italian and don't listen to these idiots, Italians are not arrogant, they just have pride and confidence in themselves. When it comes to rudeness, it depends at the location. The south is full of short tempered and egotistic people, but the north is the complete opposite. Italians are not nasty and not demoralizing and they do not think they are best at everything, what the hell are these lunatics talking about. They're certainly not deranged, some people just need to explore and educate themselves more because most of these comments are completely false.
Rudeness can be bafflingly subjective. While smiling may be a common way to greet someone, in Italy it could be interpreted as insincere we discovered when travelling across the country. When I wanted to ask directions our first impression was that nobody was willing to help us, or in such an unintelligible language. When we tried to make contact nobody smiled and looked really helpful or approachable. Only later I learned that in Italy smiling at strangers can be interpreted as making fun of them.
Nice - gingermchale
V 18 Comments
6
United Kingdom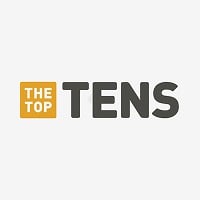 The United Kingdom (UK) is a sovereign state which consists of the political and economic union of England, Wales, Scotland and Northern Ireland. It was a member of the European Union (EU) from 1973 to 2016. ...read more.
Very rude and some can be very negative and abusive and even violent. Very good at not minding there own business. Can be often arrogant. And think the world should all be like them.
Traveled extensively and found, Brit drivers most courteous, but London rip-off, watch your prices and change carefully. France, locals great but watch out for err non-locals, danger violent thieves. USA, most people great but too many hands out for tips for no reason, NYC great but every where do a deal. Asia, everyone wants to do a deal, possible USA influence. UK, USA and France definitively not the rudest.
Like many other countries, the UK definitely has some problems, but I have always found them to be very friendly and personable. However, they do need to address their tendency to be ridiculously strict with their 'rules' and relax their pants on some issues. Recently, at a run-of-the-mill highstreet cafe in York, England, a waitress came to my table and admonished me for sharing half of my sandwich with my husband. Apparently if my husband wanted a sandwich, he should have ordered one for himself, sharing is not allowed (what). She ignored the fact that he had already eaten his full meal. Seriously though...correcting adult customers? Let it go, you're not SuperNannyNation. Apart from that, they're usually warm and friendly.
The best countries are in the top 3, strange no?
V 11 Comments
7
Bulgaria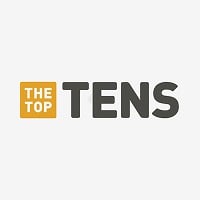 Bulgaria, officially the Republic of Bulgaria, was established in 681 ad. and since then it never changed it's name, which makes it one of the oldest countries in Europe. Located in the Balkan Peninsula between Greece, Turkey, Romania, Serbia, Macedonia and Black Sea. The Capital of Bulgaria is Sofia, ...read more.
Not better than Italy, same kind of behavior towards foreigners and outside world.
Refuse any immigration, close-minded.
8
Czech Republic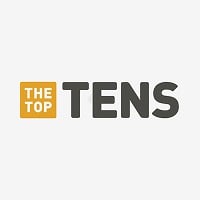 Czechia, officially the Czech Republic, is a nation state in Central Europe bordered by Germany to the west, Austria to the south, Slovakia to the east and Poland to the northeast.
You want to live in Czech republic? You must speak Czech fluently
Go to a restaurant in Prague.. And you'll be shocked
No more than Italy or Sunotisaja
9
Hungary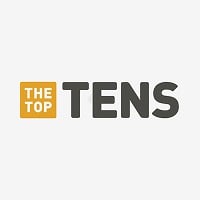 Hungary is a sovereign state in Europe. It is situated in the Carpathian Basin and is bordered by Slovakia to the north, Romania to the east, Serbia to the south, Croatia to the southwest, Slovenia to the west, Austria to the northwest, and Ukraine to the northeast.
What should I say..
10
Egypt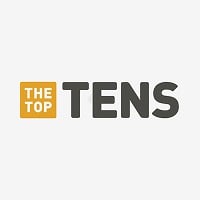 Egypt, officially the Arab Republic of Egypt, is a transcontinental country spanning the northeast corner of Africa and southwest corner of Asia, via a land bridge formed by the Sinai Peninsula.
Egyptians are the most rudest, impolite & loud people I ever saw. They don't have respect for any one what so ever.
Worst nation
Egyptians are the rudest people on the whole planet
Definitely so
V 2 Comments
The Newcomers
?
Slovenia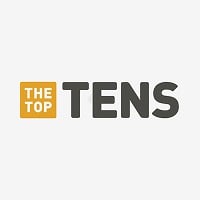 Slovenia, officially the Republic of Slovenia, is a nation state in southern Central Europe, located at the crossroads of main European cultural and trade routes.
The Contenders
11
New Zealand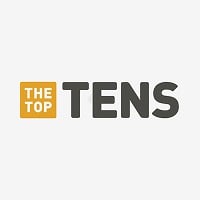 It depends what island you go to and what area, North island especially in Rotarua, Hamilton and Auckland there are very rude and racist people there, but in the South Island the more south you go the nicer the people
They are very rude and over all jerks no manners what so ever
I live there and I'm canadian they are so racist!
12
Greece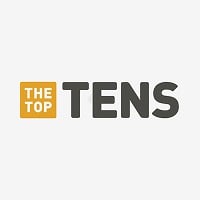 Greece, officially the Hellenic Republic, also known since ancient times as Hellas is a country located in southeastern Europe.
I'm Greek and I'm nice, not rude.
They think they are the best people in the world just because they have great history but new age Greeks are racist and rude.
Rudest people I have ever met in my entire life
Rude people all they ever do is think about themselves rather than others.
V 5 Comments
13
Kosovo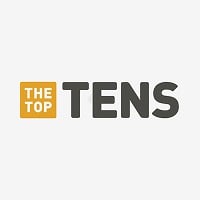 Kosovo is a disputed territory and partially recognised state in Southeast Europe that declared independence from Serbia in February 2008 as the Republic of Kosovo.
I just got back from my trip to the Balkans and most of the people in these countries where super kind but when I went to Kosovo they where worse then the French they think that if you have the money to go there your just there to shove it in there face that you have money!
I know a man from Kosovo that lives in North America. He told me he doesn't trust women, or believe them. And he cheats on all of his girlfriends. He has a few of them at a time. And he hates Serbs.
14
Honduras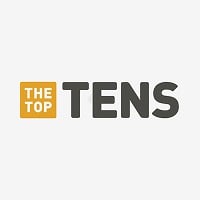 Honduras became an independent nation in September 15, 1821. Bordering Countries: Guatemala, El Salvador, and Nicaragua. Capital: Tegucigalpa, FM Population: 8 Million Language: Spanish Major Exports: Coffee, Bananas, Apparel, and Palm Oil. Currency: Lempira
15
Switzerland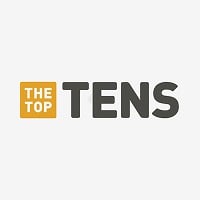 Switzerland, officially the Swiss Confederation, is a federal republic in Europe . It consists of 26 cantons, and the city of Bern is the seat of the federal authorities . ...read more.
This is one of the most soulless country I've ever been to. And I'm saying that because of the Swiss. I've never seen such a rude nation anywhere in this world I've been travelling through for a while. Swiss tend to live in their own bubble, have an extremely rude behavior and believe the entire universe revolves around their country, which is clearly wrong. And the racism is at a very, but very high scale.

Pros: extraordinary landmarks, amazing food, it's great place to make money, perfect infrastructure, high linguistic variety, chocolate, watches, high efficiency in business.
Cons: people
The Swiss just don't have any personality.
Being from Switzerland I know for a fact the Swiss expect way too much in such a small amount of time
I am from Bern (the Hauptstadt (capital). I have met good very nice fellow 'Schwyzer Lüte' and some bad apples as well. Still, as I was born there CH is special to me.

I would say that the USA in my experience is most likely the winner for being the rudest and most obnoxious place on the Third Planet from the Sun (especially with D J Trump as their new President)!
16
Russia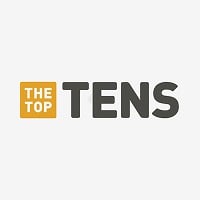 Russia, known as the "Russian Federation", was formed on Dec 25, 1991. It is located mainly in Asia, while a portion of it remains in Europe. The capital and largest city is Moscow, followed by Saint Petersburg in terms of population. The country primarily speaks Russian, a Slavic language. ...read more.
Gross attitude and a mentality coming from the medieval era. Russia, you may have big balls and great power all over the world, but you really need to grow up. Seriously!
Not helpful at all, very rude not only to foreigners but among themselves. If someone shows kindness, watch out they want to rob you.
Depends on the area.
Rude people
V 4 Comments
17
Malta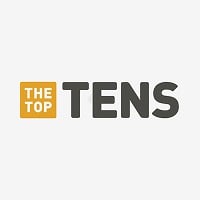 Malta, officially known as the Republic of Malta, is a Southern European island country consisting of an archipelago in the Mediterranean Sea.
That's the rudest country in Europe ladies and gentelmans. I waited to use toilet then a guy said "get out its not a public toilet" like 4 times. I was all nice to him even asked with hello sir but the people here are just horrible. Every taxi driver wanted to scam me for like 10 euro, I was in 4 restaurants and in 3 of them waiters were absolutely rude and wanted to scam me, I wanted to smoke a cig but I had no firelighter so I asked a bodyguard at havana club if he can lend me firelighter for a while and he said not for you. Island itself is nic but people here are more than horrible. I do not recommend this racist and selfish country to anyone.
Rude, Arrogant, Gropers, Letchers and Ignorant. Thank God it's an island and they can't affect the rest of the Med!
We drive horribly and lots of traffic and we accept too many immigrants (Arabs). But Malta is not that bad as a country.
Too much immegrants and Arabs and muslims, They can steal your money and be very rude to you and bad service, we had experience at one restaurant called D'office Bistro in Valatta, And the waiter was very bad and rude to us and tried to steal our money with fake bills and his name was Khodor Bayan.
V 1 Comment
18
Argentina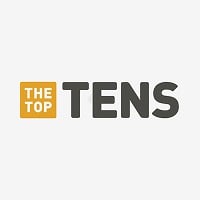 Argentina, officially the Argentine Republic, is a federal republic located in southeastern South America.
V 1 Comment
19
Romania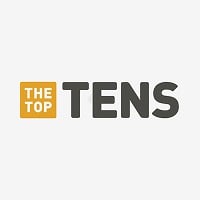 Romania is a sovereign state located in Southeastern Europe It borders the Black Sea, Bulgaria, Ukraine, Hungary, Serbia, and Moldova. It has an area of 238,391 square kilometres and a temperate-continental climate. With over 19 million inhabitants, the country is the seventh-most-populous member state ...read more.
It is normal, the vast majority of Romania are Roma. Gypsies do not want to go to work or school. They are a nation of banditry. As you see Roma have NO history or good culture. Their culture is the streets and travelling; cunning, and steal before moving on to the next town.
Please thankyou and sorry do not exist in the romanian vocab, if you use them you are seen as strange!
20
Vatican City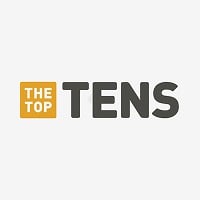 Vatican City, officially Vatican City State or the State of Vatican City, is a walled enclave within the city of Rome.
Bigot, out of the normal world, high arrogance level related to no way of understanding the real issues, rejects categorically the scientific evidences.
Against any kind a morality.
If you are not old, man, catholic, better white Italian or having Italian roots and having no problem with pedophilia and homophobia (being yourself not heterosexual...) pass your way, in the other case you will enjoy the entertainments there. Welcome to Paradise! - ~~~
Because this is the Capital of the church of babylon, which literally hacked the original, spiritual christianity.

Devil is so confident nowadays,
and the "pope" francis got very well connections with Argentine fascist elite, please google it people : read about his past.
Still there are few decent Christian people out there,
somewhere in monasteries, vegetarians and praying to Jesus sincerely.
This fake church will fall soon.
PSearch List
Recommended Lists
Related Lists

Countries With the Rudest People

Best Countries in the World

Countries with the Best Food

Countries With the Best National Anthems

Countries With the Hottest Girls
List Stats
1,000 votes
105 listings
6 years, 115 days old

Top Remixes (42)

1. Italy
2. Vatican City
3. Sudan

B767

1. Somalia
2. Nigeria
3. Oman

jose-haciensos

1. Qatar
2. Bulgaria
3. Poland

siza-kubuza
View All 42
Posts
Error Reporting
See a factual error in these listings? Report it
here
.