Rudest Countries
lovergirl923
The Contenders: Page 2
21
Serbia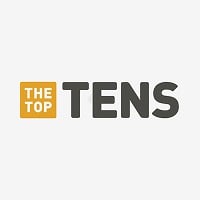 Serbia, officially the Republic of Serbia, is a sovereign state situated at the crossroads between Central and Southeast Europe, covering the southern part of the Pannonian Plain and the central Balkans.
They are so mean to Albanians and Kosavans
22
India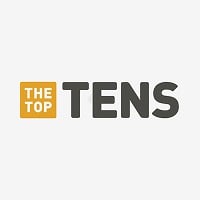 India, officially the Republic of India, is a country in South Asia. It is the seventh-largest country by area, the second-most populous country (with over 1.2 billion people), and the most populous democracy in the world.
Not all but many Indians (YouTube doesn't lie, just check all the comme- actually don't..) are utterly disrespectful towards people who say nothing to them in the first place. Specifically they go head over heals to insult Pakistanis at that moment there's a superiority complex that "we are bigger and better than you". Please control your foulness and egotism, you can't see another people achieving and bringing positive contributions in their society. You do you, India has many improvements to be made so invest your energy in more beneficial things. Happy 15th August.
There Vocabulary Is Disgusting, Always Rude And Racist And Get Funny About There Skin Colour. I Had A Friend Who Was Indian, He Was Polite And Friendly. But When We Fell Out He Said That I Commented On His Skin Colour.
Many think of Pakistanis as undeserved of any respect and Need no excuse to constantly bully them and some people can say the most vile things so, when Indians are respectful then I am surprised. I will not painting all Indians with the same brush but I have always noted this fact sorry
Yes they can't see pakistanis achieving and I hate india its too much dirty and smelly
V 10 Comments
23
South Korea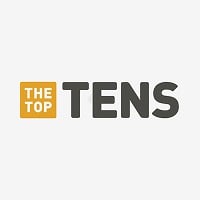 South Korea, officially the Republic of Korea, is a sovereign state in East Asia, constituting the southern part of the Korean Peninsula.
I know right? Korean are usually the backstabber, and all people I met from Korea are messing stupid. All they care is about themselves, and they are so rude to other countries... Korean boys are so much ruder than other country boys, and I suggest you guys... STOP HANG OUT WITH GOD DAMN KoreaN!
People are so rude in Korea, and I had a Korean best friend. They tend to make everything dramatic and emotional, and they hate other country people. The parents are so gossipy, so Korea should be at least top 15..
24
Nigeria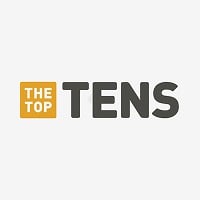 25
China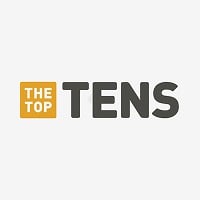 China, officially the People's Republic of China, is a sovereign state in East Asia. It is the world's most populous state, with a population of over 1. 388 billion . It was established in 1949. Its capital is Beijing. The other major cities are Hong Kong and Shanghai. Chinese (Mandarin) is the only ...read more.
Tourists from China are often commented as being rude.
There so mean and impolite.
Chinese And Japanese Can Be Rude, NO Respect Or Manners But Sadly That's How There Bought Up. We Cannot Really Blame Them. When I Opened A Door For A Teacher In College She Just Snorted At Me.
I've spent since 1996 trying to understand Chinese. Lived around then dealt with tgem in Buisness. I've found them two faced back stabbing and sneaky. They would walk over the top of your child if they fell. They renig on deals and have little concern for life. Its sad as I've tried to make excuses for years for them but lately a Chinese association and its employees not only triwd to screw me over but failed. Very untidy outlook to sincerity. Would stab you in back at tge blink if an eye. Its sad. But over the last 20 years I've fpund the Chinese to bw nothing more than cruel opportunists with no regret or honourable intentions.
V 6 Comments
26
Ireland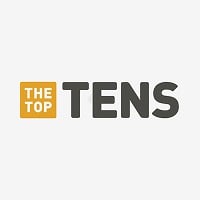 Formed in 1916 after the Easter uprising, Ireland is a small country with a population of roughly 5 million.
Women are extremely rude (says a guy who's always had more female friends than male ones). Overall, relationships between people are very shallow and the Irish generally can be pretty fake about everything. Everything or almost everything revolves around drinking and I still doubt Czech Republic has the highest alcohol consumption rate. Their only quality is they are much more polite than many, many other nations. Should I even mention how ridiculously has the crime rate increased lately, especially in Dublin?
Why do people think Ireland is all about the drinking and partying? Its actually a very religious country and they have a very strong and interesting history. I like it there. ( I am American) I have been to Ireland for Irish Dance, and the flight we took, our taxi driver, and the guy at the hotel were all very nice, not to mention everyone we met in stores and stuff. Very neat country!
Really? How did Ireland become a contender here? Seems an unlikely candidate.
Ok, and people still use the angry drunk Russian stereotype? These guys smell like scotch, and always want to fight. It's a beautiful country, but they're worse than the Scots when it comes to rudeness.
27
Philippines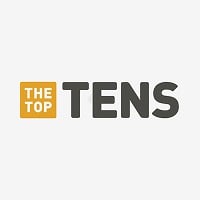 The Philippines was established in March 16, 1521 and named in honor of a Spanish King whose name is King Philip of Spain II. It is located at Asia, specifically at Southeast Asia. The capital is Manila. 89% of the people there currently are native, while 11% of people there are foreigners.
After living here for two years, I now think of them as the rudest people I've ever met, BUT what seems rude in my country seems to be acceptable here so I believe different countries and people have different ideas on what is rude and what is not.
Should be Number 1. Rude, Disrespectful, Careless, Dirty. They only seem to care about 1. Money, 2.Themselves, 3. How their hair looks. Their so called "Pinoy Pride" is completely Misplaced. The most dysfunctional People and Country. I am disgusted by them. - SIC
Racist to those who can't speak Filipino
Should be at Number 1. Rude, Disrespectful, Careless, Dirty. They seem to only care about 1.Money, 2.Themselves, 3.How their hair looks. Their "Pinoy Pride" is completely Misplaced
V 5 Comments
28
Iran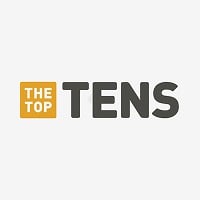 Iran, also known as Persia, officially the Islamic Republic of Iran, is a sovereign state in Western Asia.
Iran is great
I wish I was not born here - HomogeneousKhalidus
Rude people against celebrities athletes
while nice people against dictatorship and there too many chapmen that sell things much more expensive than their exact value and guarantee for goods and technologcal tools doesn't mean anything at all
29
Lithuania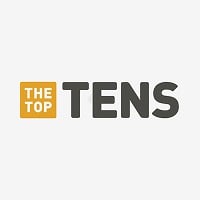 30
Pakistan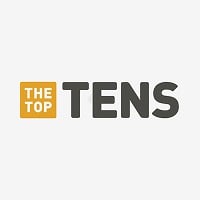 Pakistan was established in 1947 and is located in South Asia. Islamabad is the capital city of Pakistan and is known as the world's second most beautiful capital city. Karachi, Lahore and Peshawar are other major cities of Pakistan. Urdu and English are official languages of Pakistan. World's second ...read more.
Yeah they terrorisms are rude.
Literally TERRORIST country!
Never respect other religion except sunnis.
31
Bosnia and Herzegovina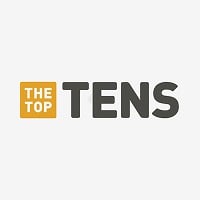 Bosnia and Herzegovina, sometimes called Bosnia-Herzegovina or Bosnia & Herzegovina, abbreviated BiH or B&H, and, in short, often known informally as Bosnia, is a country in Southeastern Europe located on the Balkan Peninsula.
32
Sudan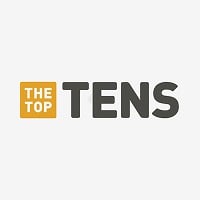 Islamic Republic (Khartoum as capital), lead by a terrible dictator.
Not to be confused with South Sudan which has enough suffered the barbarity of the government of Khartoum.
I accidentally voted it. But I'm Sudanese and if I tell you one thing, they are very welcoming people. So shut your big mouths up you haters😠
One of the worst in the world.
33
Vietnam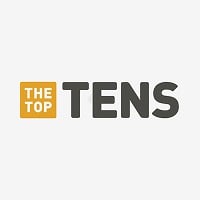 Vietnam, officially the Socialist Republic of Vietnam, is the easternmost country on the Indochina Peninsula in Southeast Asia.
Money money money, all they care about. They will fleece you dry and laugh at it in your face
For me, they doesn't think before speaking, and says that they have been celebrating Lunar New Year long time ago, and was said they were celebrating before Chinese celebrates it. what YOU GUYS STARTED CELEBRATING SINCE THE INDEPENDENCE DAY AND YET BEING so ARROGANT! LOL
Yeah Friendly or Rude it's depend on Money
34
Australia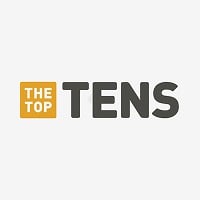 Australia, officially known as the Commonwealth of Australia, is a country comprising the mainland of the Australian continent, the island of Tasmania, and numerous smaller islands. Australia has a very warm climate and is very dry. The country's official language is English.
I'm surprised its number 24. In my opinion it should be number 4 or 8. Extremly racist people. Your never welcomed here. I came to Australia since 2006 and I've been called Muslim and people always told me to go back to my country. The number of times I've seen people getting bullied and me getting bullied is mind blowing. Very sad to see a good country be filled with such rude people.
It depends on what part you visit, like I'm Australian and yet I'm not arrogant or mean to people!
Some parts of Sydney are really rude,
I'm Australian. and we aren't rude to people at all. but yea we are a little racist, we don't say n***a and we aren't rude to black people, mainly Indians and Asians.
V 6 Comments
35
Albania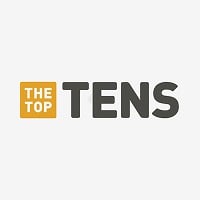 Albania is a southeastern European country that is slightly larger than Maryland and near Montenegro, Kosovo, Republic of Macedonia, and Greece. The capital is a city called Tirana. Some other major cities in Albania are Durrës, Elbasan, Vlorë, and Shkodër. Albania gained its independence in 1912. ...read more.
People just aren't polite.
People are so unacompanied and not polite.
36
Saudi Arabia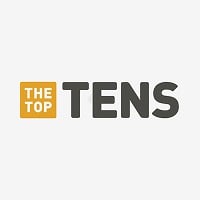 Saudi Arabia, officially known as the Kingdom of Saudi Arabia, is an Arab state in Western Asia (Middle east) constituting the bulk of the Arabian Peninsula. The official Language is Arabic The capital city is Riyadh.
Well they cover women from head to toe
I've worked here and they are really rude, Pervert and sex maniac. They are praying 5 times a day but after that they will still go back to their animal like attidue. This place is Not safe especially for women.
Never Go Here.
37
Israel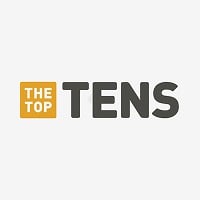 Israel, officially the State of Israel is a country in the Middle East, on the southeastern shore of the Mediterranean Sea and the northern shore of the Red Sea.
Never Go To This Place, It Is Unsafe And There Are Some Extremely Rude People Letting There Countries Down.
Definitely some of the rudest people I have come across
The rudeness of the people here is outstanding. I was booked for a 3 week tour of Isreal cut it short after 10 days couldn't stand the people
It sucks D.
38
North Korea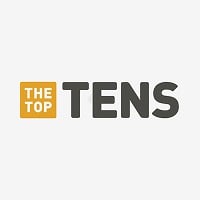 The Democratic People's Republic of Korea, also known as North Korea, is a country in Eastern Asia. Its capital is Pyongyang. It is currently ruled by the dictator Kim Jong-Un, after inheriting the title from his father, Kim Jong-Il, who inherited it from his father, Kim Il-Sung. ...read more.
Yo this should be number one... NOW!
Hates free speech
39
Canada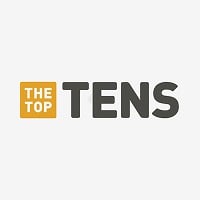 Canada is a country in North America that is next to the United States, and it's the 2nd largest country in the world (size is 9.985 million km²). This country has 10 provinces, and 3 territories. Canada became a dominion on July 1, 1867. Its 10 provinces are: Ontario, British Columbia, Quebec, Alberta, ...read more.
40
Mexico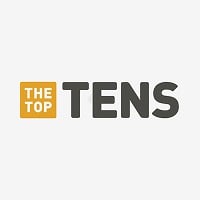 Gossipy. Vain. Enjoy pecking orders. Vicious. Even those who deny it are casually racist, sexist and homophobic. Very enjoyable people if you know what lines not to cross.
Not only rude but arrogant.
Yeah some people are very rude and racist
Much worse than every other country on this list should be in top 10. Drug cartels and lots of people carry guns especially tour guides which in my opinion is scary!
Canada shouldn't be on this list nor Austrailia they are safe and the people there are amazing! Usa and Russia should be 1 and 2 Russia because their people are just begging for money. Usa because they ask where your from and before that they could really care less about you then they ask you where your from and if you say any country that's well known and liked they will be all nice to you and beg for money! I blame TRUMP. But Mexico in 38 should be bumped to 4 or 8, Horribly rude all those spics. All other countries are well rated though except Canada and Austrailia. they are extremely nice!
V 1 Comment
PSearch List
Recommended Lists
Related Lists

Countries With the Rudest People

Best Countries in the World

Countries with the Best Food

Countries With the Best National Anthems

Countries With the Hottest Girls
List StatsUpdated 19 Oct 2017
1,000 votes
104 listings
6 years, 111 days old

Top Remixes (41)

1. Italy
2. Vatican City
3. Sudan

B767

1. Somalia
2. Nigeria
3. Oman

jose-haciensos

1. Qatar
2. Bulgaria
3. Poland

siza-kubuza
View All 41
Posts
Error Reporting
See a factual error in these listings? Report it
here
.