Best Football Running Backs of All Time
The Contenders: Page 2
21
John Riggins
The best power back of all time. The best halfback in Redskin's History. The 2nd best halfback in nfl history, next to walter payton.
this guy is just unstoppable, and props to John for being one of the only white runninbacks to makes this list - bore5
he got it when it was needed - a north south runner - that never let his team down.
He was more than a power back. Much faster than one might think.
V 1 Comment
22
Knowshon Moreno
How the hell did moreno get this high up is this a joke
Underrated the guy could run very well if he was healthy. - htoutlaws2012
23
Frank Gore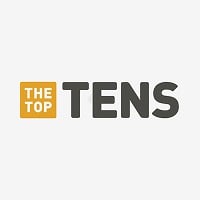 Franklin Delano Gore is an American football running back for the Indianapolis Colts of the National Football League.
lead the team in receptions last year and may very well lead the team this year and rushed for 1000 2 of his first 3 years in the league only played in 7 games his rookie year and led the team in rushing beat that
For his run with the 49ers absolutely, but now his with the colts and his really not doing much time to retire. - htoutlaws2012
He can do it all, run, block, pass. No back in the league can compare to Frank the Tank. The inconvenient truth.
Frank gore is very powerful and good with his cutbacks
V 4 Comments
24
Michael Turner
Underrated one of the better Falcons RB's they have had. - htoutlaws2012
Michael turner is my favorite Hb in the nfl history I think he is the best Hb my name Is caleb Thompson-short I play for Cumberland dukes in Cumberland va at Cumberland middle school I made a 2 point conversion I was holding the ball for the kicker if you want to to know where to go to go cucps.com
25
Peyton Hillis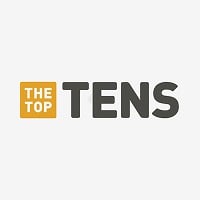 Peyton Derek Hillis is a former American football fullback and running back who played in the National Football League.
Just because he had 1 good season and was on the madden cover doesn't mean his good. - htoutlaws2012
How the heck did he get here that is stupid
Peyton hills couldn't make it up a hill
Should not be in top 100
26
Ray Rice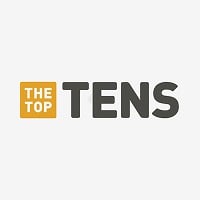 This right here is an example of how stupid people are. Ray rice lesean mccoy Michael turner maurice jones drew etc are much better than peyton hills and darren sproles.
No comment he is the worst running back ever! Amen done
Going to to beat my wife in a elevator oh too soon! - htoutlaws2012
Coming from a long time ravens fan, I HATE THIS DUDE! he was our only hope, and then, he hits his wife. I'm glad he is gone
V 6 Comments
27
Stephen Jackson
That's a basketball player idiot - htoutlaws2012
V 3 Comments
28
Marshawn Lynch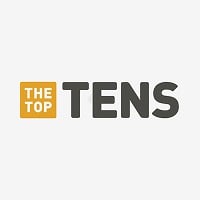 Marshawn Terrell Lynch is a former American football running back who played in the National Football League for the Buffalo Bills and Seattle Seahawks.
He is the best he can break many tackles he jumped over three guys for a touchdown how is that possible this guy is amazing he should be on the Seahawks he is the best why isn't he number 1? He can run to the end zone easily any man before him is a lie he can catch a pass and juke people if the juke doesn't work he will break that stupid tackle. I've seen him in a live game he made it to the super bowl 2 times. People have avoided to tackle him, he even hurt someone getting tackle that is a lol. SEATTLE SEAHAWKS ALWAYS WIN CAUSE OF HIM!
I've seen defenders avoid tackling Marshawn Lynch. Coaches tell their players to swarm him, jump on the pile, because it takes more then one or two or even three guys to bring him down. Oh yeah he can catch a pass and make cuts too!
Best running back in his era in big games. Plays better against the best. Seahawks would have won back to back super bowls had they chosen to hand the ball off to the beast. He belongs in the Hall of Fame.
People under rate him in his prime he was like the best he should be a hall of famer he can juke make short plays into one of the best now he plays for the raiders but he was like the best in his prime
V 43 Comments
29
Darren Sproles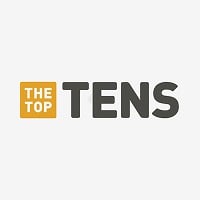 Darren Lee Sproles is an American football running back for the Philadelphia Eagles of the National Football League.
He is fast and a great receiver which he was a little bigger he is only 5'7
Single season total yards record PERIOD
He got swag
he is smart
he is fast
he is big
he is black
he has drew brees as QB
he is hella fast
has 700+ reception yards with 9 Tds
averages 6.9 yards per carry
so he is the best rb of all time.
jk!
he is in top 100
hahahaha
Paroled is amazing
V 6 Comments
30
Larry Csonka
Adrian Peterson ahead of Csonka as well as OJ, marcus A. Franco, Riggins, Foreman, dorsett, Sayers, Campbell, Dickerson. and Reggie Bush hadn't proved a thing and Bo didn't even play long enough. Darren Mcffaden being one # behind csonka is a disgrace to Zonk. Not saying these guys aren't great, just not proven! - rtdavis
Larry Csonka is way higher then number 32 on the alltime best running backs. You should all go home lay down and think about where you put him. Boo hoo
Could be a stats sheet for everyone... You know like who has the best pickup, chevrolet... Ford... Dodge... Then again lets just twist it to make it sound like we want. Bottom line He got the only undefeated season with a Super bowl ring to show.
This man was beast mode before Marshawn Lynch. He needs to be higher.
V 6 Comments
31
Billy Sims
If you wear #20 in Detroit, then you must be special, and Billy Sims was! We used to call Barry Sanders, Billy Jr, as he wore #20 with pride as well. Sims could gallop down the sidelines for 80 yards while leaving everyone in his dust hence "another one bites the dust. " If he didn't get injured the current running backs would still be trying to break HIS records!
Career cut short but should be in the top 20 all time. A dynamic runner with power and speed.
V 1 Comment
32
Steven Jackson
Totally agree, he has gotta be way up in the top ten, not to mention that he has 60 tds and he's still going at only 28 years old. This guy is a beast and he's always breaking through tackles and he never gives up. He's my favorite running back in the whole league.
In my opinion he is the best running back in the game, and at the end of his career he could be in the top 10. He rushed for 1000 yards his last 6 seasons. HE is lightning quick, and is as strong as any fullback in the leage. His legs just keep pumping no matter what. He is extremely reliable, he has played through injuries, and he doesn't give up. If I were to have any runningback on my team it would be this guy.
He is the best he played for more than 9 years and he still got the power!
V 1 Comment
33
Ahmad Bradshaw
Had his up's but now his at his decline stage in which he really sucks bump him down the list. - htoutlaws2012
Were is jim taylor not in top 25 what a joke
Ahmad Bradshaw is better then whoever is at the top of this daggone list go Giants.
34
Jim Thorpe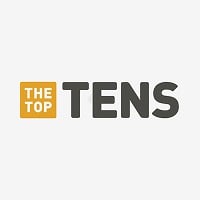 He was dominant as any player ever could be. With only a leather helmet or none at all. If we are including players from older football, than Jim Thorpe is the best. Study about him and you will see what I mean.
Are you kidding me? Jim Thorpe easily makes the top fifteen for me. If you don't know who this is start studying.
A true legend that every time I look at that big statue at the pro football hall of fame of him just reminds of the importance he had back in the day. - htoutlaws2012
WHY IS HE BEHIND RAY RICE? When was Ray Rice named "greatest athlete in the world" by the King of Sweden?
V 2 Comments
35
Bronko Nagurski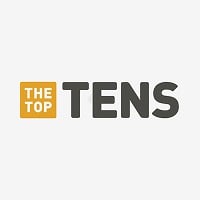 Bronislau "Bronko" Nagurski was a Canadian-born American football player, renowned for his strength and size.
One of the first, greatest running back in football history. Paving the way for newer legends. Easily one of the best backs ever to play the sport.
V 1 Comment
36
Red Grange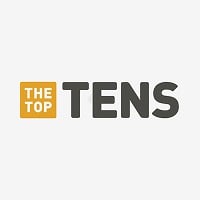 Harold Edward "Red" Grange, nicknamed "The Galloping Ghost" or "The Galloping Red Ghost", was a college and professional American football halfback for the University of Illinois, the Chicago Bears, and for the short-lived New York Yankees.
maybe not the best but a pioneer, and an excellent runner, and for that he deserves recognition
Number One easily. Without him, football is like the NHL - known by all, but followed by only some.
The man made NFL a 1920's popularity!
37
Chuck Foreman
Rookie of the Year in 1973. Revolutionized the running back position by leading the league in receptions in 1975. His abilities set the tone for the West Coast offensive style which has been popular in the NFL for decades after. Aside from his amazing pass catching talent, he could run with power or finesse and exhibited diverse running styles that could be compared to both Gayle Sayers and Barry Sanders. Was voted NFC player of the year by The Sporting News in 1974 and by UPI in 1976. All-Pro in 1975 and played in five consecutive Pro Bowls. Held the NFC record of 21 Touchdowns in 14 games and battled O.J. Simpson head to head for the NFL record on the last day of the season. A snowball in Buffalo on the last weekend of the 1975 regular season kept Foreman from winning the 1975 NFC rushing title. It also prevented him from becoming the only player in NFL history to lead his conference in rushing and receptions and setting the NFL touchdown record. Foreman was on his way to scoring ...more
The NFL Hall of Fame should be ashamed of itself. The Vikings were a.500 team at best the year before Chuck Foreman arrived. The next year the Viking were playing in the Super Bowl. He was catalyst behind their success. Chuck was a warrior and played that way. Chuck Foreman-2012 Hall of Fame!
chuch was the man who changed the way you play the runningback on Dfence.
I can't believe he's only 41st on the list. He could do it all. And I agree with the person who said the HOF should be ashamed of itself. Chuck was The Man.
V 2 Comments
38
Arian Foster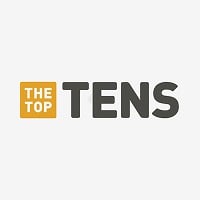 Arian Isa Foster is an American football running back who is a free agent. He played college football at Tennessee, and was signed by the Houston Texans as an undrafted free agent in 2009. Foster is known for his vision in finding rushing lanes and his signature Namaste bow, which he frequently performs ...read more.
The guy went undrafted and pretty much carries the Texans offensively. Always a lead rusher even if he doesn't look as explosive or flashy as other guys. Extremely humble and hard working. He'll be one of the greats later on.
If only he stay healthy he can play but he must stay healthy! - htoutlaws2012
Undrafted, And Still Led The NFL in rushing Yards. In 2011
Savage
V 3 Comments
39
Jim Taylor
How is Ahmad Bradshaw, McFadden, McCoy, Sproles, and Hillis above Jim Taylor. Peyton Hillis is a complete joke and shouldn't even be in the top 100. Jim Taylor was the backbone of the Packers dynasty that is possible the best dynasty In NFL history.
led league inrushing the year J. Brown didn't... was the bread and butter for the Packers during their "sweep" rushingyears
Jim Taylor #36. Are you crazy? What did Sam Huff say after Jim Taylor ran over him all afternoon, thus destroying the vaunted NY Giants defense? "I don't think Jim Taylor likes me." Now if that is not intimidation of a great linebacker, I don't know what is!
V 1 Comment
40 Vick Ballard
PSearch List
Recommended Lists
Related Lists

Top Ten NFL Running Backs of All Time

Top 10 NFL Running Back Busts of All Time

Greatest College Running Backs

Top Ten Best NFL Running Backs of the 2015-2016 Season

Top Ten NFL Running Backs of the 2013-2014 Regular Season
List Stats
14,000 votes
143 listings
12 years, 76 days old

Top Remixes (82)

1. Barry Sanders
2. Walter Payton
3. O. J. Simpson

MadSkin11l1

1. Walter Payton
2. Emmitt Smith
3. Barry Sanders

JaredZilla223311

1. Walter Payton
2. Barry Sanders
3. Jim Brown

Sssamuel2
View All 82
Posts
anthonyray22
Error Reporting
See a factual error in these listings? Report it
here
.