Saddest Deaths of 2017
anthonybecerra831
The Top Ten
1
Chester Bennington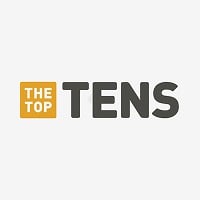 Chester Charles Bennington (March 20th, 1976 - July 20th, 2017) was an American musician, singer, songwriter and actor, best known for being the lead singer of Linkin Park. He also has a few side projects like Julien K and Dead By Sunrise. He committed suicide in 2017 due to depression.
Just so surprising I don't think I can even begin to describe how sad this is I mean it wasn't just any death he was the voice of his generation but left us at the age of 41 from a suicide. Most think because his friend Chris Cornell also committed suicide and since it is Chris Cornell's Birthday he decided to hang himself - Thecyanryan
Don't let OJ's parole overshadow how big Bennington was in the Nu Metal/rock genre. You may not like them much, but you have to admire such great success they achieved in their peak. Now I can't possibly think the band will move on from another singer its over, and Chester will forever stick out for me. Thanks for everything you gave us fans from the beginning to end. - htoutlaws2012
This death still hits me hard... his music just feels and sounds more depressing now. Especially Dead by Sunrise, Linkin Park and Grey Daze. May his roul rest in peace he was a talented man that had a good run. I never got to see him live which is a shame because he had a really good vocal range. His death hit me harder then any death this year. It was like having a close friend die. I still cry when I hear songs like "Leave out All The Rest" or "One More Light".
I love Chester if I was sad id just play his songs he was my favorite singer of all time and linkin park was my favorite band of all time I agree sadest death ever goodbye Chester I had tickets to see him live only thing I have ever wanted to do and 8 days befor the concert he killed himself. if I had the chose of not going to the concert and chester would live by far not going to the concert RIP I cried for months Goodbye
V 31 Comments
2
Chris Cornell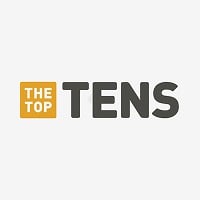 Chris Cornell was an American rock musician and singer-songwriter, best known as the lead vocalist, primary songwriter and rhythm guitarist for Seattle rock band Soundgarden and as former lead vocalist and songwriter for the supergroup Audioslave. He died on May 17, 2017.
I don't really know what to say. He was a huge inspiration to my own personal songwriting. He had a voice that hasn't been replicated. His music was one of the contributing factors to why I love Grunge (and practically the Alternative music genre in general). Rest In Peace Chris. We'll miss ya buddy. Hope you're rocking up there in heaven. - cjWriter1997
I get so mad when people say Chester had a worst death. Chris Cornell inspired many artist (he was one of the best singers or rock n roll history). This death impacted many people. MILLIONS of people. Rip chris Cornell you will never be forgotten
Well, this should be at the top in no time. RIP - 445956
Although Layne Stlayes death was the saddest of the big 4, its sad how he lived so long with depression - Lucretia
V 4 Comments
3
Adam West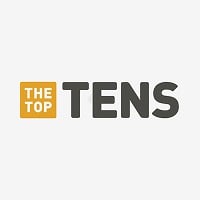 My favorite Batman the only real one in my opinion has died he will be missed - Thecyanryan
He was a great Batman and a great Mayor West (Family Guy) - EpicJake
It was just so sudden, and the fact that nobody told us he had leukemia made it sadder.
He was 88 years old, though.
But I'll always remember him as the '60s Batman and the mayor in Family Guy.
4
Chuck Berry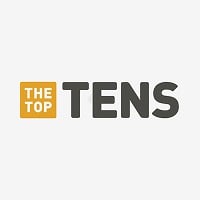 Charles Edward Anderson "Chuck" Berry was an American guitarist, singer and songwriter, and one of the pioneers of rock and roll music. He died on 18 March 2017.
This Is a death from a real legend he created what is said to be the first rock song this will be number one soon - Thecyanryan
The single most influential rock star that has ever lived
Our founding father of Rock n Roll died...RIP...A greet human with a beautiful soul, May you rest in peace. - Ananya
R.I.P
V 4 Comments
5
Mary Tyler Moore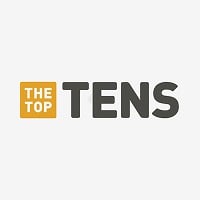 Mary Tyler Moore was an American actress, primarily known for her roles in television sitcoms, including The Mary Tyler Moore Show, in which she starred as Mary Richards, a thirty-something single woman who worked as a local news producer in Minneapolis, and, earlier, The Dick Van Dyke Show, in which ...read more.
6
Tom Petty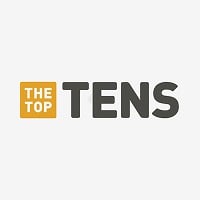 Thomas Earl "Tom" Petty was an American musician, singer, songwriter, multi instrumentalist and record producer.
Still can't believe it. RIP, Man.
It was so shocking when he died. Tom Petty has always been one of my favorite artists. - Metarock
Can't believe he died - Lucretia
Tom petty is love tom petty is life
V 2 Comments
7
Gregg Allman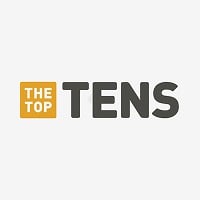 Chuck Berry, Chris Cornell and then Gregg Allman. - zxm
Dang It, You Beat Me to It! - kcianciulli
8
Charlie Murphy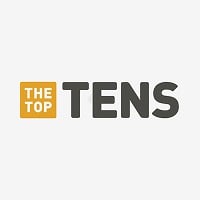 Saying goodbye to a comedy icon. YOU WILL BE MISSED. - anthonybecerra831
9
Bill Paxton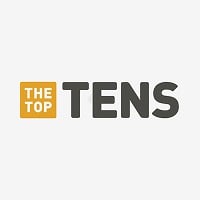 He was a great actor, too bad he died at 61 of surgery complications.
He was part of Titanic, Aliens and others.
Sad to see him die so soon.
R.I.P.
10
Roger Moore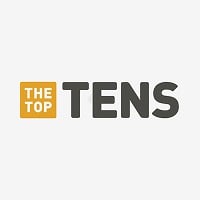 Sir Roger George Moore KBE (1927-2017) was an English actor. Moore played the British secret agent James Bond in seven feature films such as Moonraker, The Spy Who Loved Me and Live and Let Die, between 1973 and 1985. Moore worked as a model and made several appearances in minor films and television ...read more.
Really, no words. - PositronWildhawk
It was so unexpected..And sad..RIP :'( - Ananya
R.I.P, a great actor. - zxm
The Newcomers
? Hiromi Hayakawa
?
Charles Marvin Green Jr (Angry Grandpa)
After I heard of his death, my stomach's acid turned into tears. - TeamRocket747
It took a long time to let his death fully soak in.
The Contenders
11
John Hurt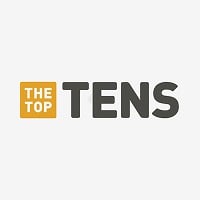 R.I.P. Mr. Hurt. Thank you for being such an amazing actor.
This is already here, Who copied it?
Must've been an error.
12
Don Rickles
My grandmother met Don when she was a teen, right before Toy Story. It's sad to see him gone. I wonder who will voice Mr. Potato Head in Toy Story 4? - TeamRocket747
Dan Castallanetta did a great impression of this guy on The Simpsons. He could work as Mr. Potato Head. - 445956
Number 12?
YOU UNCULTURED SWINES,!
(Yes, he was Mr. Potato Head in the first 3 Toy Story films.) - Drewman1211
13
Malcolm Young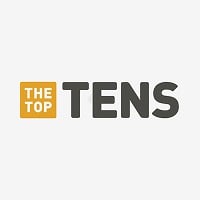 A sad death. While Chester (never forget) chose to die, this guy just died from dementia. Rock in Peace. - MissRWBY202
Rock in Peace legend - christangrant
This man is one of the reasons why AC/DC is so great. - AnimeSportsFan619
14 Maryam Mirzakhani
15 Wayne Barrett
16
Yordano Ventura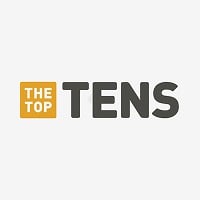 Yordano Ventura Hernández is a Dominican professional baseball pitcher for the Kansas City Royals of Major League Baseball.
Ventura died in one of the most horrible ways possible. He sadly died in a car crash. Goodbye Ventura. You will be missed - EpicJake
17
Jimmy Snuka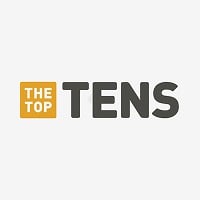 Very popular wwe wrestler, loving and really nice in the ring. Amazing performer and a load of people around the world who like professional wrestling will missing him.
18
Jerry Lewis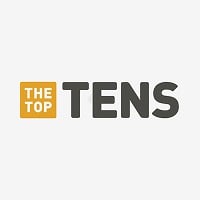 Jerry Lewis is an American comedian, actor, singer, film producer, film director, screenwriter and humanitarian.
This guy raised BILLIONS to raise money for the MDA with his telethons.
Without him, not as many people would be aware of muscular dystrophy.
He was also an amazing actor, most known for his role in The Nutty Professor, and part of the duo that made up Martin and Lewis. - Drewman1211
19
Jonghyun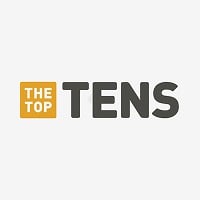 Even though haven't listened to your music, still, may you rest in peace Because many people from my country will dearly miss you. - Neonco31
He's now in the 27 club. - Aragorn98
I'm pretty sure Jimi Hendrix is in heaven welcoming him to the 27 club. I don't like K-pop, but RIP. - 445956
I am not a kpop fan, but my friend is. It was sad watching her react to this untimely death - wren6
V 2 Comments
20 Maggie Roche
21
Bobby Heenan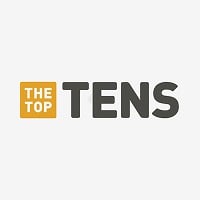 22
June Foray
Just got back from watching Animat's tribute podcast to June Foray. To see someone as important to not only some of the most beloved characters in animation we all know and love that she has voiced, but someone important to the medium of animation in contributing to said medium being able to stand out in the eyes of Hollywood is tragic. While I will always remember her most as the voice of Granny from Looney Tunes, whom she has voiced throughout the entirety of her career in literal terms, now me and everyone else shall remember her as the first lady of voice acting and an important figure in animation for her legacy. - ModernSpongeBobSucks
She was known for voicing many Looney Tunes characters. RIP - Cartoonfan202
She should be higher. - 445956
23 Charles Liteky
24 Hiromi Tsuru
25 Chuck Mosley
26 Steven McDonald
27 Roberta Peters
28
Glen Campbell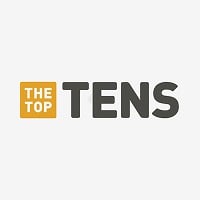 Sweet dreams, cowboy, you'll be missed. - Britgirl
You will be missed you rhinestone cowboy - Thecyanryan
R.i.p Glenn, you were the Cowboy
29
Paul O' Neill
You will be missed - Thecyanryan
30
Hugh Hefner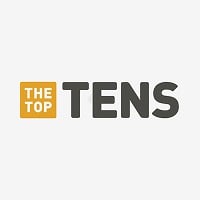 31
Eugene Cernan
Should be higher on this list, as high as the moon... - wren6
He was the last person to walk on the Moon, and he took that famous photo of Earth,.
The mission was Apollo 17.
He was a legendary hero, and like the other moon walkers, he will be remembered forever.
This should go on top.
32
Jonathan Demme
Director of "Silence of the Lambs".
33 J. Geils
34
Prodigy
One of the greatest rappers.
Why do these plebs let this sink down to last place? - djpenquin999
35
Bruce Forsyth
Bruce Forsyth was a showbiz legend that had a career that expanded over 6 decades. Yet he is ranked behind some guy from Linkin Park?
36
Roy Halladay
RIP Phillies and Blue Jays Pitcher - AnimeSportsFan619
As a lifelong Phillies fan, I was heartbroken when I found out that Roy died. He only played for us for four years, but he is probably a Top 5 Phillies pitcher ever. Such a great man and a class act.

R.I.P. Roy Halladay - phillysports
37
Gordon Kaye
Rene Artois himself
38
Rob Stewart
He was a documentary filmmaker, photographer and scuba diver. He was found dead in Florida and he will be missed.
I read that as rod stewart and got confused - Gruunge
39 Dick Gautier
40
George The Animal Steele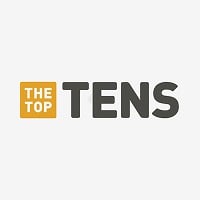 William James "Jim" Myers, better known by his ring name George "The Animal" Steele, is a former American professional wrestler, author and actor.
WWE hall of famer sad death he really had an impact on us
41
Robert Godwin Sr.
No one deserves to go through what he did. No one. Steve Stephens deserves to rot in hell at the very least. - WonkeyDude98
42
Aaron Hernandez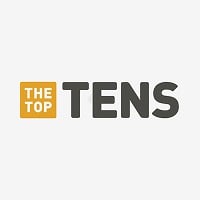 He's a monster. - AnimeSportsFan619
43
Robert Miles
I was devastated to hear of the untimely death of a true pioneer in trance music. He inspired an entire generation of trance music ahead of him, and truly changed the shape of trance culture. Let his amazing music live on forever, as a constant reminder of what it started. - PositronWildhawk
One of the most influential musicians of my generation. For me he is in top 5. Rest In Peace Roberto!
44 Powers Boothe
45 Lord Snowdon
46
Geoff Nicholls
The black Sabbath keyboardist
47
Richard Hatch
He was famous for Apollo and Tom Zerek in the Battlestar Galactica movies.
Died at 71.
48 Zbigniew Brzezinski
49 George A. Romero
50
Martin Landau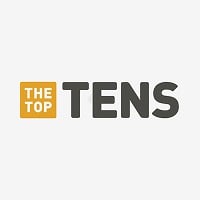 Martin Landau (June 20, 1928 – July 15, 2017) was an American actor, acting coach, producer and editorial cartoonist. His career started in the 1950s, with early film appearances including a supporting role in Alfred Hitchcock's North by Northwest (1959). He played regular roles in the television ...read more.
PSearch List
Recommended Lists
Related Lists

Top Ten Saddest Warrior Cat Deaths

Saddest Anime Deaths

Top Ten Saddest Deaths In Video Games

Top Ten Saddest Musician Deaths
List Stats
700 votes
134 listings
1 year, 51 days old

Top Remixes (17)

1. Chuck Berry
2. Adam West
3. Chester Bennington
htoutlaws2012

1. Tom Petty
2. Malcolm Young
3. Chuck Berry
Thecyanryan

1. Mary Tyler Moore
2. Wayne Barrett
3. Yordano Ventura
anthonybecerra831
View All 17
Error Reporting
See a factual error in these listings? Report it
here
.