Saddest Deaths of 2017
The Top Ten
Chester Bennington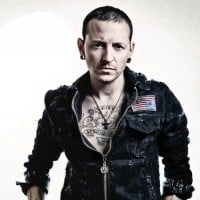 Chester Charles Bennington (March 20th, 1976 - July 20th, 2017) was an American musician, singer, songwriter and actor, best known for being the lead singer of Linkin Park. He also participated in side projects like Julien K and Dead By Sunrise. He committed suicide in 2017 after a period of depression. ...read more.
Just so surprising I don't think I can even begin to describe how sad this is I mean it wasn't just any death he was the voice of his generation but left us at the age of 41 from a suicide. Most think because his friend Chris Cornell also committed suicide and since it is Chris Cornell's Birthday he decided to hang himself
Don't let OJ's parole overshadow how big Bennington was in the Nu Metal/rock genre. You may not like them much, but you have to admire such great success they achieved in their peak. Now I can't possibly think the band will move on from another singer its over, and Chester will forever stick out for me. Thanks for everything you gave us fans from the beginning to end.
This death still hits me hard... his music just feels and sounds more depressing now. Especially Dead by Sunrise, Linkin Park and Grey Daze. May his roul rest in peace he was a talented man that had a good run. I never got to see him live which is a shame because he had a really good vocal range. His death hit me harder then any death this year. It was like having a close friend die. I still cry when I hear songs like "Leave out All The Rest" or "One More Light".
I was never the biggest Linkin Park fan. However, to hear the news... man, I am deeply sorry to read about this. Seriously, considering how many of my friends are fans of this man, I'm just in shock.
Adam West

William West Anderson, known professionally as Adam West, was an American actor known primarily for his role as Batman in the 1960s ABC series of the same name and its 1966 theatrical feature film.
It sad that he died in 2017, he was a character in lego batman 3 as well and I seen the odd episode of him in the old batman show
My favorite Batman the only real one in my opinion has died he will be missed
He was a great Batman and a great Mayor West (Family Guy)
RIP Gotham's greatest hero and Quahog's mayor. I'm going to be honest: this is the first celebrity death to make me cry. Batman was and still is 1 of my greatest fictional heroes.
Chris Cornell

Christopher John "Chris" Cornell was an American rock musician and singer-songwriter, best known as the lead vocalist, primary songwriter and rhythm guitarist for Seattle rock band Soundgarden and as former lead vocalist and songwriter for the supergroup Audioslave. His vocal range was C2 to A5, while ...read more.
Everyone will really miss this guy. How I wish I got a chance to see you rocking live. I'm a really huge fan of you Chis! I'm with your musiv whener I get tired, sad, happy, troubled & so many ways you connected to my soul that deep. I love you. Wish you still here rocking the world. Your music will forever be with me till my last breathe. Thank you for inspiring me in so many different ways.. Miss you & LOVE YOU ALWAYS.
I don't really know what to say. He was a huge inspiration to my own personal songwriting. He had a voice that hasn't been replicated. His music was one of the contributing factors to why I love Grunge (and practically the Alternative music genre in general). Rest In Peace Chris. We'll miss ya buddy. Hope you're rocking up there in heaven.
I get so mad when people say Chester had a worst death. Chris Cornell inspired many artist (he was one of the best singers or rock n roll history). This death impacted many people. MILLIONS of people. Rip chris Cornell you will never be forgotten
Well, this should be at the top in no time. RIP
Chuck Berry

Charles Edward Anderson "Chuck" Berry was an American guitarist, singer and songwriter, and one of the pioneers of rock and roll music. He died on 18 March 2017.
This Is a death from a real legend he created what is said to be the first rock song this will be number one soon
The single most influential rock star that has ever lived
Our founding father of Rock n Roll died...RIP...A greet human with a beautiful soul, May you rest in peace.
I'm cryin' manly tears right now for such a great loss. This man was, is, will always be a legend that'll transcend spacetime as future generations remember him as the man who pretty much invented Rock n Roll..
Mary Tyler Moore

Mary Tyler Moore was an American actress, primarily known for her roles in television sitcoms, including The Mary Tyler Moore Show, in which she starred as Mary Richards, a thirty-something single woman who worked as a local news producer in Minneapolis, and, earlier, The Dick Van Dyke Show, in which ...read more.
Tom Petty

Thomas Earl "Tom" Petty was an American musician, singer, songwriter, multi instrumentalist and record producer.
Still can't believe it. RIP, Man.
It was so shocking when he died. Tom Petty has always been one of my favorite artists.
Rock In Peace, Tom.
Tom petty is love tom petty is life
Gregg Allman

Chuck Berry, Chris Cornell and then Gregg Allman.
Dang It, You Beat Me to It!
June Foray

June Lucille Foray was an American voice actress who was best known as the voice of such animated characters as Rocky the Flying Squirrel, Lucifer from Disney's Cinderella, Cindy Lou Who, Jokey Smurf, Granny from the Warner Bros.
Just got back from watching Animat's tribute podcast to June Foray. To see someone as important to not only some of the most beloved characters in animation we all know and love that she has voiced, but someone important to the medium of animation in contributing to said medium being able to stand out in the eyes of Hollywood is tragic. While I will always remember her most as the voice of Granny from Looney Tunes, whom she has voiced throughout the entirety of her career in literal terms, now me and everyone else shall remember her as the first lady of voice acting and an important figure in animation for her legacy.
She was known for voicing many Looney Tunes characters. RIP
She should be higher.
She's the Woman of 1000 Voices She Nearly Turned 100 Less Than 2 Months Before Her Death R.I.P June Foray
Hiromi Tsuru

R.I.P Bulma
Charlie Murphy

Saying goodbye to a comedy icon. YOU WILL BE MISSED.
The Contenders
Roger Moore

Sir Roger George Moore KBE (1927-2017) was an English actor. Moore played the British secret agent James Bond in seven feature films such as Moonraker, The Spy Who Loved Me and Live and Let Die, between 1973 and 1985. Moore worked as a model and made several appearances in minor films and television ...read more.
Bond. James Bond. Personally, losing one of my favorite bonds was some of the saddest stuff ever.
Really, no words.
It was so unexpected..And sad..RIP :'(
R.I.P, a great actor.
Bill Paxton

He was a great actor, too bad he died at 61 of surgery complications.
He was part of Titanic, Aliens and others.
Sad to see him die so soon.
R.I.P.
Malcolm Young

Malcolm Mitchell Young was an Australian musician and songwriter, best known as a co-founder, rhythm guitarist, backing vocalist and songwriter for the hard rock band AC/DC.
A sad death. While Chester (never forget) chose to die, this guy just died from dementia. Rock in Peace.
Rock in Peace legend
This man is one of the reasons why AC/DC is so great.
John Hurt

Sir John Vincent Hurt, CBE (January 22, 1940 - January 25, 2017) is an English actor and voice actor whose career has spanned six decades. Hurt was regarded as one of Britain's finest actors; director David Lynch described him as "simply the greatest actor in the world".
RIP to the voice of Mr Ollivander, Kilgarrah and The War Doctor
R.I.P. Mr. Hurt. Thank you for being such an amazing actor.
This is already here, Who copied it?
Must've been an error.
Don Rickles

I guess no Toy Story 4.

Toy Story 4 is cancelled.
My grandmother met Don when she was a teen, right before Toy Story. It's sad to see him gone. I wonder who will voice Mr. Potato Head in Toy Story 4?
Dan Castallanetta did a great impression of this guy on The Simpsons. He could work as Mr. Potato Head.
Number 12?
YOU UNCULTURED SWINES,!
(Yes, he was Mr. Potato Head in the first 3 Toy Story films.)
Miguel Ferrer

Bobby Heenan

Raymond Louis Heenan, better known as Bobby "The Brain" Heenan, was an American professional wrestling manager, color commentator, wrestler, and comedian.
John Cygan

He Was a Voice Actor Best Known For Voicing Iron Man In Various Marvel Video Games and Solidous Snake in the Metal Gear Solid Series
He Died on May 13th,He Was 63
Harvey Atkin

King Koopa in the Mario Cartoons!
Wayne Barrett
Yordano Ventura

Yordano Ventura Hernández was a Dominican professional baseball pitcher for the Kansas City Royals of Major League Baseball. On January 22, 2017, Ventura was killed in a car crash in the Dominican Republic.
Ventura died in one of the most horrible ways possible. He sadly died in a car crash. Goodbye Ventura. You will be missed
Powers Boothe

Jonghyun

Kim Jong-hyun (April 8, 1990 – December 18, 2017), better known mononymously as Jonghyun, was a South Korean singer-songwriter, record producer, radio host, and author. He was the main vocalist of the South Korean boy band Shinee, and participated in S.M. Entertainment's project group S.M. The Ballad. ...read more.
Even though haven't listened to your music, still, may you rest in peace Because many people from my country will dearly miss you.
He's now in the 27 club.
I'm pretty sure Jimi Hendrix is in heaven welcoming him to the 27 club. I don't like K-pop, but RIP.
It just happened this morning and I've been crying my eyes out ever since. For me his death affected me the most not only because I am a Kpop fan but because he was so young. Probably the youngest person on this list. R.I.P Kim Jonghyun
Maryam Mirzakhani
I was cried after her death. The light too soon turned off
Maggie Roche
PSearch List