Top Ten Saddest Deaths In Video Games
LucasMota
The Contenders: Page 11
201
Ganondorf - The Legend of Zelda: The Wind Waker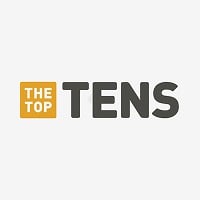 Ganon (Referred to as Ganondorf in human form) is a fictional character and the central antagonist of Nintendo's Legend of Zelda series. He is a power-hungry Gerudo who possesses the Triforce of Power and aims to conquer Hyrule with the remaining Triforce parts.
This is the only Zelda game I know where Ganandorf is... you could almost say a good guy. All he wanted to do was to restore Hyrule to its previous, beautiful state. It wouldn't even ruin the lives of people on islands all that much because they were just on top of a mountain that used to be in hyrule. When you kill him he isn't mad... he just... accepts it.
202 Pankraz - Dragon Quest 5
203 Faith - Dreamfall: The Longest Journey
204 Buzz Buzz - Earthbound
205
Maria - Gears of War 2
I was all like "Yay Dom found her! " and then I was like, " wait, what's happening? " and then I was all like, "That's so weird! " and then I was all like, "No, that can't happen! " *sob*
RIP
Maria - TheNewGuy132
I think that what makes so sad is that, from a dynamic gruff type of shooter like gears, Marias death and the emotional way it happened was at least unespected, the fact that the scene was incredibly well played helps a lot too.
206
Luis Sera - Resident Evil 4
This is the saddest death not just in videogames, but it is sadder than any death in a movie
I posted this when it was below 106. Now I found it on 37 when I came back to this site thank you fans of re 4 and welcome. - tawhabinnasir
Even though he didn't appear that much, he was still an important character and his sudden death was so unexpected that it brought tears to my eyes.
Death was sad, but not as sad as people describe it to be. RE4 was a good game.
V 1 Comment
207
Altair - Assassin's Creed Revelations
The protagonist of the first game in the series, a great leader of the order and a man who had so many secrets dying after living a life full of danger and agony!
Alair died a hero. Restoring honer to the Assassain order, to which he devoted his life. A fitting death for such an amazing character, who I've grown to like even more. He was always viewed by me as the best assassin to ever live.
V 1 Comment
208
Eli Vance - Half-Life 2: Episode 2 (The Orange Box)
The way that episode. 2 ended was just beautifully amazing. They really did a good job portraying Eli's death scene. You never really got deeply attached but the way it ended was just wow. Your helpless while you watch him die
This is really sad. You thought the strider fight was the end of the game but then there goes eli
The fact that this is placed anywhere out of the top ten is frankly appalling. - DamonRageDevil
Too me, that was sad...
V 3 Comments
209
Niko Bellic - Grand Theft Auto IV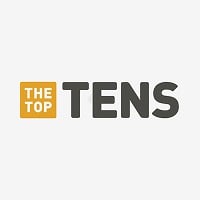 Guys Niko isn't dead even in Grand Theft Auto 5 when Packie says he went quiet he just retired from criminality
Niko didn't died, but his girlfriend or cousin (according to what we choose - 'Revenge' or 'Deal' respectively) die that's sad.
V 1 Comment
210 Reverend Ray - Call of Juarez : Bound In Blood
211 Dupre - Ultima VII Part Two: Serpent Isle
212
Sun Jian - Dynasty Warriors 7
He had a sad death, Sun Ce never had the chance to apologize to his father
213
Sun Ce - Dynasty Warriors 7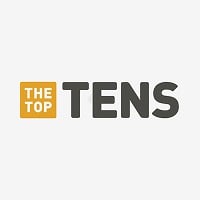 Sun Quan was by his bed side - 2storm
214 Louise Cassidy Williams - Grand Theft Auto: Vice City Stories
215
Cortana - Halo 4
Cortana is without a doubt the saddest video game death. She has been with us from the very beginning, a friend there to always advise us, speaking in our ear. She made us feel safe while shooting Grunts and the Flood. Cortana was our constant companion through it all.
It was sad. Especially Chief's quote, "she told me that once, about being a machine. "
Chief was VERY depress after her death... They had worked with each other ever since Chief became a Spartan.
She didn't die. She *spoiler warning* went through a "face heel turn" and became the new antagonist of the series *ends spoilers*
V 11 Comments
216
Captain Keyes - Halo
He was the person that John knew the longest apart from Catherine Halsey. He was on the mission where they had to pick children for the Spartan Project. When he is infected, he is trying to remember his kids and he keeps on saying his service number. The seen where he died was very sad.
217
Kat - Halo Reach
It was so fun haveing her on the team then everyone stared dieing
218
Jason Brody - Far Cry 3
With the music after his death, it seems to be really sad. That dumb female dog, Citra.
V 1 Comment
219
Albert Wesker - Resident Evil 5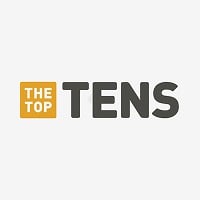 Even though he's a villain that tried to destroy the world, his death was still pretty sad. I hope he returns.
Wesker was awesome I hope he comes back
220
Jinpachi Mishima - Tekken 5
Extremely sad, I nearly cried the first time I saw this ending. Jinpachi turns to sand when Wang is holding him in his hands, then Wang starts to cry. Very sad.
PSearch List
Recommended Lists
Related Lists

Top Ten Saddest Video Games
Top 10 Most Brutal, Gruesome Deaths In Video Games
Top 10 Saddest Hunger Games Deaths
Top 10 Video Games With the Cheapest Deaths
List StatsUpdated 21 Sep 2017
4,000 votes
345 listings
7 years, 19 days old

Top Remixes (38)

1. Lee Everett - The Walking Dead Video Game
2. John Marston - Red Dead Redemption
3. Ethan Mars - Heavy Rain
Cimendaro

1. Lee Everett - The Walking Dead Video Game
2. Ethan Mars - Heavy Rain
3. Reggie - Infamous Second Son
whodafuqisthisguy

1. John Marston - Red Dead Redemption
2. Lee Everett - The Walking Dead Video Game
3. Soap MacTavish - Modern Warfare 3
Tylerlangford1234
View All 38
Posts
Error Reporting
See a factual error in these listings? Report it
here
.