Top Ten Saddest Deaths In Video Games
LucasMota
The Contenders: Page 11
201
Ganondorf - The Legend of Zelda: The Wind Waker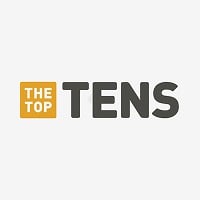 Ganon (Referred to as Ganondorf in human form) is a fictional character and the central antagonist of Nintendo's Legend of Zelda series. He is a power-hungry Gerudo who possesses the Triforce of Power and aims to conquer Hyrule with the remaining Triforce parts.
This is the only Zelda game I know where Ganandorf is... you could almost say a good guy. All he wanted to do was to restore Hyrule to its previous, beautiful state. It wouldn't even ruin the lives of people on islands all that much because they were just on top of a mountain that used to be in hyrule. When you kill him he isn't mad... he just... accepts it.
202 Toriel - Undertale
203 Pankraz - Dragon Quest 5
204 Faith - Dreamfall: The Longest Journey
205 Buzz Buzz - Earthbound
206 Reverend Ray - Call of Juarez : Bound In Blood
207 Dupre - Ultima VII Part Two: Serpent Isle
208
Sun Jian - Dynasty Warriors 7
He had a sad death, Sun Ce never had the chance to apologize to his father
209
Sun Ce - Dynasty Warriors 7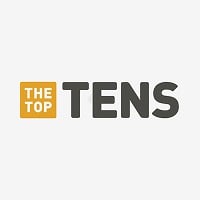 Sun Quan was by his bed side - 2storm
210
Captain Keyes - Halo
He was the person that John knew the longest apart from Catherine Halsey. He was on the mission where they had to pick children for the Spartan Project. When he is infected, he is trying to remember his kids and he keeps on saying his service number. The seen where he died was very sad.
211
Kat - Halo Reach
It was so fun haveing her on the team then everyone stared dieing
212
Jason Brody - Far Cry 3
With the music after his death, it seems to be really sad. That dumb female dog, Citra.
V 1 Comment
213 Tali'zorah Vas Normandy - Mass Effect 3
214
Commander Shepard - Mass Effect 2
He did die in Mass Effect 3 but at the start of Mass Effect 2 he ran through a ship to save Joker. When I first played that part I was sad thinking how could they continue from this? He may have been revived but for those 2 minutes I was shocked.
215
Andrew Ryan - BioShock
Through out the start of the game I always thought that he was a bit of a dick. As soon as I got to the level where you kill him I felt great sympathy, He made his own son kill him. "A man chooses, a slave obeys! " he says while he takes a golf club to the head.
216
Liu Bei - Dynasty Warriors 7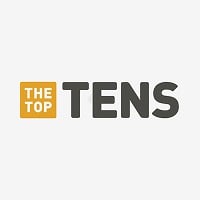 Even his death was upsetting in 8 indeed, even San Shangxiang mourning him makes it more saddening. Poor girl...
217
Shinjiro Aragaki - Persona 3
A main character dies, one that you've watched become slowly more friendly to you and your team, and he dies in one of the worst ways an RPG can kill someone.
218
Zero - Mega Man X
It was only sad the first time. Excluding X5 ending.
When I saw zero die I felt so sad
219 Sergeant Becket - F.E.A.R. 3
220
Jennifer Wills - Splatterhouse (Arcade)
You had to fight to save her, but she later transformed into a monster and you had to KILL her with your own hands. Her death scene is depressing. Makes me cry...
PSearch List
Recommended Lists
Related Lists

Top Ten Saddest Video Games
Top 10 Most Brutal, Gruesome Deaths In Video Games
Top 10 Saddest Hunger Games Deaths
Top 10 Video Games With the Cheapest Deaths
List StatsUpdated 24 Jun 2017
4,000 votes
339 listings
6 years, 295 days old

Top Remixes (36)

1. Squall Leonhart - Final Fantasy VIII
2. Edward Thatch/blackbeard - Assassins Creed IV
3. Chloe Price - Life is Strange
siguy

1. John Marston - Red Dead Redemption
2. Dominic Santiago - Gears of War 3
3. Soap MacTavish - Modern Warfare 3
ryanrimmel

1. John Marston - Red Dead Redemption
2. Lee Everett - The Walking Dead Video Game
3. Desmond Miles - Assassin's Creed III
villain123
View All 36
Posts
Error Reporting
See a factual error in these listings? Report it
here
.