Top Ten Saddest Deaths In Video Games
LucasMota
The Contenders: Page 12
221
Albert Wesker - Resident Evil 5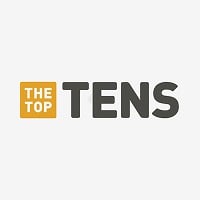 Even though he's a villain that tried to destroy the world, his death was still pretty sad. I hope he returns.
Wesker was awesome I hope he comes back
222
Jinpachi Mishima - Tekken 5
Extremely sad, I nearly cried the first time I saw this ending. Jinpachi turns to sand when Wang is holding him in his hands, then Wang starts to cry. Very sad.
223
Baek Doo San - Tekken 6
When Baek defeats Azazel, Hwoarang comes to see if Baek is ok, then Azazel comes back to life and attempts to kill Hwoarang. Baek jumps in front of him and kills Azazel, then Baek colapses. Extremely sad in my opinion.
224
John Tanner - Driv3r
Even though he didn't actually die, everyone thought he did until Driver San Francisco came out. He gets shot in the back by Jericho then all you see is him in the hospital and his heart stops beating.
225
Haytham Kenway - Assassin's Creed 3
I understand that he tried to kill his own son, but I really liked him as a character...i didn't see it coming, I was hoping that him and his son would unite, but instead he had to die!
And to think I liked him as a character he deserved that death he tried to kill connor his own son
V 3 Comments
226
Commander Shepard - Mass Effect 2
He did die in Mass Effect 3 but at the start of Mass Effect 2 he ran through a ship to save Joker. When I first played that part I was sad thinking how could they continue from this? He may have been revived but for those 2 minutes I was shocked.
227
Andrew Ryan - BioShock
Through out the start of the game I always thought that he was a bit of a dick. As soon as I got to the level where you kill him I felt great sympathy, He made his own son kill him. "A man chooses, a slave obeys! " he says while he takes a golf club to the head.
228
Liu Bei - Dynasty Warriors 7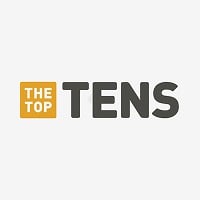 Even his death was upsetting in 8 indeed, even San Shangxiang mourning him makes it more saddening. Poor girl...
229
Shinjiro Aragaki - Persona 3
A main character dies, one that you've watched become slowly more friendly to you and your team, and he dies in one of the worst ways an RPG can kill someone.
230
Zero - Mega Man X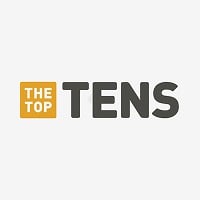 It was only sad the first time. Excluding X5 ending.
When I saw zero die I felt so sad
231 Sergeant Becket - F.E.A.R. 3
232
Jennifer Wills - Splatterhouse (Arcade)
You had to fight to save her, but she later transformed into a monster and you had to KILL her with your own hands. Her death scene is depressing. Makes me cry...
233
Millenia - Grandia II
Her final words to ryudo was so touching it left me in shambles for weeks
234
Miranda Lawson - Mass Effect 3
Such a well made character happens to be the hardest to keep from dying in a game full of character deaths.
235
Chelinka - Final Fantasy Crystal Chronicles: Rings of Fate

236
Mayu - Fatal Frame II

237 The Younglings - Star Wars
238
Grommash Hellscream - World of Warcraft
I will always have a tear in my eyes when I remember Grom Hellscream and his sacrifice to kill the demon Mannoroth, therefore freeing his people from the demonic corruption.
239
Alister Azimuth - Ratchet & Clank Future: A Crack In Time
A noble sacrifice after he nearly destroyed the universe
240 Rush Sykes - The Last Remnant
PSearch List
Recommended Lists
Related Lists

Top Ten Saddest Video Games
Top 10 Most Brutal, Gruesome Deaths In Video Games
Top 10 Saddest Hunger Games Deaths
Top 10 Video Games With the Cheapest Deaths
List Stats
4,000 votes
345 listings
7 years, 51 days old

Top Remixes (38)

1. Lee Everett - The Walking Dead Video Game
2. John Marston - Red Dead Redemption
3. Ethan Mars - Heavy Rain
Cimendaro

1. Lee Everett - The Walking Dead Video Game
2. John Marston - Red Dead Redemption
3. Soap MacTavish - Modern Warfare 3
nintendofan126

1. Lee Everett - The Walking Dead Video Game
2. Ethan Mars - Heavy Rain
3. Reggie - Infamous Second Son
whodafuqisthisguy
View All 38
Posts
Error Reporting
See a factual error in these listings? Report it
here
.